Artifacts of MSM Pansexualist Culture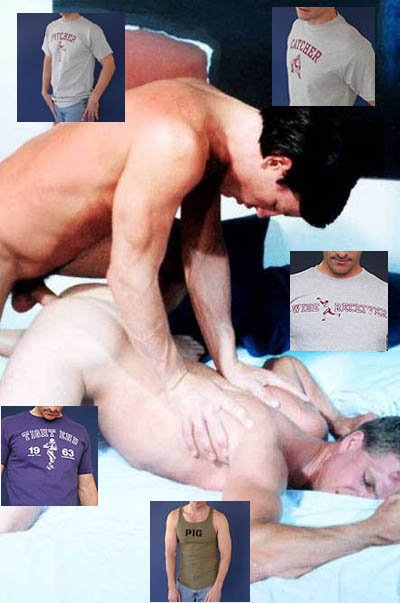 artifacts of MSM pansexualist culture


A tanned "top" or insertive partner anally penetrates a pale, effeminized "bottom," his fists clenched and face distorted with pain; surrounding them are tee-shirts sold on gay.com, reading "pitcher, catcher, tight end, wide receiver." The catalog copy boasts, "As seen on TV's 'Queer As Folk.' The Catcher shirt is married in spirit to the Pitcher shirt. Great athletic mesh sports design with an underlying dirty and direct message!...a subtle [sic] and naughty message... a subtle filthy message for bros in the know." At the bottom is the ultimate gay male pansexualist / analist self-defining tee: PIG.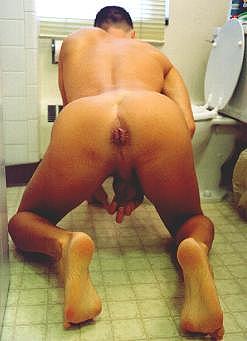 an anally receptive man in position to be penetrated
his anal sphincter has been stretched and distorted by repeated penetration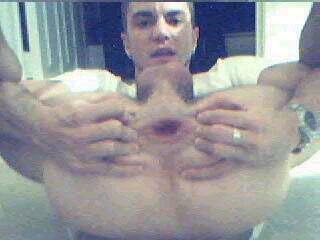 an anally receptive man displays his anus on an internet dating sight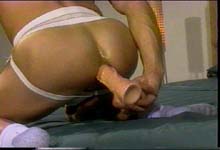 an anally receptive man uses a dildo to stretch his anal sphincter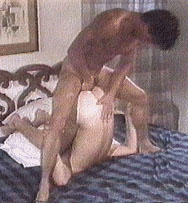 the insertive partner forces the receptive partner into a painfully contorted position
these sorts of practices are very common in MSM analist pornography, in which the bottom is used purely and brutally for the top's pleasure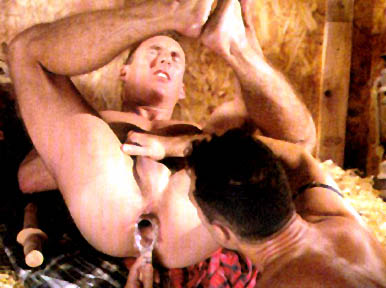 this man has had a fist inserted into his rectum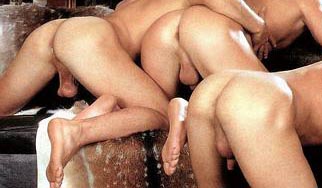 three "bottoms" align themselves so that the tops may move and circulate from one to the other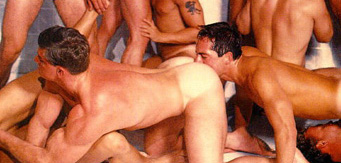 group scene with anal-oral contact, or "rimming" ;
such scenes are staples of MSM analist pornography
"rimming"
the anal sphincter appears to be clean but isn't
In general, in analist pornography, the anal area is sanitized through shaving and of course washing to appear far cleaner than it can ever be in actuality
Images taken from bareback (condomless anal penetration) websites: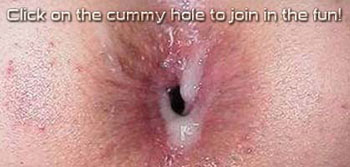 These images were created by and act as enforcers of group norms in the multipartnered pansexualist dominant culture of anal penetration which effectively controls gay male life.
Readers are encouraged to click on this link for a brief explanation of how that culture functions.
More cultural messages, in the form of documents, from the dominant culture of anal penetration can be found in our policy paper, Multipartnered Pansexualism or Heroic Love.
And more analist images can be found in the Warriors Speak post The Divorcement of Genitality from Sexuality: Buttholes on Parade.
---