---
Ecuador -- Guayaquil para Frot masculino
Hombre Medico 27 anos, alto simpatico, respetuoso, buscando un amigo para Frot masculino
---
Dominican Republic : Glad to find this page
Since kid im passionate about frot, world like to meet another man like me.
---
Mexico Merida Mensaje para chat
Soy de Latinoamerica, de Merida, Mexico
Aun en busqueda del amigo con el que construir una excelente relacion de amistad, valores, respeto y fidelidad de hombre a hombre
---
Puerto Rico y Guadalajara
Hola, me gustaria conocer a alguien para hacer frottage soy de Puerto Rico pero viajo frecuentemente a Guadalajara tengo 28 anos.
---
Bogota informacion
hola deseo informacion si en Bogota -- Colombia hay gente frott? gracias, me gusta el tema y estoy solo con esto
---
Monterrey, Amigo Frot
If you live in Monterrey, I'm looking for a Frot friend, someone to share time and have fun. I'll be waiting.
---
Frot Buddy in Chile
Hola! Vivo en chile y me ha dado mucha curiosidad el frot, lo encuentro muy erotico, no voy con lo anal y serian encuentros sin fines de una relacion, algo casual, sin enfermedades, soy de santiago, espero conocer a alguien, saludos!
---
Uruguay professional into sports seeks friend
Hola, me resulto muy interesante la propuesta, me identifico totalmente con lo que dice el sitio web.

No soy promiscuo y no me va lo anal, no he conocido gente aca que este en esta onda m2m.

Soy un loco profesional, 34 anos, hago deporte regularmente, me cuido bastante fisica y mentalmente tambien. Hablo ingles, portugues y espanol. Me interesa conocer a un amigo que tambien se cuide fisicamente, y que quiera encontrar alguien con quien compartir cosas de la vida, hacer ejercicio, salir de vacaciones, y pasarla bien juntos.

Saludos!
---
MEXICO -- hombre-hombre
Hola, soy Pepe del Sureste de Mexico, de 45 anos y deseo conocer un amigo con el que compartir buenos momentos hombre-hombre. Totalmente de acuerdo con la filosofia y los valores de la pagina y buscando entrar en la onda frot.
---
SAN JUAN, PUERTO RICO, married looking for similar
I am a married man, looking for someone similar, respectful, trustable for a nice intimate secret relation of 2 married men. For romantic aspects of a Frot Love.
I expect he be 60 and above, married, friendly in private, so discrete, not effeminate, look for a long term relation, with the limitations 2 married men have.
But be able to go out for lunch, a movie, maybe a theater, without making any suspicious in any that can see us.
So lovely in private.
---
GUANAJUATO, MEX -- el frott y el boxeo
Me gusta el frott y el boxeo, me considero un hombre romantico y carinoso, que esta cansado de la vanalidad con la que se ve el mundo gay, no todo debe ser sexo, platiquemos y conoscamonos, no tengo problemas con la edad ni la localizacion, mi skype rberto89a agreguenme y comenzamos a conocernos
---
Ciudad Habana, Cuba - busco amigos
Hola chicos.
Mi nombre es Henry, soy un joven de 22 anos, pero no aparento la edad que tengo. Soy rubio, blanco, 1.70, peso 56kg, ojos pardos.
No tengo experiencia en el dick-to-dick. . . y en general, en nada. :D
Me encanto mucho encontrar "por casualidad" este sitio y quisiera conocer amigos de mi edad o alguien que quiera ser mi amigo. . . siempre he sonado con un gran amigo pero no lo he podido hallar. Me dedico a la musica antigua, principalmente del siglo XIII y XVI.
Gracias a los creadores del sitio por compartir con nosotros sus experiencias.
Salud2
---
Costa Rica - un amor de entre hombre-hombre de por vida
Hola

Soy un hombre sincero y carinoso.Tengo 32 anos, mido166cm, peso 64kg, de raza oriental. Busco LTR en Costa Rica para desarrollar un amor de entre hombre-hombre de por vida. Espero poder encontrarlo.
---
MEXICO -- Oaxaca LTR
I live in Mexico state of Oaxaca. 48 years old single, looking for a LTR with a single guy over 40 years old, my stats 5'8 158 33w, salt and pepper hair, moderate hairy, discreet, manly, e mail MSN huatulco63@hotmail.com skype humanidades47 if interested hope to hear from you, let's keep in touch and see where this feeling leads us, no problem with nationality race age etc just let's start to communicate.
---
BRAZIL Florianopolis looking for a friend
I live in Florianopolis, Brazil. I'm 58, in good shape, married, but enjoy male-to-male intimacy on the side. This is actually essential for my well-being. I'm looking for a friend in body and soul, who is into frottage, kissing, hugging, maybe some safe oral, no anal. I want someone who I can talk to and share feelings with.

I speak both Portuguese (my mother tongue) and English, understand some Spanish and French as well.
---
Long-term Frot Buddy
Greetings:

AfrAm man (considered gdlkg), 51, 5'11, 170lbs, brn eyes, DDF, clean, spiritual, respectable, international-minded, and discreet. Seek to connect with a long-term frot buddy 35-55 who is spiritually open-minded, health conscious, appreciate M2M affection, good conversation, sense of humor, and fulfilling sensual body contact (extensive holding, in addition to frot/jo). PLEASE no rush (conversations first) -- Thank you!

Sidebar -- attractive, well-kept masculine feet (11+) would be nice though not necessary.

And while I reside in Houston, Texas, USA, I'm definitely open to an international frot bud.
---
URUGUAY C2C en Montevideo
C2C en Montevideo

Alguien en Montevideo que le guste cock2cock ?
---
Venezuela
Hola:

Comparto profundamente desde infante la via del frott cock2cock y quisiera conocer similares en Venezuela
---
Busco amigos de Costa Rica para iniciar cultura del frottage
Hola amigos!
En mi pais tengo una agrupacion de 30 amigos que ademas de practicar al lucha erotica gay, algunos disfrutamos del sexo por contacto y frotacion de penes, el cual es completamente diferente a lo experimentado y muy satisfactorio a nivel masculino, lo cual no genera conflictos emocionales por un cambio del rol masculino en su expresion sexual innata!
Deseo establecer contactos con amigos de toda Latino america!
Su amigo ARES_EROS
---
looking for a cocktocock friend
I'm Mexican 37 yo, economist and engineer. Concerned into this difficult searching process for a friend whom to play dick to dick.
---
busco un buddy en buenos aires
Tengo 26 anos. Fisico atletico. 1,8 metros. 72.6 kg. Peludo. Limpio, sano (disease free). Vos lo seas tambien. Soy masculino y buscando alguien igual para encuentros ocasionales. Mandame tu decripcion, foto(s) y te mando mia.
---
Re: busco un buddy en buenos aires

Me llamo Juan. tengo 37 anos y soy de Buenos Aires. Te mando mi mail como para que nos pongamos en contacto. poq45@yahoo.com.ar
---
Lutar & Sentir
Gostaria de conhecer caras de Sao Paulo, entre uns 24 e 40 anos, boa aparencia, brancos, corpo normal, masculos, para praticarmos frot e wrestling, sem qualquer ingrediente de sadismo, masoquismo ou humilhacao, mas sim pra celebrar a beleza da forca masculina. Sou branco, 33 anos, 1,82m, 75kg, olhos verdes, cabelos castanhos, masculo e jovial, e acredito no contato entre dois homens com carinho, portanto, sem violencia. Se voce quer ser meu parceiro de lutas, e talvez de vida e namorado, entre em contato! Curto tambem beijo e sexo oral.
---
Re: Lutar & Sentir

Hola Marcus...no se porque te escribo, pero me gusto mucho tu mensaje y me gustaria que a pesar de la diferencia de lengua y la distancia podamos intercambiar alguna experiencia y quizas alguna vez realizar una buena lucha...yo soy Hernan de 37 anos, 1,78-80 kgrs, y si quieres te envio foto o nos comunicamos con cam, soy de Buenos Aires, Argentina. Besos.
---
c2c en juarez
Alguien cerca que le guste esto y podamos hablar sobre el tema.
---
BRASALIA, BRAZIL - looking for a guy into frot.
Estou a procura de um parceiro que esteja a fim de frot ou wrestling em Brasalia. Pode ser apenas para amizade ou para um namoro.
Quem estiver interessado, basta me mandar um e-mail: dead_Byron@yahoo.com.br
Tambam tenho MSN, ICQ e IRC, caso queira conversar melhor antes de me conhecer pessoalmente. mandar um e-mail para o endereaso acima e pedir para me adicionar.
---
Busco amigo para lucha erotica en bolas!
Hola!:
Mi nombre es Danny, soy de Mendoza, Argentina; y estoy buscando a un luchador al que le guste la lucha erotica, comenzando en slip, tanga, suspensor, string, speedo, loincloth y/o cualquier tipo de indumentaria diminuta, para luego terminar luchando totalmente desnudos. Si a alguien le pinta, pues, no mas tienes que escribirme y vemos!. Un abrazo, Danny! Good bye !!!!!!!!!!!!!!!!!!!!!!!!!!!!!!!!!!!!!!!!!!!
---
Busco en Buenos Aires
Hola, tengo 26 anos me gustaria juntarme para frotar mi pene con el de otro. Busco viril entre 24 y 27 anos, preferentemente rellenito (no gordo obeso), sano. Soy muy masculino y es solo para un encuentro ocasional.
---
Hola, hi, hallo, ciao
Hi, I`m Axel and I searching a friend, an equal, a brother to share the life. I am a serious person, a kind man and hot of course. I just interested in very masculine men, serious, loyals, friendlies and discrets. If you have 25 y.o. to up and, please write me back just if you are interested in a real true friendship. I am not searching spending my time with trivias men, sorry. Send me a message for More details.
---
busco macho como yo
busco macho venezolano como yo, buenmozon como yo,jovencito, para amistad fraterna y eventuales juegos sabrosos dick-to-dick
---
MEXICO MONTERREY busco companero para aprender juntos
MONTERREY ,que ondas, soy un chavo de 25 anos, independiente,atletico , aceptado y respetado como gay en mi casa y trabajo, de caracter y comportamiento masculino , fiel ,romantico ,mucho muy open mind y cachondo ,y muy deseoso de tener una relacion sentimental y sexual estable Y MONOGAMA con un companero que comparta mis valores y que no quiera practicar sexo anal . Busco tambien amigos y personas similares a mi para intercambiar ideas particularmente acerca del contenido de este site. Empecemos compartiendo opiniones y veamos hasta donde llegamos Ok ?
---
Guadalajara - Rubbing - Frottage - Cock 2 Cock
Hola gentes de guadalajara espero alguien de esta ciudad pueda leer este mensaje para ponernos de acuerdo y practicar un poco esta tecnica de frotacion tan rica y segura.

Escribeme a mi mail........ contestare enseguida
---
hola amigos!
hola, se que la busqueda es realmente dificil pero me gustaria hablar sobre el tema. Me gusta frotar mi pija con otra, es realmente muy erotico. Yo soy muy masculino y me gusta la gente igual que comparta los mismos gustos
---
LUCHA Y DICK2DICK
Reto al que quiera para unas luchas y dick2dick para sudar, pujar, apretar y pasarla a todo dar
---
CHILE professional wants LTR
Hi to all of you nice and virile guys!! I'm Chilean, professional, very cultured I speak english, french, spanish I'm looking from all the planet males to a lovely and stable gay relation.

All ages ok!! but please CULTURED if not, I won't have too much to share (i don't spend all day long making love), I'm not looking for fun: I'm so eager to loved and to be loved deeply!

VERY OPEN MINDED not promiscuous. I'm used to rub shoulders with foreigners, you won't be disappointed!!

PS reply to sualim6@hotmail.com it's which I use always!!
---
Coccks together!!!!
Hola, me llamo Ricardo, tengo 19, soy de Guadalajara, Jalisco, Mexico. se que va a ser muy dificil, pero me encantaria conocer a alguien con el mismo gusto por el cuckrubbing, me encanta el sitio, y que mas puedo decir, escribanme y frotemos ambos penes!!!
P.D. CockRubb Rocks!
---
Grupo para Bogota
Amigos, iniciemos este grupo en nuestra ciudad y disfrutemos los mejores encuentros. luiscarlos osurib@latinmail.com
---
MEXICO MONTERREY C2C
Hello I'm looking for a Mexican guy (specially from Monterrey, Mexico) for ctc fight, frot fun.

Discretion, good time. I would exchange pictures.
---
Visitem o grupo dos amantes do pinto com pinto!
Para quem e brasileiro ou entende portugues, visite o grupo dos amantes do pinto com pinto!!!

http://br.groups.yahoo.com/group/pintocompinto

Ajude a comunidade dos esfregadores de pintos a ficar cada vez maior...
---
Dickfights in Juarez?
Alguien en Juarez,Chih. para dickduels o amistad?
---
Re: Dickfights in Juarez?

dick fight in el paso, 26/m wannaget together
---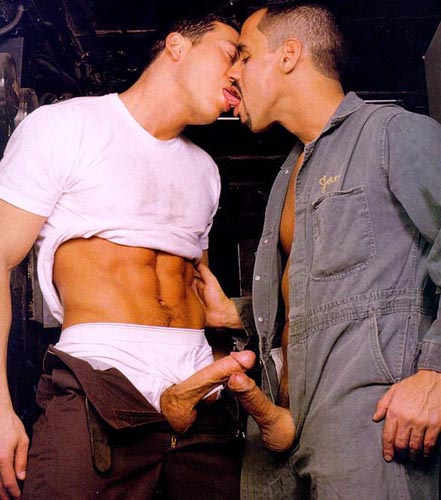 ---
POSTING PROCEDURE and POSTING GUIDELINES
Welcome to Frot Club!
Frot Club is currently being hit with a large volume of spam.
For that reason, please reply to existing posts via the poster's email address.
Please submit NEW POSTS via email to bill@man2manalliance.org
Your email should contain the following information:
Please remember, in composing your post, that our boards are for guys looking for an LTR or a long-term Frot buddy.
They're not for guys who are promiscuous or looking to hook up.
For that reason, please be mindful of language. Posts should read "looking for 'a friend,' 'a buddy,' 'a guy'." Posts which read "looking for guys, buddies, etc." will not be accepted.
Men who are partnered with women are encouraged to post provided they too limit themselves to one male partner.
In addition, please observe these guidelines:
POSTING GUIDELINES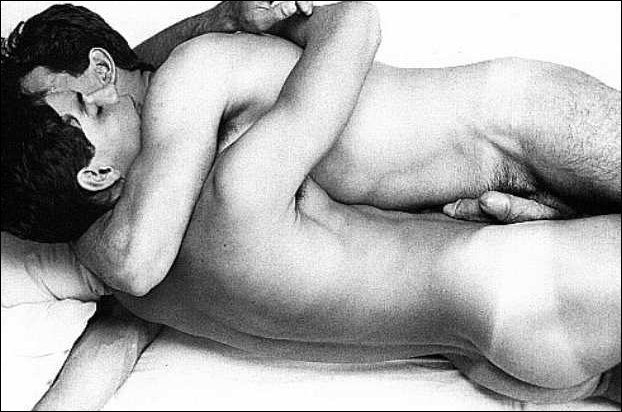 "To Love Another Man as an Equal and a Man with Total Fidelity."
Frot Club is a service of The Man2Man Alliance, an organization dedicated to promoting Fidelity and Frot among men who have sex with men.
The Men of the Alliance ask guys who want to use the club to first familiarize themselves with our ideals and goals as expressed in the articles listed on The Man2Man Alliance home page.
Again, it's very important that you familiarize yourself with the ideals and goals of The Man2Man Alliance before submitting a post.
Posts which indicate an ignorance of those ideals and goals, or that you don't support those ideals and goals, will be rejected.
Again, you must support the ideals and goals of The Man2Man Alliance in order to be posted in Frot Club.
For example:
We reject hedonism and ethical nihilism.

That means we reject any male-male sexual practice that does not directly celebrate and exalt the mutual Manhood of both Men through Combative and Aggressive Phallus-Against-Phallus.

It also means that we reject any ethical or other belief system that does not have Manhood and Manliness at its core, and that fails to identify Manhood with Virtue.

We reject the categories of sexual orientation and all labels associated with or arising from those categories, including, but not limited to, "gay," "straight," "homosexual," and "heterosexual" --

And any other labels which some creature might happen to dredge up from the disturbed and dismal depths of its UN-conscious.

We reject those labels, and we reject anyone who uses them.
After you've done some reading, understand our principles, and feel ready to post, please observe these guidelines:
Frot Club, like our other sites, is for guys who are passionate about frot and not into anal. Don't post on this board if you're into anal.
No racism. Ours is a global fraternity, and racism is not part of our warrior way.
No advocacy of drug use.
No advocacy of unsafe sex, including cum sucking and docking.
No spam, no sleaze, no tops or bottoms, and no solicitation of group or promiscuous sex.
Posts which violate these guidelines will not be accepted.
The Man2Man Alliance does not support promiscuity.
These boards are here to help men into frot connect, but only you can determine whether they'll be used responsibly.
If men into frot become as promiscuous as men into anal have been, frot will lose its innocence and joy and become yet another vector for STDs.
Don't let that happen.
Promiscuity is physically dangerous and, for most people, pyschologically debilitating.
So go for quality, not quantity.
And use Frot Club to find your Heroic Friend.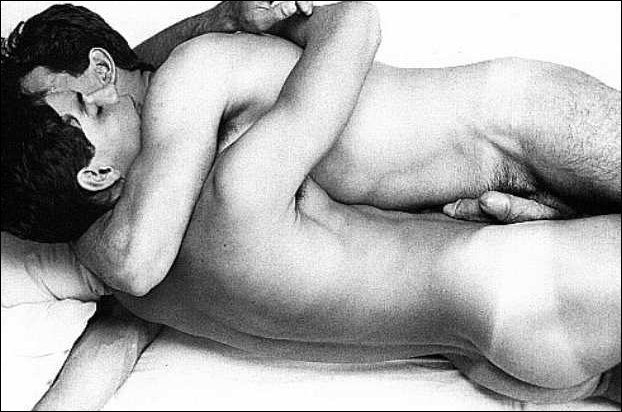 ---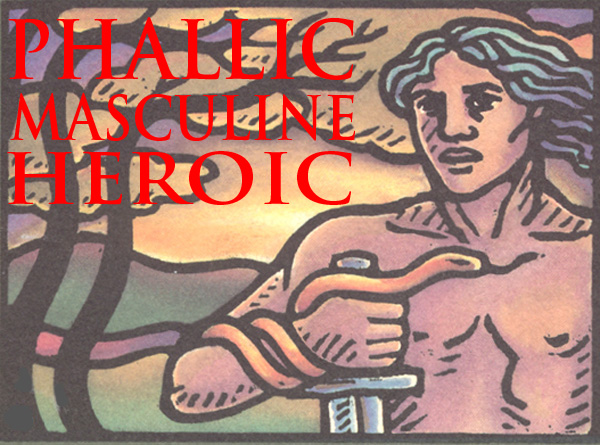 ---


AND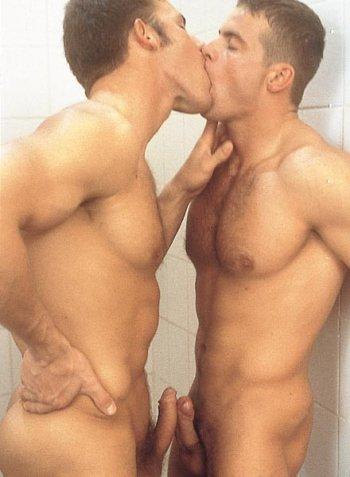 ---
Frot Club is a service of The Man2Man Alliance, an organization of men into Frot
To learn more about Frot, ck out What's Hot About Frot
Or visit our FAQs page.
---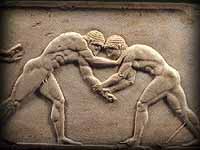 | What's Hot About Frot | Hyacinthine Love | THE FIGHT | Kevin! | Cockrub Warriors of Mars | The Avenger | Antagony | TUFF GUYZ | Musings of a BGM |
| Warriors Speak | Ask Sensei Patrick | Warrior Fiction | Frot: The Next Sexual Revolution | Sex Between Men: An Activity, Not A Condition |
| Heroes Site Guide | Toward a New Concept of M2M | What Sex Is |In Search of an Heroic Friend | Masculinity and Spirit |
| Jocks and Cocks | Gilgamesh | The Greeks | Hoplites! | The Warrior Bond | Nude Combat | Phallic, Masculine, Heroic | Reading |
| Heroic Homosex Home | Cockrub Warriors Home | Heroes Home | Story of Bill and Brett Home | Frot Club Home |
| Definitions | FAQs | Join Us | Contact Us | Tell Your Story |


© All material on this site Copyright 2001 - 2018 by Bill Weintraub. All rights reserved.