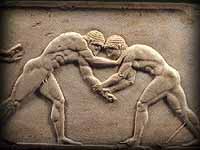 Hey Frot Man and Cockrub Cockfight Warrior Dude,
Here are samples taken from the many wonderful messages posted on this board by your fellow Frot Men.
Guys who, like you, are looking for an LTR or a Frot Buddy.
Some of the men who visit The Man2Man Alliance and Ares Is Lord come directly to Frot Club, and so may not understand what our sites are about.
But we're not just a site for Frot Dudes.
We're also about changing the values of men who have sex with men.
Helping move those guys away from anal and promiscuity, and towards Fidelity and Frot.
That's why we talk about Heroic Love, Phallic Mating, and the Warrior Bond.
A Bond that's stand-by-your-man, till-death-us-do-part, Faithful.
And we call it Heroic because that's the sort of bond Heroes share in Warrior epics from Gilgamesh to the Iliad to David and Jonathan to the Celtic Tain.
You can have that sort of loyalty, love, and devotion in your own life too.
Provided you're ready to give it in return.
So before you post, take the time to read these samples, and learn why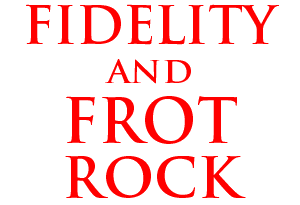 ---
Alberta, Canada
Long Term Frot Buddy near Cold Lake, Alberta
I am a very fit 24 year old soldier who identifies as "straight" but has fantasies of a frot buddy.
Some activities I do are kyaking, swimming, hiking, camping, boxing, Muay Thai, and freestyle Martial Arts, cycling, snowboarding. Also into history and warrior culture (spartans, samurai, tribal warriors, highlanders) and like to talk about a wide variety of subjects.
Want a bro to do man activities with and some discreet, hot, sensual, masculine frot/cockrubbing/cock fighting, a true male/male relationship.
Non smoker prefered, but not a big issue if not (as long as you can keep up).
G M
---
Pennsylvania
PHILLY or SOUTH JERSEY for true man to man intimacy
Looking for a guy to share true, man to man intimacy. I'm tall, early 30's, red/blue, looking for another guy who wants the sexual and personal pleasure of man to man relationship. I did the gay scene for a while and am looking for a guy to show me the masculine world that I thought I could not have. You know, fishing, hiking, athleticism. We will go slow, but for the right guy it will be worth it.
I am not looking for a married/committed guy
late twenties-mid thirties preferred
Boru
---
Tennessee
NASHVILLE married man iso m2m bond
Married man looking for another man to share real man to man relationship. I want to share my dick with your dick and bond. Not looking for single encounter, but a long term relationship preferable with another married man who can share real male sex and other male activities.
David
---
Indiana
INDY Looking for regular frot buddy
I'm a 33 year old white male here in Indy. I'm 5'10" and I weigh 200 lbs. I'd really like to find a frot/jack buddy that can get together on a regular basis; unfortunately I cannot host. Would really like to find a masculine, clean, disease-free buddy between the ages of 25 and 45ish. If interested, email me.
indyfrot
---
New Jersey
NJ looking for LTR
31, 5'9", 160, smooth latino-asian guy, muscular, 32 waist, 45 chest, gay but straight acting, laid back, intelligent professional...seeking guy for exclusive LTR who is into passionate one-on-top-of-one dick-to-dick grinding as the primary form of sexual gratification.
rubadick
---
California
So. CAL / LA Looking for a J/O guy
Hey, I'm 41, look 31, 6'2", 200, muscular/athletic build, clean-cut looking, also into outdoor activities and looking for a friend to J/O and frot with.
Hope to hear from you . . .
closebuddy
---
Australia
sydney frot buddy
Hi
31 yo fit aussie guy ddfree
Traditionally straight but wanting to find a buddy to enjoy our bodies together
Not into anal, not looking for blow n go
Looking for a bloke who wants to feel his cock against mine
Want to be men together?
In sydney
Thanks
John
---
New York
Frot and friends in Ithaca
Looking to explore frot and life with right guy
Hi Guys. I will be moving to Ithaca in August and making a new life for myself. So I am looking for friends and maybe someone special.
My name is Will, and I am a 27 year old guy. Im told I look younger, I have brown hair and eyes, average build. I really enjoy lots of lovemaking, and body contact of all sorts. Romantic, old fashion guy living a simple life. I am looking for the same thing. I would like to meet someone that is the same. If a realationship forms from this, then thats by fate and all the better, or if you just want to lay together, holding each other, thats just cool. So yeah I am looking for a friend and whatever occurs from that. No hook ups though guys.
Frotguy
---
California
Southern Orange County - Interested in a Close Friendship
Interested in a male to male heroic relationship. I'm caucasion, 6'2" tall, 190 lbs, brown hair and eyes, 40. I live near Irvine. I'm a professional and am conservative. Have master's degree from Berkeley.
Consider myself above average in looks and average in masculinity. Sincere, kind, respectable. Looking for something real and intimate - not self-absorbed one time getting-off sessions.
Please e-mail me
socaldude
---
New York
NYC Grappler
Tall, lean 'n lanky/muscular guy here who can philosophize about life one moment and wrestle you the next! Enjoy wrestling, combat sports and frot because no other activities bond two men deeper than these manly & physical pursuits. Friendly, open and passionate with a similar physique.
38, 175#, 6'3", lean 'n lanky/muscular, masculine, 31"W, 46"C, 16"A, HIV-, d/d free, have mats, your pic gets mine in trade, and am ready to host/scrap with the right wrestling/grappling dude.
EricGrappler
---
Europe
IRELAND
39/1.83m/77kg, well built looking for similar.
Love roll in the hay cock to cock stuff. No b.fuckers. I'm fit - sports: boxing, kickboxing, wrestling, freefighting.
XL cock. I'm a friendly guy looking for a bit of discrete clean fun on the side with another preferably married, horny male. Flexible agenda so long as it is D2D based - ie either pure D2D jackoff or a bit of contact sport (your choice of combat rules) for starters.
d2d.ie
---
California
LONG BEACH GUY LOOKING FOR REAL FROT BONDING
HEY GUYS I AM A 42 YEARS (DONT LOOK MY AGE) OLD AND AM LOOKING FOR THE RIGHT MAN TO BOND WITH AND LOVE FACE TO FACE. I HAVE NOT HAD A FROT MAN BEFORE, HOWEVER IT MAKES TOTAL SENCE TO ME AND THIS IS THE SEXUAL DIRECTION I AM GOING. ME--HONEST, INTEGRATY, HARD WORKER (CONSTRUCTION), SPIRITUAL, OPEN MINDED, FREE SPIRIT, GOAL DRIVEN, WORKING ON INNER PEACE. I AM 6 FEET, SHOULDER LENGHT THICK BROWN HAIR, WHITE AND TAN. AVERAGE LOOKS, LITTLE BODY HAIR, STRONG HUSKY BUILD. 1 TATTOO ON MY ARM, LOVE TO LAUGH, HAVE FUN, ENJOY THE MOMENT AND MAKE HOT PASSIONATE LOVE TO MY MAN. (ON THE BEACH AT SUNSET WOULD BE GREAT) HOPE TO HEAR FROM YOU IF I SOUND LIKE YOUR KIND OF MAN
JOSEPH
---
New York
ROCHESTER -- Any other young guy around Rochester?
Hey, fellas- I've always been turned on by the thought of getting sweaty & making out with another guy, but I thought I was the only one who didn't like what's normally called "sex"! It's nice to know there are other men out there who get as much as I do out of man-to-man full body contact.
That said, it seems like most of the guys on this forum are quite a bit older than I. I'm 23, and would be interested in getting together with another guy around my age to explore this whole frot thing a little more.
I've only been with one guy before, and man- that was amazing! I'm very open to an inexperienced / just curious guy, but I also know that a more experienced man can show me a thing or two.
Physically speaking, I'm 5'10", 160, blue/dark blond, lightly hairy, runner's build. My IDEAL frot buddy would be ripped & smooth, and whoever you are, you have to like kissing- deep, wet, man-to-man tongue action!
I don't have a place to meet, but I can travel if it's not too far, so if you're interested, reply to this thread or shoot me an e-mail. Stay healthy.
KissMeDeep
---
Quebec
MONTREAL Let's frot
Hey guys
18 year old guy really into frot/rub/massage/touch. I think frot is a far hotter and more intimate activity than any other sex. I am looking for a sexy guy in my age range to explore frot with, and perhaps build something more stable. contact me and we'll see if we can work something out.
stefan
---
England
LONDON Italy vs UK ?
Hi! I'm a cute, masculine Italian guy, 34 year old, often in London for work and tourism. I'd like to meet a cute, straight acting, young (18-36) guy living in London for exciting cockfights ... Are you ready for the big match? :-)
ITALIANO
---
Massachusetts
BOSTON 28, LTR, Frot, Mass, Boston
Hey,
I'm looking for a regular guy to hang with, get to know and build a LTR with. I'm 28, 6'1, brown/green, good shape, good looking and stable. Interested in someone 24-33 who is similar. thanks
Murph
---
Europe
GENEVE Frottage a Geneve
Dans l'esprit de ce site, je (53/175/62) cherche partenaire a Geneve et region
frotteur
---
Minnesota
MILWAUKEE stud looking to wrestle
very athletic 6'2, 185, 7" cut, 33yrs old, bl. bl. seeks another guy into total hard-on wrestling. Man to man warrior action, wrestle to pin, long sweaty matches untill we are exhausted. total cock to cock fighting as we wrestle to win. seek similar size guy.
pin2win
---
Massachusetts
BOSTON didn't know anything like this
,,,existed, til now.
I'm 5'7" 173# black/brown italian/irish moderately hairy good build 7.5c and am looking to meet another guy who's into dicktodick mansex. living in dorchester, near the quincy line and lower mills.
BOSTON 46 italian
---
Arizona
TEMPE first time
Married Hispanic seeks frot friend. 47, 5'6", h/w proportioned for first frot experience. Very curious and ready. Not in to anal or unsafe sex. Perfer married man for fun wrestling and hot rubbing. Anyone close to Tempe/Mesa?
svasquez
---
Washington
SEATTLE Frot in Seattle/Eastside
Hi guys. I'm a 32 yo GWM, HWP (5' 10", 145), smooth, who loves face-to-face full body contact frot. Also like massage and kissing. Not into oral. I live on the Eastside.
Looking for someone into same, who is 26 to 40 years old, fit, not married, and a nonsmoker. Open to being friends, frot buddies, or more. I'm a nice guy, you be one too :-)
DFDMAC
---
Kentucky
ATHLETIC AND MASCULINE
6'1", 40, 203#'S SOLID, 45C, 16A, 34W, HAIRY PECS, ATHLETIC, MASCULINE LOOKING FOR SAME TO SUPPORT THE NORMS OF THIS SITE. PLEASE CONTACT ME AND LET'S MEET!
SOLIDMAN
---
Indiana
EVANSTON Willing to Try
32 year professional guy. This Frot sounds like lots of fun. Maybe we could experiment together. I'm just curious, not gay and DEFINITELY not into anal or oral.
I'd be interested in finding a good looking, fit, relatively athletic guy to try some rubbing and erotic activity. Again, you need to be relatively good looking and fit. I'm 5'8", 169 lbs and I work out at least 3 times per week. I'm interested in muscle to muscle contact.
Lemaster
---
Massachusetts
WOBURN want to frot with a muscular guy
Hi, I'm 5'8", 145, gl, fit, Asian north of Boston (Woburn area). Would like to frot with another muscular guy under 40. Just like the pictures on the website!
I can't host. Please have pic to exchange.
Later, dudes!
WhatTheFrot
---
California
LA Looking for committed relationship/Frottage partner
I'm blond/blue/5'10/155lbs, 34, looking for around my age or younger and smooth all over like myself, except under arms and above the cock, of course.
Not into drugs, smoking or drinking. Looking for same. Life is more valuable than sexual penetration, because without life, there is no sex of any kind... Rock on Frot guys !
alosangeles4same
---
Australia
MELBOURNE Frot
42 yo fit guy, nice looks, well hung interested in catching up with similar fit Melbourne or Vic. country guy (not too far from Melb), 30s-50s, for hot and nice frot meetings, leading to possible ongoing f'ship or other arrangement.
Look forward to hearing from you soon.
geavens
---
Maryland
BALTIMORE CocktoCock
Looking for Heroic friend into M2M, CockRub, CocktoCock, 47, 5'11", 205, blu. bld, e-mail if interested.
MX Dude
---
Colorado
DENVER Married Man New to Frot
I'm a 40 yo marrried white male, 6 ft, 210 lbs, blk hair, hazl eyes clean shaven, clean cut, smooth chest professional guy who has recently been introduced to frot.
I am looking for masculine intimacy with another buddy to develop a relationship where we could meet on a regular basis. I enjoy getting naked with lots of body contact, kissing, touching, JO, some oral, etc. I am not looking for anything anal or kinky.
If you're a nice, sane, professional guy who would like to connect with a similar buddy for some naked passionate times, please reply.
Denmann
---
NEW YORK
ALBANY / SARATOGA Hot Intense Frot counterpart
Bi, married, discreet, masc. male, young50, fit (run, row, swim), good looks, intel. prof., totally d/d free, sane, stable, serious, playful, well educated/enlightened about life/sexuality, 5'9 165lb. 33w 40ch, brn (s&p), looking for steady frot counterpart, similar in ALL attributes, any age (20 - 60), in the context of male friendship.
Rob
---
Mississippi
NATCHEZ Looking For A Partner
I live in Natchez, MS, which is almost in Louisiana, and am looking for a frot partner who isn't overly hairy, and who has lesser stats than my own, which are 6'0", 205 lbs. I'm 49 years old. Age and race aren't a factor to me. I like erotic "rasslin" with no real pain prior to a frot session, with exchanges of being on top during a "match" to equalize things. Would love to find another man interested in making it a long-term thing if we get along well in and out of the bedroom. I am gay, not bi, unattached, and straight looking/straight acting. I can travel sometimes, and would like for you to be able, also. If interested, please write me and lets discuss things to see if we might be compatible in our thinking and get together.
Mississippi39120
---
New Jersey / Pennsylvania
SOUTH JERSEY / PHILLY looking for an inshape bud to frot with in south jersey/philly
hey guys - looking for another inshape dude to share mutual massage and dick to dick grinding - not into any oral or anal so this site sounds awesome. Thought i was the only guy who did not like oral or anal but loved the feel of another dudes bod and dick - been trying to find a reg bud - but most guys are into anal or oral - or are too old, out of shape, or feminine
i am in south jersey
i am married so discretion and safety are the utmost to me - and naturally i dont have a place. Would need pics to share if we wanna meet and current ones - not a pic of when you u use to be in shape - been burned to many times - and guys if you aren't masculing or st8 looking please dont say you are - no offense but i am not into it - so please dont lie - i dont wanna hurt anyones feelings
jake
jakemuscle
---
England
MANCHESTER LAD UP FOR COCK FIGHT
35y/o Manc lad 6ft 34w/40c no2 cropped very str8 acting up for meeting a guy under 40 into cock to cock fights.
GENUINE ONLY. Cannot accom (thats the only problem!)
If your interested, get in touch
manchesterscumlad
---
New York
NYC Guy into rubbing dicks
33 y.o. Br/bl, football player build. Looking for a bearish type guy in NYC into frottage. I have always loved rubbing dicks as my favorite way to fool around, looking for a masculine guy who wants to explore having fun the same way.
Shannonspoon
---
Phillipines
looking for frot buddy in manila
filipino, mid-30's, smooth, looking for masculine intimacy with a hairy buddy around 30 yrs and above to develop a relationship where we could meet on a regular basis. Into M2M, CockRub, CocktoCock, with lots of body contact, kissing, oral, some JO. No anal whatsoever.
buddy
---
Oklahoma
BETHANY buddy wanted
Clean, discrete 56 y.o. mod hairy, buzz cut, gotee 5'10, 195#. I want a bud for frot. just found this site.
mademan
---
California
West L.A. Partner Sought
I am 6'4" goodlooking, honey-hued GBM, 52, 295, ex-linebacker's build, S&P hair, HIV-, upbeat, enjoy working out, huntin' huskies, nurturing friendships, discussing philosophy & history, discovering why you are who you are. Fantasy session: We cuddle, I pin you, grind you briefly but relentlessly to an explosive climax, we rest, and repeat, you on top this time -- or not. Can't host, but will drive.
HoneyBear
---
England
Sensual, horny frottage
Hi, I'm slim bi-sexual, 36 and 5"c (ok not big but it works), slight hairy chest.. I'm seeking a younger slim guy, smooth, for some erotic cocktocock, body to body, mouth to mouth action. Similar height and cock size :-) I need discretion since I'm an attached. I'm straight acting, easy going...very sensual and have a high sex drive. I'm not into heavy wrestling..just the sensuality of frottage, cocks sliding, pressing, humping grinding against each other, thighs entwined, kissing passionately. Cocks fencing side to side. Its so exciting...in jeans, underwear, shorts or skin to skin... just rolling around the bed humping lubed bodies together
Even if its just to share fantasies, and slowly get to know each other and turn each other on before moving forward..that is great for me as well....I so want to feel another cock against mine :-)
sean
---
Europe
Erotic fantasies Switzerland/Spain
Married man looking for another man to share a longterm erotic relationship. I'm bi, discreet, masculine, 40, tall and fit, attractive, healthy, well educated. Looking for a good looking, interesting and open minded counterpart between 25 -- 45 for a discreet and true male friendship.
Let's explore our cockrubbing fantasies and getting hard and horny. You can write in German, French, Spanish or English. Switzerland (region Zurich/Bern) / Spain (Barcelona)
MR
---
Washington
BELLINGHAM Frot
I enjoy sharing frot and massage and am looking for another non-smoking, fitness-minded man under 50 for regular get-togethers. I am 49 y/o, 5'10", 160 lbs. with blue eyes and brown hair. I work out with weights 3x/week and run the same and am in excellent condition. I am seeking what I also offer: a man who is physically, spiritually and mentally fit with good values; someone who likes a few close friends and knows how to treat them. Like me, you work out regularly with weights and run or swim for pleasure, and have always been in good shape--normal weight and muscular. Like me, you also need to be healthy, masculine, honest, friendly, considerate, and dependable. You can be straight or gay--what you call yourself doesn't matter. Let's get together and start sharing the pleasures of male to male.
Mitch
---
New Jersey
LOOKING FOR SOMEONE IN NORTH JERSEY
Looking for a Man Who is of italian/Greek/Spanish descent, under 200lbs, and under 30 to frot with, cock to cock, (not into the anal thing) im 20, 155lbs, dark brown hair, 5'9'' and looking for somewat the same guy ... Bergen county area ... contact
Sicilianman84
---
California
SF looking for Frot buddy
I am 36 yr old, 5'7'' 145 pd. 35' chest: 30'waist br/br, hairy chest, athletic, cute..but not handsome GWM into frot, lots of kissing, cock to cock, lots of rubbing, full body contact...the sweatier the better, oily wrestling. I live in San Francisco. What turns me on the most is after a evening of intense frotting to have someone roll over on me early in the morning after a healthy sleep and start rubbing cock until we hopefully cum together. A man who moans during sex really turns me on. Those who don't really turn me off. I work full time and go to college part time(second degree). I don't have the time for a relationship but am interested in establishing a casual frottage buddy relationship. The partner I seek I would like similiar to my build. I am not feminine and don't like my partners that way either. If you are interested hit me up and let's trade pics.
Frot Dude
---
Georgia
Lawrenceville outdoors lover looking...
Looking for a companion with similar interests. I'm into anything outdoors. White water rafting, off-roading in my jeep, swimming, fishing, canoeing, and hiking.
Looking for a true friend to share these pleasures with and enjoy fringe benefits including a good grind in the woods and water. Must be discreet (married).
I'm 6'3", 175lbs., light brown hair, blue/green eyes, and goatee.
naturalman
---
England
SERIOUS BOND /LONDON UK
Im a serious guy looking for a serious other guy for a real lasting man to man bond.
Im 33 years old and you should be near my age plus minus 5 years.
Im looking for someone to share the sex with, the bed, the living space, the life.
No betray, no cheat, no lies.
Please be sure that you want the same if you respond.
WARRIOR LONDON UK
---
Pennsylvania
mwm looking for frot buddy in Chester County
Looking for one guy to share part of my life with in a frot CLR.
Buddy in public, intimate in private. Available days, evenings, nights, and weekends. Movies, bowling, dinner, coffee shop, etc. not into bar scene. Honest, sincere, secure, and....FAITHFUL. Please do not reply if your looking for a hook-up, it's not gonna happen with me. Not looking for a guy who can only get away for a quickie. I will answer all emails, I'm not an adonis and I'm not looking for one.
Personality and chemistry is most important to me.
Dan
---
Texas
first time frot experience dallas
Dallas County - Interested in a one on one private close Friendship Interested in a male to male relationship. I'm blk male 6' tall, 199 lbs, 46 I live near Richardson/North Dallas I'm a professional and very private. Consider myself above average in looks and masculine. Sincere, kind, respectable. Looking for something real and intimate and routine. DDF expect same. Conversation required, Frot
jadan wright
---
Missouri
573 Area
Just looking for a bud to get to know.. If interested shoot me an e-mail......21yrs, Brn hair and eyes. Athletic build, 23, 5'10", 165
militaryjock
---
California
Looking for a Frot Bud in Los Angeles
I just tonight discovered this site. I am and have alway been into Frot, Bone to Bone, Face to face, Male to Male bonding. I, too, am looking for a bud.
38, 5'9", 140, brown hair and eyes, hairy chest, Live in Los Feliz/Hollywood Hills area.
JakeLA
---
California
Str8 buddy looking for DISCREET Str8 bud
hey guy saw u responded to mines so i thought id say whats up. 27 here, masculine, str8 guy but like the comradery with another guy. near downtown la. might be cool to frot with another discreet bud.
comrade
---
Australia
Gold Coast looking
I'm a 52 year old guy, non scene and looking for a guy who is into male to male, cock to cock, (Frottage) and the pleasures that it holds. I'm a single living on the Gold Coast, Queensland you can say I'm looking for a like minded guy to share these pleasures with.
Ricisone
---
England
Hi, I'm Rick: 21 M in London
Hi guys, I'm Rick.
I'm looking to meet someone around my age, to get to know and later take things further with. I've been into guys (as well as girls) for ages, but not done a lot about it.
I'm chilled out (but I talk a lot -- as you can tell), a good laugh, very caring and generally well dressed etc. I'm not really looking for a quick meet and frot or for a serious relationship. I'm looking for a friend who becomes a good friend who becomes an intimate friend.
When it comes to appearance I'm 21, 5'11, brown skinned (my folks are Indian), slim with a well defined face and short/unshaven beard. I'm not brad pitt, but most people think I'm handsome -- lets see what u think!
rick
---
Oregon
portland guy looking for another frot guy
reg guy here. 34, blonde, blue, 6', 160#.
i love being close to a guy and rubbing my dick against him and his dick. i like road trips, camping, sports, good food & wine.
i would like to meet someone (pdx area) who is between 28-42, masculine and good looking.
thanks!
sporty guy
---
Pennsylvania
Harrisburg, Looking for a good friend
Masculine 35-year-old guy height 5 feet 8 inches weight is 145lbs build-fit to athletic, blue eyes, smooth body. I enjoy rock climbing, hiking (extreme), biking (rail trail), fishing (surf or stream), and have a love affair for muscle cars, not a Nascar fan. I do enjoy football, soccer, and hockey, want to learn how to roller blade this year.
My past consists of no Bars (gay) ever, my ass is virgin the day I was born, and will stay that way. Been in parks only to enjoy the beauty of nature, and I had only a total of 4 experiences in my lifetime. I am Christian and have a strong belief system; I am very loyal to the ones I love.
Just want a guy not shorter than me, fit to athletic in build, not extreme but laid back, must be stable mentally/emotionally with a good sense of self-esteem. A guy who is not looking for a hook up. A guy who is not afraid of close contact (being held, massage, or wrestling-without injury). I missed out on male bonding, and want to engage that missing part in my life.
Tim
---
New York
Looking for frottage and erotic wrestling buddy
I am a 39 yr old masc, muscular -beefy 5'10" 220 lbs nice looking and down to Earth guy in New York Metro looking to meet and have fun with another masculine guy that enjoys erotic wrestling, roleplaying and most of all hot grinding, frottage. I have a preference for facial hair and be in decent shape. It would be perfect for me to find someone close to my physical size. I would enjoy hearing from all interested out there. Peace
Bocci
---
Texas
CONCHO VALLEY
Hi, Neighbor.
Ol' W Texan here [Concho Valley]. While I have done a fair bit of oral & anal over the years, the sex that still stands out for me [pun not intended, but hey,...] was what a bud & I did in a parked car on dark country lanes in our oversexed youth, & that was frot. No, no one ever called it that, or anything, we just did it, loved it, & got off doing it.
Before I found this site, I despaired of ever finding anyone else who was into this way of expression. Most gay guys equate being gay with oral or anal sex. Most bi married &/or divorced guys seem to expect penetration like they had it at home. The closest to it I've found is the rare man who enjoys, or at least puts up with, my craving for what we used to call "making out," lots of touching, kissing, holding, hugging, as much skin2skin contact as 2 human males can manage.
I am grad-degreed, no longer teach, but function in a "human services" occupation that demands lots of discretion. 6-0, 180, 67 [but fairly well preserved ], s&p, blue, live alone [with pets].

I have every hope that through this group, I may finally meet up with a compatible bud again.

May we all be so fortunate.

Clint
---
New York

NYC -- Pacific Islander in NYC lkn for frot bud for long-term

Hey guys,

I'm 31, 5'10", and 190# Filipino in NYC.

Athletic but not a perfect body. For a long time, I thought I hated sex but now I realize why. I just haven't found a guy who was as into frot as much as I.

Lookin' to be monogamous with a bud who likes to be sensual but enjoys talking/laughing intimately.

NYCfreedom
---
Illinois

Heroic friend in far west burbs Naperville/Aurora

Are there really other guys around here with the same frot turn-ons as me? I'm talking about normal, masculine, fit guys that find this site incredibly hot. Bill has done an excellent job promoting morals, monogamy and friendship along with true sexual equality. It would be great to ultimately find a "Heroic Friend" who is compatible in morals, sense of humor, and bodies. I'm 5-8, 135# and a young looking 40 y/o...I'd love to hear from you if you are 20-40 years old and being in good shape is a high priority in your life.

Frotforever!

frotforever
---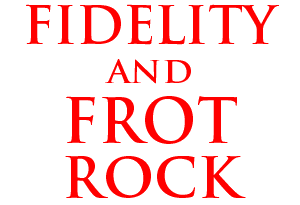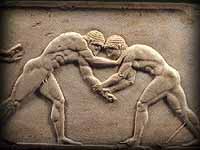 © Copyright 2018 by Bill Weintraub.
All rights reserved.