Love's arrow flew from its bow and found its mark when I met you. Cupid's cock stood erect when yours did with mine and we tumbled together into passion from the precipice of longing. Your eyes, your voice, your warm, hard body and most especially your mind and soul all conspired to make me love in a way that I had not thought entirely possible. To come from where I did to find you where we are is a major miracle for which I will always be deeply, deeply, deeply grateful.
I love you
Brett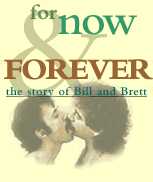 An Introduction to Frot and The Man2Man Alliance
Frot: The Next Sexual Revolution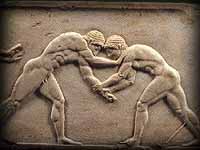 | What's Hot About Frot | Hyacinthine Love | THE FIGHT | Kevin! | Cockrub Warriors of Mars | The Avenger | Antagony | TUFF GUYZ | Musings of a BGM into Frot | Warriors Speak | Ask Sensei Patrick | Warrior Fiction | Frot: The Next Sexual Revolution | Sex Between Men: An Activity, Not A Condition |
| Heroes Site Guide | Toward a New Concept of M2M | What Sex Is | In Search of an Heroic Friend | Masculinity and Spirit |
| Jocks and Cocks | Gilgamesh | The Greeks | Hoplites! | The Warrior Bond | Nude Combat | Phallic, Masculine, Heroic | Reading |
| Heroic Homosex Home | Cockrub Warriors Home | Heroes Home | Story of Bill and Brett Home | Frot Club Home |
| Definitions | FAQs | Join Us | Contact Us | Tell Your Story |


© All material on this site Copyright 2001 - 2013 by Bill Weintraub. All rights reserved.

| fighting |combat sports |martial arts |kickboxing |karate |wrestling |jiu jitsu |extreme fights |