---
Frot Northeast Alabama
Looking for a guy to cuddle, kiss, and frot on a regular basis. I'm a toned and lean guy, masculine, interested in health and fitness. I'm 26. Want to find a guy who can also be a friend. Thanks.

Cole
---
Gadsden iso intimacy and equality
Hi there, I'm in my mid twenties and looking for a man who finds this website hot. Anal is repulsive to me. I desire intimacy and equality in a relationship. I would love to kiss and get lost in a guy's arms. Looking for a guy that can be my buddy and know me at all levels. In all honesty I desire a guy who takes care of himself as I do; physically, emotionally, and spiritually. Hope to hear from you soon.

Litlover
---
Tuscaloosa/Birmingham 19 years old Looking for that best bud!
Hey guys. So this site is pretty much me all over. I'm a former high school athlete in college now and wanting to experiment. The idea of me grinding dicks with another guy gives me such a hard on. I had a best friend on my team who accidentally smacked erections at a camp we went to one summer (we roomed together and shared a bed . . . long story). That feeling of about 1 second of groggy morning mistake has always stuck with me. More than that though . . . I don't want a relationship built on just us screwing around 24/7. I'm pretty much looking for a best friend I would say. Someone who we can hang out just like normal guys and do normal guy stuff. We'd play ball, watch the game, go to the gym, but at the same time, we'd be so close that we couldn't help but get carried away from time to time and have some fun. I hate anal and cringe at the thought of taking or giving, but would want us to be equals in every way. Frot would be such an expression of equality, passion, desire, and deep friendship like no other!! Really, if we just had this, I'd be satisfied. It's hard to explain . . . like the frot stuff would just come naturally if all that connection and trust was there. I'm 6'3" white, very masculine guy with blk hair and bro eyes. My ideal guy is someone very similar to me. Tall (not a must ) athletic, into sports and competition, good looking, intelligent, and not a gay bone in his body. We'd only work out if we both acted straight. Essentially we would be. We'd just be such good friends and have such a deep love for one another . . . just one another too (as in if only we were the only ones fooling around with each other) . . . that we couldn't help but get into some of the scenarios described on this site. I'm a man's man who is very much into other guys that are similar. I like girls and I like how they are attracted to my masculinity. Someone in the same situation would be ideal. I don't even care if one of us were dating because what we had would be so different than what your girlfriend and you would have. Furthermore, a bud as close to my age as possible would be great. I'm 19. I haven't done anything with a guy ever . . . Just girls, but would love it if me and this guy were each other's first partner of the same sex to experiment with. Dude, I guess I'm waiting for kind of a bromance that's way deeper than most others. I don't know if you're out there man . . . but I'm waiting til I find you!
A B
---
Alabama frottage
Curious to find someone willing to teach me about frottage. The idea interests me a lot. Jasper/Birmingham area.

Rick
---
Gadsden Frot-buddy
I am a 55 year old guy in Gadsden . Never have had a frot experience . But I fully support male 2 male comfort and release . In a way that is done without shame . Or without fear of judgement . I want to hear from a guy that is interested . Thanks !

PS

I think the Alliance is really doing guys a great service . In helping us all to not feel alone in needing safe male companionship .

Thanks !

Tim
---
Frot Buddy wanted in Gadsden
Hey, I'm 23 from Gadsden. Looking for a man to be a frot buddy. I love working out. Later!

Seth
---
N AL Cock2Cock
N AL guy looking for a bud to rub cocks. 38 WM, 5' 8", 165, 6"cut. Email me at ALC2C@hotmail.com and please subject "Frot"
ALC2C
---
BIRMINGHAM looking for a frot buddy
i live in BIRMINGHAM,alabama. most of my life i have been straight, actually i guess i still am. but at my present stage in life i find myself contiuesly thinking,dreaming,longing & LUSTING for experiances i had as a young man!
my bud and I would just stand naked, 2 hard dicks sticking up & we'd sway left to right'up & down,forward,backward, any way possible to make our dicks slap,rub,smash,hunch & fuck against each other. i LOVED it, L-O-V-E-D IT!!!!! there was never anything anal or oral about it.
and of course we'd ejaculate. we enjoyed most doing it together on each others dick, we'd watch & smile w/pleasure. even when it didn't happen at the same time, we loved to watch it happen.
now as a man, i want that again SO BADLY! i've tried twice to find it with gay men but i've found that i'm not at ALL cut out for the "gay" thing......but i want a steady man to man, dick to dick, dick on dick, frot only relationship. it's SO DIFFICULT to find! i'm about to give up.
i'm 5'6, 190 lbs,long dark hair,pierced ear,5 old tats from my youth,easy to talk to,easy to like,easy to get to know,i smoke,drink occasionally,like classic rock n' roll,(not bragging) have8"plus thick,heavy circumsized dick. i prefer big cut dick. don't know why, but uncut does not appeal to me,though that's not written in stone,if it makes my heart pound, then it's good! i'm caucasion but ethnicisity is not an issue w/me. i will gladly supply pics,contact info,etc. to whom ever is SERIOUS BECAUSE I AM!!!!
Robin
---
frot buddy needed
34 m central alabama, 5 inch cock looking for another bud to battle
Luv2rubcks
---
NORTH ALABAMA support
My name is Chris and I live in North Alabama. I am 5 10, muscular, masculine anglo, and proud to have finally found a group that lets me be me. I have a buddy and he is married and we love each other but would like to talk to other guys or join a masculine group to support my masculine mindset. I realize that I have a lot of unlearning to do from societial prejudices. I like camping and roughhousing. Any fishers out there? Thank you, Bill. I'll be donating soon so count me in as a Warrior for the Revolution.
Chris
PS
And don't miss my post in Personal Stories, Reclaiming our Nobility as Men
---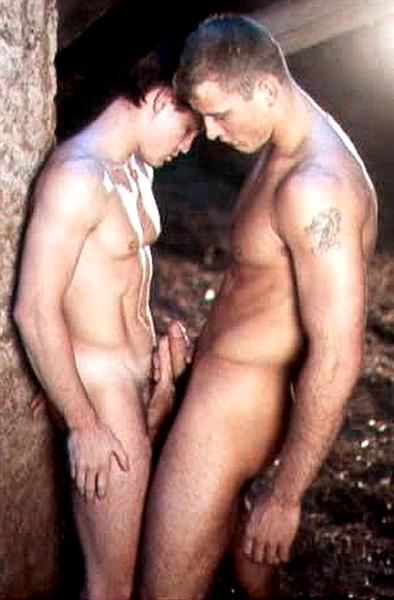 ---
POSTING PROCEDURE and POSTING GUIDELINES
Welcome to Frot Club!
Frot Club is currently being hit with a large volume of spam.
For that reason, please reply to existing posts via the poster's email address.
Please submit NEW POSTS via email to bill@man2manalliance.org
Your email should contain the following information:
Please remember, in composing your post, that our boards are for guys looking for an LTR or a long-term Frot buddy.
They're not for guys who are promiscuous or looking to hook up.
For that reason, please be mindful of language. Posts should read "looking for 'a friend,' 'a buddy,' 'a guy'." Posts which read "looking for guys, buddies, etc." will not be accepted.
Men who are partnered with women are encouraged to post provided they too limit themselves to one male partner.
In addition, please observe these guidelines:
POSTING GUIDELINES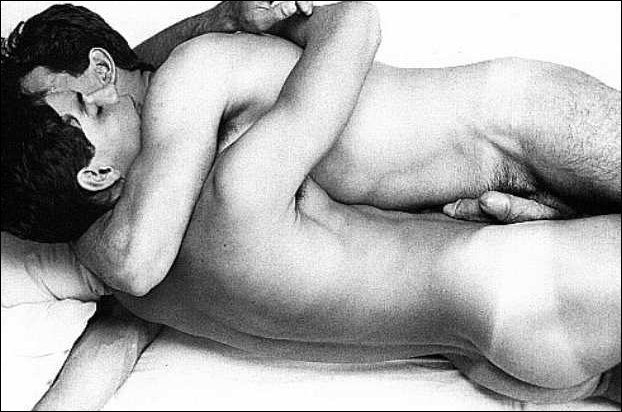 "To Love Another Man as an Equal and a Man with Total Fidelity."
Frot Club is a service of The Man2Man Alliance, an organization dedicated to promoting Fidelity and Frot among men who have sex with men.
The Men of the Alliance ask guys who want to use the club to first familiarize themselves with our ideals and goals as expressed in the articles listed on The Man2Man Alliance home page.
Again, it's very important that you familiarize yourself with the ideals and goals of The Man2Man Alliance before submitting a post.
Posts which indicate an ignorance of those ideals and goals, or that you don't support those ideals and goals, will be rejected.
Again, you must support the ideals and goals of The Man2Man Alliance in order to be posted in Frot Club.
For example:
We reject hedonism and ethical nihilism.

That means we reject any male-male sexual practice that does not directly celebrate and exalt the mutual Manhood of both Men through Combative and Aggressive Phallus-Against-Phallus.

It also means that we reject any ethical or other belief system that does not have Manhood and Manliness at its core, and that fails to identify Manhood with Virtue.

We reject the categories of sexual orientation and all labels associated with or arising from those categories, including, but not limited to, "gay," "straight," "homosexual," and "heterosexual" --

And any other labels which some creature might happen to dredge up from the disturbed and dismal depths of its UN-conscious.

We reject those labels, and we reject anyone who uses them.
After you've done some reading, understand our principles, and feel ready to post, please observe these guidelines:
Frot Club, like our other sites, is for guys who are passionate about frot and not into anal. Don't post on this board if you're into anal.
No racism. Ours is a global fraternity, and racism is not part of our warrior way.
No advocacy of drug use.
No advocacy of unsafe sex, including cum sucking and docking.
No spam, no sleaze, no tops or bottoms, and no solicitation of group or promiscuous sex.
Posts which violate these guidelines will not be accepted.
The Man2Man Alliance does not support promiscuity.
These boards are here to help men into frot connect, but only you can determine whether they'll be used responsibly.
If men into frot become as promiscuous as men into anal have been, frot will lose its innocence and joy and become yet another vector for STDs.
Don't let that happen.
Promiscuity is physically dangerous and, for most people, pyschologically debilitating.
So go for quality, not quantity.
And use Frot Club to find your Heroic Friend.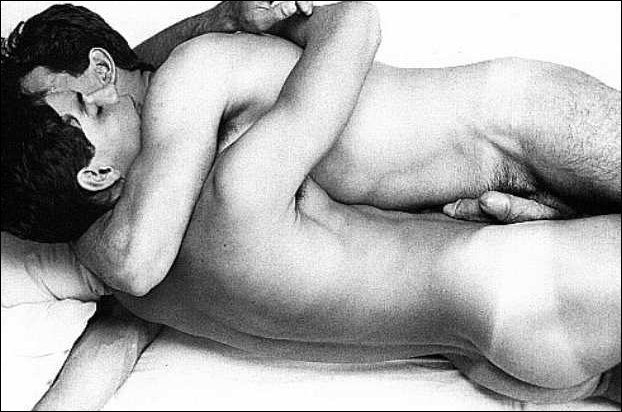 ---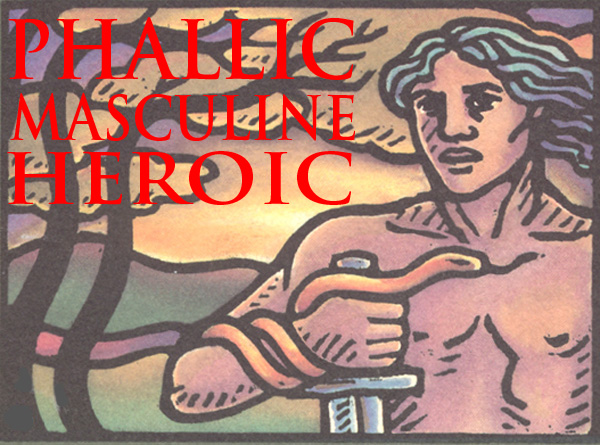 ---


AND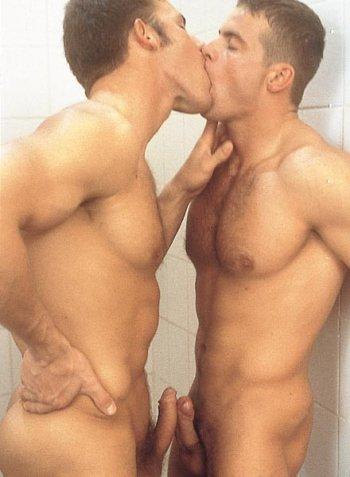 ---
Frot Club is a service of The Man2Man Alliance, an organization of men into Frot
To learn more about Frot, ck out What's Hot About Frot
Or visit our FAQs page.
---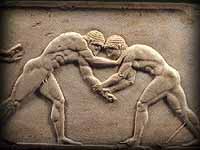 | What's Hot About Frot | Hyacinthine Love | THE FIGHT | Kevin! | Cockrub Warriors of Mars | The Avenger | Antagony | TUFF GUYZ | Musings of a BGM |
| Warriors Speak | Ask Sensei Patrick | Warrior Fiction | Frot: The Next Sexual Revolution | Sex Between Men: An Activity, Not A Condition |
| Heroes Site Guide | Toward a New Concept of M2M | What Sex Is |In Search of an Heroic Friend | Masculinity and Spirit |
| Jocks and Cocks | Gilgamesh | The Greeks | Hoplites! | The Warrior Bond | Nude Combat | Phallic, Masculine, Heroic | Reading |
| Heroic Homosex Home | Cockrub Warriors Home | Heroes Home | Story of Bill and Brett Home | Frot Club Home |
| Definitions | FAQs | Join Us | Contact Us | Tell Your Story |


© All material on this site Copyright 2001 - 2018 by Bill Weintraub. All rights reserved.