---
CALGARY looking for a Long Term Frot buddy
I'm 35, fit body, 5 ft 6 in, 165 pounds, white latin look, black hair, brown eyes. I'm looking for a guy, preferably age 25-40, to share jogging, cycling, hiking, swimming or sitting in a nice place to have coffee or dinner, movie, friendship and if we both feel the chemistry great, hot, sensual, safe M2M contact. I'm very committed with my family -- but I can't stop thinking of a special buddy to share masculinity, laughter, hugging, kissing and great moments. I am a very discrete, professional guy, no drugs of any kind, very little alcohol and I would love to meet a guy with similar interests.
Nice Friend
---
Calgary Frot Friend
Finally finding a name to describe the actions I've fantasized about for years is so freeing. I'm married and love my life but I've always been turned on by the thought of nude body contact with another man. Fantasies of undressing, kissing and being kissed while we explore each other's firm bodies. The anticipation of touching our cocks together makes my heart beat faster. I would really like to connect with another guy as a friend. It would be so erotic to have the kind of safe relationship in which we could hang out, hike, watch a movie and know that at any time we could feel that bulge in each other's jeans and go for it. I would really like to feel another man's embrace, kiss, grind, rub, squeeze my hand around our two sliding cocks, tongue in each other's mouths. I want to feel the weight of another man between my legs his hard cock pressing against mine. My hands caressing his back pulling him close. I'd like to feel his breath on my neck and in my ear as he thrusts against my back pinning me to the bed. I'd like to cum together cock to cock. Until now I've only dreamt of the possibility and jerked of to the idea and porn. I'm hoping I can find someone in my situation to be that friend. I'm 6'2" 210lbs and working out and eating clean to be 180lbs by summer. Blonde, blue and good looking average guy next door. Cut cock 6". Non-smoker, non-drinker, no drugs, very clean, discretion is a must as I love my life. Looking for a friend that has the same interests as me.
Justin
---
calgary alberta m2m
Im in Calgary looking for a long term relationship with a guy who thinks frot's some pretty good stuff! im a white guy, 6'1" got brown hair and eyes, a swimmers build and a good head on my shoulders :D
currently in uni, if u were a student thatd be cool!
if you want a really good friend you can count on and a buddy you could cuddle naked with in the same guy, hit me up!
Matt
---
Calgary man looking for LTR Frot buddy
32 year old, 6'2" . . . 210 lbs . . . looking for a frotting partner to do some hot sensual frottage.

I find Frottage very hot, specially if it's done in a sensual manner to the point of orgasm.

amir
---
Looking for long term Frot buddy in Calgary
Masculine guy here looking to find another masculine guy for safe Man2Man fun. New to all this but have been fantasizing about it for a while. Into everything that frot is. Rubbing, kissing, body contact, etc.

I am married, but serious about a regular buddy to have some man2man fun with.

J
---
Edmonton LTR
I am about 179 cm. 78 kg. slim and somewhat athletic build. Minimal body hair and no scars of any kind. (No tattoos or piercings)

I am looking for a frot buddy who is interested in the experience of a man2man encounter. He should interested in an encounter in a setting that is comfortable and conducive to creating a highly stimulating and erotic encounter. The approach will be of two men seeking to meet, enjoy each other's naked bodies, and engage in cock2cock activity that will be entirely broadening their horizons. A variety of scenarios are possible; but ultimately, through creative exercise, the two men will climax, either separately or together, and mix their semen in an act of supreme male2male bonding.

My preferred buddy should be slim, of average height, muscular, and into an active lifestyle. Smokers and drug users are requested to not contact me.

menotyounever
---
Long Term Frot Buddy near Cold Lake, Alberta
I am a Very fit 24 year old soldier who identifies as "straight" but has fantasies of a frot buddy.

Some activities I do are kyaking, swimming, hiking, camping, boxing, Muay Thai, and freestyle Martial Arts, cycling, snowboarding. Also into history and warrior culture (spartans, samurai, tribal warriors, highlanders) and like to talk about a wide variety of subjects.

Want a bro to do man activities with and some discreet, hot, sensual, masculine frot/cockrubbing/cock fighting, a true male/male relationship.

Non smoker prefered, but not a big issue if not (as long as you can keep up).

G M
---
Calgary LTR
I am currently looking for a man who I can share my life with in a Monogamous LTR.

I am a staunch supporter of FROT and would like to find my soulmate, who is also into FROT and believes that this type of man love is the best there is.

I enjoy outdoor activities, camping, hiking, running, walking, canoeing. I enjoy good companionship, and stimulating conversation. From Politics to Sex ... and everything in between. I am a 59 year old male, and currently single. I don't smoke, drink very little and do not take drugs. I enjoy photography, the arts, and travel when I can.

Am very much interested in meeting like minded people in the Calgary area or Alberta, who wish to have a great friendship and relationship.

Garth
---
curious
married guy new to this, would like to meet someone else that has not much experience either. Been looking for something like this for a long time.

uncutbiguy
---
CALGARY Devlin Frot
A professional married man in his mid-50's would like to establish an LTR relationship with a man proud of his masculinity. M2M, cockrubbing and cockfighting are activities that I dream about. Looking for a healthy, fit man who enjoys swimming, hiking, cycling. A non-smoker is preferred. Discretion is required.

James
---
Edmonton guy ISO buddy for Frot/Kissing
Looking for discrete encounters, on going Frot, touching, rubbing, kissing, sensual fun with 25 - 40 yo in Edmonton.

Luv this website. I have been into this for sometime. I just did not know "it" had a name.

I live an active healthly lifestyle. Enjoy the outdoors.

Cheers

hap cap
---
frot buddy
I am an older black male who really appreciates frottage. I live in Edmonton, very discreet, and personable. Looking for a frot buddy. If interestered please e-mail me.

Bob
---
Looking for Discrete, Fit Calgary Frot Buddy
I'm 45, fit, 6 ft. 1 in., 185# brown, brown downtown professional. I'm looking for a similar guy, preferably age 35-50, to share jogging, cycling, hiking, friendship - and great, safe M2M contact. I'm in a committed and happy long term relationship with a great lady - but also need a special buddy to share masculinity, laughter and physical contact with. If your profile and interests are similar - please send an email.

tim
---
Edmonton Bi-curious
Looking for a new friend who is also new at this, bi and married. I enjoy the outdoors, hiking, fishing etc. Would be great to find a good freind to enjoy these activities with. This could give a whole new meaning to "fly fishing".

Must be very clean and discreet.

NiceGuy
---
Calgary man looking for a friend
Calgary man looking for a friend. One who likes the out of doors, enjoying a hike in the forest ,a stream in the http://mountains.or cycling, jogging, etc, Maybe just finding a quiet place to sit and talk about ideas and dreams without concern for problem solving just exchanging mind thoughts. One who is not afraid to be close to a person and build a friendship. I am 6', 175#, brown, brown, slim and in shape. Would really like to enjoy frot together.

warriorrub
---
Calgary dude here
Yo,

I'm a 28 year old GBM in Calgary looking for a guy relatively close to my age in Calgary (18 - 35 or so).

I'm 5'8, 155lbs, blk/br, athletic swimmers build, blk dude. I'm looking for a guy who's attractive into playing around.

Please have pics to trade. Give me a shout.

blackjac
---
Senior Searching for Frot Partner
Married guy that would enjoy frotage with another married, or single guy who is 1) interested in older guys and 2) interested in exploring frotage with me. Have tried it a few times and find it the ultimate in m/m sex (and safe)! If interested please send me an e-mail; your pic gets mine. thanks

EdmtDad
---
Looking for under 30 in Edmonton Alberta
I just love this site, I'am not gay, or have ever touched another guy. I'd love to frot with someone thats good looking and clean, I'am 24 168lbs/tanned/shaven/5'9/very fit/caucasian/I have some pics if you wan't to see what I look like. Thank You for your time. my e-mail is below and I live in ne edm...

Cutie!!!
---
Looking for Fun
Finally a site dedicated to what turns me on! 43, 6' 215 lbs. 6" cut br/br (bald on top) goatee. I live in Edmonton. WOuld love to hear from anyone else in the area that might be interested in a little full body contact such as this. Married, so discretion is a must!

Music Guy
---
Frottage for life!
Well...finally, a name & group dedicated to the sex that I've loved & preferred to most everything else! (which of late is masturbation) I'm 35, slim, 7", toned swimmers build and have been told I'm quite good looking/cute...whatever.

stayonit
---
Great site
I am with Cautious dude, I am not crazy about Anal sex, and it is hard to find a partner in our community who is not into gay sex. So this site just helps to show there are a lot of us that are into the same kind of sex. I love this site and will be back to visit,

mike2327
---
Re: Great site

I'm with you man, let's make things more romantic and intimate they way they ought to be.

dude
---
CALGARY frot frat
I came on to this site a few days ago and can't get enough of reading about it! How awesome is it to be able to experience something manly and masculine with another guy!

I'm 22, blonde, blue eyes, 6"1, 170lbs. I'm looking for a guy in Calgary who is my age or older and appreciates this site too. I want to be able to go work out or play volleyball then hit the sauna and enjoy being around a naked man just to sit, talk and ...touch!

Hit me back if you're interested and you're real.

Tim
---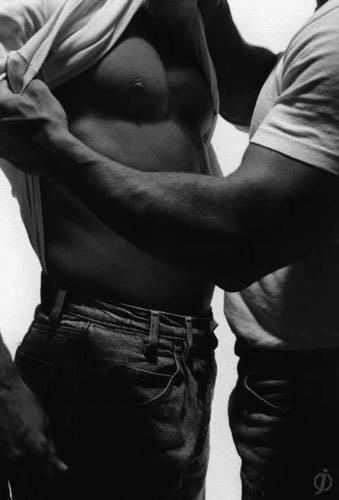 ---
POSTING PROCEDURE and POSTING GUIDELINES
Welcome to Frot Club!
Frot Club is currently being hit with a large volume of spam.
For that reason, please reply to existing posts via the poster's email address.
Please submit NEW POSTS via email to bill@man2manalliance.org
Your email should contain the following information:
Please remember, in composing your post, that our boards are for guys looking for an LTR or a long-term Frot buddy.
They're not for guys who are promiscuous or looking to hook up.
For that reason, please be mindful of language. Posts should read "looking for 'a friend,' 'a buddy,' 'a guy'." Posts which read "looking for guys, buddies, etc." will not be accepted.
Men who are partnered with women are encouraged to post provided they too limit themselves to one male partner.
In addition, please observe these guidelines:
POSTING GUIDELINES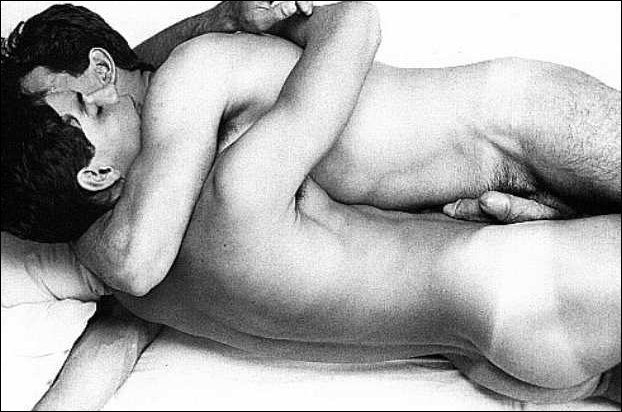 "To Love Another Man as an Equal and a Man with Total Fidelity."
Frot Club is a service of The Man2Man Alliance, an organization dedicated to promoting Fidelity and Frot among men who have sex with men.
The Men of the Alliance ask guys who want to use the club to first familiarize themselves with our ideals and goals as expressed in the articles listed on The Man2Man Alliance home page.
Again, it's very important that you familiarize yourself with the ideals and goals of The Man2Man Alliance before submitting a post.
Posts which indicate an ignorance of those ideals and goals, or that you don't support those ideals and goals, will be rejected.
Again, you must support the ideals and goals of The Man2Man Alliance in order to be posted in Frot Club.
For example:
We reject hedonism and ethical nihilism.

That means we reject any male-male sexual practice that does not directly celebrate and exalt the mutual Manhood of both Men through Combative and Aggressive Phallus-Against-Phallus.

It also means that we reject any ethical or other belief system that does not have Manhood and Manliness at its core, and that fails to identify Manhood with Virtue.

We reject the categories of sexual orientation and all labels associated with or arising from those categories, including, but not limited to, "gay," "straight," "homosexual," and "heterosexual" --

And any other labels which some creature might happen to dredge up from the disturbed and dismal depths of its UN-conscious.

We reject those labels, and we reject anyone who uses them.
After you've done some reading, understand our principles, and feel ready to post, please observe these guidelines:
Frot Club, like our other sites, is for guys who are passionate about frot and not into anal. Don't post on this board if you're into anal.
No racism. Ours is a global fraternity, and racism is not part of our warrior way.
No advocacy of drug use.
No advocacy of unsafe sex, including cum sucking and docking.
No spam, no sleaze, no tops or bottoms, and no solicitation of group or promiscuous sex.
Posts which violate these guidelines will not be accepted.
The Man2Man Alliance does not support promiscuity.
These boards are here to help men into frot connect, but only you can determine whether they'll be used responsibly.
If men into frot become as promiscuous as men into anal have been, frot will lose its innocence and joy and become yet another vector for STDs.
Don't let that happen.
Promiscuity is physically dangerous and, for most people, pyschologically debilitating.
So go for quality, not quantity.
And use Frot Club to find your Heroic Friend.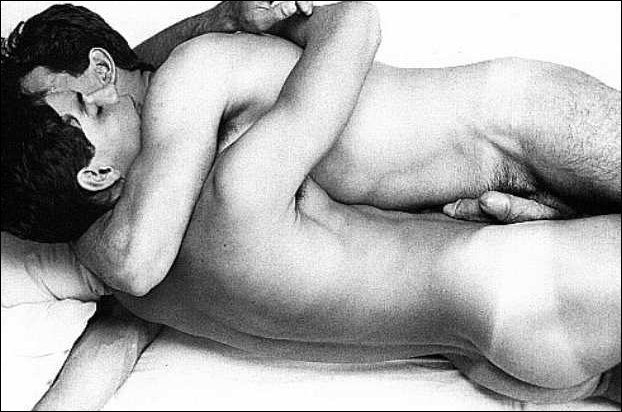 ---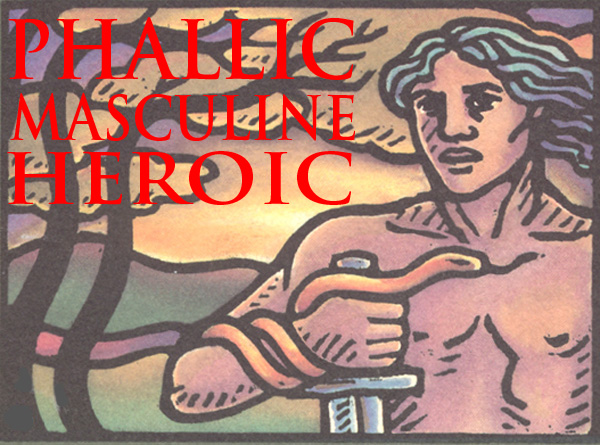 ---


AND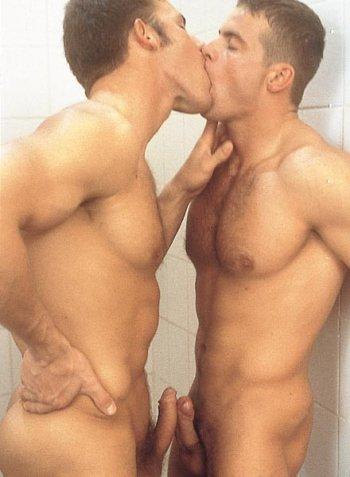 ---
Frot Club is a service of The Man2Man Alliance, an organization of men into Frot
To learn more about Frot, ck out What's Hot About Frot
Or visit our FAQs page.
---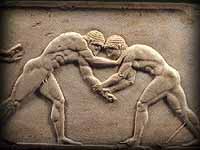 | What's Hot About Frot | Hyacinthine Love | THE FIGHT | Kevin! | Cockrub Warriors of Mars | The Avenger | Antagony | TUFF GUYZ | Musings of a BGM |
| Warriors Speak | Ask Sensei Patrick | Warrior Fiction | Frot: The Next Sexual Revolution | Sex Between Men: An Activity, Not A Condition |
| Heroes Site Guide | Toward a New Concept of M2M | What Sex Is |In Search of an Heroic Friend | Masculinity and Spirit |
| Jocks and Cocks | Gilgamesh | The Greeks | Hoplites! | The Warrior Bond | Nude Combat | Phallic, Masculine, Heroic | Reading |
| Heroic Homosex Home | Cockrub Warriors Home | Heroes Home | Story of Bill and Brett Home | Frot Club Home |
| Definitions | FAQs | Join Us | Contact Us | Tell Your Story |


© All material on this site Copyright 2001 - 2018 by Bill Weintraub. All rights reserved.