---
Philippines -- Naga City Region in Camarines Sur -- Looking for real frot partner
53 year old single guy here no wife no children. I discovered frot many years ago but cant find a real partner into frot. They like oral or anal which leads to parting our ways. Hope I can find the right partner for me here.
Dindo
---
Looking for a good friend in Guangdong, China
Hi guys,
You can call me Troi. I am a Chinese based in Zhuhai, Guangdong. I am 27, 167cm, 58kg, and I don't have a big dick which I feel not so confident on. I am not good at social and I am always alone. I want to find a friendship and brotherhood like the feeling of pure schoolmates we once had when we were young.
If you are interested in me or close to me, please feel free to message me. Looking forward to hearing from you~
Troi
---
MUMBAI, INDIA-FROT
Hi,
I am Tarun, 25 years old, bicurious male, fit athletic body, looking for a partner to frot. I love frot, mutual massage, cockfight, cockrub. Still no experience though. Not into anal. If interested ping me.
Cockconnection
---
Frot / Cock Fight In Chennai, India
Hi, I'm a 21 year old bi curious male from Chennai. I'm looking for some one to have a cock fight with. I love frotting and want to meet someone who's as into it as I am.
Vishal
---
Kuala Lumpur, Malaysia. Seeking a long term frot buddy.
I am 48 year old of Sri Lankan origin medium build 5'6" tall and weigh 65kg, never married and stable. My hobbies are a few like history, plants, cooking, nature etc. Seeking a guy of any creed or colour. I do prefer a mature stable guy from the age group late thirties to seventies, non-married/widower/divorced/non-commited... chubby/stocky/heavy/muscled guy. A guy with any disabilities is also welcome.
Am looking forward to having a long lasting, caring and understanding frot partner.
Love to hear from any nice man.
Nicholas
---
Looking for a regular frot buddy in Malaysia
Hi,
I'm 29, Chinese, uncut at 180cm height and weigh 85kg. I'm looking for a regular frot buddy and I'm never into anal. I'm a clean person and disease free. Body type and size matters not to me as long as we can enjoy rubbing cocks with each other.
Looking forward to hearing from you!
Wilson
---
ISTANBUL looking for good frot friend
living in istanbul. turkey. I want to try a good frot friendship with somebody who likes this safety sexy exercice.......maybe in greece athene, in london, or in frankfurt......

bodytoucher
---
MANILA COCKRUB
MANILA stud wants a hot man2man frotbud 35 yo up ..lets rub our cocks dude!
Alex
---
INDIA MUMBAI, 26, bi-curious, athletic, looking for Frot LTR
I am Jerrin, 26 years old, bi-curious, fit masculine athletic body, 5'7", 60 Kg, 6" uncut, looking for a frot lover/partner preferably of similar build for LTR. This would be my first frot experience. I am into full body contact, massage, phallic mating, cockfight, cockrub. Anal is strict no no. Unfortunately cannot host.
According to me frot sex is most intimate relationship that two individuals can share.
Contact me:
Phallicbuddy
---
Manila Frot Bud
Hi jv here 30, from manila, ph. I've been looking for a Frot buddy. I'm slim built, average looks and hot for frottage.
jv
---
Looking for a guy who enjoy frottage in Seoul, South Korea!
Looking for a guy who enjoy frottage in Seoul, South Korea!
35 years old with 16cm thick cock.
Much enjoying frottage and cock fight.
Rubbing and grinding crotchs feel so good.
neofax80
---
Melaka, Malaysia I'm looking for frot lover
Hi, I'm 33 years old. I'm still single and I'm looking forward to get to know a frot buddy who loves to be in a LTR relationship. Any straight acting, manly, and mature men are welcome. For any particular details, please direct it to my email. I hope to keep in touch with those who are interested.

Mohd Fauzi Abdul Rahman
---
Izmir, Istanbul, Turkey. Cock to Cock
I want to meet a man who is there for a cock to cock meeting, manly, masculine, defying. I want to do a great combat together, first in dress then totally naked, and I want us to attack on each other with our cocks and muscles. Let us elevate masculinity, the aesthetics of two man's alliance. Let us bring our powers together on our cocks and form an energy climax, screaming and shouting, savouring the moment. Let's milk each other.

Dag Han
---
Frot Buddy in the Philippines
Wazzup warriors? I've been lookin for a frot and gym buddy as well.. Im 30 from Quezon City Philippines.. Lookin forward to hearing from you guys..

Frot Man
---
China cock to cock wrestling brother
I'm in China, 27yr, 175cm and 70kg. I met a penfriend in the club a year ago, but out of touch with him now. Friendship or brotherhood is very important to me, so now I'm looking for a brother (not a boyfriend), we can share our views about cock-to-cock wrestling, and to be the one you want to wrestle with, never do anal and oral, just 2 brothers get hard-ons and chest to chest, nips to nips, muscle to muscle, finally moan and wrestle to cum together. Love cyber too, and I also collect cock2cock wrestling stories and artworks.

Kensho
---
Indonesia -- JAKARTA looking for that special someone
Hi, i am 27 years old, need frot m2m Indonesia.

I live at Jakarta. I dont like anal.

I want frot sex only with special someone forever. Fight together, kiss, and cock fight. If u r interested plz send me email. Thx.

Adji
---
Philippines -- MANILA Frot buddy
Hi, i am 21 yrs. old, 5'11 ft. Average build, good looking guy from Manila. Frot buddy.

Ibey Seyn
---
Brunei frot buddy
Enjoy frottage immensely. Looking to find an equally enthusiastic, well-endowed and sporting buddy from Kuala Belait, Brunei or anywhere within Brunei for regular sessions. I am 30, 5'7" tall, weighing about 150lbs, very straight acting and gym fit. Write me if interested! You won't regret it! Thanks.

James
---
Turkey first time
My age is 28 from Turkey. I am looking for frottage and man liking frottage and somewhat athletic maybe better. He can be black or white or caucasian it does not matter if he is handsome. In general I prefer a man at the age between 18-30. my profile is 185 cm height, 80 kgs, dark, average body type, and i think i am handsome. I have never done before with man and i am curious about it. I am waiting e-mail from a man having preferences similar to me.

kamuran tansel
---
Hong Kong brother bonding
I am a Chinese guy in my 20s in Hong Kong looking for a sincere brother, someone who has no purposes but only to make a friend having the potential to develop as close as a brother. The basic requirement is that you have to be healthy (disease-free) and hold the same view as that proposed in man2manalliance. You should also be straight-acting, physically fit, and can let things develop naturally. I think there is no point to frot if there is no brother bonding between two. Hopefully, we can help each other grow into a warrior.

Don't be shy to drop me a message. It's chance that we can know more about each other. I promise I will respond whether I like you or not.

Joe
---
MANILA looking for a frot friend
Hello,

I am a frot enthusiast from the Philippines. I am looking for a frot buddy. I am 32 years old and I live in Manila. Please contact me.

jay
---
Kuala Lumpur, Malaysia I'm looking for frot lover
Hi, I'm 25 years old. I'm still single and I'm looking forward to get to know a frot buddy who loves to be in a LTR relationship. Any straight acting, manly, and matured men are welcome. Extra bonus remarks for those who serve in the navy or any uniform units. For any particular details, please directed it to my email. I hope to keep in touch with those who are interested.

Adam Ahmad
---
INDIA DEHRADUN searching for a frot sex lover
hi im 24,m from india (dehradun),i search for a frot sex lover of mine age between 20-29 in my city.

raj
---
Azerbaijan, Baku. I am looking for a guy here
I want to practice frot with somebody in Baku.

I am 26. Height is 174 cm, weight is 65 kg.

Shamil
---
FIJI frot buddy
have been searching for a frot buddy in fiji.......only way to relieve it is the bathroom floor....please reply .....26 years old and heavy build

john
---
looking for frott buddy above 35 in manila
looking for frott buddy above 35 , must be muscular, gymfit at least 5'8"

onyx pails
---
Looking for frottage and erotic wrestling buddy in Singapore
I am a 39 yr old male 5'7" 154 lbs looking to meet and have fun with another masculine guy that enjoys erotic wrestling and most of all hot grinding, frottage.

It would be perfect for me to find someone close to my physical size. I would enjoy hearing from all interested out there.

alan
---
SINGAPORE Seeking a committed mate
Hi,

I am currently living in Singapore, Chinese, 28 yrs old. Lean fit, looking for a committed partner to share my life with. Preferrably someone around my age or younger.

Please email me with an introduction.

Thank you.

Zu Raffo
---
Frot Buddy in KL, MALAYSIA
If you're a man who is comfortable with your own sexuality, and keen to explore frot and all that it has to offer, get in touch.

I'm a 30yr bisexual guy, liberal minded, enjoy intellectual conversation, into fitness and health, art and design.

171cm, 65kg, smooth, clean. Prefer non-femm, regular down to earth guys.

Bicentaur
---
OKINAWA frot buddy
I'm an American guy living in Okinawa Japan
I'd love to settle down and rub myself to sleep with a frot buddy every night. I am 47 hairy masculine Italian American man..must say I'm handsome with a nice smile, so they tell me :)

corosub
---
Looking for Long term frot buddy in manila
looking for a long term frot buddy in manila.. im in mid-20's.. i love cock fights! im living and working in makati....

thanks much!

hari man
---
CHINA wanting a friend in Beijing
Im Chinese living in Bj, and looking for a friend under 30

mac
---
India Calcutta Cock2cock duel 22 yr old male
HI!!

I am a 22 yr old guy from Asia - India - Calcutta.

Looking for a guy of the same age group for a hard cock 2 cock duel.

cock2cock fight
---
MALAYSIA 21st birthday coming up, seeking frot wrestling soulmate
5' 7 height, slim, smooth, seeking frot/ nude wrestling/ cockfighting partner and soulmate. looking for someone i can connect with at every level, and interested in a making a long term relationship our shared treasure.

wrestle
---
frot wrestling in Tokyo
I would like to find a frot wrestling / frottage mate here. I am mid 40's, hairy chest, 173cm,93-95kg stocky bear. It would be nice to enjoy frottage with the same type.

wrestling bear
---
Re: frot wrestling in Tokyo

Come to Saigon, waiting for you.
Former pro wrestler and judoka, I am 50, 1m76, 90 kg, stocky, smooth, looking for long cessions of erotic and sweaty wrestling. Dare you?
Ben

Pecstocky
---
sleep tight warm cuddle frot
This is why i love men, discovering the passionate gentle person behind all those layers of strength. I have never tried intercourse because this is what i'm looking for is a bestfriend to love. I'm 25 from Quezon City Philippines, average build. Looking for a guy of the same age, a bit younger or a bit older is cool too.

XXXOXoxxxXoOOOX

roc_phoenix
---
frot wrestling in singapore
looking for buddy into frot wrestling often

scramble
---
Hi from Syria
ALEPPO
SYRIA

Hi

I have always thought about somethinh, didn't know it was possible until I found this site.

I do not have any previous male to male relation of any kind, but I'm willing to have a frot friend to do only things mentioned above.

I am married, in my late fifties, an engineer. Looking for a sane, healthy, highly-educated, married man preferably around my age. Discretion and safety are very important to me.

kareem
---
MAURITIUS Reached home shore at last!
Hello, guy of 26 y/o athletic fit guy, brown skin 5'11" tropical boy (a sweet athletic dude's chest for hard muscle boy pecs) from Mauritius, an Island state in the Indian Ocean I'm so far away from the club (this make me feel home sick for my frot bro community). I at last found to where I belong, and i can say that this site and community still fragrance innocence and real male sex just don't fall like most men into promiscuity and lost sight of the meaning of love; Frot= respect, equality, masculinity. I'm so glad i found this site,i must avow that when i discovered it i got the feeling of reaching home and my folks. Now that I'm at last on the shore of this nice land, would like to meet my fighter.

The frot minded athletic lean tall,the street fit type guy,str8 guy has always been the kind of guy i'm looking for and never met till now a good Frot-minded guy the hard muscle pecs/athletic/ martial art Frot bro with sense of humor, attentionate, caring and who seeks an LTR relationship.

Well guyz if i'm the type you maybe looking for as i describe at first drop me a line. We could take it from there and exchange photos and learn to know each other.

Frot_Bro mXangelos:)

P.S (Alexander &Hephaestion, Achille &Patrocle, David &Jonathan) their love inspired me so much and waiting for (mXangelos & ..............?!) :)))

mXangelos
---
looking for frot buddy in delhi
I had been frotted 10 years back - it has been my best sexual experience ever. Would like to do it again, looking for partner pref in delhi or nearby.

Kamal
---
NEPAL frot lover
Hi
A frot loving man from Nepal. Anyone interested can contact by replying in the email.

Arun
Kathmandu, Nepal

arun
---
anyone from kerala
i m Raj, 23, living in kerala, India. i like rubbing cock to cock and fighting till coming. If u like contact me

raj823
---
Cockfight buddy in Singapore
Looking for a cockfight buddy SG. Pls email me.
Thanx..32yo 176 98. Interested in some fun wrestling too.

cf073
---
TOKYO,JAPAN buddy
Hi!
I like frottage and cock to cock sex very much.
My profile is 176cm 90kg 44years old.
Let`s enjoy frottage!

tinnpo awase ero oyazji
---
MANILA Frot bud
im 19, 5'7 inc., 150 lbs

Jesse
---
San juan, Manila
hi! anyone interested to have frot with me. I'm 21 years old. i'm a 4th year Psychology college student. i am still a virgin because i do not believe in being promiscuous. i have many gay friends who have sex with many different men in a http://month.They ask me to come with them sometimes but never once did i join. I haven'r tried frottage but im willling to learn this great sex act. Hope to hear from you. Thanks

mao
---
need a frot buddy
Hey,

I am 29 guy in Mumbai. have atheletic body, clean shaven I need a FROT buddy who is not a sissy and is very straight acting!!
I need a man who love men and loves FROT.

rajeev
---
Re: need a frot buddy

hi, i am in chennai,39 and married.
but frot had been in my dreams eversince my teens.
would like to get in touch.

uttam

satyam
---
Cock fight in s'pore or Bangkok or M'sai
I hv always tot tat I m alone into this. Love to hv a guy or gay fren rubbing cocks and body togather. If u like to do some wrestling, in jeans, leather , boots, sneakers or boots, I am also ok. Hope to have a bud into this. Serious and ready to meet up.

31yo, 5'9", 71kg

newbis
---
manila / philippine wrestling bud
looking for a wrestling bud

let's get it on Filipino wrestlers!

tisoywrestler
---
Re: manila / philippine wrestling bud

gusto mo ba talag hanap k nang place handand hanada ang bayag ko,..

hot dude
---
Need a young warrior to frot
Seekng young 18-22 Chinese for frot in Singapore

tommy
---
looking for a frot buddy
Phillippines

Davao

hi guys, i'm 27, looking for a buddy, pal, friend, best friend; clean, healthy and great sex; cool and great intimacy; a beautiful mind and body; someone who is sensitive and sound, not effeminate; a dude; hygienic and takes care of himself, i.e. nails, etc., may or not be a greek god [but prefers one,:-)], can get cozy or crazy

i'm 5'4.5", cute, handsome, (women turn their heads when they see me but i'd really appreciate it if men did, sorry for bragging...), with black hair, deep brown eyes, clean, not into smoking as well as drinking or drugs, not into anal thing, not into effeminate stuff, but i can get mushy but not that womanly, :-), just intimacy bet. buddies....

you can ask me more about a lot of these things at e-mail:

griffin
---
MARRIED ATHLETIC MALAYSIAN MALE,LOOKING FOR FRIENDS
I am happily married but I do too enjoy a man to man bonding. NOT SEX, NOT ANAL and NOT ORAL. Have been tricked into anal once and hated it from then.

If you are in Malaysia, athletic, pleasant looking, married preferably or monogamous and comfortable about being close to another man, write me. Discreet and passionate are the key words.

I have never felt as good until I find this website! Imagine that I have always thought that my attraction to man is because I am gay. I am not, I am just a male looking for a close male bonding and exploring each other.

Roger
---
MUMBAI Frot lover
Hi ! I am looking for a frot lover boy friend in Mumbai. I am a soft and shy boy in early thirties. I would love to meet a similar boy from mumbai who loves rubbing cocks on each other. I am not interested in anal sex. If you are my type, let us meet. Pl. mail me. I would love to frot with someone with smooth skin and without moustaches/beard.

lot of love

rakesh
---
filipino man had been cheated wants true and honest frot buddy..
im gabe from quezon province philippines... im 25y.o.chinese -spanish miztizo..5'11hgt. 75kg...smooth skin but hairy on the parts not including chest..im into long term not into hotty stuff horny thing..
i love cooking.. and planting.. arts specailly...music , movies.. amd going to gym.. i also like games on different mode.. love be4aches and sand...i do land scaping , part time modelling, networking.. and some other jobs if it would fit in.. im workaholic..
sweet . . . and loyal.. but mostlly romantic..
im hunk at the out side..
not into girly type kind of thing..
i act and live as a man..
dress as a man.. but also loves man.. .. so if you think we could get along mail me..
seriously not for fun..pls...not for fun..

gabe27
---
Fidelity in Gay Relationship: Surviving the Ages
hey guys, i would love to learn how you handle fidelity amidst the sexual revolution going on. how is it to trust someone to be loyal to you.

yoghurt78a
---
hi maharashtraian
Hallo. friends,

i am 35 years in search of u

sanju
---
MUMBAI- FROT EXPERIENCE - LOOKING FOR MANLY FROT BUDDY..!!
I am 29 yo guy in Mumbai. I am 5-11", atheletic body, clean shaven and very cute!!! I need a FROT buddy who is not a sissy and is very straight acting!!
I'm a good looking straight acting guy and I want a str8 acting good looking man for Frot.
I need a man who love men and loves FROT.
Manly and not girlish!
i dont like girlish guys...and you should be fit and trim...no pot bellies either..!!
A gym fit guy would get my attention.

Rahul
---
Re: MUMBAI- FROT EXPERIENCE

lets frot dude, im alex31 manila, straight acting very masculine guy and loves to frot. contact me dude

tamod
---
Looking for a Philippine Warrior!
Contact me! Let's prove how courageous our forefathers were! Cockfight and naked wrestling! I live in Cagayan de Oro waiting for your response!

maxxer
---
Re: Looking for a Philippine Warrior!

hi bro!

I am glad to know that I have a fellow frot man in the phils. I have a partner of 1 and a half year and we are into frot. We have sex but we don't act gay at all.

It would be nice to communicate with a Warrior such as you are.

Hope to see and know more warriors like us!

pygmalion

---

Re: Looking for a Philippine Warrior!

I guess there are a lot more in our counrty. I've been researching about our pre-spanish culture and pre-islamic culture. Our ancestors we're more likely into ritualistic frot. And hey, even to this present time, most members of the Badjao tribe is in to it... a ritual in becoming a true man!

Satanas
---
Anyone from GUAM?
Bimarried man here looking for a frot buddy...my male soul mate.....someone who I can share myself with as an equal. Drop me a line soon.

manguam
---
Dick to Dick sex or dick fight )--( in Taiwan.
Hi ! I am 32, caucasian, 178, 66kg, slim, fit smooth but not muscley looking for a similar guy 18 - 30 for dick to dick rubbing or dick fight. Mine is 19cm. I also like safe wrestling with no injury including long dick fight at the end. Safe and sane. Please contact me if you are interested

gwmintaipei
---
Re: Dick to Dick sex or dick fight )--( in Taiwan.

Hi I am Ivan.
liveing in Taipei County.
179cm/67kg/27yo/7 inches cock(17.5/4.5cm)Taiwanese/Asia
Good looking
good skin and pretty nose....
(I swear...)

If Yoe are still in Taiwan and you are interested.
Mail me,please.

I wish we can make a date.

Ivan
---
looking for frot buddy in manila
filipino, mid-30's, smooth, looking for masculine intimacy with a hairy buddy around 30 yrs and above to develop a relationship where we could meet on a regular basis. Into M2M, CockRub, CocktoCock, with lots of body contact, kissing, oral, some JO. No anal whatsoever.

buddy
---
Re: looking for frot buddy in manila

Sure am glad I found this website. Tired of cruisin'. Hope to find a frot buddy out there ...

surferdude
---
lovem2m
i want smart and bold for heroichomosex. contact at id amit28tak. i m 19.

amit
---
Re: lovem2m

hi amit,
i saw your message. I am interested in heroic homosex. My age is 20 . Studying Engg. Staying in Bangalore.

I will wait for ur reply.
Bye

nitish
---
looking 4 a FROT friend in india (bangalore)
hi guys, i'm looking for a frot friend .please let me know if you are interested. i'm 22 year old. 1I1 love sex, have fun , making others happy.
i'm strongly desired in a frot friend .

nitish
---
Re: looking 4 a FROT friend in india (bangalore)

hi amit,
I received ur mail and I' m very happy.
In my view frot is not only a sex between two men but also an emotional attachment between the two men.
I want to share my feelings with you.
Let me know more about you and ur true feelings about frot.
I will wait for ur reply.

nitish
---
Indian experience
guys,

I want to meet a person who enjoys frotting. I am in mUmbai.

alok
---
Stocky Man looking for similar for wrestling, frottage, pec slams
GAM, young 40+, 1m76, 90Kg, stocky built, smooth chest, strong arms, muscular hairy legs, into frottage, cockfights, nippple plays looking for same stature for erotic wrestling, lots of rubs etc...
I travel a bit.

Ben
---
Cockfight in Bombay
Any Guy from bombay looking a plain cockfight ....and competitions between dicks !!!

cockfight
---
Re: Cockfight in Bombay

Hi!!! This is a straight cock 2 cock fighter. I am 22 yrs old. And looking for a same age guy with.. similiar.. physique to have a cock duel.. I am from Calcutta...
If anyone interested they may send me a mail or an IM cock2cock.fight

cock2cock.fight
---
rub two hard dicks until cumming together
Im from Malaysia ... love frottage sex and rubbing two hard dicks together until both cannot hold and cum at same time ...

zal
---
Re: rub two hard dicks until cumming together

I just found out what Frot is all about, yeah, I've been doing it loads! Didnt know it even has a name!

Looking for someone into it in BRUNEI! Yes, in quiet little Brunei!

BnDude
---
oil wrestling
like to meet guys in Japan for oil wrestling, dig cock to cock, chest to chest meetings until cum

jake
---
POSTING PROCEDURE and POSTING GUIDELINES
Welcome to Frot Club!
Frot Club is currently being hit with a large volume of spam.
For that reason, please reply to existing posts via the poster's email address.
Please submit NEW POSTS via email to bill@man2manalliance.org
Your email should contain the following information:
Please remember, in composing your post, that our boards are for guys looking for an LTR or a long-term Frot buddy.
They're not for guys who are promiscuous or looking to hook up.
For that reason, please be mindful of language. Posts should read "looking for 'a friend,' 'a buddy,' 'a guy'." Posts which read "looking for guys, buddies, etc." will not be accepted.
Men who are partnered with women are encouraged to post provided they too limit themselves to one male partner.
In addition, please observe these guidelines:
POSTING GUIDELINES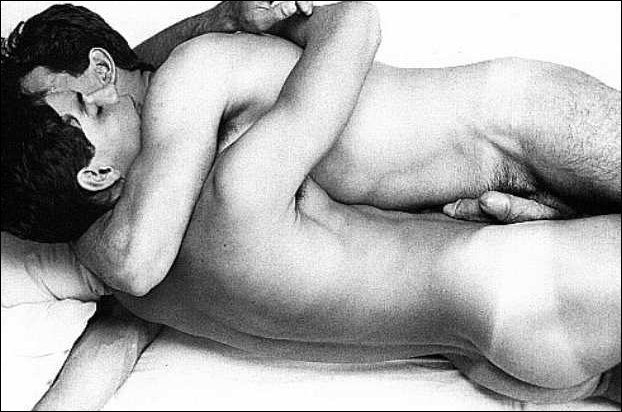 "To Love Another Man as an Equal and a Man with Total Fidelity."
Frot Club is a service of The Man2Man Alliance, an organization dedicated to promoting Fidelity and Frot among men who have sex with men.
The Men of the Alliance ask guys who want to use the club to first familiarize themselves with our ideals and goals as expressed in the articles listed on The Man2Man Alliance home page.
Again, it's very important that you familiarize yourself with the ideals and goals of The Man2Man Alliance before submitting a post.
Posts which indicate an ignorance of those ideals and goals, or that you don't support those ideals and goals, will be rejected.
Again, you must support the ideals and goals of The Man2Man Alliance in order to be posted in Frot Club.
For example:
We reject hedonism and ethical nihilism.

That means we reject any male-male sexual practice that does not directly celebrate and exalt the mutual Manhood of both Men through Combative and Aggressive Phallus-Against-Phallus.

It also means that we reject any ethical or other belief system that does not have Manhood and Manliness at its core, and that fails to identify Manhood with Virtue.

We reject the categories of sexual orientation and all labels associated with or arising from those categories, including, but not limited to, "gay," "straight," "homosexual," and "heterosexual" --

And any other labels which some creature might happen to dredge up from the disturbed and dismal depths of its UN-conscious.

We reject those labels, and we reject anyone who uses them.
After you've done some reading, understand our principles, and feel ready to post, please observe these guidelines:
Frot Club, like our other sites, is for guys who are passionate about frot and not into anal. Don't post on this board if you're into anal.
No racism. Ours is a global fraternity, and racism is not part of our warrior way.
No advocacy of drug use.
No advocacy of unsafe sex, including cum sucking and docking.
No spam, no sleaze, no tops or bottoms, and no solicitation of group or promiscuous sex.
Posts which violate these guidelines will not be accepted.
The Man2Man Alliance does not support promiscuity.
These boards are here to help men into frot connect, but only you can determine whether they'll be used responsibly.
If men into frot become as promiscuous as men into anal have been, frot will lose its innocence and joy and become yet another vector for STDs.
Don't let that happen.
Promiscuity is physically dangerous and, for most people, pyschologically debilitating.
So go for quality, not quantity.
And use Frot Club to find your Heroic Friend.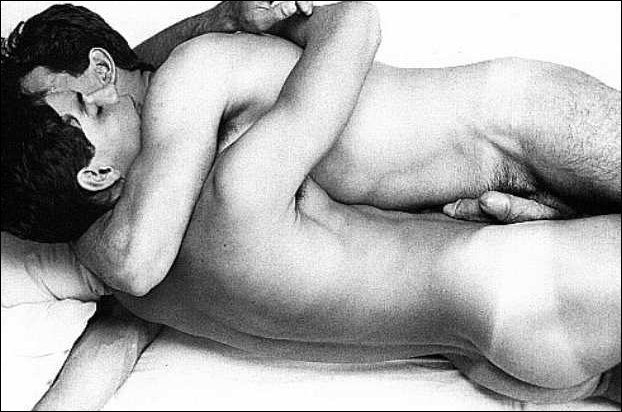 ---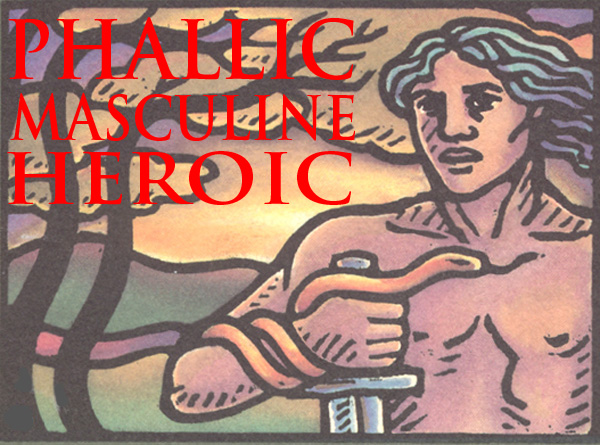 ---


AND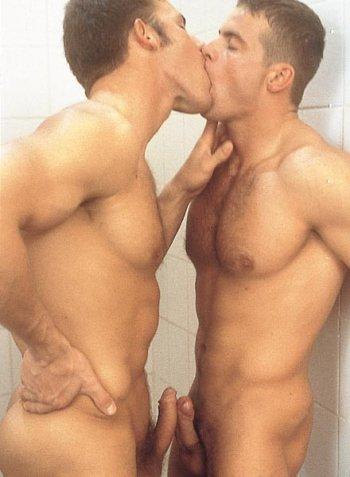 ---
Frot Club is a service of The Man2Man Alliance, an organization of men into Frot
To learn more about Frot, ck out What's Hot About Frot
Or visit our FAQs page.
---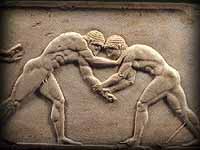 | What's Hot About Frot | Hyacinthine Love | THE FIGHT | Kevin! | Cockrub Warriors of Mars | The Avenger | Antagony | TUFF GUYZ | Musings of a BGM |
| Warriors Speak | Ask Sensei Patrick | Warrior Fiction | Frot: The Next Sexual Revolution | Sex Between Men: An Activity, Not A Condition |
| Heroes Site Guide | Toward a New Concept of M2M | What Sex Is |In Search of an Heroic Friend | Masculinity and Spirit |
| Jocks and Cocks | Gilgamesh | The Greeks | Hoplites! | The Warrior Bond | Nude Combat | Phallic, Masculine, Heroic | Reading |
| Heroic Homosex Home | Cockrub Warriors Home | Heroes Home | Story of Bill and Brett Home | Frot Club Home |
| Definitions | FAQs | Join Us | Contact Us | Tell Your Story |


© All material on this site Copyright 2001 - 2018 by Bill Weintraub. All rights reserved.