---
Frot Guy Rapallo (Italia)
43 anni, 1.80 x 82 Kg, maschile, mediterraneo, cerca amico per corpo a corpo appassionanti e vibranti full body contact non penetrativi.
Mando foto in privato.
43 years old, 1.80 x 82 Kg, masculine, mediterranean, looking for passionate man2man partner, love vibrating full not penetrating body contacts.
Send pictures privately.
Woody1974
---
Italy / Torino / cockfighting / frottage
Looking for cockfighting and frottage in Italy /Torino.....Ragazzi vado pazzo per cockfighting e frottage....41/ atletico, 180x70x20
mirico stekki
---
ESPANA.GRANADA, chico busca luchador y frot
Hola! Soy un chico de 37 anos que busca un buen amigo, para amistad sana y fuerte, y poder practicar lucha y frottage como dos buenos amigos, de hombre a hombre.
Javier
---
AMSTERDAM / Amstelveen wrestling and frottage
Muscular bald headed man living nearby Amsterdam is looking for a long term friendship with a pal who is into body contact, wrestling and frottage sessions.
Paul
---
MADRID Best Buddy
I am 35 years old, single, faithful, loyal and honest, 184 cm tall, 96 kg weight, bald-headed and hairy. I currently live in Madrid.
I am looking for my best buddy, of my age plus or minus 5 years, masculine, faithful and honest guy, to share hobbies, weekend activities, to travel and to have an intimate relationship (I am into hugging, massages, sleep together, underwear frot, frot, shower frot, but never anal or oral sex).
The kind of guy I am looking for is someone who finds trust and respect very important elements in our relationship.
I'm NOT interested in someone who's looking only for sex. I want a long and faithful relationship.
Spanish version:
Soy un chico de 35 anos, soltero, fiel, leal y honesto, mido 184 cm y peso 96 kg, calvo y velludo. Actualmente vivo en Madrid.
Estoy buscando a mi mejor amigo, de mi edad mas o menos 5 anos, masculino, leal, honesto, para compartir aficiones, actividades de fin de semana, viajar y tener una relacion intima (me gusta abrazar, dar masajes, dormir juntos, roces en ropa interior o desnudos, compartir ducha, pero no el sexo anal ni oral).
Busco a un hombre que valore por encima de todo el respeto y la confianza en nuestra relacion.
No estoy interesado en nadie que solo busque sexo. Quiero una relacion larga y fiel.
Alberto
---
DUBLIN, Brazilian, 30 yo, looking for a frot LTR
Brazilian guy in Dublin 30 years old, 5'8 131lbs white guy green eyes slim and a little hairy body.
I'm looking for someone over 30 years old for a relationship based on frot practice. I have a good experience here with an Irish guy also in Brazil a few times, and now I want to live that with a nice partner, only one to one.
Hope to find a guy for it and other activities outdoor actually frot is the secondary thing.
Marcelo Filip
---
Frottage Paris
Salut dans l'esprit de ce site cherche mec bien dote pour frottage. 40 ans 1,85m 80 kg bien monte circoncis. Sain de corps et d'esprit.
Lorenzo
---
Switzerland/France masculine straight-identified man looking for equal
Hello,

Masculine straight-identified man here looking for equal. Not into gay environment and lifestyle, nor into penetrative sex with men. In search of a very, very discrete, mature, masculine, educated frot buddy. If you lead a straight lifestyle and simply do not feel comfortable in a gay or feminine environment, you are very welcome. If other people call you boring, conservative or too serious, then you are perfect! :O)

I am based in Geneva, Switzerland, and willing to travel.

je parle passablement francais.

Ysdrtp Dfdfrtr
---
Frot in Belgium
I am Latin guy, 40, 178cm and 71 kg. I enjoy frot very much and would like to meet a guy in Belgium who is into the same. Age 25-50 and very clean. Thank you.

latinlooking
---
Almano Serbia
Hi everybody! I'm from Serbia and i'm searching for friend, and maybe something more. My english is not so good but i hope you can understand me. Yo hablo un poco de espanol / und ich schpreche um wenig deutsch (and i want to develop my language skills)... anyway it will be plessure for me to speak with someone (and to be friend, of course) who doesn't like anal and who wants an LTR, becouse I feel so different from any 'gay' that I know, and can't find here my love. I have 23 years and I'm searching for someone similar age. Please, don't hesitate to reply.

Almano
---
Fighting together for a better world (Germany, Switzerland, Spain)
When I meet another warrior, my first idea is not to fight against him, but to fight together with him:
There are so many bad powers in this world to fight against; is it really possible that I read all the posts without finding anyone with similar ideas of changing the real world together?
That is for me the most important point: not to live in an illusion, but to live a sexuality which is reflecting our real lives.
Face to face, heart to heart, cock to cock; united for a better world!
Personally my emphasis is on animal rights, but anyway, I'm participating in many movements against domination.
Actually I'm living in Braunschweig, but traveling a lot (over the year): Berlin, Zurich, Barcelona, Malaga.
Andro Heim
---
FRANCE.LYON
57 ans, 1m70, 67kg, en forme (natation, etc), avec de la matiere entre les oreilles(!) mais sachant aussi ne pas se prendre trop au serieux quand il le faut, cherche copain, ami/amant ou compagnon si affinites. Sensuel, tactile et amateur de frottage uniquement.

osc2ab

57, 5ft7, 148 pounds, in shape (swimming, etc), with some solid stuff between his ears(!) but who also knows not to take himself too seriously when necessary, looking for buddy, friend/lover or partner if right chemistry. Sensual, tactile and only into frottage.

osc2ab
---
Looking for LTR or Frot buddy in Italy and NYC, into grecoroman and freestyle wrestling
I live in NYC (manhattan area) from october to january.
In Italy from february to august.
Looking for an LTR or a long-term Frot buddy.

Musc. 5.11 174lbs 46ch 33w.
Into grecoroman and freestyle wrestling.

Gianni
---
amigo en Madrid
Me gustaria encontrar un companero en Madrid cock2cock y frottage, Mido 1.74, cuerpo atletico, 17cm

mi mail es

babyflow_08@hotmail.com
---
New to this -- Italy, Milan
G'day mate!

48yr old very shy hairy Aussie living in central Milan, looking for someone to help me out and enjoy the art of frotting. Not into anything rough and NOT into anal. I cannot accommodate, so would be looking for a frott buddy who would be between 18-45, easy going and very understanding.

catch ya mate
---
FROTTAGE MILANO
CIAO! Ragazzo ventenne 1.79x70 cerca uomo tonico o muscoloso per lunghi e nudi frottage fino in fondo. voglio sentirmi addosso la vostra mascolinita, la vostra forza, diventare un unico corpo.. ;)

lover 90
---
GERMANY Cockfights
Hello,

I'm from Germany, 178 cm, 80 kg, 50 years old. Looking for frottage, cockfight and sexfight partner.

Please contact me.

Greetings,

Edu
---
BERLIN: Irish guy living in Berlin looking for Frot and LTR
Hi, Irish guy living in Berlin, Germany, would love to meet a guy for frot/cockrub intimacy, and would love an LTR with a guy with these interests. I'm a friendly and open, no-nonsense normal guy, 37 years old and 5'10. Email me if you think you might be interested.

Justin
---
ITALY torino frottage
45 anni 1,86 circa 100 kg cerca orso coetaneo per wrestling, erotic wrestlin, frottage

wrhope
---
milan italy bear frotter
Hi I am a bear 33 y.o 180 x 110 kg from Milan I love frottage. Only frottage to exaustion. Frottage is sex for me. I'm looking for Frottage Buddy for fight cock 2 cock I have a not so big cock, but always ready for long sessions.

Marco
---
Azerbaijan, Baku. I am looking for a guy here
I want to practice frot with somebody in Baku.

I am 26. Height is 174 cm, weight is 65 kg.

Shamil
---
cerco frottage a Roma
Cerco, in Roma e dintorni, appassionati di frottage per lunghi e intensi incontri di frottage ... Io sono Max, 45 anni, appassionato anche di lotta ed erotic wrestling ...

Max
---
Netherlands Amsterdam frot buddy
I am looking for a buddy around the age of 23-35, near Amsterdam area.

I am interested in frot, wrestle ...general cock2cock games.

My stats are 1.75, 66K, a normal, meditteranean white guy.

Hope to hearing from you soon.

Regards,

Nikolas
---
SPAIN cockfighting
I have found your webpage FROTTAGE FROT CLUB and I love that. I live in Spain, Europe. I am 40 years old, hung, I have a muscular fit body and I have a lot time looking for a friend similar me in my town who he loves the cockfight. But it is so dificult: all people want to fuck and I dont like nothing about asses.

I would like to be a new member because I hope that this page help me for that and to know news friends around the world and to interchange experiences.

I like to chat and cam in yahoo messenger about cockfight too with friends of all the world, we challenge about hardness and size, and the loser have to cum first. It is very hot for me.

See you soon:

Hung Crocuta
---
BELGIUM- Bruxelles:I am single and Looking for long term relationship/frottage with a very masculine guy/muscled guy/strong guy
Hello

I am an African young person, student living in Brussels of 27 years, I measure (for tall) 1m75 and my weight is 73kg (sorry for not to know the equivalent in english), I have short hair and beard and i am very discreet and calm guy.

I am looking for long term relationship or a frot partner, i am attracted by strong (like the rugbymen), muscled, athletic or very masculine guys who are also cute or have a charm. This is for physical appearance.

For behaviour and mentality, i like a very attentive and loyal guy who loves to love a man really, i love a man who likes cuddles, kissing very deeply for long minutes or hours lol, caresses, very masculine frottage like a little wrestle, rubbing dicks and things like that...

If you are interested,so write me in english or french and it will be a pleasure to answer you.

bouba
---
Frottage in Palermo (Italy)
Hi, I am looking for cock2cock and frottage in Palermo, if you are interested, please contact me to msn/mail

Cardellino
---
Romania BH and Bucharest
20yo, 186/82/athletic

Looking for c2c sex, frot, wrestling in BH and Bucharest with a male 18-30yo, well build

raul
---
SPAIN Benidorm/Alicante area
Are there any guys in the Benidorm/Alicante area in Spain that enjoy frot and are looing for friendship? I'm 40, 175 and stocky - looking for a similar buddy.

Jon
---
UKRAINE Kyiv Erotic wrestling with frot and kissing
My name is Sasha. English speaking people may call me Sun. I am 36 years old (I was born in 1974). My height 172 cm. My weight 86 kg.

I dream to meet a guy from Kyiv at first for friendship, love and erotic wrestling matches in bed, mat and beach with frot and kissing.

Sasha
---
UKRAINE Kyiv Erotic wrestling with frot and kissing
Victor with age 24, weight 86 kg, height 172 cm. Ukraine. Kyiv. I am looking for a guy 18-40 age, who love erotic wrestling with frot and kissing. It will be good if this guy lives in Kyiv.

Vitya

Victor
---
Frottage in Paris
Hi, I'm a 35 y/o, well endowed str8 guy looking for a frot amateur

See ya :)

kboom kboom
---
Looking for c2c in Hamburg
Hi there, I am looking for a cockfighting warrior in Hamburg and close by. If you feel up for it, email me!

cockfight-noob
---
SPAIN Madrid nude wrestling and dick2dick
Man who likes nude wrestling and dick2dick would like to meet anyone in Madrid area with similar interests.

Ian
---
rottage ITALIA
Cerco frottage lento e intenso, cappella contro cappella lentamente, asta contro asta.

alesscar
---
GERMANY kampfpartner in suddeutschland
suche kampfpartner in suddeutschland

warriorstgt
---
schwanzkampf und ballhits, Suddeutschland
Suche kampflustigen Partner , der meine Begeisterung von archaisch ausgetragenen Kampfen teilt

alex
---
slip explose
Paris: 60;182; 75 chauve ras?herche compagnon de combat sur slip serr?endant des heures!!!)

Salut York

York
---
GREECE THESSALONIKI
Kanenas filos apo thessaloniki gia dick2dick katastaseis;

Nikos 28

nick
---
SPAIN Javea, Alicante frot friend
New to Spain, and looking for a long term frottage friend, body to body, kissing, cock to cock of course!

I am based in Javea, Alicante, but can travel reasonable distances.

Fit body, well equiped.

jeremiah
---
CAZZO CONTRO CAZZO
Ciao raga, vado pazzo per il frottage lento maskio e porco. Mi potete vedere a

37 anni, atletico, maskio 100%. Nessuno in Piemonte????

Fatevi vivi!!!!!!!!!!!

LEVISBSX
---
Re: CAZZO CONTRO CAZZO

Io sono di Palermo, ma anche io amo da morire il cazzo contro cazzo, specie se misto alla lotta. C'?essuno da Palermo interessato??

Spike1981
---
IRELAND Frot partner North or South
Hello, im 28, based in North Ireland and seriously interested in a frot partner. North or South

FrotIreland
---
north netherlands looking for frot and wrestling mate
Man, 53, into frottage and cockwrestling, in good shape, looking for frotmate for long sessions of stiffening up together.

willem
---
C2C / branle mutuelle Paris-Lyon
Salut a Tous,

Mec bi 35a, brun, poilu, bonne teub, gros gland pour une bonne branle mutuelle et cock2cock bien chaud avec mec idem pouvant recevoir sur Lyon ou sur Paris/RP.

Peut recevoir sur Paris a l'hotel si plan pr? ?'avance, ?Lyon je me d?ace.

A bientot

Julien
---
Re: C2C / branle mutuelle Paris-Lyon

h bisex bon sexe bon gland rose lisse luisant ch mec pour frottage et lutte entre bite et gland de moselle pe me d?acer

gland

---

Re: C2C / branle mutuelle Paris-Lyon

19 ans cherche mec plus vieux pour Cock2cock & kiss, si sa te dit :

Jerem'

---

Re: C2C / branle mutuelle Paris-Lyon

Slt juju, fan de brl mutuelle bite a bite entre potes, 39a tbm. Peux recevoir ds le 95.

Fais moi signe qd t'es par l?

scalp

---

Re: C2C / branle mutuelle Paris-Lyon

salut, suis Hans a Hambourg/all, 63 an, bient fait, bien dot?gros gland(que j'aimerait en toi). Je fai du sport de cheval,divorc?loin du monde gay anal.
Si interess?, on va ?anger info pls. d?ill?
embrasse Hans

vaqueiro

---

Re: C2C / branle mutuelle Paris-Lyon

Salut Julien,
J'habite Paris marie 49ans poilu brun 7" je suis branche bonne seance de palpe, de frotte a poil ou habille et 69 avec pote poilu ...

A+ j'espere
John

John Mac Douglas
---
Lutte, frottage, cockfight, longues immobilisations
Lutteur 54a 1m72 67kgs poilu degarni passif cherche longue lutte erotique au tapis, paquet contre paquet, bonnes prises, etc...

Paris et province

lutteur mur passif
---
ROMANIA wrestling and frot
Caucasian male, 41/177/78, willing to get for the first time, ever, a frot friend. I have never tried a relationship with another man but it will be nice to discover a good Frot-minded guy, attentionate who seeks an possible LTR relationship.

Stelian
---
frotage,lutte_nu_huilleu
slt,moi 25a,183cm,78kg,ch homme pour pratique tre erotique,sui sur narbonne,mai me deplace,mon adresse

cock2cock
---
SWEDEN - West Coast - looking for a frot buddy
Swede is looking for a frot buddy.
47/1.71m/75kg and is curious about FROT.
Standing face to face and also one-on-top-of-one dick-to-dick grinding.
Also seeking guy who is willing to test cockfight for first time.
A married guy is welcome.
Ages in late twenties-mid thirties preferred and in similar size as mine.

Andre
---
Kampfgeil, Germany
Suche Partner fur ausgiebiege, schweisstreibende, Kampfe, moglichst mit Kampfsporterfahrung, nicht brutal aber mit Lust an Abhartung, auch Olringkampfe und jeder Art von Sparring, Alles was den Kolben hart macht

Korpertraining, Suddeutsch
---
BELGIUM, BRUSSELS Looking for Frot Partner
Searching for a Frot Partner in the spirit of this website within the Brussels, Belgium, metropolitan area. Masculine, in shape military man who enjoys sensual and Tantric massage seeks one faithful healthy soul mate. Age is not relative if your mind is mature and enjoy intimacy and sincere friendship. No one night stands or hook-ups.

Phillip
---
France;languedoc cock2cock
bel h 50taine 183 80k br cerebral et sensuel recherche son partenaire de frot age indifferent interesse egalement par echanges e-mails de personnes souhaitant pratiquer cette sexualite;suis tres disponible pour me deplacer toutes regions

tyrrell
---
cock2cock in Madrid
I'd like to have my c2c first experience. I'm straight, 26 yo, 1.89 m, 90 kg. 18 cm uncut.
If you are close (please not too haired) and have between 20 and 30, leave your email and i'll contact you or alternatively, send me some pics from you.

sov
---
Re: cock2cock in Madrid

Interesado en conocerte para sesion en casa,yo 27, kickboxer, muy bien, como eres tu?

Ken

---

Re: cock2cock in Madrid

buff, a mi si que me ha puesto caxondisimo el tema.
yo vivo en un pueblo de Valladolid, pero me depslazo a madrid una vez al mes. tengo 23 anos, 1.83, 87 kg, algo de vello -no muxo- y bueno, me mide unos 17 cm, pero vamos, k genial.
tengo ganas de hacerlo
alguno se anima?
frot!!! buff, si alguno se anima pues escribidme.
besos

>davicete
---
kampf
Suche Partner fur ausgiebiege, schweisstreibende Kampfe, moglichst mit Kampfsporterfahrung, bin 175, 79, 37

rough aktion
---
cerco frottage in italia
per appassionati di tosto frottage sino allo sfinimento...:-) io sono orso e peloso

frottagepeloso
---
Re: cerco frottage in italia

Ciao sono molto interessato al frottage tosto e l'ho fatto qualche volta......se ti interessa fammi sapere e dimmi anche come ti piace farlo ci sono molte varianti...

cockfighter
---
Hombre con hombre, desnudos y abrazados frotandose en BCN
Tengo 55 os y busco algun hombre a partir de 40 que tenga ganas de erotismo conmigo. Abrazarnos, desnudarnos, besarnos y frotarnos. Mejor con lugar de encuentros

Karpio
---
Kolbenfight und Vergleich
Suche Gegner fur Schwanzfechten,Duell Wichsen, sowie vergleich der Schwanze. Also wer fordern mein Kolben heraus im Live Real vergleich. Der bestere Kolben Gewinnt

Kolbenfighter
---
frot guy in WARSAW
37yo, good looking, well-built, 182cm, 80kg. Into cock to cock rubbing, kissing, nippleplay, wrestling, massage. Looking for a frot mate.

warsawguy
---
sucht im hamburg frot
Hey I am new to Hamburg from Canada. Interested in getting together for cock fights and etc. email me back.

apollo
---
sensualite partage
58a sud est pour echange et se coller l'un a (et contre) l'autre

corps a corps
---
frottage,erotic wrestling,cockfight in Stuttgart
Hi Bi-Mann,48,184,69,sportlich,gesund,diskret sucht Partner in Suddeutschland (18 bis 50 Jahre alt) mit ahnlichen Stats,der diese Seite auch so toll findet und der frottage,eroticwrestling und cockfight mit mir ausprobieren mochte.

Leo
---
Amicizia e complicita
Sono di milano, ho 29 anni, sono maschile, dolce, carino, simpatico e alla mano e cerco amico a cui piace il frottage, baciarsi, abbracciarsi, dormire insieme (per il momento non cerco sex completo).
Cerco ragazzo maschile, molto dolce, simpatico, fisicamente carino. Mail: apo999@libero.it

MASCHILE_E_DOLCE
---
cherche homme noir pour frottage. Region Montpellier
Homme mur cherche plaisir du frottage, baisers et caresses avec homme noir nu ou habille, circoncis ou non circoncis. Si barbu, c'est parfait. Region Sud.

fth
---
italiener in berlin sucht kumpel
hetero-italiener, mit freundin aber bi-neigung, 25, 1,83m, 81kg, kurze dunkle haare, sportlich-trainiert (3-4mal die woche fitness-studio), 17,5x5cm latte, sucht coolen, diskreten, zeigefreudigen kumpel (oder auch mehrere), auf jeden fall hetero mit bi-neigung oder bi (bitte keine 100% gays!), wie ich athletisch bis muskulos, mit dickem schwanz, sehr gerne italiener/turke/araber/lateinamerikaner oder ahnliches, alter egal (sowohl mein alter als auch reifere verheiratete typen ab 40 sehr angenehm) zum gemeinsamen trainieren, in die sauna gehen, pornos gucken, gemeinsam wichsen & kraftig abspritzen, nacktringen, schwanzvergleich, frotting (cockfight), gegenseitige massage, einfach manner sein und es geil finden! :-) bitte nur ernstgemeinte zuschriften, und bitte mehr als nur 3 zeilen! :-) pic=pic! na denn, vielleicht bis bald! :-)

ItaloMuscleBi25
---
Israel - 55 old looking for frot mate
I loved what I read on frot and I want to try it. Any age

distinctive1950
---
Helsinki, Finland
Hi,

36y 184cm 98kg manly skinhead bear looking for wrestling and frot buddy. Guys any size are welcome: I like squashing small guys just as well as tough matches with big guys. Rough sane wrestling till full submission.

Write and find out... ;-)

MaX
---
Kolben Vergleich/Kampf
Suche alles was mit Kolben vergleich zutun hat.
Schwanzfecht(live Real),Cam Vergleich,Wichsduell (Live Real oder Cam).Will mich gegen die Besten stellen.

Bremer Kolben
---
Cockfight e frottage a Palermo
Cerco a Palermo cockfights lunghi e vigorosi con un altro torello come me, fino a sborrarci tutti. Cazzo contro cazzo, cosce intrecciate durante una bella lotta. Amo anche mischiare sudore e sputi, insieme alla sborra. Gli interessati possono contattarmi a spotlight.81@email.it
Io 25enne palermitano rasato.

Spike1981
---
Sexfight
Hallo,sexfight,cockfight etc. in nrw gesucht,48,176,84,eher mollig

erowrestler
---
cock vs cock combat in the Netherlands....
Looking for challengers in the Netherlands to have a cockfight with.
I can host & travel.
I'm bi-sexual and love the idea of our two hard cocks fighting each other for dominance.
Only have a small cock, but it loves a good battle (vs a similar sized cock).
Interested? send an email to hardinches@hotmail.com but be warned..mine gets really aggressive..

Minemilksyours
---
Re: cock vs cock combat in the Netherlands....

Great profile. Would be hot to take you on. Have a small aggressive cock myself.

Grindem
---
Frot m8 in Athens - Greece ?
Hey frot m8's that live in Athens, Greece, im a cute guy into frot, tall athletic, nice looking guy, 31 yo, searching for love and affection :)

So ... anyone interested?

Dimitris
---
de Lyon
Existe il sur Lyon mec sympa pour se rencontrer dans l'esprit de ce site

michel
---
Re: de Lyon

Comme moi, un frere de frot te manque. J'habite aux EUA, en Iowa, ou personne n'habite qui veut avoir du sexe dont nous parlons, dont nous revons. Prends bien soine de toi, mon frere; nous nous entendrions bien si nous habitons au meme lieu. Alors, tu peux m'envoyer des messages--ca sera bienvenue.

Like me, you miss having a frot brother. I live in the US, in Iowa, where no-one lives who wants to have the sex of which we speak, of which we dream. Take care of yourself, my brother; we'd get along well if we lived in the same place. Anyway, you can send me messages--that'd be very welcome.

fatcat81

---

Re: de Lyon

Fat Cat

There are Frot guys in Iowa.

There are Frot guys in Lyon.

But they don't know you exist.

And you can't find them.

Why?

Because you do nothing to further the work of the site.

I beg and plead and cajole and harangue you guys for donations and you give nothing.

And then you bitch and moan and complain about the absence of men in your life.

Those men are out there.

You give me the tools I need to reach them --

and they'll reach you.

Don't want to give me those tools?

Don't complain.
---
Frot in Istanbul.
Anybody try frotting in Istanbul? E-Mail me! LEt's get our hard cocks touching!

froturk
---
cock2cockPARIS
45a, marie (ne peut recevoir), 1,72m 65kg plutot poilu, 19cm epaisse ch rubbingmate ...

arnaudelaunay
---
hard-wrestling nord italia
Ciao a tutti! Cerco amici per lotta a due o di gruppo, in lombardia-veneto. Incontri di lotta corpo a corpo in boxer o nudi, cazzo in tiro. 170 cm per 65 glabro.

wrestlercazzoduro
---
cherbourg
Cherbourg. je recois en semaine fan de "frot" a poil ou habille (jeans, slibbards, lycra...) et de judo ou lutte au sol dans l'esprit de ce site.
A bientot
eric

eric
---
Sherbrooke mec
Recherche un mec 20-30-40 pour lutte amicale region de Sherbrooke

Pimar34
---
cockfight a milano
ciaoa tutti cerco avversario per match a milano, io giovane ben piazzato e dotato...fatevi sotto vi aspetto

lottatore
---
minghia vs minghia
ciao, 33 anni
moro, rasato. 178x78
Amante di lunghi ed intensi cockfighting coronati di fiumi di sborra finali.
Chi vuole strusciare il suo cazzo con il mio?

cockfight
---
Re: minghia vs minghia

Ciao, io 25enne rasato palermitano amante della stessa cosa. Cazzo contro cazzo, con vigore, fino a sborrarci tutti. Mi eccita anche misto a lotta e a te? Contattami a spotlight.81@email.it

spike1981
---
cockfightinfrance
je cherche un partenaire de frottage . j'aime aussi le frottage habille (collants de sport, slip ,jeans), ceci dans l'esprit du site FROT CLUB
1m80 79kgs

murolphil
---
irish guy into wrestling
looking for a mate in munster area into wrestling with bi married 38 yr old. open to good clean fun sessions.

irish guy
---
Hamburg und Norddeutschland
Hallo, wer hat Lust auf Schwanzdrucken, Gewichtheben, Wettspritzen und anderes?
M, 44, 175m, 73 kg

standfest
---
COCKFIGHT in Nice
Cherche partenaire de frottage. Blond fonce, yeux bleu, 1m72, 62k, assez muscle et bien monte. Poilu: jambes,avant bras, poitrine et abdo.

GDLK,uncut & clean,well hung,hairy:forearms legs chest & abs seeks similar duel partener in Nice.

Brian
---
FRANCE le plaisir de Cock2Cock
Je suis 'fou' de Frot. Depuis mon adolescence, quand je pratiquais le judo, et j'ai decouvert le plaisir de Cock2Cock pendant nos luttes sur le tapis, je cherche un partenaire pour continuer a pratiquer cette forme de sexualite. Mais, helas, J'en ai trouve tres peu.

Brian
---
Vergleiche
Gesucht wird in Hamburg/Deutschland jede Art von Vergleich, insbesondere Wetspritzen (weiter/ofter).

Ich bin 44 J., 1,75m, 73 kg, bi.

Meldet Euch!

Mike

standfest
---
Suche Cockfight im Bremer Umland
Hallo suche Gegner zwischen 30-40 Jahren fur einen geilen Cockfight. In Radlerhosen oder Speedoshosen eng. Ich bin 183,87kg,16x4 mit voll Eier,Regeln kein Schlagen oder Treten,am Schwanz und Eier sind alle Griffe erlaubt,Wer die Hose voll Melkt verliert naturlich, Also Meldet euch fur eine Herausforderung.

Cockfighter
---
FFM, OF, DA, GI: d2d, cockfight, nude wrestling
Hi, Uli, 38, 185, 78 Rictig alle Phantasien ausleben, nicht brutal, aber experimentierfreudig!

uli
---
FROT IN MOSCOW
hey, anybody for a frot in moscow? i'm 34 188 80, fit.

laidback
---
Re: FROT IN MOSCOW

wish to meet guys who like frottage in Moscow. 29/178/74

st
---
d2d erotic wrestling - Athens
looking for d2d erotic wrestling in m2m games - 30y.o. 175 fit athletic - pics available upon request

filippas
---
cockfight in Hamburg
Bin 178, 72kg, 21 Jahre alt aus Hamburg.
Suche cockfight Gegner oder Leute fur Frottage allgemein. Auch wrestling mit viel Lattenkontakt ;).
Also Leute aus Hamburg und Umgebung oder welche die mal hier zu Gast sind, sollten sich melden.

cockfight
---
Athens Greece, Frot Match, Frot Mate.
Hi, everyone, anybody in Greece, Athens looking for a frot guy? I'm 29 years old, athletic and looking for similar guy (dont mind streight or gay) into frot.
Anyone interested plz email me, and i will email back.

Psaxno filo apo athina gia d2d sex, eimai 29 eton, 1.85, athlitikos, fit psaxno gia kati antistoixo, (streight or gay den me peirazei). Steile email kai tha apantiso.

Lancelot
---
Amsterdam guy
Hi, I am a guy living in Amsterdam looking for a frot buddy.

ams_guy
---
suche cock2cock fight im raum mannheim
ich suche cock2cock fight im raum mannheim. wer zu erst abspritzt hat verlohren und muss sich vom gegener in den mund ficken lassen

wurd mich freuen wenn sich einer meldet

stefanbig
---
d2d in Copenhagen
I have for some time looked at this site and found it very exciting. Anybody in my area interested in gentle cock rubbing and playing

chum
---
Looking for fit/muscled guy for wrestling & frottage sessions, Thess GREECE
anyone out there from thessaloniki?

eimai 28, psilos, defined kai thelo na gnoriso partner gia erotic wrestling & frottage

prepei na einai gymnasmenoi omos (oxi aparaitita ogkodeis)...oi ypoloipoi min mpainete ston kopo

Nik
---
cock2cock
I am looking for a guy 40 something for cock 2 cock fighting in Athens

maccdi88
---
Amsterdam/Paris: seeking boxers into frot
Seeking boxers into frot in Netherlands or in Paris.

37/6.2/180

glove1967
---
club france
Existe-t-il en france un club, un bar, un site web dans l'esprit de ce site ? sinon qu'attendons nous pour nous regrouper et creer un groupe qui corresponde vraiment a ce que nous aimons ? sinon y'a t'il des gars de paris ?
salut

gary
---

Re: club france

vraiment sympa ce site, que je viens de decouvrir. D'autres mecs parisiens interesses pour meetings ? Pour info, moi 29a Paris centre. A +

arno

---

Re: club france

je suis interesse, egalement sur Paris centre, 27a je boxe et arts martiaux. Contactes moi si tu veux

Ryan

---

Re: club france

Aimerai connaitre premiere experience dans l'esprit de ce site, j'ai 43 ans mince muscle sec.

migue

---

Re: club france

Je ne suis pas tout jeune- mais les phantasmes du cock- fight sont s duisants Envoies- moi un message pour savoir si tu as envie de prendre un verre et d'en parler. J'habite dans Paris pres de St. Lazare. Salut

Hansa

---

Re: club france

Salut, j'ai 39a sportif, rech des mecs dans l'esprit de ce site pour pratiquer sport, lutte, corps a corps viril et massage. Je suis a Paris.

Alain

---

Re: club france

Salut, j'ai 35a sportif, suis a Paris et recherche des mecs dans l'esprit de ce site pour amitie et pratiquer sport ensemble.

Carl
---
France - Nice
Existe t il sur Nice mec sympa pour experience dans l'esprit de ce site ?

Eric
---
Re: France - Nice

Salut, je voudrais te rencontrer pour un "cock to cock", corps a corps dans l'espoir de trouver une relation de l'amour heroic.
Je suis arrive a Nice recement apres avoir quitte mon pays qui s'appelle Le Zimbabwe.
Je suis blond fonce, yeux bleu, 1m72, 62k et assez muscle. J'ai 42 ans.
J'espere recevoir une reponse bien tot.

Brian
---
nord-est
33 yo 187 74kg esperto arti marziali nonche amante arti marziali cerca compagni di giochi e di lotta frottage

wild
---
BARCELONA CATALUNYA frottage
No se si hi ha tios, a Barcelona, a Catalunya, que tinguin ganes de fer alguna quedada de frotagge.

I una preguntar com n'hem de dir ?

Fregar, refregar, fregament, arrambada, ..

Rexicot
---
anybody interested in turkey?
a bicurious guy-29-from turkey wonders if there is somebody from turkey into this...

apex
---
IRISH frot rocks!
hey guys i'm lookin for a frot buddy in the south of ireland

Rob
---
FROTTAGE ITALY
se ti piace il frottagge, sesso corpo a corpo sesso a sesso cazzo a cazzo fino al massimo, se sei in forma bel fisico io ci sono: anni 43 palestra, grosse gambe, bei pettorali. Ti aspetto

gordon
---
Erotic fantasies Switzerland/Spain
Married man looking for another man to share a longterm erotic relationship. I'm bi, discreet, masculine, 40, tall and fit, attractive, healthy, well educated. Looking for a good looking, interesting and open minded counterpart between 25 -- 45 for a discreet and true male friendship. Let's explore our cockrubbing fantasies and getting hard and horny. You can write in German, French, Spanish or English. Switzerland (region Zurich/Bern) / Spain (Barcelona)

MR
---
GREECE Athens, Attica
Any greeks who like this sport too?
I'm str8, 33 and looking for another str8 to try this

Greekwolf3
---
d2d in Frankfurt area
Hard to admit but I am turned on by good-looking men and their dicks - never dared to try it out though.

I am German, married, straigth looking, brown haired, no beard, aged 38, 196 cm / 95 kg, good looks (photographs available).

I really want to know how d2d feels - any good-looking hot guy around?

loverboy
---
Frottage, cazzo su cazzo......
Ciao a tutti, cerco amico con cui provare, mi piace da morire farlo in costume, lycra, mutande....o nudi...cerco una persona robusta, orsetto, orso....io sono 1.75 82 kg 35 anni,..... grazie

wrestlerrm
---
Catch-as-catch-can in Belgium
hi, I'm looking for gays who's interesting in catchen or nude-wrestling.
let me know
Greetings from Belgium

Meilo
---
Cock2cock, dick2dick, frottage in Barcelona - SPAIN (ONLY!!!)
22 yo guy from barcelona wants to meet a guy for hot sessions of COCK2COCK and frottage (ideal would be a LTR). If u are planning to visit barcelona for the summer or u live here, drop me a message or send me a mail.
Ideal guys im looking for are between 18-35 y/o and with decent body.. not excesively hairy!!

pajero_barcelona
---
Fighter in Osterreich gesucht
common, gibts leutz in wien, die losfighten wollen? wenn ja, dann schreibt mir.

king
---
Cockfight-Gegner in Deutschland gesucht
Hi,
bin Gunther, 1,88 m, 85, kg, 18x5-Stander, 39 Jahre. Suche geilen Hengst, der mit mir Cockfights, Sexfights, Wettwixe oder Erotic Wrestling austragt, Nackt-Ringkampfe udn andere Wettkampfe zwischen zwei echten Kerlen.
Wenn du Lust hast und dich traust, dann melde dich einfach bei mir!
Lass uns die Keulen aneinander messen! Auf dass der Starkere Gewinne!!!
Gunther

Gunther
---
frot in spain
En el norte de Espana... me gustaria encontrar alguien con gustos similares a los descritos en la pagina M2M.

Alguien se anima?

goloso
---
Message from Portugal
I'm 37 years, 1,64m and 68 kg. Is there anyone in Portugal to share experiences with me?

Francisco
---
Re: Message from Portugal

I am portuguese living in Lisbon. If interested pls send me a message.

sigis

---

Re: Message from Portugal

Ola, tb sou de Lisboa e estou afim de um encontro destes. Gosto muito de conhecer gente nova e diferente. lisboa_man@hotmail.com

Joao Nuno

---

Re: Message from Portugal

bem...finalmente alguem de portugal para falar sobre frottage.
sou completamente por cock2cock.
algum q partilhe do mesmo interesse?

lightbrownboy

---

Re: Message from Portugal

OLA gostava muito de te conhecer,aguardo a tua resposta,um abraco

lgj@netmadeira.com

---

Re: Message from Portugal

Sou da Madeira,gostava muito de conhecer um homen que gosta de frot 2 frot

jose

---

Re: Message from Portugal

Ola. Sou de Lisboa, 32 anos e adoro cock2cock.

hushti
---
SPAIN COCK2COCK
Thank you warriors. I have a bad english, I'm sorry for that but I'm so glad to be a member of this great group of Warriors.

I'm 40 years old, 1,80m and 80 kg. brown, hairy chest, cut dick, and bald man.

I love to rub cocks between real mans, froting our bodies without anal sex, for me is verry dificult to find cockrub warriors in Spain.

I love cockrubing, head to head, frot our bodys, kiss like a male, put our feet toguether and cum fight. I don't like anal sex.

A bearhug for all Warriors

Cockrub rules

Bagram3
---
Frottage a Geneve
Dans l'esprit de ce site, je (53/175/62) cherche partenaire a Geneve et region

frotteur
---
Re: Frottage a Geneve

bonsoir
toujours a la recherche d'un ami dans l'esprit du site froottage
48/180/75 haute savoie

momo74

---

Re: Frottage a Geneve

bjr
bi de geneve 43 167 66
attends de vos nouvelles a++

captain.s

---

Re: Frottage a Geneve

salut, sportif,viril, muscle, 52,174,71, bien equipe et sans tabou, a Geneve,suis interesse par cette nouvelle experience. a+ j'espere

luc
---
mature wrestling frottage cock to cock;lutte erotique
51 years old, retired wrestler, hairy and bald, jobber looking for long erotic wrestling sessions with heel wrestling senior.
51a, poilu et degarni, ancien lutteur cherche son maitre senior pour lutte erotique queue contre queue

mature wrestling jobber
---
frottage/dick2dick
En el sur de Espana. Me gustar a companero para frotar muestros cuerpos y nuestros paquetes.
velludo,40 anos, 1.80 de altura y 80kg.

spain
---
bandar
deseando juntar y frotar mi virilidad con la de otro

Espana
---
Re: bandar

Me gustaria la compania, el abrazo, la desnudez, la masculinidad, el frotamiento de otro hombre como yo. Estoy en Barcelona. 55 anos, 175cm, 75kg, atletico.

barsio

---

Re: bandar

Hola a todos, busco colegas para frot en catalunya y resto de Espana, saludos a todos

Gorka

---

Re: bandar

23 anos, 1.83 unos 87 kg, sano, no se.. k mas? 17 cm, wapete, voy una vez al mes a madrid
me ha puesto caxondisimo esto del frottering
alguno se anima?
besos

david
---
Dick2dick in greece(athens)
Kavliarides enwtheite! Steilte minima, goustarw trela frotmen! Aris

Aris
---

Re: Dick2dick in greece(athens)

kavliarides goustaro frot men, male games only.
stilte minima me foto mono

Andreas

---

Re: Dick2dick in greece(athens)

Endiaferomai gia frot sthn Athina. Opoios thelei, as mou steilei minima.

jimmylook
---
Ireland
39/1.83m/77kg, well built looking for similar.

Love roll in the hay cock to cock stuff. No b.fuckers. I'm fit -- sports: boxing, kickboxing, wrestling, freefighting.

XL cock. I'm a friendly guy looking for a bit of discrete clean fun on the side with another preferably married, horny male. Flexible agenda so long as it is D2D based -- ie either pure D2D jackoff or a bit of contact sport (your choice of combat rules) for starters.

d2d.ie
---

Re: Ireland

Hi d2d.ie

I'm similar height and weight to yourself and a year or two younger.

I'm looking to hear from someone interested in a friendly scrap. Wrestling or even boxing or kickboxing if you are a glutton.

I'm primarily looking for physical male contact sport rather than a sex partner at the mo.

Please e-mail me if interested.

cooldog
---
ROMA,ITALIA Cock2Cock
24. 6'1" 170lbs, in shape. handsome. Looking for another hung guy, into cock to cock, smashing bodies together. cuming together. must be discett.

Wolf
---
Cazzi in Sicily
Here palermo

39 yo
hairy
cut
big and grosso cazzo

looking for the same

to practice the teachings from this site

palermo here

cazzovscazzo
---
WHAT I HAVE BEEN LOOKING FOR!!
Just found this site, and found a sense of normalcy I had given up on. I am 5'6, 170 lbs, and interested in fulfilling a relationship that I have wanted for so long. I live near Ramstein, so send me an e-mail if you would like to meet.

69attack
---
NETHERLANDS cockfight
hi everybody i am new here and want to meat someone who lives in the netherlands like me. so we can have a cockfight one time soon. i am 30 yrs old and ready...

dutch-udo
---
lutte dans l'esprit de ce site
47 ans 66 kg 170 cm cherche partenaire , je suis dans lle 81 .

resteth
---
Re: lutte dans l'esprit de ce site

Salut, recherche lutte cool erotique, prise d'immobilisation sexy, le premier qui jouit perd ou autres enjeux/regles . . .. a vos claviers.
Paris13

Jocked
---
frottage en Suisse
Hey guys, what a great site this is! There has to be other guys in Europe, especially Switzerland who are into frottage, full body contact and cock to cock rubbing. There really is nothing like it! I'm 39, 174/69 (5'8'', 150) attractive and in good shape. I live in Lausanne and can travel. Can also receive a frottage body visiting. Ciao.

plaisir
---
Re: frottage en Suisse

hey...hoping to find another guy to frot with on a regular basis. I'm turned on by hairy chests, str8 acting guys...I'm 29, 6'1", 150lbs, in very good shape, blond&blue, professional, clean cut...looking for similar for casual discreet frot and c2c action...

wrestlboy

---

Re: frottage en Suisse

Hey wrestlboy sounds like we're on the same level, send me a note may be we can start up a friendship/funtime...

wariordude

---

Re: frottage en Suisse

Married guy, living near Lausanne, looking for a masculin frot mate. I'm 46, 1m88, 88kg, salt&pepper hair, blue eyes, work out regularly so I'm in good shape (flat stomach). I'm also hung above average... I'm really interested in finding a regular bud, hetero and hopefully married, for friendship and to get naked and frot around with on a regular basis (completley discreet of course, also clean and disease-free). If you want, we can exchange pics. So email me back if you're interested.

Mec marie, habitant Lausanne, cherche pote masculin pour frottage. J'ai 46 ans, 1m88, 88kg, poivre&sel, yeux bleus, fais du fitness donc bonne physique (pas de ventre). Bien monte aussi... Aimerais trouver un mec hetero, marie comme moi si possible, pour amitie et se mettre a poil pour sessions de frottage. Discretion et hygiene de rigeur, bien entendu. Possibilite d'echange de photos si souhaite. J'attends ton email si cela t'interesse!

swissjacker
---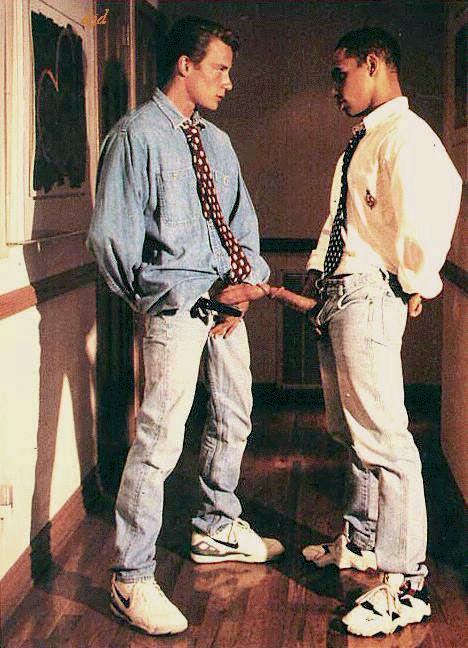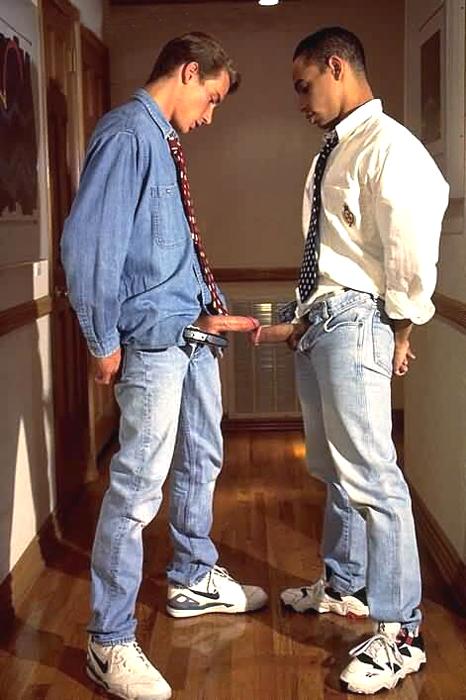 ---
POSTING PROCEDURE and POSTING GUIDELINES
Welcome to Frot Club!
Frot Club is currently being hit with a large volume of spam.
For that reason, please reply to existing posts via the poster's email address.
Please submit NEW POSTS via email to bill@man2manalliance.org
Your email should contain the following information:
Please remember, in composing your post, that our boards are for guys looking for an LTR or a long-term Frot buddy.
They're not for guys who are promiscuous or looking to hook up.
For that reason, please be mindful of language. Posts should read "looking for 'a friend,' 'a buddy,' 'a guy'." Posts which read "looking for guys, buddies, etc." will not be accepted.
Men who are partnered with women are encouraged to post provided they too limit themselves to one male partner.
In addition, please observe these guidelines:
POSTING GUIDELINES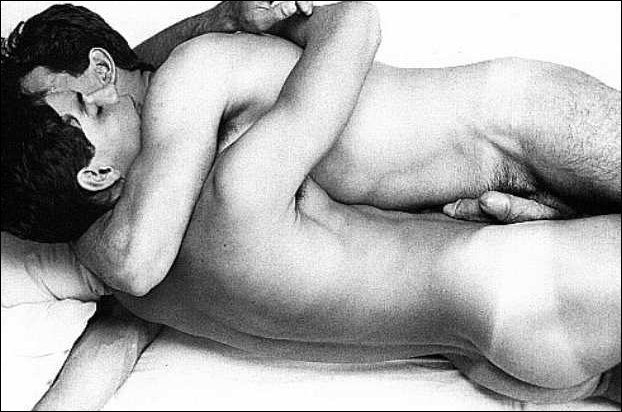 "To Love Another Man as an Equal and a Man with Total Fidelity."
Frot Club is a service of The Man2Man Alliance, an organization dedicated to promoting Fidelity and Frot among men who have sex with men.
The Men of the Alliance ask guys who want to use the club to first familiarize themselves with our ideals and goals as expressed in the articles listed on The Man2Man Alliance home page.
Again, it's very important that you familiarize yourself with the ideals and goals of The Man2Man Alliance before submitting a post.
Posts which indicate an ignorance of those ideals and goals, or that you don't support those ideals and goals, will be rejected.
Again, you must support the ideals and goals of The Man2Man Alliance in order to be posted in Frot Club.
For example:
We reject hedonism and ethical nihilism.

That means we reject any male-male sexual practice that does not directly celebrate and exalt the mutual Manhood of both Men through Combative and Aggressive Phallus-Against-Phallus.

It also means that we reject any ethical or other belief system that does not have Manhood and Manliness at its core, and that fails to identify Manhood with Virtue.

We reject the categories of sexual orientation and all labels associated with or arising from those categories, including, but not limited to, "gay," "straight," "homosexual," and "heterosexual" --

And any other labels which some creature might happen to dredge up from the disturbed and dismal depths of its UN-conscious.

We reject those labels, and we reject anyone who uses them.
After you've done some reading, understand our principles, and feel ready to post, please observe these guidelines:
Frot Club, like our other sites, is for guys who are passionate about frot and not into anal. Don't post on this board if you're into anal.
No racism. Ours is a global fraternity, and racism is not part of our warrior way.
No advocacy of drug use.
No advocacy of unsafe sex, including cum sucking and docking.
No spam, no sleaze, no tops or bottoms, and no solicitation of group or promiscuous sex.
Posts which violate these guidelines will not be accepted.
The Man2Man Alliance does not support promiscuity.
These boards are here to help men into frot connect, but only you can determine whether they'll be used responsibly.
If men into frot become as promiscuous as men into anal have been, frot will lose its innocence and joy and become yet another vector for STDs.
Don't let that happen.
Promiscuity is physically dangerous and, for most people, pyschologically debilitating.
So go for quality, not quantity.
And use Frot Club to find your Heroic Friend.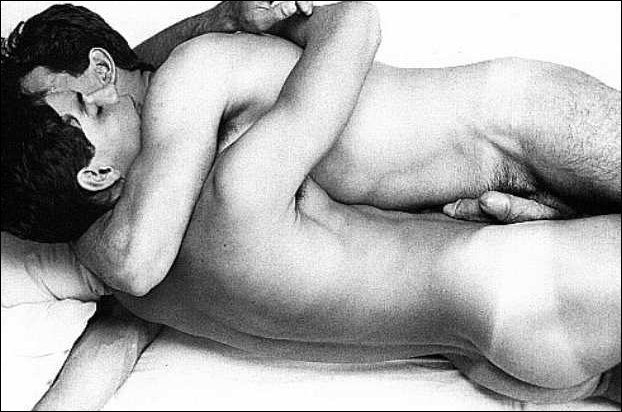 ---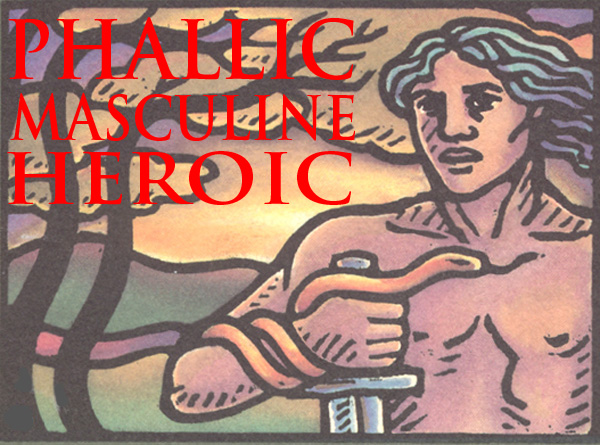 ---


AND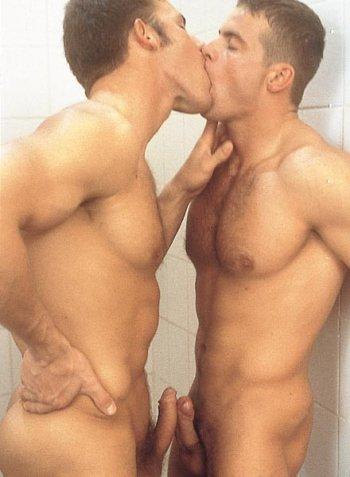 ---
Frot Club is a service of The Man2Man Alliance, an organization of men into Frot
To learn more about Frot, ck out What's Hot About Frot
Or visit our FAQs page.
---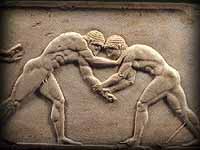 | What's Hot About Frot | Hyacinthine Love | THE FIGHT | Kevin! | Cockrub Warriors of Mars | The Avenger | Antagony | TUFF GUYZ | Musings of a BGM |
Warriors Speak | Ask Sensei Patrick | Warrior Fiction | Frot: The Next Sexual Revolution | Sex Between Men: An Activity, Not A Condition |
| Heroes Site Guide | Toward a New Concept of M2M | What Sex Is |In Search of an Heroic Friend | Masculinity and Spirit |
| Jocks and Cocks | Gilgamesh | The Greeks | Hoplites! | The Warrior Bond | Nude Combat | Phallic, Masculine, Heroic | Reading |
| Heroic Homosex Home | Cockrub Warriors Home | Heroes Home | Story of Bill and Brett Home | Frot Club Home |
| Definitions | FAQs | Join Us | Contact Us | Tell Your Story |


© All material on this site Copyright 2001 - 2018 by Bill Weintraub. All rights reserved.