---
Melbourne -- looking for a heroic friend
I am a 60 ish in shape married man looking for a heroic friend and partner to share the intimacy of cock to cock ecstasy on a regular basis. I'm interested in a friendship with sexual benefits, one that can share activities like working out at the gym, boating, biking, fishing or any man to man activities that can provide opportunities to be alone and enjoy each other's manhood in the ultimate intimacy.
Paul
---
One Man
Looking for one man in the South Florida area to Frot with. I'm 49 6ft 3in tall Hwp. Any age or race is welcome. Thank you.
Tino
---
Orlando Frot bud
I am looking for a Frot bud in Orlando. I am new to this but would like to try it out.

John
---
Looking for Tampa frot buddy and/or relationship
29 yr old white male brown hair, blue eyes. Athletic 5'9 150 lbs. in great condition. Wants to feel a man's strength by measuring it against my own. Wrestling, muscle worship, grinding c2c. Kissing is a must.

Tampa frot buddy
---
Sun Coast Frot Guy
Youthful 55 years old, 5" 7", 145 lbs, brown hair, green eyes seeks a reliable frot buddy. As we get to know each other, let's see what develops. I have many interests and a great sense of humor.

Louis
---
Orlando looking for m2m frot and grinding bud
near Orlando looking for m2m frot and grinding bud. my previous bud moved from the area. 6' 215# forties. good shape committed to the m2m frot concept.

Floridafrotguy
---
BOCA RATON man really wants a frot partner
Young looking 66. 5'8 160 lbs. Athletic-looking, in great condition. Wants to feel a man's strength by measuring it against my own. Wrestling, muscle worship. Stable, dependable, honest.

loyalman
---
Frot Bear in Orlando
Hello Gentlemen, I a 6'2, 39 y/o,250 pd white male, with a goatee, shaved head, hairy body, kind of a football players build. I am looking to meet another laid back guy for mutual cock to cock rubbing / dick grinding and kissing on a regular basis. I am "not" into any oral or anal sexual acts of any kind they are not of any excitement to me. Open to friendship, a regular frott buddy, or more possibly more if things develop. I look forward to hearing from you.

Chris
---
Tallahassee long term bud
Looking for a regular bud to have a m2m connection with on an occasional basis. Masculine, married, white, professional, 45, 6'2'', 210, proportionate. Looking for similar guy -- race not important -- to have as a long term friend/bud.

Joe T
---
Fort Lauderdale frot partner
Located in Fort Lauderdale. Masculine, Muscular, BI-WM, 5'8", 178', Hairy Chest, Clean Cut, Professional, HIV-, D&D Free, Seeking Similar for a frot Partner.

Cliff
---
FROT BUDDY WANTED IN FORT LAUDERDALE
LOOKING FOR A FROT BUDDY FOR FROT TIME IN FORT LAUDERDALE. ANY GUY IN EITHER DADE, BROWARD, OR PALM BEACH COUNTY LOOKING FOR A FROT BUDDY EMAIL ME AT

charles

IN HEADING PUT DOWN FROT RESPONSE
---
Temple Terrace -Tampa area.
58 6'2 185 Hairy . Looking for Mature Frontage Regular Buddy.

Love Watching ProWrestling Vids and Front ..reg. basis.

Like heavyset hairy buddy. Also into Pec Play.

Daniel
---
Ft Lauderdale Frot buddy
Am 5'9", 170, avg build, blond, blue, professional decent guy looking for a frot buddy to enjoy safe, hot, c2c sensual frot sessions in Ft Lauderdale/Boca area.

Open to all e-mails.

Hank
---
Jacksonville Cockfighter
Hi. New to Florida. I'm 6'3", 185, 43yo, hairy chest and legs and have a 7" dick. Nice bush. I'm looking for a masculine guy close to my age (35-49) who likes cockfights and frot. Hairy is a big plus and wrestler's attitude is too. I'm in Jacksonville, and travel to Orlando and Tampa and Atlanta often. Hope to hear from you soon.

Jack Roosters
---
MIAMI BEACH return to the FROT life
I am 47 years old, 5'5 150lbs, serious, quiet, down to earth, am making an effort to return to the FROT life, and am interested in meeting a man that I can share special times with to include conversations and personal/spiritual/psychological advancement. Get back to me if you are interested.

ByTheSun
---
WEST PALM BEACH frot buddy
Octagenarian in West Palm Beach, Fl. seeking married or bi man as regular frot buddy. Male bonding and friendship is most important and loyalty and monogamy is paramount. Have only had one wonderful experience with frot partner but looking for a permanent one. Taller man shown preference.

jay
---
MIAMI looking for a cool regular Frot Bud
Hey guys, I am a cool laid back African American Male 6'1, 35 y/o,175 pds, moustache, short fade haircut, in shape, very masculine, and attractive looking dude. I am looking to meet another cool laid back masculine dude to share mutual cock to cock rubbing / dick grinding and kissing on a regular basis. I am "not" into any oral or anal sexual acts of any kind. Its so amazing I found this wonderful informative club site full of other frott warriors like myself. I thought that I was the only guy around that was "not" into oral or anal but love only the connection of frottage / dick to dick grinding. I am open to friendship, a regular frott buddy, and possibly more if things develop into that direction. If this interests you drop me a line and lets see where it goes. I Look forward to meeting you.

Chris
---
Frot Jock in South Florida
I never knew what I loved to do was Frottage, but now I know. I am looking for a Frot Buddy for friendship and possibly more.

Thirdbase
---
Looking for athletic masculine man for relationship in Miami Beach area
I live in Miami Beach and would like to find another gay or bi guy for a LTR monogamous.....I am a runner and biker and outdoors guys...I'm 43 and in very good shape...and appreciate guys in good shape...emotionally and physically....I am a professional and intelligent and would like my partner to be too...

soberunner
---
south Tampa wrestle and frot buddy
slender average build masculine man here, non-smoking, love erotic wrestling, grinding and frot, muscle worship, sucking nips. Lot frot while still fully clothed.

pecsman
---
Frot Wrestler in TPA
5'7 150 47 looking for bud into m2m frot battles and cockfights in Tampa. Similar in size preferred but open also.

bw
---
orlando area athletic guy for frottage
i'm looking for another muscular athletic bud for wrestling and frottage. 5'11 158 31w here. looking for similar. send me an email with a pic and stats. lets wrestle!

jockwrestle
---
Frot partner in Ft. Lauderdale/Wilton Manors/Pompano
Looking for a frot partner that enjoys hot kissing sessions accompanied by bumping and grinding our stiff cocks. I'm 42, 5'10", 175lbs, brown/blue.

wiltonfrot
---
frot and wrestling bud in key west
for me, no better way for two men to go at it. rassle stripped down to jeans, briefs, then raw. add some oil to the sweat then let the cocks do best what they do. 48 5 9 165 hairy chest.

mark
---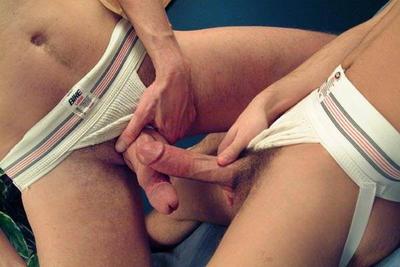 ---
POSTING PROCEDURE and POSTING GUIDELINES
Welcome to Frot Club!
Frot Club is currently being hit with a large volume of spam.
For that reason, please reply to existing posts via the poster's email address.
Please submit NEW POSTS via email to bill@man2manalliance.org
Your email should contain the following information:
Please remember, in composing your post, that our boards are for guys looking for an LTR or a long-term Frot buddy.
They're not for guys who are promiscuous or looking to hook up.
For that reason, please be mindful of language. Posts should read "looking for 'a friend,' 'a buddy,' 'a guy'." Posts which read "looking for guys, buddies, etc." will not be accepted.
Men who are partnered with women are encouraged to post provided they too limit themselves to one male partner.
In addition, please observe these guidelines:
POSTING GUIDELINES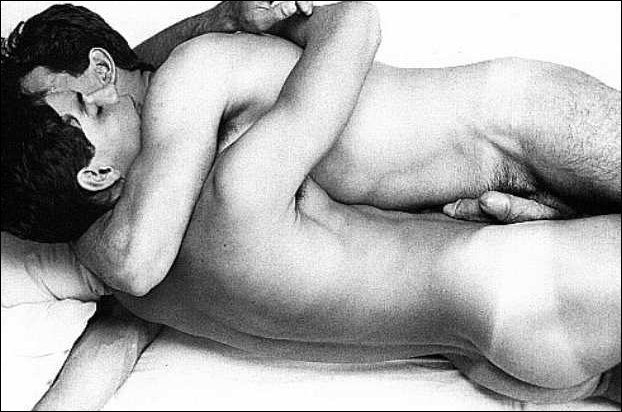 "To Love Another Man as an Equal and a Man with Total Fidelity."
Frot Club is a service of The Man2Man Alliance, an organization dedicated to promoting Fidelity and Frot among men who have sex with men.
The Men of the Alliance ask guys who want to use the club to first familiarize themselves with our ideals and goals as expressed in the articles listed on The Man2Man Alliance home page.
Again, it's very important that you familiarize yourself with the ideals and goals of The Man2Man Alliance before submitting a post.
Posts which indicate an ignorance of those ideals and goals, or that you don't support those ideals and goals, will be rejected.
Again, you must support the ideals and goals of The Man2Man Alliance in order to be posted in Frot Club.
For example:
We reject hedonism and ethical nihilism.

That means we reject any male-male sexual practice that does not directly celebrate and exalt the mutual Manhood of both Men through Combative and Aggressive Phallus-Against-Phallus.

It also means that we reject any ethical or other belief system that does not have Manhood and Manliness at its core, and that fails to identify Manhood with Virtue.

We reject the categories of sexual orientation and all labels associated with or arising from those categories, including, but not limited to, "gay," "straight," "homosexual," and "heterosexual" --

And any other labels which some creature might happen to dredge up from the disturbed and dismal depths of its UN-conscious.

We reject those labels, and we reject anyone who uses them.
After you've done some reading, understand our principles, and feel ready to post, please observe these guidelines:
Frot Club, like our other sites, is for guys who are passionate about frot and not into anal. Don't post on this board if you're into anal.
No racism. Ours is a global fraternity, and racism is not part of our warrior way.
No advocacy of drug use.
No advocacy of unsafe sex, including cum sucking and docking.
No spam, no sleaze, no tops or bottoms, and no solicitation of group or promiscuous sex.
Posts which violate these guidelines will not be accepted.
The Man2Man Alliance does not support promiscuity.
These boards are here to help men into frot connect, but only you can determine whether they'll be used responsibly.
If men into frot become as promiscuous as men into anal have been, frot will lose its innocence and joy and become yet another vector for STDs.
Don't let that happen.
Promiscuity is physically dangerous and, for most people, pyschologically debilitating.
So go for quality, not quantity.
And use Frot Club to find your Heroic Friend.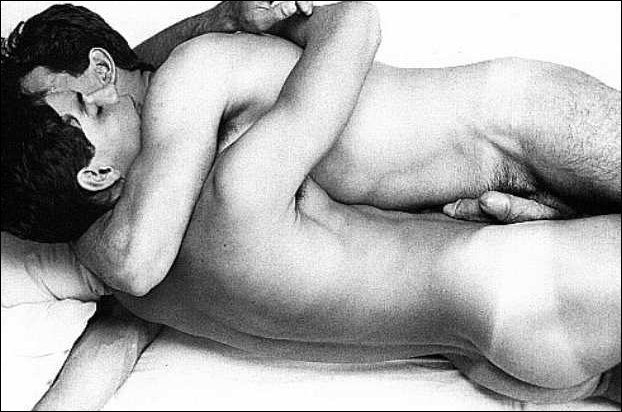 ---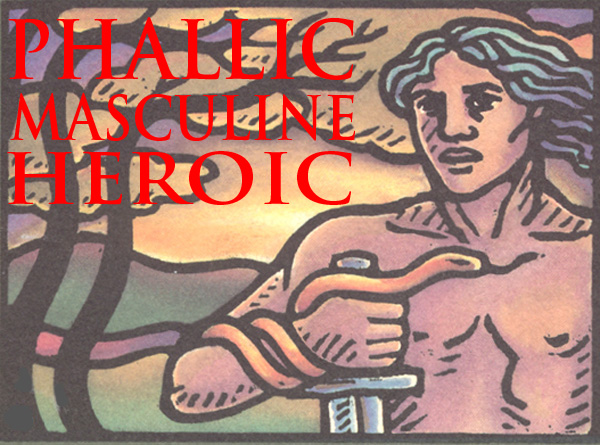 ---


AND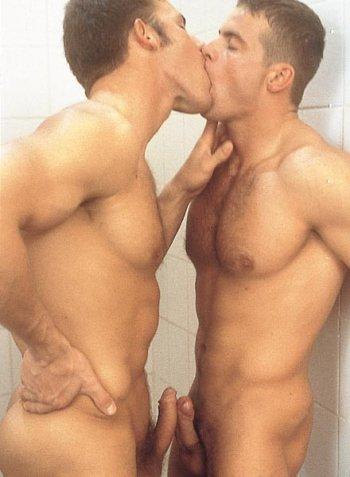 ---
Frot Club is a service of The Man2Man Alliance, an organization of men into Frot
To learn more about Frot, ck out What's Hot About Frot
Or visit our FAQs page.
---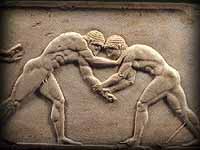 | What's Hot About Frot | Hyacinthine Love | THE FIGHT | Kevin! | Cockrub Warriors of Mars | The Avenger | Antagony | TUFF GUYZ | Musings of a BGM |
| Warriors Speak | Ask Sensei Patrick | Warrior Fiction | Frot: The Next Sexual Revolution | Sex Between Men: An Activity, Not A Condition |
| Heroes Site Guide | Toward a New Concept of M2M | What Sex Is |In Search of an Heroic Friend | Masculinity and Spirit |
| Jocks and Cocks | Gilgamesh | The Greeks | Hoplites! | The Warrior Bond | Nude Combat | Phallic, Masculine, Heroic | Reading |
| Heroic Homosex Home | Cockrub Warriors Home | Heroes Home | Story of Bill and Brett Home | Frot Club Home |
| Definitions | FAQs | Join Us | Contact Us | Tell Your Story |


© All material on this site Copyright 2001 - 2018 by Bill Weintraub. All rights reserved.