---
Hawaii for genuine relationship
I'm a 28 year old man looking for a relationship with a man who's into frot and not into anal. I'm very passionate and affectionate, always looking for love and a genuine relationship and not just trying to hook up. I love kissing and lots of close intimate body contact, love to cuddle and be lost in each other. I'm 5'11'', 165 lbs, clean cut/shaven, brown complexion, semi-hairy, clean hygiene, drug/disease free, educated, easy going, and a loyal guy. If this sounds like something you want, please e-mail me at

frotguyluv

and we can get to know each other better.
---
Big Island frot partner
Looking for a masculine, fit minded frot partner into wrestling and fun! Age not important as honest, positive attitude. If you are THE MAN! e-mail for more to

wesley
---
male bonding
It appears that there are only two avantegarde guys so far in Hawaii...who have found this site anyway. I'll be the third. I have always prefferred this type of m2m relationship. I don't identify with the stereotypical misgivings of male bonding. I am always willing to open a dialog.

I do prefer a kind yet manly sort of man, who is tough yet tender. Who is not afraid to feel, to be emotional, be spiritual. I find over the years that, my attraction has predominantly been toward "straight" men, even if they are married. Somehow their being married and "in love" with their wife or partner says more to me about their "being". There is a fullness in their life and yet I feel that I may enhance it. I seek no sacrifices in their life or lifestyles, only expanding the colors of this lifetime. Of course, a man doesn't have to be married and hetero to capture my interest. Even a man who is single, hetero or homo can strike a chord in me. The magic for me is...the eyes. It's in there! I remember one young man who was sort of "punkish" and cool, you know...the jock/homme'/macho dude kinda guy. But, I had it in for him because, when all the exterior influences were gone and only he and I would be together and having heart to heart conversations...I found that he was sensitive, vulnerable and intelligent and manly...all at the same time. All I could see was the potential of "HIM".

Because he was married to a quite beautiful and very wonderful young woman, I never pursued him in any manner than to observe, recognize and unweave the webbing of a young man as he aggressively tries to prove to everyone that he is "all that". I guess in his youthful manhood, he doesn't realize that we "older ones" can already see his greatness and his potential. Oh' how wonderful to be young.

Do excuse me for going on and on but, to me, all of this too is "frot". This is all part of the bonding of male to male. The physical part is, in part, about trust. Letting love...be love. No labels and rules...just "love" and the pleasure and healing magic of it.

Ashook
---
Are there frot guys in Hawaii
I'm over 40 nonsmoker and definitely NO drugs. I am healthy and in great shape, I work out at the gym regularly. I don't do gay bars nor do I cruise. One nite stands are not an option either. I love being intimate and yet tender in a masculine way, oh yeah I almost forgot, I don't give or receive oral/anal sex. Apart from all that I am a great person to have as a lifetime friend, Let me hear from you

Joe
---
Re: Are there frot guys in Hawaii

Good day mate.

Thank you and choke mahalos for responding to my email. Thank you Man2Man Alliance for opening-up the doors for inspiring me and other frot men to come out and enjoy what God have given us. I am estatic and will be a role model for all frot men!

Slingshotblue in Hawaii
---
looking for c2c battles in hawaii
If you guys are out there Email me I need some big cock to fight Im 6'2 195 good build 7.5 cut and strong

Mean fucker
---
Re: looking for c2c battles in hawaii

My kind of place! Any guys out there that wish they had a jerk-off buddy?

gyama
---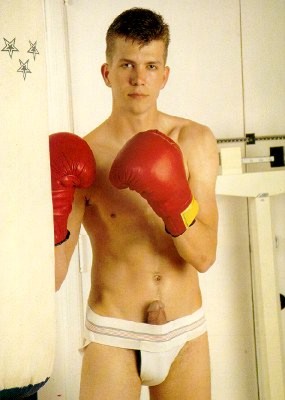 ---
POSTING PROCEDURE and POSTING GUIDELINES
Welcome to Frot Club!
Frot Club is currently being hit with a large volume of spam.
For that reason, please reply to existing posts via the poster's email address.
Please submit NEW POSTS via email to bill@man2manalliance.org
Your email should contain the following information:
Please remember, in composing your post, that our boards are for guys looking for an LTR or a long-term Frot buddy.
They're not for guys who are promiscuous or looking to hook up.
For that reason, please be mindful of language. Posts should read "looking for 'a friend,' 'a buddy,' 'a guy'." Posts which read "looking for guys, buddies, etc." will not be accepted.
Men who are partnered with women are encouraged to post provided they too limit themselves to one male partner.
In addition, please observe these guidelines:
POSTING GUIDELINES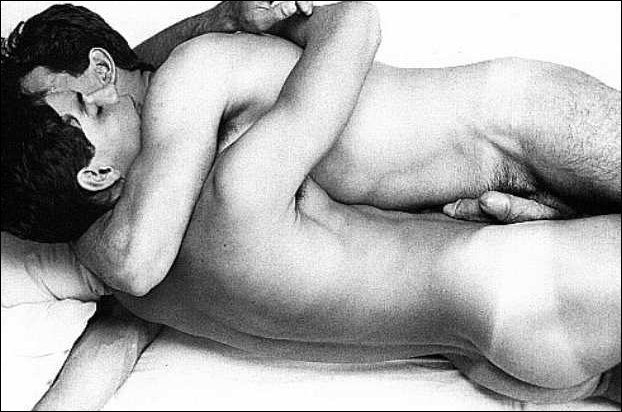 "To Love Another Man as an Equal and a Man with Total Fidelity."
Frot Club is a service of The Man2Man Alliance, an organization dedicated to promoting Fidelity and Frot among men who have sex with men.
The Men of the Alliance ask guys who want to use the club to first familiarize themselves with our ideals and goals as expressed in the articles listed on The Man2Man Alliance home page.
Again, it's very important that you familiarize yourself with the ideals and goals of The Man2Man Alliance before submitting a post.
Posts which indicate an ignorance of those ideals and goals, or that you don't support those ideals and goals, will be rejected.
Again, you must support the ideals and goals of The Man2Man Alliance in order to be posted in Frot Club.
For example:
We reject hedonism and ethical nihilism.

That means we reject any male-male sexual practice that does not directly celebrate and exalt the mutual Manhood of both Men through Combative and Aggressive Phallus-Against-Phallus.

It also means that we reject any ethical or other belief system that does not have Manhood and Manliness at its core, and that fails to identify Manhood with Virtue.

We reject the categories of sexual orientation and all labels associated with or arising from those categories, including, but not limited to, "gay," "straight," "homosexual," and "heterosexual" --

And any other labels which some creature might happen to dredge up from the disturbed and dismal depths of its UN-conscious.

We reject those labels, and we reject anyone who uses them.
After you've done some reading, understand our principles, and feel ready to post, please observe these guidelines:
Frot Club, like our other sites, is for guys who are passionate about frot and not into anal. Don't post on this board if you're into anal.
No racism. Ours is a global fraternity, and racism is not part of our warrior way.
No advocacy of drug use.
No advocacy of unsafe sex, including cum sucking and docking.
No spam, no sleaze, no tops or bottoms, and no solicitation of group or promiscuous sex.
Posts which violate these guidelines will not be accepted.
The Man2Man Alliance does not support promiscuity.
These boards are here to help men into frot connect, but only you can determine whether they'll be used responsibly.
If men into frot become as promiscuous as men into anal have been, frot will lose its innocence and joy and become yet another vector for STDs.
Don't let that happen.
Promiscuity is physically dangerous and, for most people, pyschologically debilitating.
So go for quality, not quantity.
And use Frot Club to find your Heroic Friend.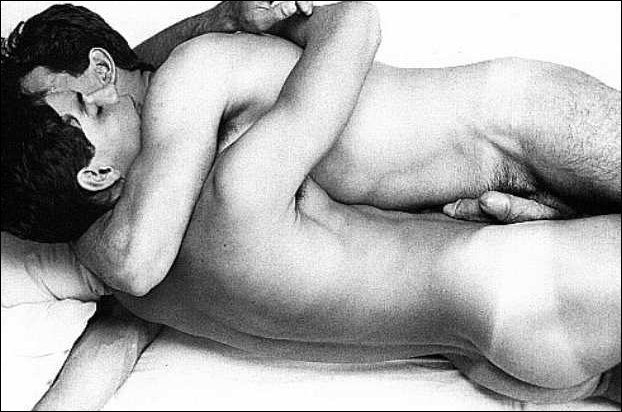 ---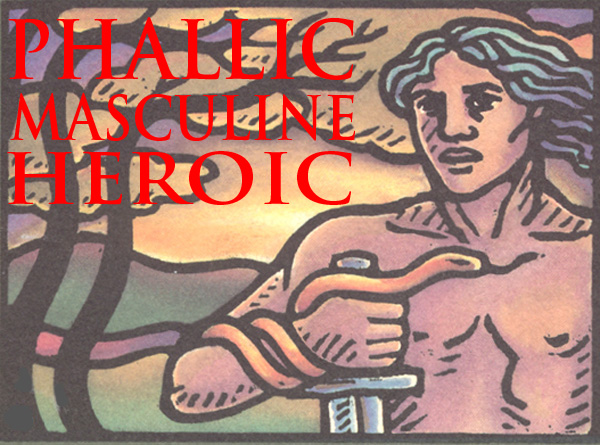 ---


AND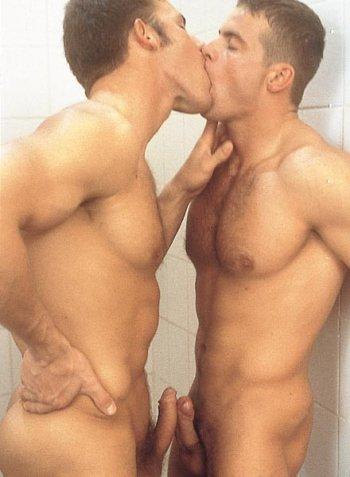 ---
Frot Club is a service of The Man2Man Alliance, an organization of men into Frot
To learn more about Frot, ck out What's Hot About Frot
Or visit our FAQs page.
---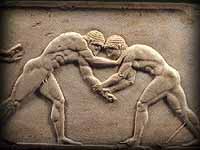 | What's Hot About Frot | Hyacinthine Love | THE FIGHT | Kevin! | Cockrub Warriors of Mars | The Avenger | Antagony | TUFF GUYZ | Musings of a BGM |
| Warriors Speak | Ask Sensei Patrick | Warrior Fiction | Frot: The Next Sexual Revolution | Sex Between Men: An Activity, Not A Condition |
| Heroes Site Guide | Toward a New Concept of M2M | What Sex Is |In Search of an Heroic Friend | Masculinity and Spirit |
| Jocks and Cocks | Gilgamesh | The Greeks | Hoplites! | The Warrior Bond | Nude Combat | Phallic, Masculine, Heroic | Reading |
| Heroic Homosex Home | Cockrub Warriors Home | Heroes Home | Story of Bill and Brett Home | Frot Club Home |
| Definitions | FAQs | Join Us | Contact Us | Tell Your Story |


© All material on this site Copyright 2001 - 2018 by Bill Weintraub. All rights reserved.