---
CHAMPAIGN FROT BUDDY
Current college student looking for someone who shares my desire for cock grinding and frottage. Hairy chest and bearded.
5'10" 180 lbs. 6 in cut.
Jacob
---
Northwest Chicago Burbs. 62. Looking for a discreet, Frot buddy, 35 &. . .
I am a 62 gay-identified (closeted) white male professional in Arlington Heights looking for friendship, fun, in & out of bed.
Extremely discreet, & very sensual, passionate.
I think that frot/frottage with the right partner is extremely sensual; love body contact, massage, soapy showers, kissing, cock rubbing. . .
5'6, 235, 4c, big balls, gray hair, brown eyes, safe, clean, discreet.
Looking for a special friend.
Thanks!
Arnsteiner
---
Chicago and northwest suburbs -- Looking for a frot buddy or ltr
Looking for a frot buddy or ltr. Young clean cut professional. 25 yrs old. 140 lbs. Cut. Latino/white mix. I've always loved frotting and body contact and think cock on cock is true pure man sex. Looking for someone similar in their 20s - early 30s, fit and well rounded. Can exchange pictures.
Rolson1106
---
Chicago looking for Masculine for an LTR
I am looking for a masculine, thin to muscular guy who enjoys frot as much as I do for a long term relationship. I am 36 5'9 latino with long hair (rocker style . . . hehe) if interested please email.

Jorge
---
Chicago Frot bud
Am looking for a Frot bud in Chicago. I live in the Near North area. 50 years old , 5' 7", 157 lbs., still quite fit, ... a regular bud,... Pacific Islander . It would be great to meet a bud who is of the same outlook as I am be they of whatever race or age group. Contact me if interested through my e-mail. Thanks.

BoB
---
North Chicago frot friend
Looking for inshape, masc friend. BiBM, 6'1, 40, 200 athletic looking for frot friend to show me around the windy city. Hit me up.

Tony
---
Edgewater/Andersonville area of Chicago Looking for frot buddy with possible LTR
Hey, I'm looking for a frot buddy with a possible LTR. I'm 5'10 155lbs. Lean and toned. Could be down for wrestling. I live in Edgewater/Andersonville area of Chicago.

Michael
---
North Chicago frot bud/LTR
Looking for a frot bud for friendship, or LTR. I'm 35, 5'11, 175, br/br, 7" cut, and looking for another masculine guy in the north Chicago area, or general vicinity. Prefer guys around my age or older, looking for the same! Contact me directly at

DLTN234
---
CHICAGO and Suburbs Seek Older 50+ Guy for Frot
Hi. My name is David. I'm early 40s, 5' 6", 135lbs. and Latin. I'm looking for a mature guy, 50-70 years old, medium build, 5' 9" to 6' 2", for private frot fun in Chicago and suburbs extending about 35 miles. I'm discreet so closeted is OK but please no inexperienced. Love hairy chests, big thighs, uncut. Let's conspire, meet and hump until we gush with joy.

David
---
KENOSHA WI, NORTHERN IL
Hey-

I'm a thin healthy naturist living on 40 acres in the woods in rural Kenosha WI.

Searching for a nudist ltr bud who enjoys a healthy life naked outside in the sun. Also skinny dipping in a little lake.

But I'm shy. Slim fit guys only--the woods are rough.

Tough Attitude counts not Age. Young ok I can teach you. Old ok teach me more.

NO hole sex drugs. Sorry no fat or fem--won't work for wrestling. I'm 130# haha.

B B
---
Springfield long-term Frot bro
I am 19, looking for a guy closeby in Springfield IL area who enjoys frot and mutual masturbation. I am 5'11, 150 pounds, looking for a guy that is about my size, but a good heart and respect for others overcomes just about anything. I would like to stick with guys between 18-30, although the statement above applies here. I want this to be long-term and safe and to avoid "drama."

Would love to meet in person over coffee/food/etc.

I am not looking for "no-strings-attached," I am fine with a relationship if all works out. Most important thing though is respect and friendship.

Let me know if you are interested!

Steven
---
CHICAGO frot buddy
Hi, my name is Tyrone and I'm 21 years old African American from Chicago, IL. I'm looking for a frot buddy between the ages of 18-35. I love to frot, because I think it is very fun and satisfying.

Tyrone
---
CENTRAL Illinois Frot Buddy
Hi, I'm 27 years old, and love frot. I'm from the central Illinois area, and am looking for a frot buddy. I'm not looking for anyone over 35, so please respect that. I'm in very good shape, and can send pictures if you wish to exchange. I LOVE this site!!! Let me know if you're interested!

Andrew
---
Being a cock rubbin man
Into c2c man action, underwear/jockstrap, massage for men only. I'm 6'2", hairy chest legs and ass. I workout/swim Late 40's. Very friendly w/sense of humor.

cockrubberman
---
nude workout in chicago
looking for a nude workout partner, weightlifting, flexing, frot wrestling

frotmuscle
---
CHICAGO Frot buddy
Hi, my name is Clint and I am from Chicago.

I am looking for a frot buddy. I am honest, dependable and try to lead a life of integrity. Looking for like-minded buddy for safe, frot intimacy.

Clint
---
SPRINGFIELD Frot buddy
Looking for a Frot buddy in or near Springfield, Illinois. I am 62, with hairy chest, legs and arms. Retired professional seek discrete guy.

Grant
---
CHICAGO AREA Frot buddy
Looking for a guy to share true, man to man intimacy. Are there really other guys around here with the same frot turn-ons as me? I'm talking about normal, masculine, fit guys that find this site incredibly hot. I'm tall, 36, salt and pepper hair, looking for another guy who wants the sexual and personal pleasure of man to man relationship. I am not into the gay scene at all and I am looking for a guy to show me the masculine world that I thought I could not have. I am not looking for a married/committed guy

late twenties-mid fourties preferred

Luminail
---
Full Frontal Frottage
Looking for someone into full frontal frottage--humping and grinding and cumming all over my hairy belly or me over yours. Live in city. Work out 3 times a week, 58 yo, 200 lbs, 5'11". Let's have fun!

Frotlover
---
Frot and/or Wrestle
52 6' 195 WM in Lakeview/Boystown looking for a younger frot buddy (25-40). Love to wrestle also. Love long frot sessions with kissing and sweaty body contact.

sweatoh
---
Safe, simple M2M frot in the naperville/aurora area
Hey guys, I'd love to find someone that gets as turned on by this web site as I do. I love the pictures and stories and excellent frot activities; it describes perfectly how I feel.

I'm 5'8, 140lbs, 42y/o, normal, professional, easy-going, masculine, in great shape and into health and fitness (and frot). Would just like to find a similarly motivated guy that is anywhere from 20-42y/o, in good shape and easy-going. If we were about the same size, I'd love to do some oil wrestling, but that's not a big deal, any frot is great. I've also been trained by a licensed masseur, and give an excellent full body massage. So if any smooth, young stud simply wants a quality (and free) massage, let me know (or if someone wants to trade massages).

Send stats, location and a pic, and I'll send you mine . . . thanks

frotguy
---
FROM THE NORTHWEST SIDE
Hello My name is Ricardo and I am from the northwest side of Chicago..
I am looking for a buddy who would like Frot / M2M contact.
I am Hispanic with an olive complexion, brown eyes and hair. I stand 5'7". 167 lbs. with a slight muscular toned body.
I am in my mid 30s looking for someone between 21 thru 45.
If you are a decent clean and sane individual please feel free to contact me at
RICARDO
---
CHICAGO, N SIDE: Tall, GL Professional Fella for workout, frot bud, bonding
Chicago, N Side.

I'm a masculine, genunine, good looking fella 6'3 210 red-brn, white, cleancut, professional, creative, funny guy who is not perfect but is looking for a similar workout bud and frot partner ( race, not important, any race, any sexual orientation, etc.)

Looking to give and receive mutual body, heart, mind and spiritual support working out and m2m friendship. Among ideal activities would be for us to meet after work to work out or going running together, helping each other progress; take a shower and than come together m2m. Let's take care of our needs, M2M

Would love to hear from you...I know you are out there.

ChgoTallRed
---
Heroic friend in far west burbs Naperville/Aurora
Are there really other guys around here with the same frot turn-ons as me? I'm talking about normal, masculine, fit guys that find this site incredibly hot. Bill has done an excellent job promoting morals, monogamy and friendship along with true sexual equality. It would be great to ultimately find a "Heroic Friend" who is compatible in morals, sense of humor, and bodies. I'm 5-8, 135# and a young looking 40 y/o...I'd love to hear from you if you are 20-40 years old and being in good shape is a high priority in your life.
Frotforever!
frotforever
---
POSTING PROCEDURE and POSTING GUIDELINES
Welcome to Frot Club!
Frot Club is currently being hit with a large volume of spam.
For that reason, please reply to existing posts via the poster's email address.
Please submit NEW POSTS via email to bill@man2manalliance.org
Your email should contain the following information:
Please remember, in composing your post, that our boards are for guys looking for an LTR or a long-term Frot buddy.
They're not for guys who are promiscuous or looking to hook up.
For that reason, please be mindful of language. Posts should read "looking for 'a friend,' 'a buddy,' 'a guy'." Posts which read "looking for guys, buddies, etc." will not be accepted.
Men who are partnered with women are encouraged to post provided they too limit themselves to one male partner.
In addition, please observe these guidelines:
POSTING GUIDELINES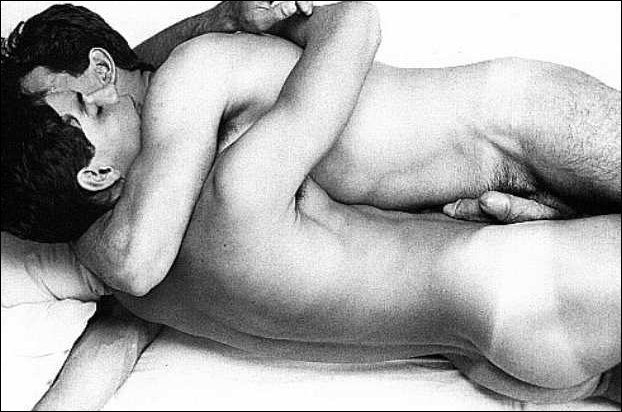 "To Love Another Man as an Equal and a Man with Total Fidelity."
Frot Club is a service of The Man2Man Alliance, an organization dedicated to promoting Fidelity and Frot among men who have sex with men.
The Men of the Alliance ask guys who want to use the club to first familiarize themselves with our ideals and goals as expressed in the articles listed on The Man2Man Alliance home page.
Again, it's very important that you familiarize yourself with the ideals and goals of The Man2Man Alliance before submitting a post.
Posts which indicate an ignorance of those ideals and goals, or that you don't support those ideals and goals, will be rejected.
Again, you must support the ideals and goals of The Man2Man Alliance in order to be posted in Frot Club.
For example:
We reject hedonism and ethical nihilism.

That means we reject any male-male sexual practice that does not directly celebrate and exalt the mutual Manhood of both Men through Combative and Aggressive Phallus-Against-Phallus.

It also means that we reject any ethical or other belief system that does not have Manhood and Manliness at its core, and that fails to identify Manhood with Virtue.

We reject the categories of sexual orientation and all labels associated with or arising from those categories, including, but not limited to, "gay," "straight," "homosexual," and "heterosexual" --

And any other labels which some creature might happen to dredge up from the disturbed and dismal depths of its UN-conscious.

We reject those labels, and we reject anyone who uses them.
After you've done some reading, understand our principles, and feel ready to post, please observe these guidelines:
Frot Club, like our other sites, is for guys who are passionate about frot and not into anal. Don't post on this board if you're into anal.
No racism. Ours is a global fraternity, and racism is not part of our warrior way.
No advocacy of drug use.
No advocacy of unsafe sex, including cum sucking and docking.
No spam, no sleaze, no tops or bottoms, and no solicitation of group or promiscuous sex.
Posts which violate these guidelines will not be accepted.
The Man2Man Alliance does not support promiscuity.
These boards are here to help men into frot connect, but only you can determine whether they'll be used responsibly.
If men into frot become as promiscuous as men into anal have been, frot will lose its innocence and joy and become yet another vector for STDs.
Don't let that happen.
Promiscuity is physically dangerous and, for most people, pyschologically debilitating.
So go for quality, not quantity.
And use Frot Club to find your Heroic Friend.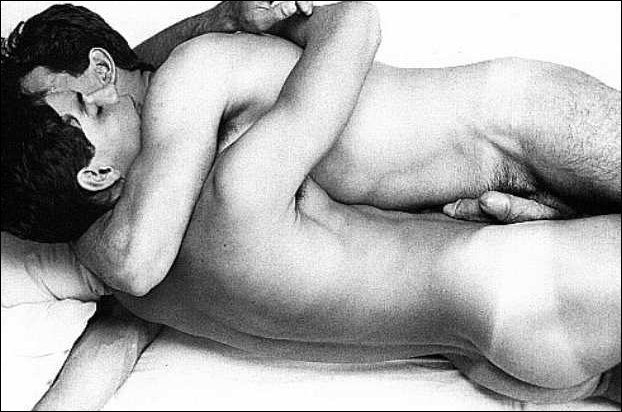 ---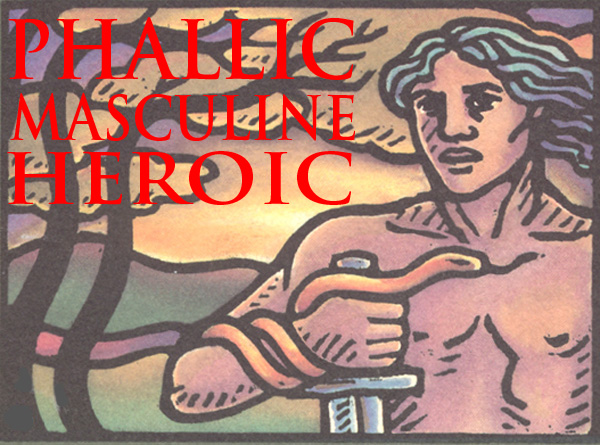 ---


AND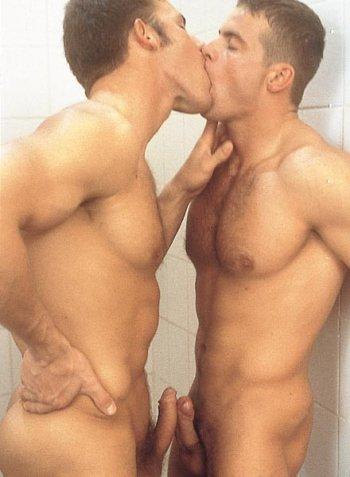 ---
Frot Club is a service of The Man2Man Alliance, an organization of men into Frot
To learn more about Frot, ck out What's Hot About Frot
Or visit our FAQs page.
---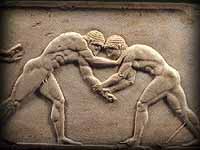 | What's Hot About Frot | Hyacinthine Love | THE FIGHT | Kevin! | Cockrub Warriors of Mars | The Avenger | Antagony | TUFF GUYZ | Musings of a BGM |
| Warriors Speak | Ask Sensei Patrick | Warrior Fiction | Frot: The Next Sexual Revolution | Sex Between Men: An Activity, Not A Condition |
| Heroes Site Guide | Toward a New Concept of M2M | What Sex Is |In Search of an Heroic Friend | Masculinity and Spirit |
| Jocks and Cocks | Gilgamesh | The Greeks | Hoplites! | The Warrior Bond | Nude Combat | Phallic, Masculine, Heroic | Reading |
| Heroic Homosex Home | Cockrub Warriors Home | Heroes Home | Story of Bill and Brett Home | Frot Club Home |
| Definitions | FAQs | Join Us | Contact Us | Tell Your Story |


© All material on this site Copyright 2001 - 2018 by Bill Weintraub. All rights reserved.