---
Indiana -- South of Ft. Wayne
51 yr 6' 1" 205# Into running. Married man who has had these feelings for Frot since I was a teen and have always admired the male body. Now I know why. Would like to meet another sane guy and build a strong manly relationship. You should be wiling to meet up with me and have us get to know each other.

Rob
---
Indianapolis -- married, looking for frot with a man I can feel close to
I consider myself bi and only into intimate frot with a man who I can feel close to. I am married and self employed. I live in Indianapolis, age 60, 5'9 175 lbs and open to different body types. I am not into wrestling but just being intimate with a man. I know if we click we can meet on a regular basis and establish a nice frot relationship. I live in the far eastside of Indy and work on the northside.
Jim
---
looking for a Frot partner in Monticello
i'm 24 slender and 110 w30 caucasion looking for a Frot partner in Monticello. my first time frot was with a guy about 6 years younger than me (brothers) and it felt very good!! been looking ever since for a long term frot partner, weight doesn't matter and any age any race!! if you would like to be my frot partner hit me up! i love the Alliance, i'm glad finally i found a website where there are other like minded people who are not into anal!!!

Bobby
---
Frot Buddy in Indianapolis
I am a homosexual man, but I don't identify with the 'gay community'. Effeminate men, anal sex and all the games gay men play really turn me off. I avoid the gay community like the plague, and as a result, much of my life I have felt isolated and trapped in a "no-mans land". I'm grateful to have found this website of guys just like me, or similar in their beliefs about male intimacy. I'm looking for a LTR with a like-minded masculine, hung guy who loves frot/mutual jo/intimacy/kissing/body contact/touch as much as I do. Nothing turns me on like the sight of two big boners covered in grease and precum, sliding up against each other 'til they finally shoot their hot loads... I'm not into anal or oral, so don't even ask. I'm a young 48 (look like I'm in my late thirties), 5' 10", 185 lbs., large cut penis, brn/blu, drug and disease free, clean-cut, a full time college student, and I live in Indianapolis. While great sex is awesome, ideally, I'd like to forge a solid, mutually respectful and loving deep friendship with a guy who enjoys everything life has to offer outside the bedroom. If this sounds like something you'd like to pursue, hit me up.

william
---
Indiana, Michiana
Regular 21-year-old guy who's moved back into the area. Looking for another in-shape, good guy 21-35 for working out, grabbing a beer, hanging out. I'm skinny but toned, blue-eyed, brown hair. Just looking to see what kind of a guy I can find to explore this kind of male intimacy with.

Andrew
---
INDIANAPOLIS / BLOOMINGTON Frot buddy
i live in indianapolis and go to school in bloomington. i am 21 years old 6 foot 5 and 215 pounds with an average circumsized penis. love to hear from you soon

James
---
looking to try 70 miles north of Indy near Logansport
I am a 60 year old looking for a try at frot. The thought of rubbing cocks together turns me on. I am 5'10" 178# very clean. I cannot host but willing to share a room expense if you cannot host either. Want to find a guy close to me that in case we both enjoy and want to do again and again, which I think I might. I will try to travel if someone within a few miles wants to try this frot also.

I get turned on most by smooth younger,but willing to try with someone that is clean and discreete.

Please email me

Robert
---
South Bend/Mishawaka frot buddy
5'8" 150 lbs 58 year old man seeking a masculine frot buddy in the South Bend/Mishawaka area.

Mike
---
NORTHEAST CENTRAL Indiana frot buddy
m 48 150 5'3 brn blu tan workout med hairy chest, luv hot m2m look'g for a buddy to share c2c and become long term buds.

Luv trade'g erotic massages, into music, singing, very conservative, traditional type, guy next door.

Tom
---
CENTRAL INDIANA deep male bonding relationship
I've never "posted" before, but eh, there's a first time for everything I guess. I'm 45 next month, and given that most folks don't live past 90, I guess that I've got the first half behind me. I'd say for the most part it was pretty good. One certainly can't complain about 45 years of excellent health and a great family. After all that's more than 75% of the world has. I grew up in a small farming community in Indiana. My highschool graduting class was the first to break 100 if that says anything. There are always pros and cons about everything, growing up in small town is no exception. In fact, I have to laugh at the truth of a currently popular country song entitled "Everyone dies famous in a small town". It's great to know everybody, but sometimes it's not so great that everyone knows you....at least that little something about yourself that you didn't want anyone to find out about.

For me that thing was always a strong feeling of attraction to guys. I never thought of myself as gay. All the gay guys I knew were always effeminate and loud. They disgusted me. I liked the raw, rugged, masculine guy and I have always been one myself. I played ball, ran cross country, and did lots of physical labor on the farm. I kept all those feelings stashed down deep inside so that no one would know. I got married, had a couple kids, and live pretty much "quite life" in midwest America. In fact I'm pretty indistinguishable from thousands of others guys out there. Still, to this day I can't help but glancing at that buff guy I run across in my day to day. I guess I realize now that what I really want is not so much sex, but the intamacy of a deep male bonding relationship. I'm sure that I'm not alone in this, but like me, most guys are way too afraid of the "gay" thing to reach out. Oh well, life goes on. Maybe on another day I might meet him. You know, I've waited this long, I'm going to be picky about this, so don't take offence if you don't meet the mold.

Im 5'8 and 170, average in shape for my age. Your size, and I don't mean your package, is very important to me. I want someone about my height, not overweight, no smoking, and cares about their appearance to some degree. I prefer you to be married like myself, because that's part of the sharing of experiences through which we would have common bond. I have no intentions of leaving my famly to pursue some "other" lifestyle. I love my family, I just have a hole or void that has to do with male buds. It doesn't mean I love my wife any less. If just means that there is this part of a guy that a woman can never meet. If you're reading this, I know you can relate or you wouldn't be here. Anyway, if this hits you right, drop me a note.

Joe
---
50 y.o. available to provide emotional love c2c
Seeking and yearning for male companionship, happily married with college age children looking for a discreet, personal, relationship with a man willing to explore an emotionally, spiritually, and physically intimate relationship.

John
---
Farmboy fantasies
Hi there.
I grew up on a farm and some of my fondest memories are wrestling in the hay mounds with some of my buddies. I had wished that the wrestling had gone further, but I know the wrestling I did have fulfilled my fantasies for years to come. I would like to find someone that would enjoy being a Frot warrior with me
I look forward to hearing from you. I am in Northeast Indiana, just north of Fort Wayne.
I am 39 years old...not specific of your age as long as 21 or older.
Hit me up!

Woody
---
INDIANAPOLIS -This is for me.
Looking to be your lobster [they mate for life.]
"See, he's her/his lobster!" - Phoebe from 'Friends'
Seriously, Frot is just the best...[only had one experience with it, but wished it would always be this way.] Wanting to find LT regular frot friend to explore with and find out if soulmate-warrior is for us...

Lobsterboy
---
Looking for Frot in Indianapolis
53 y. o. black guy 5'6" 170# looking for a partner that's in to frot, j. o. & kissing. Email me if interested.

Tony
---
SEEKING SAME IN SOUTH BEND AREA
Interesting group. Would be intersted in meeting with another male with these ideals and of the same mind set. Hopefully there is one of you in this part of indiana

chris
---
frot and wrestling
Just came upon web site. Interested in learning more; stories helped me understand my feelings I had and still have when wrestling around; If interested in getting together, let me know. I'm a young (49) and a stocky 200 lbs. I have a hairy chest and would be interested in meeting another guy to wrestle around/frot.

als71
---
EVANSTON Willing to Try
32 year professional guy. This Frot sounds like lots of fun. Maybe we could experiment together. I'm just curious, not gay and DEFINITELY not into anal or oral.
I'd be interested in finding a good looking, fit, relatively athletic guy to try some rubbing and erotic activity. Again, you need to be relatively good looking and fit. I'm 5'8", 169 lbs and I work out at least 3 times per week. I'm interested in muscle to muscle contact.
lemaster24
---
NE Indy, Anderson Area for regular frot bud
34, 6'4", 230, solid hariy build. been married for 10 years but always wanted to have a regular bud to just kick back and J/O with. Not into oral, anal, but love to frot. Open to any age/race would prefer that you are height/weight proportionate. you can email me if you're interested.

mwm4frot
---
Now I get it!
Downtown Indy GWM here...5'11, 183, br/gr, buzzed high and tight, gaotee, 36. For the last eight months, my sexual contacts have all been frot. A conscious decision? Not really. For some reason I was looking for a more deeply erotic, masculine M2m experience. I never knew...never even realized that this is what I was doing. Ever look into the mirror and "see" a different person? I just have. I've spent two hours pouring over this website and have learned more about my sexuality than I can almost process. The power of it all...the intimacy. This needs to be shared. If you're a Warrior like me, then let's connect and be men together.

LeatherBill
---
Looking Near Columbus
I'm looking for someone 18-35. I am very masculine and looking for a lover, workout partner and best friend.

TheMarriedType
---
Two rods, no hands!
Looking for buddy for aggressive c2c action. Maybe beginning with a swordfight but ending with an aggressive rod slammin, hip thrusting grind to payoff!! West Ky here. Lets get it on!

Saber
---
Cock to cock action bud
Hi, I am 46 yo w male--looking for a buddy for some hot cock to cock action--email me with stats if interested--also into wrestling--watching and or participating.

indy7781
---
Rod 2 Rod Buddy!!
Lookin for a bud in Indiana who likes to rub HARD to orgasm. I am in West Ky and would travel some for the right c2c humping action! No oral or anal expected or wanted!! Just shaft to shaft slammin until we climax!!

action4richard
---
INDY Looking for regular frot buddy
I'm a 33 year old white male here in Indy. I'm 5'10" and I weigh 200 lbs. I'd really like to find a frot/jack buddy that can get together on a regular basis; unfortunately I cannot host. Would really like to find a masculine, clean, disease-free buddy between the ages of 25 and 45ish. If interested, email me.
indyfrot@yahoo.com
---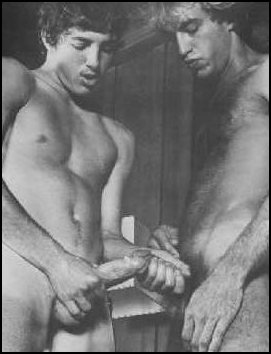 ---
POSTING PROCEDURE and POSTING GUIDELINES
Welcome to Frot Club!
Frot Club is currently being hit with a large volume of spam.
For that reason, please reply to existing posts via the poster's email address.
Please submit NEW POSTS via email to bill@man2manalliance.org
Your email should contain the following information:
Please remember, in composing your post, that our boards are for guys looking for an LTR or a long-term Frot buddy.
They're not for guys who are promiscuous or looking to hook up.
For that reason, please be mindful of language. Posts should read "looking for 'a friend,' 'a buddy,' 'a guy'." Posts which read "looking for guys, buddies, etc." will not be accepted.
Men who are partnered with women are encouraged to post provided they too limit themselves to one male partner.
In addition, please observe these guidelines:
POSTING GUIDELINES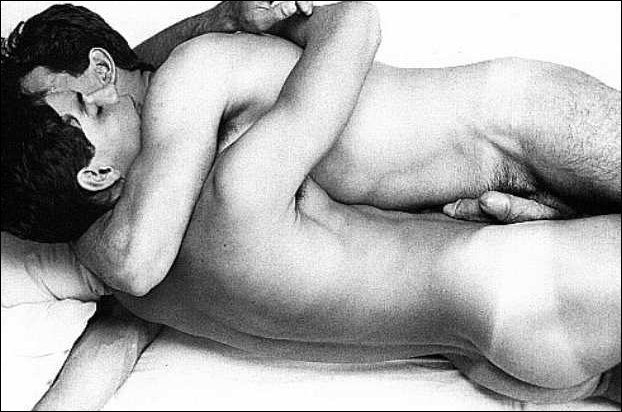 "To Love Another Man as an Equal and a Man with Total Fidelity."
Frot Club is a service of The Man2Man Alliance, an organization dedicated to promoting Fidelity and Frot among men who have sex with men.
The Men of the Alliance ask guys who want to use the club to first familiarize themselves with our ideals and goals as expressed in the articles listed on The Man2Man Alliance home page.
Again, it's very important that you familiarize yourself with the ideals and goals of The Man2Man Alliance before submitting a post.
Posts which indicate an ignorance of those ideals and goals, or that you don't support those ideals and goals, will be rejected.
Again, you must support the ideals and goals of The Man2Man Alliance in order to be posted in Frot Club.
For example:
We reject hedonism and ethical nihilism.

That means we reject any male-male sexual practice that does not directly celebrate and exalt the mutual Manhood of both Men through Combative and Aggressive Phallus-Against-Phallus.

It also means that we reject any ethical or other belief system that does not have Manhood and Manliness at its core, and that fails to identify Manhood with Virtue.

We reject the categories of sexual orientation and all labels associated with or arising from those categories, including, but not limited to, "gay," "straight," "homosexual," and "heterosexual" --

And any other labels which some creature might happen to dredge up from the disturbed and dismal depths of its UN-conscious.

We reject those labels, and we reject anyone who uses them.
After you've done some reading, understand our principles, and feel ready to post, please observe these guidelines:
Frot Club, like our other sites, is for guys who are passionate about frot and not into anal. Don't post on this board if you're into anal.
No racism. Ours is a global fraternity, and racism is not part of our warrior way.
No advocacy of drug use.
No advocacy of unsafe sex, including cum sucking and docking.
No spam, no sleaze, no tops or bottoms, and no solicitation of group or promiscuous sex.
Posts which violate these guidelines will not be accepted.
The Man2Man Alliance does not support promiscuity.
These boards are here to help men into frot connect, but only you can determine whether they'll be used responsibly.
If men into frot become as promiscuous as men into anal have been, frot will lose its innocence and joy and become yet another vector for STDs.
Don't let that happen.
Promiscuity is physically dangerous and, for most people, pyschologically debilitating.
So go for quality, not quantity.
And use Frot Club to find your Heroic Friend.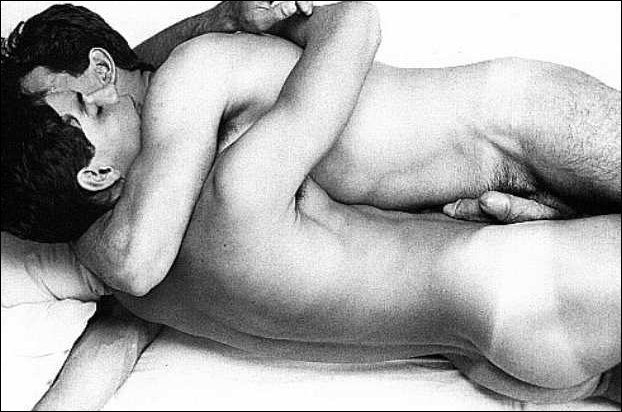 ---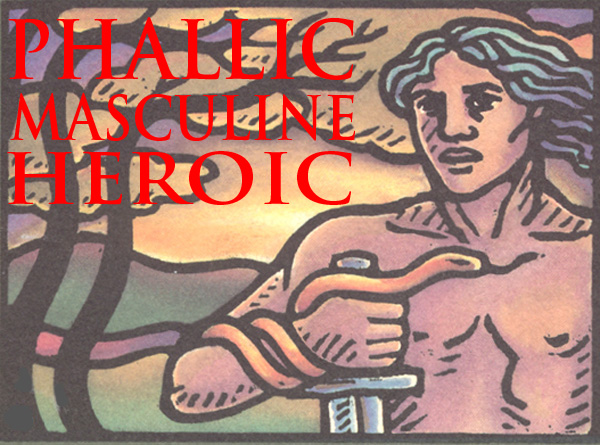 ---


AND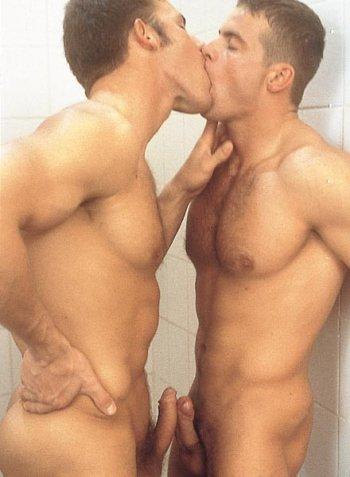 ---
Frot Club is a service of The Man2Man Alliance, an organization of men into Frot
To learn more about Frot, ck out What's Hot About Frot
Or visit our FAQs page.
---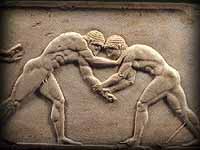 | What's Hot About Frot | Hyacinthine Love | THE FIGHT | Kevin! | Cockrub Warriors of Mars | The Avenger | Antagony | TUFF GUYZ | Musings of a BGM |
| Warriors Speak | Ask Sensei Patrick | Warrior Fiction | Frot: The Next Sexual Revolution | Sex Between Men: An Activity, Not A Condition |
| Heroes Site Guide | Toward a New Concept of M2M | What Sex Is |In Search of an Heroic Friend | Masculinity and Spirit |
| Jocks and Cocks | Gilgamesh | The Greeks | Hoplites! | The Warrior Bond | Nude Combat | Phallic, Masculine, Heroic | Reading |
| Heroic Homosex Home | Cockrub Warriors Home | Heroes Home | Story of Bill and Brett Home | Frot Club Home |
| Definitions | FAQs | Join Us | Contact Us | Tell Your Story |


© All material on this site Copyright 2001 - 2018 by Bill Weintraub. All rights reserved.