---
Western Kansas -- West of Hays
Handsome, 50 year old married man, seeking to establish a frot friend, who also seeks someone they trust with their intimacy. I am fit, 160lbs, well enough endowed, who would like to have a true friend, whom I can spend time with. I am discreet, and expect the same, I am not looking for a one time thing, I'm thinking, if compatible to establish a life long bromance.

Jim
---
Looking for a frot buddy in the Wichita area...
27 yo married white male here, happily married with children and with no plans to change that. I am looking for a guy in a similar situation to form a good, solid male friendship with and, if we both feel like it is right, some frot fun as well. This aspect of our friendship would have to be discrete. I would respect your privacy on this, and would expect it in return.
Above all, I would like to find a good friend. Would prefer someone close enough to my age and/or situation to have similar life experiences. Aside from frot, it would be great to be able to go camping, work out, and even just go out for drinks or pool. If you are looking for the same, please get in touch with me!
BJ Smith
---
20 year old in Atchison
Looking for frot buddy to experiment with. 5'6 and 160lbs. In college so I'm looking for a flexible friend to be there when I need him. If you're there for me I'll be there for you.

Adam
---
Manhattan Kansas Frot bud
20 year old athletic bi-curious guy here looking for a frot bud. Me and a friend have frotted before when we were in high school wrestling in his basement and things just kept heating up as we rubbed each others bodies and took off our clothes, but I haven't gotten to experience that great feeling again for a long time. I'm 5'11 150 lbs in great shape, looking for another guy that is similar in Manhattan, KS.

Roe Rex
---
21st Century Renaissance Man Looking for You!
Hi, guys! I'm 49, 6'2", about 300 lbs, 56" chest, 46" waist, size 13 shoe, dark blond hair, blue eyes... NOT centerfold material! [wink] Yeah, I'm a big masculine guy... sort of a gentle bull. I have hundreds of interests from ice hockey and bowling to cooking a great meal, beer, and a good old movie. Whatever happened to the idea of dating and getting to know a guy before hopping into bed?

That said, I've been lucky enough to have had several LTRs (the longest lasting 13 years), and I miss the intimacy and affection two men can have for each other. I'm still confident that I can find it one more time.

If any of this even sounds vaguely interesting to you, be brave; be a man; say hello. What the hell, we could both be pleasantly surprised.

Jon

PS

I'm right on the border of Kansas City, MO.
---
SEARCHING IN MARYSVILLE
Hey guys, I am a single white male, 49 years old and looking for a frot buddy and if it leads into something longterm, then all the better. Even just a friend to chat with about this wonderful subject would be wonderful. Looks are not near as important to me as the heart so don't be shy. I am just me --- and hopefully yours should it work out that way. Drop me a line. Nothing to lose, but possibly all to gain. Take care.

Jerry
---
Hutch, Wichita, Kingman area looking for a friend
divorced in shape dad in the Hutch, Wichita, Kingman area, health minded, very in shape and very young looking 47, looking for someone around 30-50 (they have the same yrs of life experience and common sense) (but not limited to) and who also is into working out and taking care of themselves and their appearance for a friend and maybe more.

Joel
---
it took too long
I wish I would have found this site sooner. Would have saved lots of frustration. Looking for someone to explore frot with.

mdprier
---
Yo frot buds!
Hey guys, straight, good-looking 20/m here seeking a frot buddy in op, lenexa, olathe, leawood, shawnee or surrounding area. Don't be shy!

hottofrot
---
good looking FROT buddy/relationship?
I'm 6', 175....gl, athletic guy. Wasn't sure what I was looking for until I found a name for it in FROT. Looking for a discreet relationship with another attractive FROT guy....friends to the public. FROT behind closed doors....safe and clean and a good guy....if interested send me an e-mail and tell me about yourself....a pic is a plus.

Discreet OP Jock Guy
---
Re: good looking FROT buddy/relationship?

Hey I saw your post on Frot Club. I feel the same, I wasn't sure what I was looking for until I found frot. I'm looking for discreet relationship like you. I'm safe, clean and my friends would say a good guy. I'm 5' 11'', 150lb, 33w, enjoy exercise (running & biking), in Lawrence, Ks. Reply if interested.

Rick
---
frot bud
19, horny and hung, athletic, 165 lbs, 32 inch waist, 8"c, lookin for a buddy for some safe fun

tonedstud
---
Manhattan, Topeka, Lawrence, KC
Looking for a regular frot partner somewhat near my stats....5'9 150 31w 40c 7.5c Into frot ONLY. Long grind and rub sessions or lite chest pin erotic wrestling.

Joe
---
Wanting to make a true friend in the south KC metro area
Here it is guys, I'm 45, white, 180, 5'8", goatee and mustache, hair cut short. I'm an average looking guy that works out some, so I am in shape but need to lose 10 or 15 pounds, my manhood is an average 5.5". If you are stuck on large cocks, I'm not your man, besides this is not the criteria I am looking at, nor should it be yours. You need to be as I, sincerely looking for friendship based on real, healthy male intimacy.

I'm married with children and plans on staying that way, have a same sex attraction since my teens but have not ever acted on it. This doesn't mean I'm fresh meat for anybody, though.

I'm looking to make a real, true friendship with real male intimacy, I need to make physical contact but will make it clear that SEX is not the main point of the relationship. I want true friendship that can safely explore and determine the needs of each other without being destructive to my marriage or the male to male relationship. I would rather have a friend than sex, if you know what I mean (if you don't, please stop here).

I am eager to meet a guy, I like a hairy guy but that is not a pre-requsite to a relationship. Need to be masculine and mature, looking for the same thing I am, friendship first and if found mutually necessary, discreet sexual contact within the boundaries of this site (only if both consent).

I am intelligent and want to have serious replies only. This does stimulate me thinking about the possiblities, mainly because I want real friendship and that turns me on cause it has evaded me for so long.

If you have got this far and think you would like to start up a conversation via email to begin with to see how things go, I encourage you to do so. If you are looking for a quick sex partner and to get my "cherry", sorry, I'm not gonna do it.

Hope this finds a real man looking for a real friendship.

Gary

gmm_45
---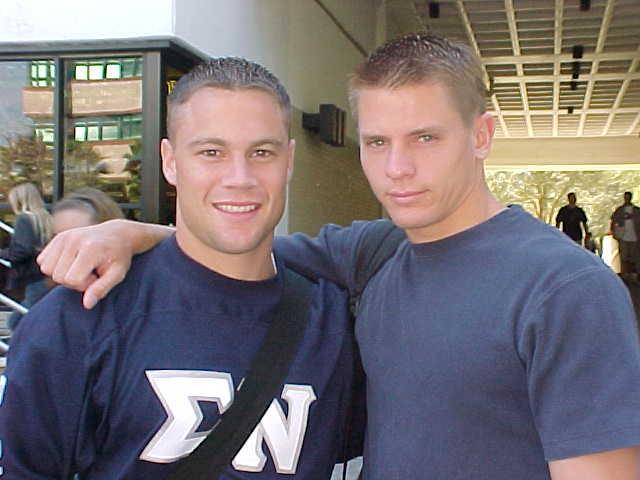 ---
POSTING PROCEDURE and POSTING GUIDELINES
Welcome to Frot Club!
Frot Club is currently being hit with a large volume of spam.
For that reason, please reply to existing posts via the poster's email address.
Please submit NEW POSTS via email to bill@man2manalliance.org
Your email should contain the following information:
Please remember, in composing your post, that our boards are for guys looking for an LTR or a long-term Frot buddy.
They're not for guys who are promiscuous or looking to hook up.
For that reason, please be mindful of language. Posts should read "looking for 'a friend,' 'a buddy,' 'a guy'." Posts which read "looking for guys, buddies, etc." will not be accepted.
Men who are partnered with women are encouraged to post provided they too limit themselves to one male partner.
In addition, please observe these guidelines:
POSTING GUIDELINES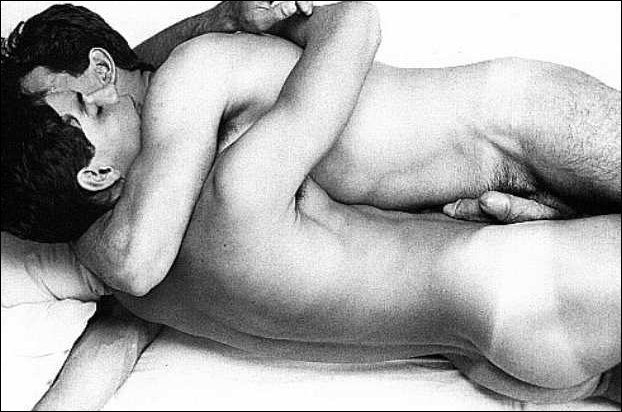 "To Love Another Man as an Equal and a Man with Total Fidelity."
Frot Club is a service of The Man2Man Alliance, an organization dedicated to promoting Fidelity and Frot among men who have sex with men.
The Men of the Alliance ask guys who want to use the club to first familiarize themselves with our ideals and goals as expressed in the articles listed on The Man2Man Alliance home page.
Again, it's very important that you familiarize yourself with the ideals and goals of The Man2Man Alliance before submitting a post.
Posts which indicate an ignorance of those ideals and goals, or that you don't support those ideals and goals, will be rejected.
Again, you must support the ideals and goals of The Man2Man Alliance in order to be posted in Frot Club.
For example:
We reject hedonism and ethical nihilism.

That means we reject any male-male sexual practice that does not directly celebrate and exalt the mutual Manhood of both Men through Combative and Aggressive Phallus-Against-Phallus.

It also means that we reject any ethical or other belief system that does not have Manhood and Manliness at its core, and that fails to identify Manhood with Virtue.

We reject the categories of sexual orientation and all labels associated with or arising from those categories, including, but not limited to, "gay," "straight," "homosexual," and "heterosexual" --

And any other labels which some creature might happen to dredge up from the disturbed and dismal depths of its UN-conscious.

We reject those labels, and we reject anyone who uses them.
After you've done some reading, understand our principles, and feel ready to post, please observe these guidelines:
Frot Club, like our other sites, is for guys who are passionate about frot and not into anal. Don't post on this board if you're into anal.
No racism. Ours is a global fraternity, and racism is not part of our warrior way.
No advocacy of drug use.
No advocacy of unsafe sex, including cum sucking and docking.
No spam, no sleaze, no tops or bottoms, and no solicitation of group or promiscuous sex.
Posts which violate these guidelines will not be accepted.
The Man2Man Alliance does not support promiscuity.
These boards are here to help men into frot connect, but only you can determine whether they'll be used responsibly.
If men into frot become as promiscuous as men into anal have been, frot will lose its innocence and joy and become yet another vector for STDs.
Don't let that happen.
Promiscuity is physically dangerous and, for most people, pyschologically debilitating.
So go for quality, not quantity.
And use Frot Club to find your Heroic Friend.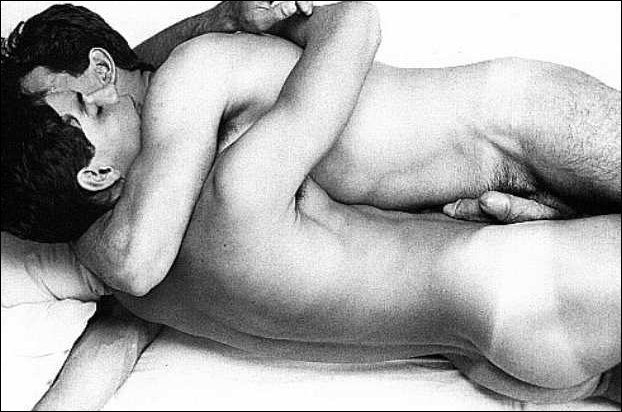 ---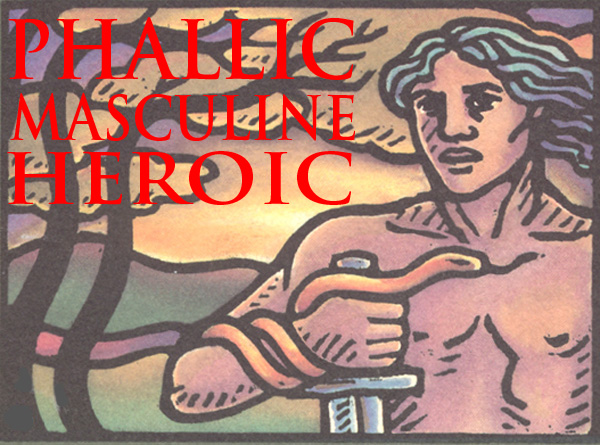 ---


AND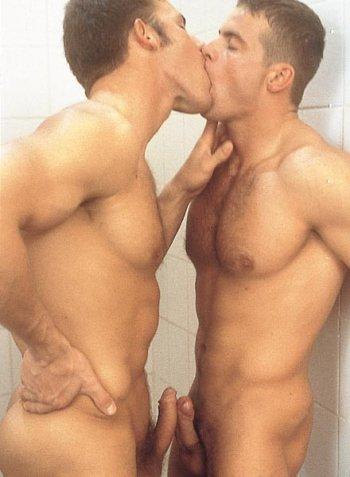 ---
Frot Club is a service of The Man2Man Alliance, an organization of men into Frot
To learn more about Frot, ck out What's Hot About Frot
Or visit our FAQs page.
---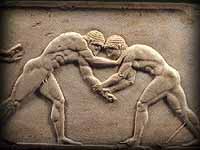 | What's Hot About Frot | Hyacinthine Love | THE FIGHT | Kevin! | Cockrub Warriors of Mars | The Avenger | Antagony | TUFF GUYZ | Musings of a BGM |
| Warriors Speak | Ask Sensei Patrick | Warrior Fiction | Frot: The Next Sexual Revolution | Sex Between Men: An Activity, Not A Condition |
| Heroes Site Guide | Toward a New Concept of M2M | What Sex Is |In Search of an Heroic Friend | Masculinity and Spirit |
| Jocks and Cocks | Gilgamesh | The Greeks | Hoplites! | The Warrior Bond | Nude Combat | Phallic, Masculine, Heroic | Reading |
| Heroic Homosex Home | Cockrub Warriors Home | Heroes Home | Story of Bill and Brett Home | Frot Club Home |
| Definitions | FAQs | Join Us | Contact Us | Tell Your Story |


© All material on this site Copyright 2001 - 2018 by Bill Weintraub. All rights reserved.