---
Married Retired Military Man ISO Long Term FROT Bud For Personal And Private Friendship
I am a married retired military man. I have enjoyed man2man pleasure discretely for 20 years and have always found full body contact, frontage, spooning, kissing, and light nibbling to be the most erotic of my shared enjoyment. Now that I have found this page I would like to (hopefully) meet another man in western KY who can discretely enjoy FROT with me now.
Lee
---
Frot Warrior -- Central Kentucky Area
Frottage has always been a love of mine. It's truly a way to embrace the manhood that we all share and think of from time to time.
Finding and reading this site and seeing that others feel this way, and respect this togetherness has been a great discovery for me.
I'm married, no kids, and enjoy my life and want to keep this.
-- 41 and looking to share frot with same age range.
-- a frot bud that understands what it means to share in that way and who also understands the meaning of confidentiality.
Josh
---
Looking for a friend for a LTR
I am from Murray in Western Kentucky.

I am looking for a gay-identified friend in western Kentucky for a LTR that has the same interest in Frot.

I am a GWM 220lbs, 6', 6" cut. Into Geocaching, Bowling, Disc Golf, Golf and Computers.

I am looking for a friend that I can develop a long term relationship with that is interested in some of the same things, and maybe can introduce me to some new activites.

Email me if you are interested and want to talk.

Kris
---
Kentucky guy - GLASGOW AREA looking for discreet buddy
Just discovered this site. Was not familiar w/the word frottage, but have always enjoyed the concept.
Very passionate here. Love lots of body contact, touching, rubbing...the feel of another man's body against mine, or the feel of his hands on me excites me. I love the electricity that is exchanged between guys when physical contact is made. Enjoy mutual massage. Enjoy playing in the shower where we can get lathered up and take turns sliding our hands all over each other, and our bodies sliding together I love the feel of standing behind a man in the shower, wrapping my arms around him, pulling our bodies together, my hands slowly exploring and enjoying his body, then switching places.
Being new to this site, I've copied and pasted snippets from other sample posts which expressed things which I enjoy and am looking for...
Looking for a guy to share true, man to man intimacy.
I'd really like to find a frot/jack buddy that can get together on a regular basis; unfortunately I cannot host.
looking for a friend to J/O and frot with.
I really enjoy lots of lovemaking, and body contact of all sorts.
to lay together, holding each other
Enjoy wrestling, combat sports and frot because no other activities bond two men deeper than these manly & physical pursuits. Friendly, open and passionate man-to-man full body contact.
really into frot/rub/massage/touch. I think frot is a far hotter and more intimate activity than any other sex.
fun wrestling and hot rubbing
I am looking for masculine intimacy with another buddy to develop a relationship where we could meet on a regular basis. I enjoy getting naked with lots of body contact, kissing, touching, JO.
If you're a nice, sane, professional guy who would like to connect with a similar buddy for some naked passionate times, please reply.
Johnny
---
Central/NE Kentucky Frot bud
I'm bi MWM 43 yo, 6'1" #210, salt-n-pepper hair/beard, 6" thick/cut, moderately hairy, reasonably handsome.
Non-smoker (maybe the occasional cigar), social drinker, masculine, well-educated professional.
I'm a pretty close look-alike for the bearded actor William Petersen (playing Gil Grissom on CSI).
I love travel, food+wine, music, hunting, fishing, playing sports.
I'm pretty outdoorsy when the weather is cool.
If I can we can only get away for an evening concert or a play or a baseball game, that's great too.
A day-hike or a bike ride is always great.
Even to meet for an hour for a couple drink.
Just a buddy, I can be myself with, completely.
I'm reasonably happily married/family man, I'm not looking to mess that up.
I'm just not satisfied, 100%.
I am really interested in a friend with benefits situation.
I'm looking for someone from 35-45 years old (roughly) in the Central/NE Kentucky, physically fit and well-educated.
Please contact me at:
horace
---
frot in radcliff, louisville area
looking for frot bud in radcliff ,louisville area ,,uncut a plus but not a must ,hung 8 cut cowboy here,i have pics

wrangler
---
LOUISVILLE Frott Rassling Bud
Single WM new to Louisville, KY. 39, 6', 175, cleancut, D/D free, ISO a buddy/LTR for regular wrestling (sub/pro/erotic/oil styles), belly-to-belly rassling, and frott get togethers. Slow paced, sweaty, long held holds and lots of contact are what I like best. Always safe and sane, discrete and fun for both. Be 21+ years, clean, D/D free, friendly and honest. A beefy, stocky, smooth rassling/frott buddy would be A+! If this is you, email me.

I have pics of myself to trade.

Frott Rassling
---
Professional Male looking for a Frott Partner
This is a 41 year old black male looking for a good-looking reliable man, that would like to have a frottage partner for long-term. No anal, only oral, kissing, rubbing etc. I am HIV- and would like to remain that way. UB2.

Interested? E-mail me.

Tye
---
athletic guy in nky/cincy
Hey guys, 38 year old 5'7, 135, blonde hair, blue eyes, muscular build, looking for a bud to have some fun with. Let me know guys!

rich
---
frot
looking for frot bud in western or central ky bowling green area

wrangler
---
WEST KENTUCKY Rod slam!!
Looking for a buddy near West Kentucky who wants no strings attached shaft to shaft slammin to orgasm!! 36, 5'10, 180#, short hair. Lets slam until we shoot!!

action4richard2
---
Married Warrior Brother
This is my first posting. I came across the site a few weeks ago and it has been the greatest discovery. I have long since early teen years desired a very close, intimate and faithful Warrior Brother relationship. I have always know that the depth of this kind of relationship was missing in my life. I am a 35 year old masculine married father of two. I have never been involved in a masculine relationship such as frot and would want that right person to be someone who shares my feelings on family, marriage. Looking for a brother who is also very new to frot (perfer the first relationship for them as well) fidelity is the most important for me. I look forward to meeting and talking to another married/tendor warrior who wants a very close and faithful relationship with another married brother. I look forward to the strong masculine touch and embrace, the fire in the eyes and connection of the soul. Must be masculine, discrete, married and willing to build a strong and faithful bond.

Todd
---
Re: Married Warrior Brother

I've been married twice, the first time for 13 years and now for 10. I have always found a committed relationship the most satisfying.

I admitted to my current wife I had bisexual tendencies, but other than a couple of drunken nights I had before I married her, I had rarely acted on them.

It nearly destroyed my marriage.

I had intended to show her an intimate part of myself that I saw as very shameful, and hoped it would bring us closer together. She saw it as very threatening. I do understand that. What was really fascinating is how the whole thing began to play out.

She began to imagine that I would run away with a man after years of "denying" my true sexuality. To begin to heal that insecurity, it took many months of saying the same thing: I am a sexual being, and if I was going to run away with someone, that was a matter of integrity-- what difference would it make if it was a man or a teenage babysitter?

And then she said something really interesting: I can't compete with a man. Wow, talk about bringing us closer together-- that's raw! I really felt great compassion for her.

I just want to be able to come home at the end of the day and when she asked, "honey, where have you been?", I want to be able to answer honestly.

But here I am on this website anyway.

I think there are lots of guys like us denying a part of themselves, many working/drinking/drugging/whoring too much to distract themselves from the thought that there is no where in this society to even openly talk about this, nowhere for their whole being to be recognized and accepted.

And we all want to be recognized as whole human beings, and accepted even with our foibles, longings and inconsistencies.

I love my wife and intend to stay in a committed relationship with her. It's hard work, it takes surrender to the Other, but I can't imagine living any other way.

I understand your wanting to have an honest, intimate relationship with a man in a marriage. I'm a big guy -- 6'5" and about 280 pounds, and other guys have a certain expection of guys like me, know what I mean? I get so tired of the macho BS between guys. It would be so great to be able to talk with someone with no defenses and no masks. Not just about sex, but not NOT talking about sex, either!

I don't know that I would be interested in getting together sexually for the reasons I suggested above. I would be interested in just having a cup of coffee. Email me if you're game.

Tbird

---

Re: Married Warrior Brother

Like you I am married with kids and would like to explore the warrior brother philosophy. If you are still interested email me and we can exchange ideas, comments etc.

Warrior
Note from Bill Weintraub:
Related article: Sex Between Men: An Activity, Not A Condition.
---
ATHLETIC AND MASCULINE
6'1", 40, 203#'S SOLID, 45C, 16A, 34W, HAIRY PECS, ATHLETIC, MASCULINE LOOKING FOR SAME TO SUPPORT THE NORMS OF THIS SITE. PLEASE CONTACT ME AND LET'S MEET!
SOLIDMAN
---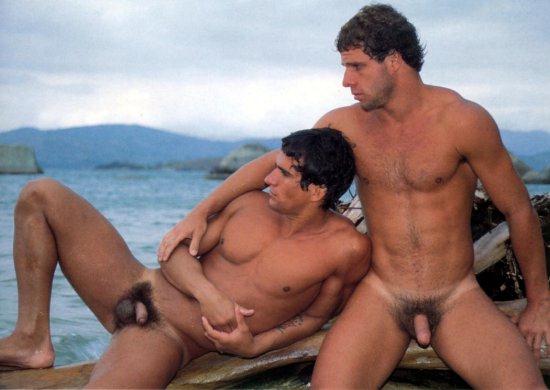 ---
POSTING PROCEDURE and POSTING GUIDELINES
Welcome to Frot Club!
Frot Club is currently being hit with a large volume of spam.
For that reason, please reply to existing posts via the poster's email address.
Please submit NEW POSTS via email to bill@man2manalliance.org
Your email should contain the following information:
Please remember, in composing your post, that our boards are for guys looking for an LTR or a long-term Frot buddy.
They're not for guys who are promiscuous or looking to hook up.
For that reason, please be mindful of language. Posts should read "looking for 'a friend,' 'a buddy,' 'a guy'." Posts which read "looking for guys, buddies, etc." will not be accepted.
Men who are partnered with women are encouraged to post provided they too limit themselves to one male partner.
In addition, please observe these guidelines:
POSTING GUIDELINES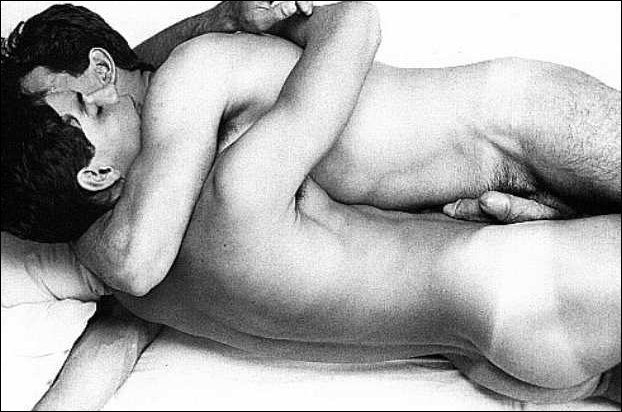 "To Love Another Man as an Equal and a Man with Total Fidelity."
Frot Club is a service of The Man2Man Alliance, an organization dedicated to promoting Fidelity and Frot among men who have sex with men.
The Men of the Alliance ask guys who want to use the club to first familiarize themselves with our ideals and goals as expressed in the articles listed on The Man2Man Alliance home page.
Again, it's very important that you familiarize yourself with the ideals and goals of The Man2Man Alliance before submitting a post.
Posts which indicate an ignorance of those ideals and goals, or that you don't support those ideals and goals, will be rejected.
Again, you must support the ideals and goals of The Man2Man Alliance in order to be posted in Frot Club.
For example:
We reject hedonism and ethical nihilism.

That means we reject any male-male sexual practice that does not directly celebrate and exalt the mutual Manhood of both Men through Combative and Aggressive Phallus-Against-Phallus.

It also means that we reject any ethical or other belief system that does not have Manhood and Manliness at its core, and that fails to identify Manhood with Virtue.

We reject the categories of sexual orientation and all labels associated with or arising from those categories, including, but not limited to, "gay," "straight," "homosexual," and "heterosexual" --

And any other labels which some creature might happen to dredge up from the disturbed and dismal depths of its UN-conscious.

We reject those labels, and we reject anyone who uses them.
After you've done some reading, understand our principles, and feel ready to post, please observe these guidelines:
Frot Club, like our other sites, is for guys who are passionate about frot and not into anal. Don't post on this board if you're into anal.
No racism. Ours is a global fraternity, and racism is not part of our warrior way.
No advocacy of drug use.
No advocacy of unsafe sex, including cum sucking and docking.
No spam, no sleaze, no tops or bottoms, and no solicitation of group or promiscuous sex.
Posts which violate these guidelines will not be accepted.
The Man2Man Alliance does not support promiscuity.
These boards are here to help men into frot connect, but only you can determine whether they'll be used responsibly.
If men into frot become as promiscuous as men into anal have been, frot will lose its innocence and joy and become yet another vector for STDs.
Don't let that happen.
Promiscuity is physically dangerous and, for most people, pyschologically debilitating.
So go for quality, not quantity.
And use Frot Club to find your Heroic Friend.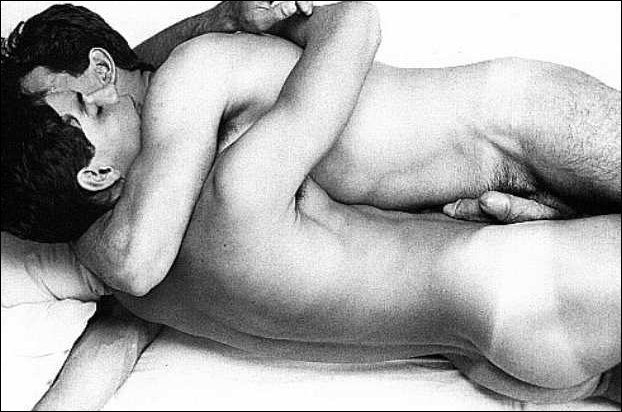 ---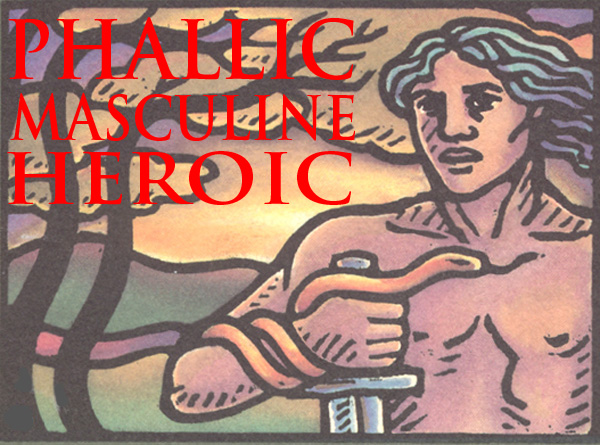 ---


AND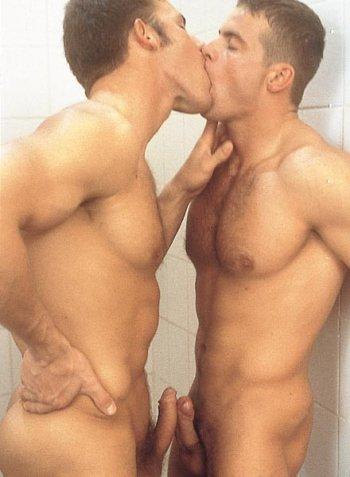 ---
Frot Club is a service of The Man2Man Alliance, an organization of men into Frot
To learn more about Frot, ck out What's Hot About Frot
Or visit our FAQs page.
---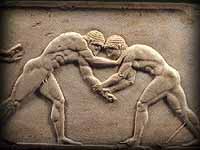 | What's Hot About Frot | Hyacinthine Love | THE FIGHT | Kevin! | Cockrub Warriors of Mars | The Avenger | Antagony | TUFF GUYZ | Musings of a BGM |
| Warriors Speak | Ask Sensei Patrick | Warrior Fiction | Frot: The Next Sexual Revolution | Sex Between Men: An Activity, Not A Condition |
| Heroes Site Guide | Toward a New Concept of M2M | What Sex Is |In Search of an Heroic Friend | Masculinity and Spirit |
| Jocks and Cocks | Gilgamesh | The Greeks | Hoplites! | The Warrior Bond | Nude Combat | Phallic, Masculine, Heroic | Reading |
| Heroic Homosex Home | Cockrub Warriors Home | Heroes Home | Story of Bill and Brett Home | Frot Club Home |
| Definitions | FAQs | Join Us | Contact Us | Tell Your Story |


© All material on this site Copyright 2001 - 2018 by Bill Weintraub. All rights reserved.