---
Capitol Heights -- Looking for a guy
I am a black male, 6', caramel complex, bald, 46c, 36w. I am in the Capitol Heights area. I am seeking to make a significant connection with another guy who is solely into frotting. I'm a nice guy. Take the time to get to know me.
Jaleel
---
SILVERSPRING for LTR
I am so glad to have found this site. I am a very simple, and basic guy hoping to find a guy to date, and hopefully things will blossom into something more. The person I hope to connect with would be relationship oriented, monogamous, not into the club scene, and just wanting to get to know a nice guy. I am not looking for hookups, or guys that are married. Also not looking for guys who judge others on how much money you make, or material possessions you own. I tend to be attracted to stocky African American guys , but am open to other body types and races. I am very affectionate, and would love to find that person that is willing to receive, and give affection also. I love to kiss, nipple play, dick to dick frot (not into wrestling or any type penetration). I am also not big into oral. I am 47, African American, shaved head, hairy chest, 5ft 11inches tall, 200lbs with an average build. Thanks for reading my profile.

Derrick
---
Looking for LTR Frot Buddy in Baltimore
Cute Blk guy, 6'1" 170lbs 32inch waist 7in uncut fit and smooth body looking to establish a frot buddy, any race, uncut, for hot and intense dick2dick sex.

elmj2
---
Capitol Heights: Black Male in search of long term frot buddy
Professional educated African American guy who is new to frot but open to learn. Would love to meet someone who is attractive and interested in playing safe and often. Massage Cock fight mutual masturbation. 30 6 ft 2 285lb handsome guy. I look forward to your reply.

I can discreetly host and I am willing to travel. Located in Capitol Heights

TJ Santiago
---
Odenton area: Loooking for wrestling
I love the idea of being close to a nude man but the traditional "gay" activities gross me out. Wrestling has really caught my attention. I'd love to meet up with another reasonably fit guy on occasion. I'm 22 years, 160 pounds, 5' 8", brown hair, blue eyes.

quickJump
---
MARYLAND (MONTGOMERY COUNTY) and WASHINGTON, DC frot buddy
Seek frot buddy. 63, 5'4", 135, white, clean-cut, masculine, clean-shaven, s/p hair. Need to travel. Message me back.

gossamer
---
rubbing dicks2dicks until we feel the passion
hello men

Maryland, Templehills

I am 45yo 260lbs 5'11" looking dick2dick friend someone to hang with sometimes. masculine any race from ages 30 to 45yo prefered all should apply who knows, we start feeling each other.

Kenneth
---
Looking For Frot Companion in Montgomery County
Although I have experienced forms of frottage since my youth, I only recently found out about the terminology and this group. I am at a point in my life that I can comfortably engage in these experiences and looking a compatible companion. I am honest, passionate, intelligent, fun, HWP, light skinned black male. 5' 11" 205. living in Silver Spring. The closer the tentative individual to Silver Spring , the better. Gas prices are a killer combination with the desire to be with someone regularly. Let me know. Thanks.

Constantino
---
BALTIMORE Blk Man Seeking FROT BUD
Baltimore attractive black man, muscular body looking to establish a frot buddy for sensual bumping and grinding sex, 32w, 185#,5-11,50,thick 8.5, and want a regularly guy thick and longer.

Yank
---
SOUTHERN YORK COUNTY / NORTHERN BALTO COUNTY Frot buddy
Looking for a buddy for frottage in the Southern York County/Northern Baltimore County. 46 5'11 198 shaved head/hzl stache hairy.

Paul
---
NOVA/DC Looking for frot buddy
Athletic, young, masculine guy looking for another guy to wrestle around with. Seek the close male bond that only frot can provide. Not into anal, just j/o and rubbing our cocks together. Want to just be men and do what men do. Get a bit rough, get sweaty and feel our bodies and hard dicks against each other. I'm 24, 5'9" 150lb 32w with some hair and 7 inches. New to this, but hope I can find someone in the area for long term frot. Live in Herndon.

Kyle
---
Western MD first-time frot
Straight, 40 y.o......looking for a regular bud for frot....email me and we can talk

R_brown
---
cockfite bud
serious real time cockfite contender here 6ft3 215 lean muscle with 8x5cut power snake for battle. lookin for cockfite bud. please e-mail...lets set something up

RATTLER
---
Howard County Cock2Cock
Bi married guy in Howard County looking for a regular buddy to get together with for some hot cock2cock action. 40, 5'10" 180#, brown hair, blue eyes, cleancut. Into guys my age and younger.

Passarino
---
PASADENA cock2cock
Good looking white guy,firm and trim body looking to establish a frot buddy , any race, age no problem, for hot dick2dick sex, intense cock on cock rubbing, balls mashing balls,32w, 162#,5-8,46yo, 8in.thick.

Want you 2 b same size.

Gary

twocum
---
Looking for a frot buddy in AACounty
If you are in AA cOunty and looking for a frot buddy, I'm looking for you. Reach me at

dom
---
Salisbury Frot
24 here, always thought about doing this with a dude but never had a chance, hit me up...

Josh
---
Looking for wrestling buddy St. Mary's Co.
Love Frot. Living in St. Mary's Co. Looking for discreet buddy for naked wrestling, cock to cock grinding and kissing. Email me if interested...

gizmo
---
BALTIMORE inter-racial frot
WM iso Black dude into frot

cock2cock
---
MD hugging and holding
Hello Group, Glad to be a member. I just wanted to give out a description of what turns me on and see if there is anyone else that feels the same way. I'm 6'4" tall, 235 lbs, 7 inch uncut thick penis, married/bi, grey hair/blue eyes, 65 years old. I also am looking for another uncut guy. I like hugging and holding a guy tight while our uncut cocks roll over each other and our warm balls press together, kissing deeply and long, playing with and sucking nipples turns me on (very sensitive), lots of rubbing each other with our hands and body contact, talking to each other as we make love, love to do this until we both ejaculate. And love the afterglow of holding each other after we both cum, pressing very sensitive cocks together........ Don't care much for oral or anal sex////////// I live in Maryland, is there anyone in this state, Washington DC, Virginia, West Virginia or Delaware that likes the same things that turn me on? Let me know, ok? My name is Tom. Let's talk, ok???????

UncutBuck
---
Salisbury genital combat
Sexually straight, but enjoy orgasmic genital combat. I'm 5'9", 150 lbs, 6" average erect, mid forties. Looking for opponents who enjoy medium strength nude wrestling along with cockfight action.

Open to ideas. I want to put the 'fight' into cockfighting. I'm sexually straight but have no problem with meeting gay men as long as they are looking for a fight. Any takers? Limited travel near the Salisbury area.

JTKirk
---
BALTIMORE CocktoCock
Looking for Heroic friend into M2M, CockRub, CocktoCock, 47, 5'11", 205, blu. bld, e-mail if interested.
MX Dude
---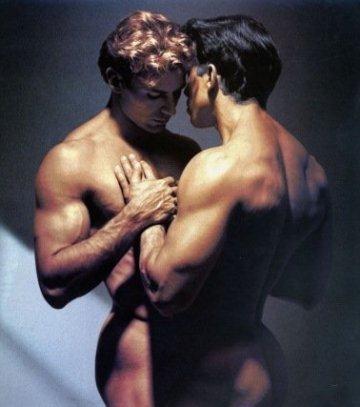 ---
POSTING PROCEDURE and POSTING GUIDELINES
Welcome to Frot Club!
Frot Club is currently being hit with a large volume of spam.
For that reason, please reply to existing posts via the poster's email address.
Please submit NEW POSTS via email to bill@man2manalliance.org
Your email should contain the following information:
Please remember, in composing your post, that our boards are for guys looking for an LTR or a long-term Frot buddy.
They're not for guys who are promiscuous or looking to hook up.
For that reason, please be mindful of language. Posts should read "looking for 'a friend,' 'a buddy,' 'a guy'." Posts which read "looking for guys, buddies, etc." will not be accepted.
Men who are partnered with women are encouraged to post provided they too limit themselves to one male partner.
In addition, please observe these guidelines:
POSTING GUIDELINES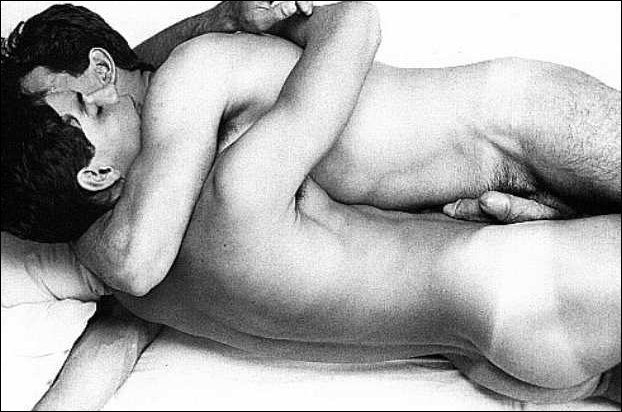 "To Love Another Man as an Equal and a Man with Total Fidelity."
Frot Club is a service of The Man2Man Alliance, an organization dedicated to promoting Fidelity and Frot among men who have sex with men.
The Men of the Alliance ask guys who want to use the club to first familiarize themselves with our ideals and goals as expressed in the articles listed on The Man2Man Alliance home page.
Again, it's very important that you familiarize yourself with the ideals and goals of The Man2Man Alliance before submitting a post.
Posts which indicate an ignorance of those ideals and goals, or that you don't support those ideals and goals, will be rejected.
Again, you must support the ideals and goals of The Man2Man Alliance in order to be posted in Frot Club.
For example:
We reject hedonism and ethical nihilism.

That means we reject any male-male sexual practice that does not directly celebrate and exalt the mutual Manhood of both Men through Combative and Aggressive Phallus-Against-Phallus.

It also means that we reject any ethical or other belief system that does not have Manhood and Manliness at its core, and that fails to identify Manhood with Virtue.

We reject the categories of sexual orientation and all labels associated with or arising from those categories, including, but not limited to, "gay," "straight," "homosexual," and "heterosexual" --

And any other labels which some creature might happen to dredge up from the disturbed and dismal depths of its UN-conscious.

We reject those labels, and we reject anyone who uses them.
After you've done some reading, understand our principles, and feel ready to post, please observe these guidelines:
Frot Club, like our other sites, is for guys who are passionate about frot and not into anal. Don't post on this board if you're into anal.
No racism. Ours is a global fraternity, and racism is not part of our warrior way.
No advocacy of drug use.
No advocacy of unsafe sex, including cum sucking and docking.
No spam, no sleaze, no tops or bottoms, and no solicitation of group or promiscuous sex.
Posts which violate these guidelines will not be accepted.
The Man2Man Alliance does not support promiscuity.
These boards are here to help men into frot connect, but only you can determine whether they'll be used responsibly.
If men into frot become as promiscuous as men into anal have been, frot will lose its innocence and joy and become yet another vector for STDs.
Don't let that happen.
Promiscuity is physically dangerous and, for most people, pyschologically debilitating.
So go for quality, not quantity.
And use Frot Club to find your Heroic Friend.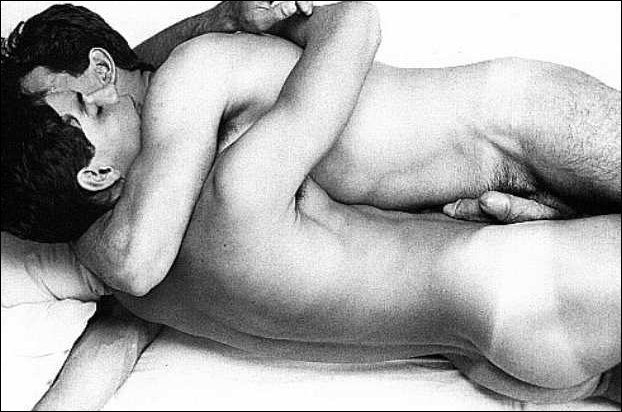 ---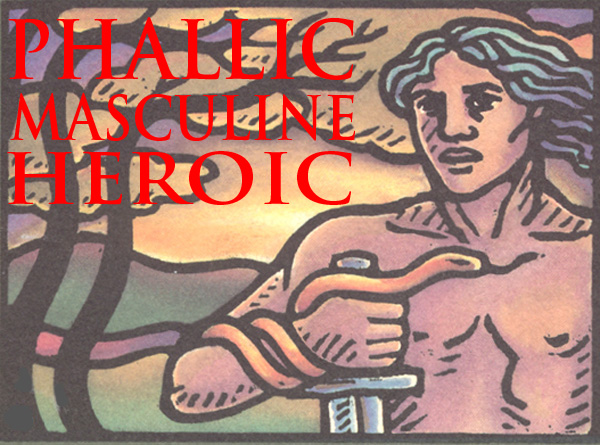 ---


AND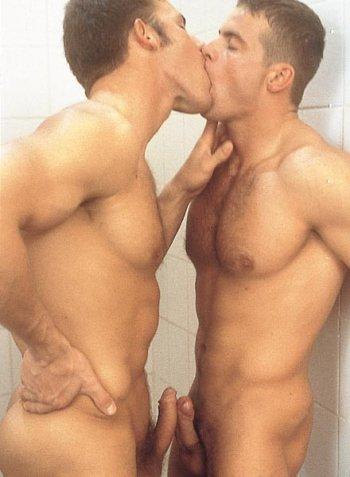 ---
Frot Club is a service of The Man2Man Alliance, an organization of men into Frot
To learn more about Frot, ck out What's Hot About Frot
Or visit our FAQs page.
---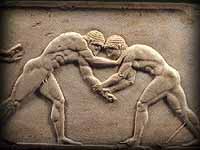 | What's Hot About Frot | Hyacinthine Love | THE FIGHT | Kevin! | Cockrub Warriors of Mars | The Avenger | Antagony | TUFF GUYZ | Musings of a BGM |
| Warriors Speak | Ask Sensei Patrick | Warrior Fiction | Frot: The Next Sexual Revolution | Sex Between Men: An Activity, Not A Condition |
| Heroes Site Guide | Toward a New Concept of M2M | What Sex Is |In Search of an Heroic Friend | Masculinity and Spirit |
| Jocks and Cocks | Gilgamesh | The Greeks | Hoplites! | The Warrior Bond | Nude Combat | Phallic, Masculine, Heroic | Reading |
| Heroic Homosex Home | Cockrub Warriors Home | Heroes Home | Story of Bill and Brett Home | Frot Club Home |
| Definitions | FAQs | Join Us | Contact Us | Tell Your Story |


© All material on this site Copyright 2001 - 2018 by Bill Weintraub. All rights reserved.