---
Boston Frot Partner
26 year old looking for frot/JO partner around my age. I'm 5'8, 150 lbs, 6" uncut, masculine and mod. hairy. Really into the descriptions and pics on the site, so hoping to find someone in a similar situation to me soon.
Curiosity
---
Wakefield Dick2Dick
33 year old looking for a frot Jo/buddy. extremely cute. have pics to trade.

Christopher
---
South Shore looking for a Bodybuilder/Muscular Dude Frot Buddy
I live in Massachusetts on the South Shore.

NOT into Anal. Looking for a Bodybuilder/Muscular Dude who loves to Frot. Been into Frot for years. It is SO hot. Looking for a Frot Buddy.

I am 41yo, 6ft, 200lbs, dk br hr hazel, mod hry, Work out, looking for Bodybuilder/Muscle Dude. Give me a shout.

BP
---
Boston frot
Hello. my name is Richard and I am 65 yrs of age, an avid runner, and in very good physical condition, with brown hair and eyes, and some gray, but mostly brown. I am very active and have run across frot a couple of times but no practioners. I would very much like to meet someone who is also a fan. I live in Boston in the heart of the city. I gave up smoking more than 30 years ago and have been taking annual physicals and quarterly dental cleanings ever since then to keep me from taking up smoking again. That's when I began running as well. Say hello if you are interested.

Marc
---
Cape / Boston Frot Bud / LTR
Hey very into cock to cock/ jo/ frot and looking for a guy into the same. I'm 33 yo, 5'9, 135 lbs, 7 cut, Irish/Italian, masc, clean, good looking and friendly. Living on the Cape now by the Sagamore bridge but travel to Boston a lot.
phillo
---
Worcester seeking a young Warrior and Hero
I've known within the last 3 years that my mission is to meet another male--any race who is younger, athletic, and totally heroic--who understands and appreciates what frot is all about. I'm 54 years young seeking a young Warrior and Hero for a totally monogamous, long-term mentor/protegee alliance, who is totally into pugilism, grinding, and kissing. I am in Worcester. Are you quietly existing out here? I ask you to please come forward and let me hear you.

T C
---
Looking for frot buddy south of Boston
Nice, kind guy looking for a frot buddy in the Boston area. Have tried it a few times and really enjoyed it.

6" , 140 lbs, early 50's
Brown hair/ brown eyes, mustache.

Buzzy2482
---
Boston Frot partner
33yo cute guy in Boston, South End, lookin for Frot partner. Anyone interested?

Sean
---
South shore bear seeking fellow frot bear
I'm a 41yo, 5.9, 245 lbs hairy bear seeking a bear (30-55yo) on the south shore/SE MA/RI area who appreciates frot. My first and most intense sexual experience was practicing frot and nothing else since can compare to it. The feeling of intimacy and closeness as two burly men lay against each other, face to face, belly to belly, solid cock to solid cock, kissing passionately and then reaching their climax together is beyond words.

Please contact me if you are interested. Thanks!

pawfurbear
---
south of boston - wrestling and frot
just came across this site about a month ago. looking for anyone around my build, 5'7", 128 who is interested in wrestling and frot. in some ways new to this. email me and let's talk.

thanks

charlie
---
23/m northshore
lookin for a frot/JO bud, northshore area, need to travel. really into the stuff on this site. hard to find other cool dudes into the same. im 23 bi discrete 5'9 150 br/br tan built italian 7c thick mod hairy

lookin for a similar bud, open to age but preferably 20-30yo, lookin for masc guys, hung and natural bush prefered, shaved or overly trimmed body hair is a major turn off

FROTdude23
---
ready
32, 6' 190, 6" uncut. looking for a buddy for wrestling (me: lots of energy, little skill) and frot. Must be cool, just good clean man to man fun.

freeman
---
BEDFORD seeking jo buddy for possible LTR
Hi, I have just seen this site for the first time. I am a normal bi-sexual guy who would rather try being in a gay relationship, if I could find a GL compatible guy with a similar wish. I am mid forties, clean shaven, college educated 5'10'', 145, 31 waist, good definition and prefer someone who is energetic, health conscious, slim or muscular (but not fat), smooth or not too much body hair. A younger guy would be most welcome, but lots of guys can turn me on, most important is honesty, consideration for others and no attitude issues. Do you like sailing? music performance? camping? motorcycling? fishing? canoeing? falling to sleep in the arms of a man after playing with each other sexually? If this sounds OK to you write me with your thoughts. Near Bedford, Concord. Thanks.

Jason
---
Boston Frot Buddy
Hey guys - lookin for a regular frot buddy who's as into cock on cock frot as i am. i'm 39, 168, 6', 34"w,masc, snp hair, blue eyes, goodlooking and in very good shape. I am looking for a guy around my age (30s/40s) who is in good shape and good looking. I have pics for trade. If you're in/around Boston, send me a pic and a description of yourself and we can take it from there.

jpsboston
---
Looking for Warrior Friend in WMass
Looking to form friendship, maybe more with a special guy. I'm 44, 6', white, average build. Really into mutual respect, caring & attraction. Love men of all races, who possess a big heart and a fine body. Peace, Ken

WMassBiGuy
---
Cape Cod frott bud
57, 6'1, 200, average size guy loves to wrestle naked, ending in frottage (or not). Not into anal or oral at all. Can get together most weekdays if you have a place.

John
---
BOSTON 28, LTR, Frot, Mass, Boston
Hey,
I'm looking for a regular guy to hang with, get to know and build a LTR with. I'm 28, 6'1, brown/green, good shape, good looking and stable. Interested in someone 24-33 who is similar. thanks
Murph
---
BOSTON didn't know anything like this
,,,existed, til now.
I'm 5'7" 173# black/brown italian/irish moderately hairy good build 7.5c and am looking to meet another guy who's into dicktodick mansex. living in dorchester, near the quincy line and lower mills.
BOSTON 46 italian
---
WOBURN want to frot with a muscular guy
Hi, I'm 5'8", 145, gl, fit, Asian north of Boston (Woburn area). Would like to frot with another muscular guy under 40. Just like the pictures on the website!
I can't host. Please have pic to exchange.
Later, dudes!
WhatTheFrot
---
South shore frot buddy
Just discovered this website, I'm just a regular 29 year old all-american boy who loves sports, and until I saw this site, thought I was alone. Would love to frot or wrestle or play football...

Jeremy
---
frot and erotic wrestling
Hi,

I'm from Boston area and would like someone to contact me who's into frot and erotic wrestling on a regular basic. I'm 5'7, 31waist 158 lbs, 51 y.o. in excellent shape. I work out with weights x3 week for 2-3 hrs each time. Hairy chest. We can exchange photos.

Artie
---
Lowell cock to cock?
Lowell, ma guy, 30, married , discreet, limited experience. Looking for a cool guy who wants to get together for cock to cock, HJ and *maybe* oral. No anal or kissing. Just good cock fun. Drop me a line, your pic gets mine.

G
---
Just Discovered Frot
I just discovered this site through another friend...I'm seeking someone whose like me..Frot Bro..Masculine, good looking..looking for LTR. Me in my 40's, good looking masculine...no drugs or alcohol..a true romantic.

I live in Boston...moved here 16 years ago from New Orleans...Got a big heart and a lot of love to share..

Prefer younger guys...Later, Bro

Southpaw
---
Thanks for the site...
Hey,

Just wanted to say great site and although this is the first I have first of 'frot', I understand it. Years ago, I had a lover and we weren't really into anal...but rubbing and j/o together while making out was awesome. We had the best orgasims together. Would be great to have another lover like that. Me, I am 6-1, 200lbs, work out...in the Boston area. Hit me up, maybe something can come of it.

Mac

frothere
---
Cape Tip /
Hey: Y'all:

I usually enjoy being the clown and tryin' 2 B funny or satirical or cynical,
,,but, tonight I'm feeling my serious side....
,,,,..and how 'bout you?

we've cum a long way, guys; and YOU know it/
let's not forget that.
,,and we can all pat ourselves on the back
for taking the gamble, 'sticking our necks out'
and putting out feelers, as well as, one foot in front of the other,@@@@@@

to find a like-minded warrior;
one who's also hopefully, looking 4
a match (of one kind or another).

some guys say they're not interested in more than a one-night 'play-date'..
.but, I think that in reality they're afraid to hope that they may "click" with a guy
whom they can count on to 'be there'...that there IS, in fact a guy "out there" who might just be "for them".

well, i've put this feeler out
for locals in the cape- cod area, my new home;
to stand out and reach out, like i'm doing.
I guess, in order to alert other guys about this site
I need to post the e-address in my profile and other places where curious gays may find it and maybe,
link up; check it out; and post something,
in order to.....
meet me in a virtual place
where "men" aren't hesitant.
where "men" are willing and able to take a chance and go out on a limb,,,make a connection.
own up to what we want. whatever it may B...

and all you guys who love 'role-playing'
try out the role of a heroic homosex warrior.
,,,well, at least TRY it, will YA?!

thanx LOADS, Y'ALL

HOT keys bookMARK
---
Wrestle and frot in New England
Hi guys, 5-10 180 here, good shape but not a bodybuilder, smooth, dark hair bluegrey 's......lookin for a frot and/or wrestling/frot guy out there willing to get together now and then......any age from 18 on up. Please post here, or send me an email ..looking forward to hearing from a guy who either wants to try or just wants more chances to do it! Thanks

John
---
The search has ended
I have been of this persuasion for some time, but never found anyone interested in it enough to suit me. Always faced with the enternal question;" top or bottom?". Now I have found a group of men who think like and enjoy what this site espouses. I now only need to meet up with someone who would like the occasional feel of a 6.4, 205 hairy uncut Irishman next to him. Very passionate. Is that an oxymoron? (passionate Irishman). Hope to hear from someone. Bill

runamuck
---
didn't know anything like this
,,,existed, til now.
I'm 5'7" 173#
black/brown
italian/irish
moderately hairy
good build 7.5c
and am looking to meet another guy who's into dicktodick mansex.
living in dorchester , near the quincy line and lower mills.
BOSTON 46 italian
---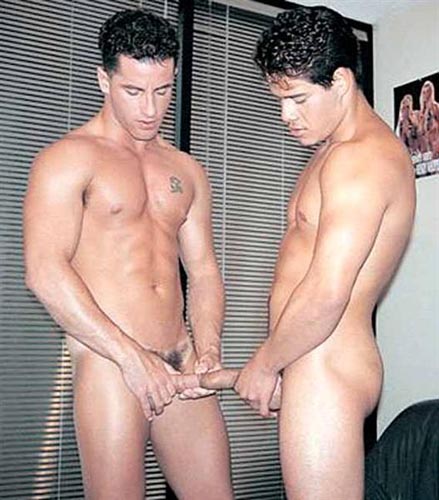 ---
POSTING PROCEDURE and POSTING GUIDELINES
Welcome to Frot Club!
Frot Club is currently being hit with a large volume of spam.
For that reason, please reply to existing posts via the poster's email address.
Please submit NEW POSTS via email to bill@man2manalliance.org
Your email should contain the following information:
Please remember, in composing your post, that our boards are for guys looking for an LTR or a long-term Frot buddy.
They're not for guys who are promiscuous or looking to hook up.
For that reason, please be mindful of language. Posts should read "looking for 'a friend,' 'a buddy,' 'a guy'." Posts which read "looking for guys, buddies, etc." will not be accepted.
Men who are partnered with women are encouraged to post provided they too limit themselves to one male partner.
In addition, please observe these guidelines:
POSTING GUIDELINES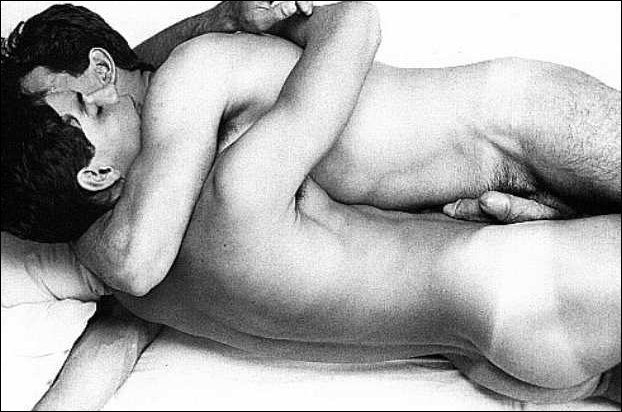 "To Love Another Man as an Equal and a Man with Total Fidelity."
Frot Club is a service of The Man2Man Alliance, an organization dedicated to promoting Fidelity and Frot among men who have sex with men.
The Men of the Alliance ask guys who want to use the club to first familiarize themselves with our ideals and goals as expressed in the articles listed on The Man2Man Alliance home page.
Again, it's very important that you familiarize yourself with the ideals and goals of The Man2Man Alliance before submitting a post.
Posts which indicate an ignorance of those ideals and goals, or that you don't support those ideals and goals, will be rejected.
Again, you must support the ideals and goals of The Man2Man Alliance in order to be posted in Frot Club.
For example:
We reject hedonism and ethical nihilism.

That means we reject any male-male sexual practice that does not directly celebrate and exalt the mutual Manhood of both Men through Combative and Aggressive Phallus-Against-Phallus.

It also means that we reject any ethical or other belief system that does not have Manhood and Manliness at its core, and that fails to identify Manhood with Virtue.

We reject the categories of sexual orientation and all labels associated with or arising from those categories, including, but not limited to, "gay," "straight," "homosexual," and "heterosexual" --

And any other labels which some creature might happen to dredge up from the disturbed and dismal depths of its UN-conscious.

We reject those labels, and we reject anyone who uses them.
After you've done some reading, understand our principles, and feel ready to post, please observe these guidelines:
Frot Club, like our other sites, is for guys who are passionate about frot and not into anal. Don't post on this board if you're into anal.
No racism. Ours is a global fraternity, and racism is not part of our warrior way.
No advocacy of drug use.
No advocacy of unsafe sex, including cum sucking and docking.
No spam, no sleaze, no tops or bottoms, and no solicitation of group or promiscuous sex.
Posts which violate these guidelines will not be accepted.
The Man2Man Alliance does not support promiscuity.
These boards are here to help men into frot connect, but only you can determine whether they'll be used responsibly.
If men into frot become as promiscuous as men into anal have been, frot will lose its innocence and joy and become yet another vector for STDs.
Don't let that happen.
Promiscuity is physically dangerous and, for most people, pyschologically debilitating.
So go for quality, not quantity.
And use Frot Club to find your Heroic Friend.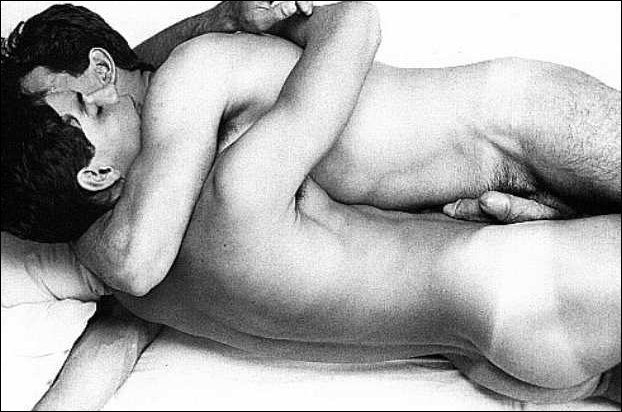 ---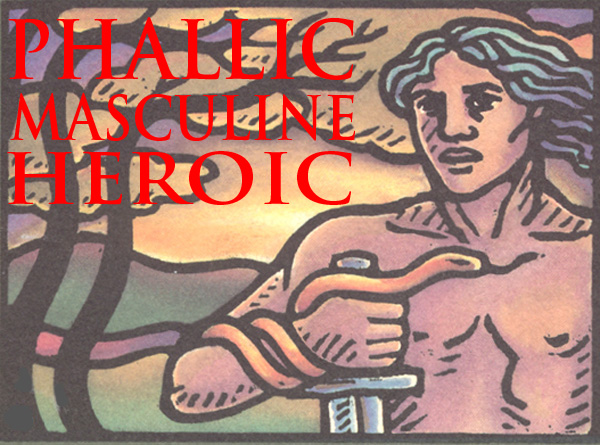 ---


AND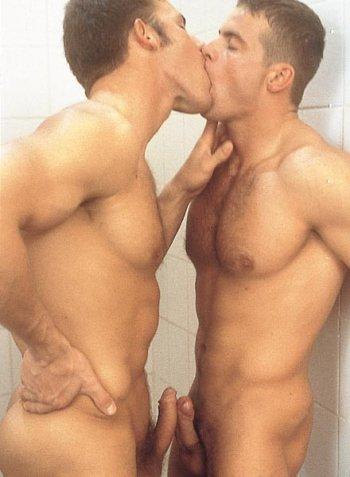 ---
Frot Club is a service of The Man2Man Alliance, an organization of men into Frot
To learn more about Frot, ck out What's Hot About Frot
Or visit our FAQs page.
---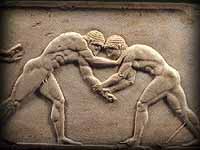 | What's Hot About Frot | Hyacinthine Love | THE FIGHT | Kevin! | Cockrub Warriors of Mars | The Avenger | Antagony | TUFF GUYZ | Musings of a BGM |
| Warriors Speak | Ask Sensei Patrick | Warrior Fiction | Frot: The Next Sexual Revolution | Sex Between Men: An Activity, Not A Condition |
| Heroes Site Guide | Toward a New Concept of M2M | What Sex Is |In Search of an Heroic Friend | Masculinity and Spirit |
| Jocks and Cocks | Gilgamesh | The Greeks | Hoplites! | The Warrior Bond | Nude Combat | Phallic, Masculine, Heroic | Reading |
| Heroic Homosex Home | Cockrub Warriors Home | Heroes Home | Story of Bill and Brett Home | Frot Club Home |
| Definitions | FAQs | Join Us | Contact Us | Tell Your Story |


© All material on this site Copyright 2001 - 2018 by Bill Weintraub. All rights reserved.