---
Long Term Frot Buddy in the Troy Area
Hi, guys. Beefy 55 y.o. well-educated professional looking for a long term frot buddy with similar background, preferably single as I would love a frot buddy/travel companion among other things. Very discrete. Bi-curious. Looking forward to meeting someone with similar interests. Also enjoy light erotic wrestling, specifically the body contact.
Todd
---
SOUTHWEST MICHIGAN AND SURROUNDING AREAS
Where is my buddy?
Into basic wrestling horseplay roughhousing stuff, with lots of frot and body contact included. Nothing too extreme, but boys having fun. Maybe some headlocks scissors nelsons bearhugs; grabbing hold and not letting go. Body rubs included.
Win/lose by pin, I give, and draw, but the real winning, for both, is the frot and body contact, and friendship. Friends before, during, after our event....and maybe a life together.
Willing to travel a relative distance, mon-fri and weekends too.
Stats are wm 255 5-9 65. I am single and retired.
What do we have to lose?
Steve
---
Michigan Italian -- 30 miles North of Detroit
Married with three kids and professional, outgoing, plays tennis. . . .

5'10", 42, 210 (working to get to 190), dark features, Masculine, attractive and looking for someone who practices/believes in the philosophy of this site.

Italiano Michigan
---
Southeastern Michigan area frot buddy
Hello to my future frot buddy! I'm searching for another man who appreciates slow, sensuous, passionate frottage, kissing, oral, full body contact, rubbing, massage, bringing mutual intimate pleasure, and have some humor and fun in the process. Mutual chemistry for both should be understood (without getting feelings hurt if not there) as a must for physical connection, obviously, but if not, I'm open to developing friendships too. As for me, I'm currently single, white professional male, salt n pepper hair, green eyes, reasonably decent shape, 5'11", 190#, sexy early 50's, with a lot of passion to share with the right guy. Shoot me an email describing yourself and perhaps we can exchange some emails, pictures and see where it goes from there. Thanks for this site which affirms the natural beauty of like minded desires of man to man physical and emotional connectedness.

Jd
---
Ann Arbor - Jackson Area
Attractive MWM 5'8 160lbs athletic build, looking for similar attributes, who are into frot and wrestling. If you you're not into wrestling, then strictly frot action is fine. Frot has always been my preferred form of sexual expression coupled with deep, hot, kissing. I have found it difficult to find other men who are into this type of action, which I find frustrating at times, but I continue to search. Would be perfect to find a regular frot buddy. Very willing to travel just about anywhere in Michigan or surrounding states for a frot buddy. Willing to exchange photos before real-time meeting; you should too!

RingHombre
---
Grand Rapids frot buddy
Hi. My name is Alex. I'm a 40 yo bi man looking for frot buddy in Grand Rapids, Michigan. If you're interested, drop me a note.

Thanks!

Alex
---
Frot guy in A2
ME: 25 5'8 145 blk/blk hwp gl asian grad stud on the down low looking for another guy interested in frot action. hit me up if interested!

Mick
---
Ann Arbor area married man for discreet wrestling
Married man interested in meeting same for discreet wrestling. Not interested in relationship but would like to find a bud that would like to try a 1st to cum contest in area. Rip and strip or cockfight. Would like to try this with like minded fellow. Cannot host at all.

Bill
---
Flint area Frot and wrestling buddy
I'm looking for a regular Frot and wrestling buddy in the Flint area. I'm a single male, 5' 11" and around 155 pounds, looking for a buddy around the same size.

Stickman
---
JACKSON LTR friend
Hi -- Looking for a LTR friend. I do not use drugs, am disease free and clean. I am safe & sane and a very nice guy. Hope to find a friend with similar views. I enjoy long walks with my dog, golf and volunteer frequently in my community. Would be glad to discuss other topics of interest. If I sound OK, please contact me.

Rick
---
Looking for a compatible guy
I'm in Tennessee but I come from Michigan and I miss the great lakes. I'm 5'8" 165 lbs brown hair hazel eyes 31 waist 32 legs 6.5 cut and enjoy cock on cock sex, I have web cam and pics and I want to come back to Michigan. I am bisexual but frot is what really does it for me, although I enjoy being with a woman cock to cock sex is the best! I had the toughest time meeting the right guy, they always wanted anal or they just wanted one night stands. I ended up getting involved with a girl in Tennessee and moving here. The relationship is a nightmare on top of missing frottage. I am very homesick and not at all happy here. I hope to meet a guy I can connect with and move back to Michigan. Besides loving cock on cock sex I enjoy kayaking, biking, roller blading, and camping. I hope to meet a guy who enjoys these things, has a compatible personality, never wants anal, and is around the same stats as me. Please be out there, I need a happy partnership and a foot hold back in Michigan!

Hotfrothotty
---
east lansing / eaton rapids / jackson frot buddy
boyish/mascul. cln cut guy seeks like minded buddy in east lansing / eaton rapids / jackson area for quality times. not looking for model or gym pro, just a regular weight / height proportional guy w/ decent common sense & lust for frot encounters. discreton and integrity a must. for more info drop me an e-mail if you're interested:

tom
---
Lansing, Ann Arbor, Jackson long-term frot buddy
Hey guys! I'm a bi-curious man looking for a discreet, intimate, long-term frot buddy in the triangle of Lansing, Ann Arbor, Jackson. In the US of A, Michigan, VERY healthy, 6', young looking 30ish dude in search of safe, discreet, handsome bud! I love the whole Alliance website and would love to be a special guy for you!

Jacksonjason
---
searching for a frot friend in Bay City region
Hi,

Please contact me at FRIENDSFRST on yahoo if you live in the Bay City region of Michigan. I'm in search of a long term friend to enjoy friendship and frot with.

Tracy
---
SOUTH CENTRAL MICHIGAN Frot Buddy
I am a 20 year old straight (curious) white male looking for a discreet long term Frot Buddy. Into any sort of Wrestling, rubbing, Frotting. no age preference I am 5'10', with a little extra baggage, thick 6" cock, normal amount of hbody hair. interested in trying it out. you can with or without experience.

joe
---
Detroit NW Burbs Married Man Seeking Long Term Frot Buddy
I live in the NW burbs of Detroit, Michigan. I am a masculine, attractive, clean and nice guy. I am married but need the intimacy of c2c action. I'm 35, 5'10", 175, shaved head, goatee. Moderately hairy body, 33"w, 6"c. Love c2c action and want to find one guy who is interested in enjoying this with me.

I am unable to host at any time but I am free to travel to you. Please get in touch with me so we can meet and take it from there. Hope to hear from you soon.

Jay
---
Detroit area
49, 5'10", 170#, smooth...looking for younger for some c2c wrestling in the detroit area

seamas
---
By the Lakeshore
MWM, 49, Ludington area. Never done it. I am for it,though, to share the experience of some heated body to body with someone with same desire and curiosity.

sandy
---
East Lansing looking to try frot
I'm 6' 195lbs, brown hair/blue eyes, cauc, 29yo married. I'm looking to try frot with another around my age and area.

jim48823
---
Looking for a frot brother
looking for a frot bud 6ft 195lbs crew cut blu/gray eys 6.5" cut single masc 50 Detroit east side

daniel
---
Frot & Wrestling Bud Detroit Metro area
I am 37yo 5'8 155lbs 42c 15a 30w musclar build. I am into frot and wrestling. Either together or just frot. I am willing to travel and looking for a guy with a similar build for frot action. If ur not into wrestling that is cool the frot action is just as hot for me. Great kisser here and hope you are too. Hit me up with an email and please include a pic. I will return email with one of myself. Hope hear from you fellow frotman in michigan

FROT&Wrestle
---
DETROIT Looking for FROT friendship
I've been a member of this group for awhile now, and am surprised that there are so few men in Michigan who value frot! I'm looking to meet men in the area, not necessarily for sex; we need to connect on a friendship level! Remember when you first came out and maybe thought you were all alone? This is the same thing! We need to create a Michigan group and/or interact with one another if we are to teach other gay men that frot is not only hot - but safe!! Don't be afraid to contact me, let's see if we can get some brotherhood going here in Michigan!

nyroman
---
---
POSTING PROCEDURE and POSTING GUIDELINES
Welcome to Frot Club!
Frot Club is currently being hit with a large volume of spam.
For that reason, please reply to existing posts via the poster's email address.
Please submit NEW POSTS via email to bill@man2manalliance.org
Your email should contain the following information:
Please remember, in composing your post, that our boards are for guys looking for an LTR or a long-term Frot buddy.
They're not for guys who are promiscuous or looking to hook up.
For that reason, please be mindful of language. Posts should read "looking for 'a friend,' 'a buddy,' 'a guy'." Posts which read "looking for guys, buddies, etc." will not be accepted.
Men who are partnered with women are encouraged to post provided they too limit themselves to one male partner.
In addition, please observe these guidelines:
POSTING GUIDELINES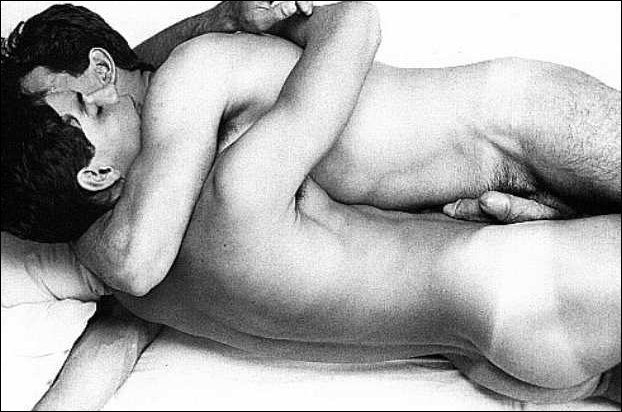 "To Love Another Man as an Equal and a Man with Total Fidelity."
Frot Club is a service of The Man2Man Alliance, an organization dedicated to promoting Fidelity and Frot among men who have sex with men.
The Men of the Alliance ask guys who want to use the club to first familiarize themselves with our ideals and goals as expressed in the articles listed on The Man2Man Alliance home page.
Again, it's very important that you familiarize yourself with the ideals and goals of The Man2Man Alliance before submitting a post.
Posts which indicate an ignorance of those ideals and goals, or that you don't support those ideals and goals, will be rejected.
Again, you must support the ideals and goals of The Man2Man Alliance in order to be posted in Frot Club.
For example:
We reject hedonism and ethical nihilism.

That means we reject any male-male sexual practice that does not directly celebrate and exalt the mutual Manhood of both Men through Combative and Aggressive Phallus-Against-Phallus.

It also means that we reject any ethical or other belief system that does not have Manhood and Manliness at its core, and that fails to identify Manhood with Virtue.

We reject the categories of sexual orientation and all labels associated with or arising from those categories, including, but not limited to, "gay," "straight," "homosexual," and "heterosexual" --

And any other labels which some creature might happen to dredge up from the disturbed and dismal depths of its UN-conscious.

We reject those labels, and we reject anyone who uses them.
After you've done some reading, understand our principles, and feel ready to post, please observe these guidelines:
Frot Club, like our other sites, is for guys who are passionate about frot and not into anal. Don't post on this board if you're into anal.
No racism. Ours is a global fraternity, and racism is not part of our warrior way.
No advocacy of drug use.
No advocacy of unsafe sex, including cum sucking and docking.
No spam, no sleaze, no tops or bottoms, and no solicitation of group or promiscuous sex.
Posts which violate these guidelines will not be accepted.
The Man2Man Alliance does not support promiscuity.
These boards are here to help men into frot connect, but only you can determine whether they'll be used responsibly.
If men into frot become as promiscuous as men into anal have been, frot will lose its innocence and joy and become yet another vector for STDs.
Don't let that happen.
Promiscuity is physically dangerous and, for most people, pyschologically debilitating.
So go for quality, not quantity.
And use Frot Club to find your Heroic Friend.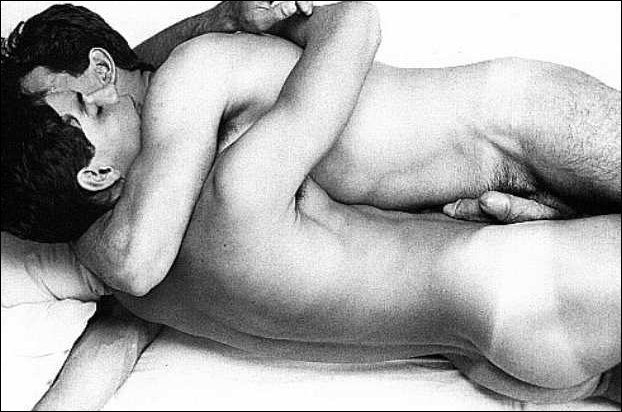 ---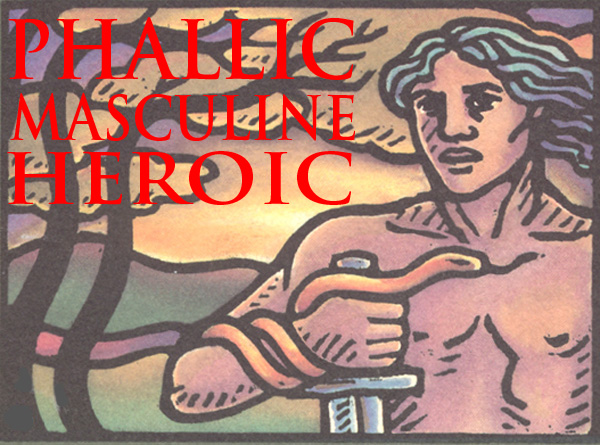 ---


AND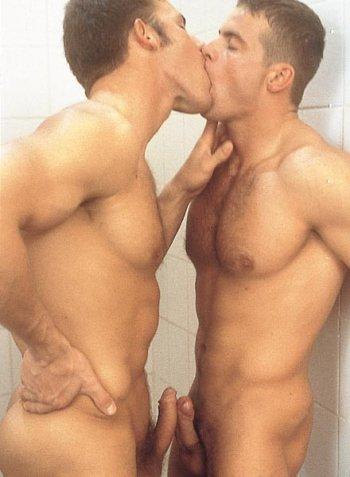 ---
Frot Club is a service of The Man2Man Alliance, an organization of men into Frot
To learn more about Frot, ck out What's Hot About Frot
Or visit our FAQs page.
---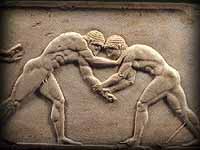 | What's Hot About Frot | Hyacinthine Love | THE FIGHT | Kevin! | Cockrub Warriors of Mars | The Avenger | Antagony | TUFF GUYZ | Musings of a BGM |
| Warriors Speak | Ask Sensei Patrick | Warrior Fiction | Frot: The Next Sexual Revolution | Sex Between Men: An Activity, Not A Condition |
| Heroes Site Guide | Toward a New Concept of M2M | What Sex Is |In Search of an Heroic Friend | Masculinity and Spirit |
| Jocks and Cocks | Gilgamesh | The Greeks | Hoplites! | The Warrior Bond | Nude Combat | Phallic, Masculine, Heroic | Reading |
| Heroic Homosex Home | Cockrub Warriors Home | Heroes Home | Story of Bill and Brett Home | Frot Club Home |
| Definitions | FAQs | Join Us | Contact Us | Tell Your Story |


© All material on this site Copyright 2001 - 2018 by Bill Weintraub. All rights reserved.