---
StL Mo Man2Man embrace
Seeking that 1 LTR, yet discreet for a fit active and muscular Frot man. I have always desired a real masculine sensual relationship with strong physical bonds. The anal scene is totally unnatural to me. Man2Man action with lots of body contact, strong embraces and affectionate kissing has always been a desire of mine. Always thought there had to be anal and that has pushed me away from seeking manly companionship. Looking to be friends first and foremost with physical love as an outgrowth. Can't think of anything more erotic than being in the arms of a man who appreciates his manliness. Im 58 fit active and muscular, 5'11 180 and enjoy exhausting workouts. My fantasy is to follow up that workout with a sensual shower with cock to cock grinding and strong embraces. I want to finally have that close man to man contact that I have always yearned for.
StlManluv
---
Frot bud in Missouri
Hi there, live in the St Louis area. 58, 5' 10", 195 mod hairy, looking for a frot bud in the St Louis area. Enjoy the closeness only two men can have grinding cocks and mouths together fun. If interested, email me.
Thanks!
wc88stl
---
Hillsboro Man2Man
60 yr old guy, 5'9", 175lbs, decent shape, good looking. Inexperienced with male/male but really interested in the concept of non-penetrative same sex. I would like to find a frot friend that's on the same page.

frotinmo
---
21st Century Renaissance Man Looking for You!
Hi, guys! I'm 49, 6'2", about 300 lbs, 56" chest, 46" waist, size 13 shoe, dark blond hair, blue eyes... NOT centerfold material! [wink] Yeah, I'm a big masculine guy... sort of a gentle bull. I have hundreds of interests from ice hockey and bowling to cooking a great meal, beer, and a good old movie. Whatever happened to the idea of dating and getting to know a guy before hopping into bed?

That said, I've been lucky enough to have had several LTRs (the longest lasting 13 years), and I miss the intimacy and affection two men can have for each other. I'm still confident that I can find it one more time.

If any of this even sounds vaguely interesting to you, be brave; be a man; say hello. What the hell, we could both be pleasantly surprised.

Jon

PS

I'm right on the border of Kansas City, MO.
---
MWM looking for Married Male
MWM looking for married male in SW MO. 6' 200lbs, average/athletic build. Seeking educated, responsible, honest guy thats able to be sensual and vulnerable as I am. Located in SW MO. Cannot host but have a very flexible schedule and can meet about anytime. Haven't done the frot thing since I was a teenager ... but has always been in the back of my mind. Would like to get to know each other and build an intimate friendship and the let nature take its course. Drop me a line and we'll discuss further. Look forward to hearing from you. Thanks!

Pee Boo
---
Jefferson City black jock seeks frottage partner
Professional, athletic man of color, 5'11", 180#, 8.5" cut thick, seeking a regular frottage partner to get together with. Can host or travel. Especially like to frottage in tight and/or worn jeans, jockstraps and nude. Discretion assured. Pics for trade before meeting. Contact me........friction leads to fire....let's burn it UP!!!

Jcmojock
---
HOT 4 FROT!!!
I know I'm not everyone's "cup o' tea", since my stats are 53yo, 6'1", 320 (not slender but a "firm" chub);and ya gotta give me credit for being brave enough to be honest about myself.

I was doing frottage before the word "frottage" was invented (I think). Bill posted my personal story at So Alone in My Love: A Missouri Warrior Speaks

I still love frottage. There is nothing like it; but because I'm "big" I guess this is a turn off to the kind of guys that I'm attracted to which is my opposite. Surely there is someone close by who is more slender in build that is into a guy like me, around my age or younger who is into frottage(??). Even us older, bigger guys still have... dare I say it.... desires; so c'mon... email me guys! Let's get hard, hot and frot!!!! Grrrrr

HairyBearKCMO
---
STL Muscular/Hairy Looking for Frot Buddy
St. Louis muscular, athletic, young looking, masculine 40's prof. BiWM, moderately hairy, passionate, seeking no strings, down to earth frot buddy for man to man body contact, J/O, and massage. Short, with thick 7 incher.

New at this. HWP, D/D free, non-smoker a must. Hairy, ethnic, younger a plus. Bi, masculine preferred. Married OK. Must be discrete. Hope to hear from you.

STLFrotter
---
JOPLIN frot buddy
I am a chubby male who is so surprised that there are others who love this also. I would love to meet a frot buddy around the Joplin, MO and surrounding areas. my email address is

jharvey
---
st.louis on occasion
looking for a masculine fort bud to hang with on occasion in the st.louis area ,34 6ft 170 cowboy with big bulge ,have pics availible

cowboynbriefs
---
older man wanting to try
I am 5'5'', 148 lbs, clean shaven, little hair, wanting to play safe and frot. Not into the bar scene

sostlfrot
---
St Louis Frot Bud Wanted
Hi guys, I have been into frot since before I knew what it was called. Really like that M2M contact and mutually sharing the experience of cumming together. 41 5'8" 165 clean cut masculine in pretty good shape, discreet, D/D Free and can host occaisionally. Email me and lets enjoy the Princeton Rub together. Thanks

jakeinmo
---
ISO FROT BUDDY
Smooth, in-shape, masculine guy from St. Louis area looking for a similar guy for frot buddy and LTR I'm 5'6", 145 lbs., brown hair, clean-shaven, 42 y/o

stlrob
---
Southeast Missourian searching for a Hero.
Just ran across these websites praising frottage. I had no idea there was such an interest, I thought I was just really different.

Vidaman
---
faithful and true to my one and only
Seeking a frot mate to love and hold in the 314 area code.

willeeoo
---
KANSAS CITY - 39 y.o. seeks bodybuilding frotbro
Hey men. I'm 39, brown hair with some silver, thinning on the crown, bluegrey eyes, good looking, 5'11", 190 lbs., work out. 44" chest, 38" waist, 14.5" bi/tri, 24.5" quad/ham, 16" calf. I have a love of muscle, and I'm looking for a Hero into bodybuilding, muscleworship (don't worry, we know we're equals!) muscleplay, mutual massage, wrestling, cuddling, frot, and companionship. I'm looking for a man who is intelligent, hardworking, gentle, with a good sense of humor, and willing to explore life with a bro who wants to watch him grow! I'm a coffeehouse, artflick, sushi kind of guy, who wants to keep learning about the world I live in, growing a healthy, sexy body, and manifesting my authentic self. Flex for me, stud!

flexicon1
---
573 Area
Just looking for a bud to get to know.. If interested shoot me an e-mail......21yrs, Brn hair and eyes. Athletic build, 23, 5'10", 165
militaryjock
---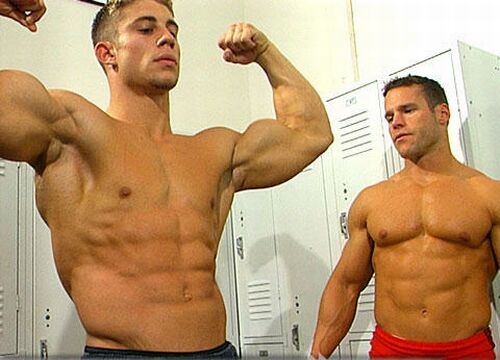 ---
POSTING PROCEDURE and POSTING GUIDELINES
Welcome to Frot Club!
Frot Club is currently being hit with a large volume of spam.
For that reason, please reply to existing posts via the poster's email address.
Please submit NEW POSTS via email to bill@man2manalliance.org
Your email should contain the following information:
Please remember, in composing your post, that our boards are for guys looking for an LTR or a long-term Frot buddy.
They're not for guys who are promiscuous or looking to hook up.
For that reason, please be mindful of language. Posts should read "looking for 'a friend,' 'a buddy,' 'a guy'." Posts which read "looking for guys, buddies, etc." will not be accepted.
Men who are partnered with women are encouraged to post provided they too limit themselves to one male partner.
In addition, please observe these guidelines:
POSTING GUIDELINES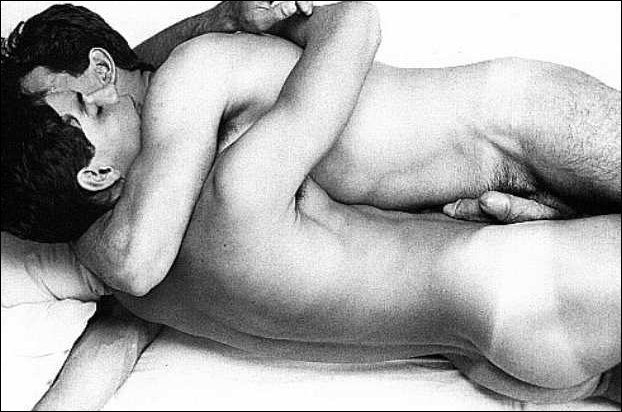 "To Love Another Man as an Equal and a Man with Total Fidelity."
Frot Club is a service of The Man2Man Alliance, an organization dedicated to promoting Fidelity and Frot among men who have sex with men.
The Men of the Alliance ask guys who want to use the club to first familiarize themselves with our ideals and goals as expressed in the articles listed on The Man2Man Alliance home page.
Again, it's very important that you familiarize yourself with the ideals and goals of The Man2Man Alliance before submitting a post.
Posts which indicate an ignorance of those ideals and goals, or that you don't support those ideals and goals, will be rejected.
Again, you must support the ideals and goals of The Man2Man Alliance in order to be posted in Frot Club.
For example:
We reject hedonism and ethical nihilism.

That means we reject any male-male sexual practice that does not directly celebrate and exalt the mutual Manhood of both Men through Combative and Aggressive Phallus-Against-Phallus.

It also means that we reject any ethical or other belief system that does not have Manhood and Manliness at its core, and that fails to identify Manhood with Virtue.

We reject the categories of sexual orientation and all labels associated with or arising from those categories, including, but not limited to, "gay," "straight," "homosexual," and "heterosexual" --

And any other labels which some creature might happen to dredge up from the disturbed and dismal depths of its UN-conscious.

We reject those labels, and we reject anyone who uses them.
After you've done some reading, understand our principles, and feel ready to post, please observe these guidelines:
Frot Club, like our other sites, is for guys who are passionate about frot and not into anal. Don't post on this board if you're into anal.
No racism. Ours is a global fraternity, and racism is not part of our warrior way.
No advocacy of drug use.
No advocacy of unsafe sex, including cum sucking and docking.
No spam, no sleaze, no tops or bottoms, and no solicitation of group or promiscuous sex.
Posts which violate these guidelines will not be accepted.
The Man2Man Alliance does not support promiscuity.
These boards are here to help men into frot connect, but only you can determine whether they'll be used responsibly.
If men into frot become as promiscuous as men into anal have been, frot will lose its innocence and joy and become yet another vector for STDs.
Don't let that happen.
Promiscuity is physically dangerous and, for most people, pyschologically debilitating.
So go for quality, not quantity.
And use Frot Club to find your Heroic Friend.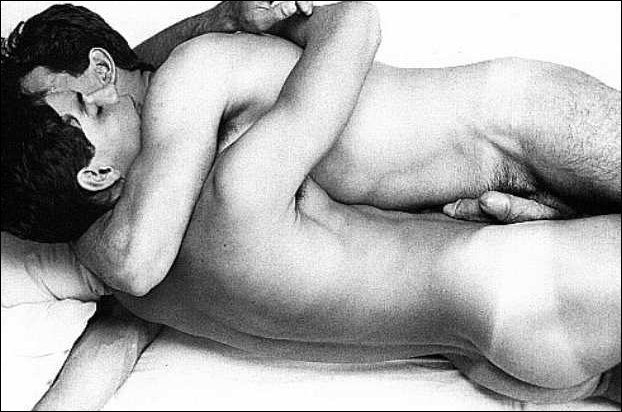 ---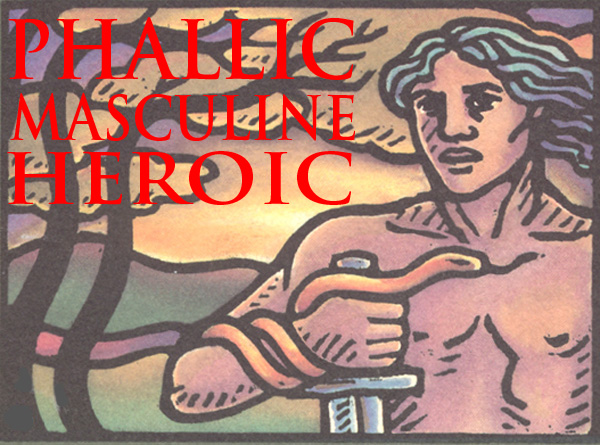 ---


AND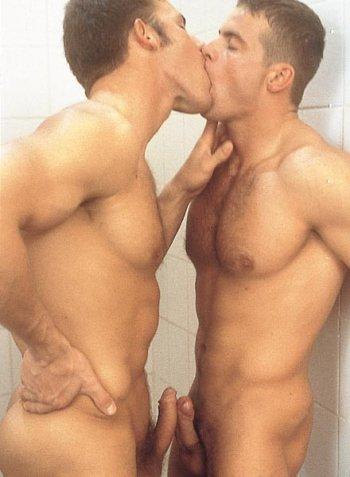 ---
Frot Club is a service of The Man2Man Alliance, an organization of men into Frot
To learn more about Frot, ck out What's Hot About Frot
Or visit our FAQs page.
---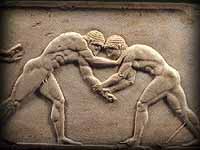 | What's Hot About Frot | Hyacinthine Love | THE FIGHT | Kevin! | Cockrub Warriors of Mars | The Avenger | Antagony | TUFF GUYZ | Musings of a BGM |
| Warriors Speak | Ask Sensei Patrick | Warrior Fiction | Frot: The Next Sexual Revolution | Sex Between Men: An Activity, Not A Condition |
| Heroes Site Guide | Toward a New Concept of M2M | What Sex Is |In Search of an Heroic Friend | Masculinity and Spirit |
| Jocks and Cocks | Gilgamesh | The Greeks | Hoplites! | The Warrior Bond | Nude Combat | Phallic, Masculine, Heroic | Reading |
| Heroic Homosex Home | Cockrub Warriors Home | Heroes Home | Story of Bill and Brett Home | Frot Club Home |
| Definitions | FAQs | Join Us | Contact Us | Tell Your Story |


© All material on this site Copyright 2001 - 2018 by Bill Weintraub. All rights reserved.