---
Wrestle and Frot Buddy
I am new to this but have always wanted to wrestle and/or frot, safely and casually. I am 39, in good shape, 5'11", 165 lbs., 6.5 inches, some hair on the chest, highly educated and very nice. Email me and we can talk, exchange pics and see where it goes.
James
---
Looking for passionate Frot buddy and ltr. Downtown Jersey City
Looking for passionate Frot buddy and for ltr. 39 yo, 160 lbs, 5'7, Asian in downtown Jersey City. Can host.
Paul
---
Central New Jersey -- LOOKING FOR A STEADY, PASSIONATE AND SENSUAL FROT BUDDY
Hi guys . . . I am 43 5'9", 160, 32" waist guy with moderately hairy body and thin, trimmed goatee. Looking for "the one" . . . sensual and passionate guy to share man2man masculine sensual sexual experience with. I have not done any anal and am not interested in it. Passionate sensual kissing and cock2cock frottage is what I am looking for . . . can go for long sessions of that. I can not host so we can come up with some ideas if you can't either. Good hygiene is MUST . . . please. Again, looking for one ongoing discrete frott/make out buddy.

Email me and we'll take it from there.

Deep Breath
---
Essex County looking for str8 bud to explore frotting
im 25 m nj straight, in essex county, white, 5'8 160 athletic. just looking for a consistent str8 bud to watch some porn with and explore some frotting with. nobody older than 30 please. i have pictures to trade and also have skype. email me at

js
---
Cock versus cock
23m from north nj looking to go cock for cock with another phallic warrior. I'm 5'4" Hispanic with a 6-6.5" cock. Willing to send pics if you have some too.

I'm willing to travel almost anywhere in nj and a lil in New York. Trying to do this as soon as possible. If you are interested and like a good challenge feel free to email me. Please provide a subject that's related to this as well as info. Pics would be nice too.

Can't wait to go head to head:P

Cervantes Doe
---
South Jersey
Seek discrete mwm for safe and sane frontal play. Mid 50s, clean cut 5'10", 7" cut. Not into anal or kissing. Uncut would be exciting, Let me know about you and you're interested in m4m play. Would like semi regular encounters if we seem compatible.

sean rush
---
Looking for a guy in central nj
I am 55 years old, nice guy, chubby, good sense of humor, about 7 inches, with a very high sex drive. I have never been with a man before. I just found the frot site and am interested in finding a friend who would be interested in mutual masturbation and cock rubbing on a regular basis.

Rob
---
North New Jersey Frot
I'm 21 years old. 6'1, 220lbs, 5"uncut. I just came to learn about frottage and think it is the most sensual thing two men can do. I am not into any anal and this seems so right that I'm looking for someone to enjoy this with. I'm from North New Jersey and will travel within reason. Anyone at all, please feel free to respond. Don't count yourself out without at least reaching out to me.

Email me at

konkan

I hope this can be the start of something special.

Thanks.

agentzero
---
Intense Makeout/Frot Buddy
Fit goodlooking discreet businessman 39 5'11" looking for masculine buddy

for slow intense makeout/frot sessions behind closed doors...

knightdude
---
North Jersey ltr frot buddy
Single male looking for a ltr frot buddy who is endowed extra large in North Jersey but can travel. Im 5'11" 170 tone body and 35 with 8c kinda thick.

LQQkin4Yo
---
New Jersey man Seeking intense Frottage
I'm an inshape, cleancut 50yo, 5'9" not a smoker, no drugs/diseases here. Blond/blue eyes, and handsome.

I'm in need of a Long term frot buddy. Please enjoy long passionate intense frotting, kissing, sensual body touching, and foreplay.

Oral/jo too.

Be inshape and healthy.

RWAYNE
---
Senior Frot Buddy So Jersey Near Philly
Hi Guys, masc husky smooth senior guy looking for same in south jersey near Philly. Looking for another senior into frot. Can't host here hoping you can. Email me back if you are interested.

Thanks

Peter
---
Haddonfield LTR
Mid-50s guy in very good shape looking for LTR with a frot buddy = love to roll around, hug and rub cocks.

wagnerfan
---
SJ/Philly area cock2cock bud
36 - 6, 220, bl/bl cleancut masculine...not far from burlington area.

njblondbear
---
Central Jersey cock2cock bonding
Middle age Central Jersey Guy looking for someone for a general friendship with cock2cock bonding. No anal! No oral!

Tony
---
Mddlsx BM looking for intimacy and monogomy
Hello I am new to this but would like to post a message in hopes of finding a life partner. I am from New Jersey and looking for someone within 60 miles of Perth Amboy between 35-60 years old.

GBM 47 5'6 185 Stocky shaved head and mustcahe, looking for friend/life partner 35-56 years old within 60 miles of Perth Amboy, NJ to share a life of intimate moments and lots of laughs.

AmboyRoy
---
SBM Seeking friendship or more
Jersey City, SBM 32yrs. 5'6", 150lbs, dark skin, D&D free seeking similar into frot/foreplay for friendship or more if we have chemistry. Looking for a guy around my age. "Fun" is cool, but even cooler if we can be friends. contact me

Send a pic if you want a response. Not into games or e-mail tag.

Thanks

NicholasM
---
Frot Buddy
Divorced corporate exec 40 5'11" looking for a cool masculine buddy to bond with some intense frot/makeout sessions.

blue9999
---
Central New Jersey Frot friend
Hello. I live in Central New Jersey. I am 42, masculine, athletic, good gym build, into working out and some sports, wrestling too. I think this site is great and I hope to find someone who thinks the same. A guy to meet, hang with, maybe develop something, and most of all, try this for the first time. Hoping to meet another masculine, fit, athletic guy. Thanks.

Ttjd
---
NEWTON Frot bud
Im a married, 35yo, 6ft, 185, white guy, 6in cut.
Im looking for a regular buddy my age or younger for daytime rubbing fun. If your interested, please email me.

Hope to hear from ya!

viper
---
PRINCETON / BUCKS for long term frot buddy or LTR
I live in the Princeton/Bucks area looking to meet another guy into the frot lifestyle. I'm 31, 5'10", 155, with dirty blonde hair. I like wrestling and being outside. Ideally, I'd like to meet a long term frot buddy or LTR.

Taterthebrain
---
Looking to date someone like me!
Are you basically only into frot and kissing and have a hairy chest, do you have a kind smile and warm eyes, are you a great listener, do you have a belief in god or some greater loving power that you try to connect with daily, are you a kind soul, are you affectionate, are you interested in activities outside the bedroom as well as inside (movies, walking, visiting friends/family, traveling, etc.), are you open if things workout between you and someone to settling down and living under the same roof ... if you live in the Bergen, Passaic, or Essex County area we should have at least have a first date, don't you think?

Please get in touch.

Thanks,

Alex :)
---
Looking for buddy in central jersey
Hi Guys...looking for a frot buddy in the central (ocean County) area. 46, 240 lbs looking for another man to be naked and close to. Frot only, no anal or oral. Friendship a plus too!

njmike
---
new to frot
hey there 22 years old from the cape may area looking for a frot buddy. get back to me.

mark22
---
CNTRL NJ NJBRIEFS FROT Buddy
Central New Jersey, Bridgewater, looking for another decent guy for some play. I'm looking for safe, discreet, drug & disease free. Someone who is slim to athletic, late 20's to 40. Interested in touching, body to body, underwear frot. Would like to find a regular buddy for frot relationship. Contact me if interested.

njbriefs
---
COCK2COCK CONTEST
44Y/O, BLK MALE, 6"CUT, 5'11", 240LBS., LOOKING FOR A FRIENDLY TIT TWISTING, ASS GRABBING, COCK2COCK BATTLE WITH ANYONE STR8 ACTING AND CONFIDENT IN THEIR MASCULINITY IN NNJ. DISCRETION IS #1. WHETHER YOU ARE CLOSE TO MY STATS OR NOT AND THINK YOU FIT THE BILL, E-MAIL ME.

MIKEPS21
---
Looking 4 a frot buddy in bergen
Hi there, 33 asian 5'9 160# 33w brown eyes blk hair looking for a frot buddy. I am glad that I have found this site...I really feel at home here. By the way, I do not like anal, but I do like the cock 2 cock pleasure very much with hot and passionate kissing in it. Thanks.

athleticasain
---
Hudson/Bergen 4 intense eye-2-eye frot
41 y/o masc fit jockstrap fan looking for daytime frot fun. Work nights. Former cop, former married. Your place is best -- my k9s don't like people much!

SteelWolverine
---
NJ looking for LTR
31, 5'9", 160, smooth latino-asian guy, muscular, 32 waist, 45 chest, gay but straight acting, laid back, intelligent professional...seeking guy for exclusive LTR who is into passionate one-on-top-of-one dick-to-dick grinding as the primary form of sexual gratification.
rubadick
---
SOUTH JERSEY / PHILLY looking for an inshape bud to frot with in south jersey/philly
hey guys - looking for another inshape dude to share mutual massage and dick to dick grinding - not into any oral or anal so this site sounds awesome. Thought i was the only guy who did not like oral or anal but loved the feel of another dudes bod and dick - been trying to find a reg bud - but most guys are into anal or oral - or are too old, out of shape, or feminine
i am in south jersey - got pics on http://www.bigmuscle.com - search on id number 30276
i am married so discretion and safety are the utmost to me - and naturally i dont have a place. Would need pics to share if we wanna meet and current ones - not a pic of when you u use to be in shape - been burned to many times - and guys if you aren't masculing or st8 looking please dont say you are - no offense but i am not into it - so please dont lie - i dont wanna hurt anyones feelings
jake
jakemuscle
---
VGL Italian In Shape, 35 yo for cock2cock rubbing in Southern NJ
Just found this site... very good looking Italian guy here, 35 yo, brown hair, blue eyes, 5'10", 7.5" cut, thick, 175lbs -- in shape -- looking for frot bud ... into kissing, some oral, j-off, cock on cock/balls on balls passionate grinding/rubbing till we both cum... email me:

jericho1368
---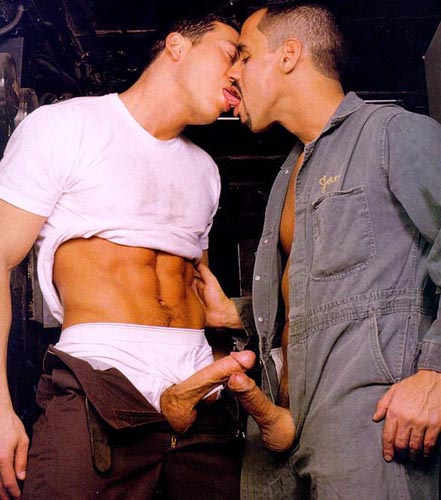 ---
POSTING PROCEDURE and POSTING GUIDELINES
Welcome to Frot Club!
Frot Club is currently being hit with a large volume of spam.
For that reason, please reply to existing posts via the poster's email address.
Please submit NEW POSTS via email to bill@man2manalliance.org
Your email should contain the following information:
Please remember, in composing your post, that our boards are for guys looking for an LTR or a long-term Frot buddy.
They're not for guys who are promiscuous or looking to hook up.
For that reason, please be mindful of language. Posts should read "looking for 'a friend,' 'a buddy,' 'a guy'." Posts which read "looking for guys, buddies, etc." will not be accepted.
Men who are partnered with women are encouraged to post provided they too limit themselves to one male partner.
In addition, please observe these guidelines:
POSTING GUIDELINES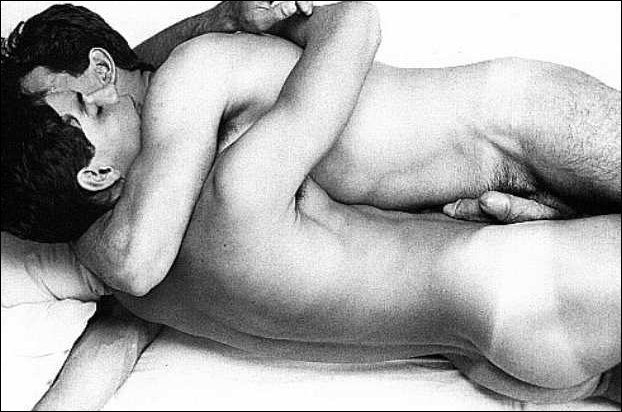 "To Love Another Man as an Equal and a Man with Total Fidelity."
Frot Club is a service of The Man2Man Alliance, an organization dedicated to promoting Fidelity and Frot among men who have sex with men.
The Men of the Alliance ask guys who want to use the club to first familiarize themselves with our ideals and goals as expressed in the articles listed on The Man2Man Alliance home page.
Again, it's very important that you familiarize yourself with the ideals and goals of The Man2Man Alliance before submitting a post.
Posts which indicate an ignorance of those ideals and goals, or that you don't support those ideals and goals, will be rejected.
Again, you must support the ideals and goals of The Man2Man Alliance in order to be posted in Frot Club.
For example:
We reject hedonism and ethical nihilism.

That means we reject any male-male sexual practice that does not directly celebrate and exalt the mutual Manhood of both Men through Combative and Aggressive Phallus-Against-Phallus.

It also means that we reject any ethical or other belief system that does not have Manhood and Manliness at its core, and that fails to identify Manhood with Virtue.

We reject the categories of sexual orientation and all labels associated with or arising from those categories, including, but not limited to, "gay," "straight," "homosexual," and "heterosexual" --

And any other labels which some creature might happen to dredge up from the disturbed and dismal depths of its UN-conscious.

We reject those labels, and we reject anyone who uses them.
After you've done some reading, understand our principles, and feel ready to post, please observe these guidelines:
Frot Club, like our other sites, is for guys who are passionate about frot and not into anal. Don't post on this board if you're into anal.
No racism. Ours is a global fraternity, and racism is not part of our warrior way.
No advocacy of drug use.
No advocacy of unsafe sex, including cum sucking and docking.
No spam, no sleaze, no tops or bottoms, and no solicitation of group or promiscuous sex.
Posts which violate these guidelines will not be accepted.
The Man2Man Alliance does not support promiscuity.
These boards are here to help men into frot connect, but only you can determine whether they'll be used responsibly.
If men into frot become as promiscuous as men into anal have been, frot will lose its innocence and joy and become yet another vector for STDs.
Don't let that happen.
Promiscuity is physically dangerous and, for most people, pyschologically debilitating.
So go for quality, not quantity.
And use Frot Club to find your Heroic Friend.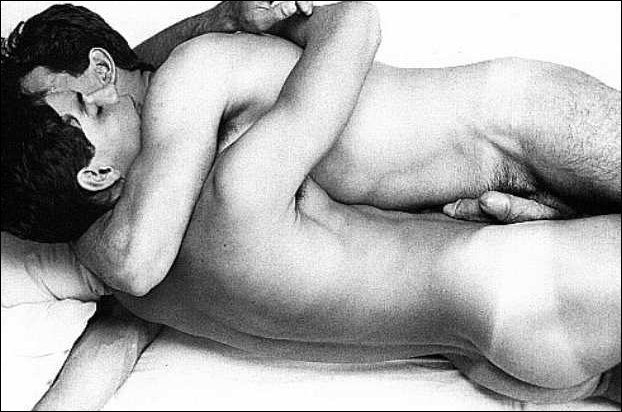 ---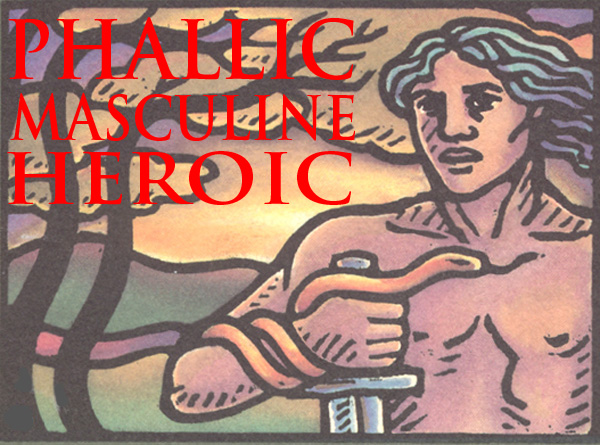 ---


AND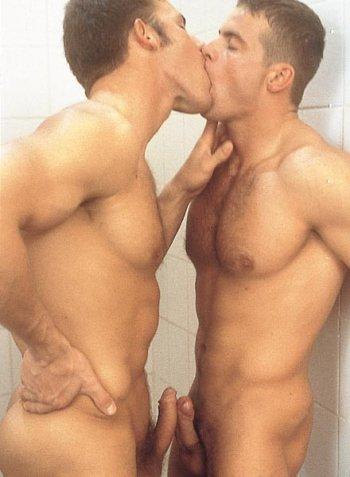 ---
Frot Club is a service of The Man2Man Alliance, an organization of men into Frot
To learn more about Frot, ck out What's Hot About Frot
Or visit our FAQs page.
---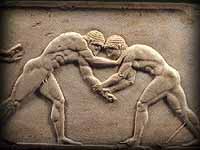 | What's Hot About Frot | Hyacinthine Love | THE FIGHT | Kevin! | Cockrub Warriors of Mars | The Avenger | Antagony | TUFF GUYZ | Musings of a BGM |
| Warriors Speak | Ask Sensei Patrick | Warrior Fiction | Frot: The Next Sexual Revolution | Sex Between Men: An Activity, Not A Condition |
| Heroes Site Guide | Toward a New Concept of M2M | What Sex Is |In Search of an Heroic Friend | Masculinity and Spirit |
| Jocks and Cocks | Gilgamesh | The Greeks | Hoplites! | The Warrior Bond | Nude Combat | Phallic, Masculine, Heroic | Reading |
| Heroic Homosex Home | Cockrub Warriors Home | Heroes Home | Story of Bill and Brett Home | Frot Club Home |
| Definitions | FAQs | Join Us | Contact Us | Tell Your Story |


© All material on this site Copyright 2001 - 2018 by Bill Weintraub. All rights reserved.