---
Long term Frot Fun Friend in Rochester
I am looking for a drug & disease free, safe, sane & discrete, non-smoking friend for FROTTAGE ONLY FUN in Rochester, NY.
I'm a hairy chested gay-identified male 5-10, 240#, 6.5' cut, who is looking for another discreet guy similar in height and weight who wants to explore the Warrior side with some light, pain free, SANE play fighting & rasslin', going at it move for move, one for one with a lot of nip squeezing, nip thumbing, struggling, grinding dick to dick, chest to chest, nip on nip with a lot of non stop bearhug rolling around on the floor with or without oil. Love to create and act out basic rasslin' scenes too. There's nothing like horsing around getting into a non-stop rolling bearhug that includes a lot of grinding and mutual jo.
We can at least meet for coffee and see where it goes...
If interested please send note to
RochFrotMan
---
Albany area
Looking for another well-balanced, mature man for intense phallus to phallus stimulation. 56, 5'10", 150, No anal. Prefer a well endowed thin man like myself, completely shaved, 8", very thick, circumsized. Symmetry with Frot is incredibly hot with size comparison. Cockfighting is a plus. Get in touch. Peace.
Richard
---
67 year old man midtown west Manhattan
Full head of silver hair. 5'8" 185 lbs. hazel eyes. Muscular . . . hairy chest & legs. Ex dancer . . . . Looking for fit, athletic, or muscular guy who likes to kiss be held and of course Frot. Edging. Things that could maybe bring two men together. I will totally send you a pic if interested. Lingering after ejaculating in each others arms can be wonderful . . . . Thanks for reading my profile.
Michael
---
NYC Frot Buddy
My name is Ekwaun and I'm 18. I'm African American. I live in NYC and I'm looking for a man who can handle my personality and frot with me. I'm not fully comfortable with my body yet so I would like to take things slow. I want an understanding and patient man. And a man who isn't afraid to stand up for and with me.
Ekwaun
---
NY, NY for a long-term frot bud
I am a stocky guy looking for someone my size or someone who does not mind it to be a long-term regular frot bud in New York City.
I am 48, 5'8", 192 lbs, 7 cut mod hairy love to kiss and grind cocks together, cock2cock jerking is hot too. I am a discreet mwm and prefer another married and discreet guy. All races and backgrounds are welcome. I cannot host though, so if we make it a regular thing we will need to be creative.
Al
---
26 yo guy in queens
I'm a thin hairy white guy with German/Dutch ancestry if you trace way back, living modestly but independently. My weight is 125 and my height is 5'7". Starting to go to the gym two or three times a week. I'm wishing on a star that I can break away from the assumptions and stereotypes I face in the gay community that bar me from connection. I.e just because I'm small and thin doesn't mean I want a big daddy to make me submit to him anally. I don't do anal. I should not feel ashamed of that. Ideally, I'd love a man who would be interested in talking with me every day, knowing that I could keep up intellectually, experiences excitement and fulfillment from frot and mutual masturbation, is hugely fond of cuddling, and is about my same stats. Because power roles, both symbolic, real, or imagined, are a big bother to me, I prefer nobody much bigger than me or older than me. I want an equal. I live in Elmhurst, New York.
Brian
---
FROT in NYC
White collar manners with blue collar sensitivities, this 54 yo 6'2' muscle-bear makes an ideal protective soul mate. Union actor although grad school educated in the social sciences. STRONG preference for SMOOTH chested fellow frotter who's able to entertain at his flat as I live with a tenant/roommate in Queens.

Alan
---
NYC for a LTR / Frot buddy
I'm a highly educated white man, 36 years old, with blue eyes, brown hair, and interested in meeting another guy for a man to man relationship. We will go slow because it is always right for the right guy! I enjoy being outside, exploring the city, and hanging out at cafes. Very active and like to exercise 2-3 times per week. Looking for one person to share true, man to man intimacy, late twenties-mid forties preferred.

Brian
---
MANHATTAN -- 27yo fit dude seeking frot buddy
26yo professional asian writer dude here, always looking for a long-term frot buddy. 6'1" 170lb, fit. Loves a hefty dude, and someone who appreciates an intense cuddle as well. Pre's and shoots like crazy. I'd like to think I'm pretty jovial!

wurgen
---
Long Island hairy, bearded man looking for bearded frot buddy
Masculine, 50's, 5'8", 200, beefy, Into rubbing bulges then getting naked and going cock to cock, love to jo each other, edge for a while and make our cocks throb, then. . . . If you are interested and want to see what I look like just send me an email with your picture and I'll reply with mine. Also let me know what you like to do. I love kissing and feeling a guy's dick against mine while we both just explore each others body's. I'm D&D free and a non-smoker. Cuddling naked or partially clothed together can be really hot too as well as contact for our mutual pleasure. I have a very strong preference for a guy with a beard, and good hygiene is essential. Let's exchange pics. Hope to hear from you!

Mitch
---
Lower East Side: looking for friend with similar interests.
Married, 34 , 5'10", 145, white.
Interested in art, design, technology, fashion.
Very open minded.
Let's meet for a drink/coffee and see what happens.
Shannon Cane
---
NYC stocky, hairy, affectionate married man looking for frot buddy
I love frot. It's been a long time and I would love to find a buddy who respected my commitment to my marriage but shared my strong need to be with another man c2c. My wife understands. I want to feel the warmth and strength and pleasure of a strong, masculine body rubbing against mine. I'm 47, (I sincerely look younger), GL, Irish/Welsh background, 5'11", 220, 6" cut, and always ready. Of course, I'm totally D&D free and a non-smoker. I hope for tender kisses and cuddling naked together (but messing around in our clothes or some of our clothes can be really hot too) as well as sensually grinding for our mutual pleasure. I can also get into slow, teasing j/o (in time, I want to explore edging my partner for as long as I can), erotic and/or warrior wrestling, and Viking, Greco, Battlefield role play but sensual eroticism is my highest priority. Would enjoy some gentle nipple play as well -- I've got big nipples that are very sensitive. How about you? I'm a smart man, a funny man, a playful man who would like to be a good friend as well as a good lover. I don't want to change my life but I do want to add this very special passion into it. I am looking for something regular (weekly would be so great!) and trust that you would be a reliable and respectful lover. I assure you, our friendship would be a high priority for me. I'm looking for a real guy who lives in the real world -- probably best if you're someone in your mid 30's to mid 50's. Let's be frot buddies and bring this really special, masculine energy into our lives. Glad to exchange pics if you want.

Bill Paul
---
MANHATTAN NYC MARRIED TO A WOMAN LONGING FOR THE MAN
58, handsome, 6ft 1 210 lbs. want to meet the man who will rub me the right way.

Always enjoyed "the art" but thought I was the only one until I discovered this site. Into kissing, hugging, cuddling, JO, edging, and frottage in a deep sensual way. Happy to trade pics.

Walter
---
East Village frot bud
I am a black guy in NYC, 33, 6'0", 150lb, 30w, swimmer's build. Would love to find another masculine, discreet guy into frot. Getting naked, rubbing our hard dicks together, male bonding in the purest way. I love making out with another masculine guy.

I am looking for a guy between 25-45, 5'9 or taller, discreet, masculine, into frot. I have a weakness for a dark haired guy, but am open.

I can host in the East Village. Would be great to finally find a regular frot bud into safe hot fun. Its been challenging to find one!

B Bud
---
Black guy in westchester looking for a frot bud
I am 33, 5'11, 170 caramel brown skin HWP. nice lookin. race unimportant.

Kevin
---
Looking for LTR or Frot buddy in NYC and Italy, into grecoroman and freestyle wrestling
I live in NYC (manhattan area) from october to january.
In Italy from february to august.
Looking for an LTR or a long-term Frot buddy.

Musc. 5.11 174lbs 46ch 33w.
Into grecoroman and freestyle wrestling.

Gianni
---
SARATOGA SPRINGS looking for LTR
I am looking for a loving relationship with another man. I have only had one very short lived relationship that ended in physical abuse. Since then, I have longed for intimacy that is based on love. Is there anyone out there who is searching for their soul mate? I want to date, and then nurture a meaningful relationship that hopefully will inspire a legal marriage. I have never participated in anal activities and I have no desire for it.
I am a tall, slim, mild mannered, caring, intelligent, educated 43 year old man. I work as a nurse. I enjoy cooking, baking, reading, vacationing, theatre, romantic & foreign movies, hiking, yoga, tennis, and jazz. I am a vegetarian, but I will eat fish. (You don't have to be a vegetarian). I don't drink; however, I don't care if others do socially. I am Catholic and attend weekly mass.
Finally, I am looking for someone between 30 and 55 of age. I don't care what race or ethnicity you are, or what religion you believe in. If you are interested in exploring the possibilities, email me about yourself, along with a head shot photo of yourself.
Gregory
---
Brooklyn FROT buddy
I reside in the Borough of Brooklyn in New York City and am interested in a sustained relationship with another like-minded FROT buddy. I have lived in the same studio apartment for almost three decades. My name is G and I am 55 years old (with a boyish face); 134 lbs @5' 11". I have a skinny build. I am not sexually active but often have a craving for some C2C action. I am Not into kissing and I understand that this is a deal-breaker for most dudes. I am fairly easy to get along with; give everyone their respect. I would like to wrestle with a partner wearing any type of underwear (except the tighty-whities - LOL) with black socks - - this scene is a definite Turn-On! Hope to hear from you soon.

G
---
Looking for a Frot Bud in the Albany area
I'm 43 yrs old, masc, blk, 6'1", 185lbs, fit, 7-1/2 cut, Bi, divorced. Looking for a steady bud that enjoys hot grinding frottage. Let's exchange pics and see what happens.

Gary
---
New York City area older guy seeks frot friend
My name is Bob and I recently heard about the Man2Man Alliance website. I read it with great interest, as it is definitely what I like when it comes to being with a guy.
Let me introduce myself: I am Bob, and I have been blind all my life. Because of this, I am very tactile, and love being hugged, held, holding a guy, and mutual jerk off sessions. I also love direct contact with cock against cock. I am 61 years old, 5-9, and weigh about 320 pounds. In addition to what I've described, I very much like sitting on a guy's lap, facing him, and being held tight.
I am looking for a special friend, with the possibility of an LTR. Because of my being blind, I am looking for someone who not only enjoys a lot of body contact with frottage, but also, a guy who has a kind, tender heart, and who is also sensitive, and willing to help me when we go out. For example, in a restaurant, I sometimes need help cutting up food, or buttering bread.
Is there someone reading this ad with a desire for a sincere relationship with a caring guy? If so, please get back to me. An advantage to this site is that I can give my direct email, and do not need to use the messenger programs, which I can't use without sighted assistance. I live in New York, but do not let distance deter you from contacting me.
Thank you so much and I look forward to hearing from you.
Bob
---
Brooklyn 32 yr blk guy looking for serious frot buddy
Hey Guys,

Discovered frot a while ago, regular masc guy here looking for another guy around my age for a serious frot play, would want to get to know that guy have relationship develop into something serious ...

I'm sort of a novice but want to learn and know more, hit me up.

Thanks

Pierre
---
Woodside, Queens, NY
Looking for frot friend in my area of Queens;
Woodside,Sunnyside,Jackson Heights,Elmhurst,Corona,Rego Park...

Robert
---
BUFFALO looking for Frot Bud or LTR
61 6ft 165lbs slender 6 inches cut, looking for Frot Bud or LTR, love bulge2bulge in speedos and sexy gear, cotton bikini briefs, sexy skimpy swim jocks and out of them cock to cock. Hot cumming together mixing our cums feeling our cocks and balls together.

Tom
---
NEW YORK/LONG ISLAND SAFE FROT FRIEND
HI LOOKING FOR GUY/FRIEND FOR SAFE FROT. LIVE IN NEW YORK/LONG ISLAND.
. . . .OLDER GUY HERE IN MY FIFTYS LOOKING FOR OVER FORTY FIVE.
MAYBE MEET TIME TO TIME AND BE FRIENDS. HOPE TO HEAR SOON. WRITE ME AT
Harjim
---
Looking for a NYC Frot Buddy
I'm a 28 yr old latino male looking for a frot buddy. I'm 5'7", 158lbs, 30" waist, and pretty much of a pretty boy. I'm looking for an attractive male to frot with.

Eduardo
---
UES NYC
I'm a 34 married military guy, 5'9, 190, 34w, shaved head, looking for a bud under 40 to bond with. I can host sometimes, have a dog. Would be cool to hang and see if the relationship develops.

I'm in the 70's near the river.

Abe
---
NYC looking for a soul mate
I am a NYC, gbm, 50, 5'9" 197 lbs. slim, single, grey curly, clean shaven, mixed ethninticity, looking for a soul mate. I have been single all my life, HIV- looking for LTR. I am mild mannered, caring, intelligent, homebody and I can host. I am a writer and work from home in my own business. Would prefer to date first and work our way into LTR. If you are interested in exploring the possibilities email me with a headshot photo of yourself.

Thomas
---
Long Island / NYC frot buddy / LTR
Hey guys,

I am 25 years old and am looking for a guy around my age interested in being a frot buddy or, ideally, a long term relationship.

As for the particulars: I am 5'11", 140, average build, irish, brown hair and eyes. I'm a laid back, down to earth guy. Anything else just ask.

You can email me at

John
---
Frot Buddy in Western New York
My name's Ian. I'm an active guy, early twenties, looking for someone similar to bond with. I'm 5' 7", 140, white, smooth, athletic/muscular. I'm a simple, single guy looking to explore heroic relationships. I'm really into adventure sports and physical activity. Please e-mail me!

C N
---
Buffalo Bi guy lookin for a local bud for frot
Buffalo Bi guy mature handsome lookin for a frot bud 5 7 175 6c thick

Buffalo Bi guy
---
Albany/Schoharie LTR
Completely dedicated frot guy here looking for LTR with another frot guy..NO anal! I work a day job in Albany and live in Schoharie County, NY.

I am 56 y.o., fit, healthy, athletic, active, 5' 10", 33 waist, 42 chest with strong nipple to cock wiring.

VERY into frot, rubbing, masturbation, cock to cock worship. My cock is half-circumcised, very thick at base, with a torpedo head ... it gets a lot of jack off action ... at least 2x a day. Shaved head, glasses, good build, into a lot of scenes, but NO anal. Smart, intelligent, and a reader with many, and varied interests in and out of the bedroom from cooking to farming, from cars to country western.

You be: fit, height to weight proportionate, intelligent, have a sense of humor, and dedicated to frot.

Peter
---
Seeking c2c bliss Nassau/Suffolk/Manhattan
Frot peg in an anal world? Me too! I'm a tall, handsome, youthful, well hung, masculine and growing bodybuilder who is affectionate, tactile and in dire need of passion. Are you THE muscular frotman who can free me of my inhibitions?

I'm a lover, not a fighter but I'm ready to explore masculine pursuits like wrestling and mutual muscle worship. I live an hour from New York City on the north shore of Long Island. Serious inquiries by real men who I can conceivably meet will be directed to my photos and current stats!

Eager Muscle
---
Hunk for Intense Cock Rubbing Hudson/Albany
Handsome, 6'2", 220lbs, 48" chest, gym body, stache, Thick

Looking for serious & intense Cock 2 Cock, Dick Rubbing, Mutual J/0

Hunk
---
Manhattan Frot bud
New to group...live in Manhattan looking for a nice guy to hang out and explore the sensuality of frottage!

30, 5'9", 150, work out n smooth asian..hit me back.

if interested pics to swap

ccc_cc
---
ROCHESTER Frot and cockfight partner
SEEKING FROT PARTNER IN ROCHESTER, NY: I AM 55 YEARS OLD, 5'7" AND 165 POUNDS, SMOOTH CHEST. I WOULD LIKE TO FIND A FROT PARTNER BETWEEN 40 AND 60 YEARS OLD, OF SIMILAR HEIGHT AND WEIGHT, TO ENGAGE IN ALL NIGHT COCKFIGHTING CONTESTS. HAIRY GUY PREFERRED.

JCHA
---
Queens frot friend or LTR
Hi to all. 22 year old Colombian male, 5'8, 150lbs, very much new to the site and looking for someone who is perhaps closer to my age and new to the site as well but open to an older and more experienced male if we hit it off and more so looking for a friend into frot but am very much open to a LTR if the chemistry is right. Non-smoker, preferable if you are too.

infinite guy
---
Looking for a discreet jo/c2c bud
Iam 39yo, goodlooking guy, 5'11" 180lbs in shape, 7.5 cut bends upward, looking for someone who is into slowly stroking each others cocks then taking a step closer and rubbing cock2cock, do that for a while and get close to cumming a bunch of times then finally shooting our huge loads at the same time.

brian j
---
NYC Looking for a Buddy
Hi,

I'm 54 years old, warm and friendly, slim and in good shape. Looking for a consistent but casual buddy in Brooklyn, Manhattan, Queens or the Bronx.

Looking forward to meeting a nice person,

Tom54
---
BUFFALO LTR
Hi, name is Mike. I live in Buffalo NY. My stats are 6' 245 lbs 7.5c br/br clean shaven face and other areas!!! Looking to meet my long term match / equal. Looking for a guy with same stats if possible. Race is not important. If interested contact me!

Thanks

Mike
---
NYC Frot Guy Looking for another NYC Frot Guy - ANY BOROUGH
NEW YORK CITY GUY LOOKING FOR ANOTHER

Hi I'm Michael. I'm 30 with a swimmers build. I'm 6ft and weigh 180lbs. I'm light skin black who is attractive. Looks are relative so I say if you are interested and want to see what I look like just send me an email with your picture and I'll reply with mine. Also let me know what you like to do. I love kissing and feeling a guys dick against mine while we both just explore each others body's. I like playing with a guy while we are both in our boxer briefs and wearing socks. That look is so sexy to me. It also just gets me really hard as well. I'm open to all races. I prefer someone who doesn't smoke but I'll consider it. If this turns out to be something long term that's good as that is my ultimate goal. I'm single right now and looking for a good relationship for that someone who isn't into anal. Remember those are the rules of this site and those are my rules as well. Thanks for reading.

Michael
---
NYC LTR
Tall, 6'1', smooth, lean and toned guy in the city. I'm into frottage, mutual j/o, tender touches, gentle kisses, sensual massages, chilled wine, roaring fireplaces, romantic jazz filling the room while our bodies are naked in the shadows of candlelight. Cuddling on a cold winter's night watching the snow fall. It's difficult to find a guy either for dating or the possibility of a LTR with guys who are into the same. I may have a chance on this site.

MetroGuy
---
ITHACA 21 year old Ithaca student for cock2cock
Looking for a frot buddy within a couple years of my age, preferably another college student. I'm 5'10", have dark hair, and am a bit hairy. Let's see what happens.

Alex
---
NYC boxer into Spartan ethos seeks Achilles-like buddy
I'm 27 6 ft 165, in good shape, I box, and I'm handsome. I'm looking for another guy, preferably my age or younger, who is especially attracted to the Greek/Spartan/warrior ethos exhibited on this site, who despises the soft, feminized commercialism of modern life, has no patience with the "gay movement," and is genuinely attracted to the idea of having an Achilles-like buddy as a partner in war. I'm definitely into wrestling. Most of all, I'm looking for a guy of good character, although to me that includes physical exertion, so if you're out of shape, I probably won't be attracted to you. But write me and we'll talk. I'm looking to talk to people who think like this regardless of whether we're a match in the extra sense.

LA Boxer
---
NYC steady frot buddy
NYC - Runner - Runner's body, great legs, 6 ft, 170#, mid-50s, 7 in cut. Seeks another masculine steady frot buddy. Enjoys man/man body contact, in jockstraps and skin/skin. Can host, Upper West Side at

frot nyc
---
30yo latino mix looking for the right guy (queens)
hey. i am hoping to find that right guy to enjoy life with that is also into major cuddling and romance. i would like a ltr eventually but i know to take it slow too. if youre interested hit me back so we can talk and get to know each other. any race is cool, prefer somone around my age and that likes to get out and explore the city as much as stay in on the couch and hold each other all nite. :)

juve606
---
Bi Guy Looking for Discrete Frot Buddy
30, 5'11", 170, dark features, good looking, muscular/masculine, discrete, looking for a buddy to explore cock to cock rubbing!

TooLManDJB
---
bulge2bulge, cock2cock, stroke, edge, spurt
Into rubbing bulges then getting naked and going cock to cock, love to jo eachother, edge for a while and make our cocks throb, then shoot hot thick loads of cum. Iam 38 y.o. in shape 5'11" 7in cut. Discretion is important, i need to travel. Looking to find someone who is discreet and who shares the same passion for rubbing cock2 cock as me

str8frot
---
Need a bud in NYC to wrestle with.
6'5", 185lbs., slim/muscular & never gets tired. Pics to trade.

ERIC
---
Nyc Wrestling
I am 33 6'3 170 slim hairy build. Looking for a nyc wrestling partner who can host. Great fun, and a great workout.Please..no 'hookups' Just wanna wrestle.Thanks

Pics for trade

SlimWrestle
---
Finger Lakes (Ithaca) Married Guy Frot-Curious
I am a happily married guy and have always hidden my desire to be physically close with another man. This site has opened my eyes to how common my feelings are. I really want to experience frot. The intimacy and male bonding it offers is so exciting to think about. I'm a professional guy, 48, 5'10", 160 lbs, told I'm a good looking guy, and I work out a lot to maintain a fit, slim body. Discretion is a must so only reply if you have similar needs.

Jay
---
WESTCHESTER Frot Buddy
Hey Guys. I'm in my early 30's and I'm looking for a Frot Buddy in Westchester County. Ideally a non smoker between 25-35 years of age, with an average to slim build. But not necessary as long as you are disease and drug free. It would be cool to not only find a Frot/JO Buddy, but also to find a real Buddy for friendship and to hang out with. If you are looking for the same, please get in touch with me. Let's get to know one another. Tell me what you like to do or what gets you hot. Thanks for reading my note.

Josh

WSTCHR Frot
---
Seeking frot wrestler
Black male in CNY(Syracuse) 5' 7 155 and 35 years old seeking another male to wrestle/grapple. Enjoys grinding dick and j/o. Serious replies only

Frot wrestler
---
Frot in Greenwich Village
cute guy in his thirties (5'5", 165 lbs. or so, boyish face, buzzcut, avg all-american guy-next-door type ... pic for trade) would love to find a decent, sincere, healthy, D&D free guy to frot with. During the day during the week is best. My place or yours. Young or old, hairy or smooth, big dick, small dick ... doesn't matter. Just be straight-up, sincere, clean and honest. Kissing is hot. Your cum on my stomach is even hotter. :-)

Pup
---
Upper West Side Manhattan
Puerto Rican, tan skin, 33 yo, 5'6, 160lbs, 6"cut. Looking for someone to frot with. Not into wrestling, anal or sucking, just straight up frottage. If interested let me know.

cock2cock
---
attractive masculine blk man looking for blk/lat masculine (poss wht)
Looking for a guy to share true, man to man intimacy. I'm 5'7", 150lbs, late 30's, med build, attractive, looking for another guy who wants the sexual and personal pleasure of man to man relationship. I did the gay scene for a while and am looking for a guy to show me the masculine world that I thought I could not have. Love bowling, amusement parks, cooking. We will go slow, but for the right guy it will be worth it. Please provide pics... I will provide pic upon request

nybrotha4u
---
Nice, Muscular Italian Man looking for frot
I am 33, 5'7, 165, black hair and brown eyes with a nice athletic/muscular build. I'm looking for a nice, athletic, goodlooking guy to explore frot with. Hit me up if you are somewhat around my age and interested. Send a pic and I will respond with mine. Thank you.

italgoodguy
---
Rubbing Dick2Dick
Hi. 45yo wm 5'8 br br 180lbs 6.5c iso another guy who like me thinks that two cocks making love is the hottest thing ever. Two cocks slowly & sensually carressing each other. No anal/oral. also love twinjet double jacking.

Joe
---
Looking for frottage buddy or LTR
Hey, I'm 40, 5'8", br/br, hispanic/caucasian and enjoy frottage, playing / rubbing / laying next to one good guy in the nude. I live in the Bronx and I'm single. Looking to meet a frottage guy, dating, or long term boyfriend. Any takers? If so, send me a photo please. Thanks and best wishes.

Reeseriver
---
Looking for frottage and erotic wrestling buddy
I am a 39 yr old masc, muscular -beefy 5'10" 220 lbs nice looking and down to Earth guy in New York Metro looking to meet and have fun with another masculine guy that enjoys erotic wrestling, roleplaying and most of all hot grinding, frottage. I have a preference for facial hairy and be in decent shape. It would be perfect for me to find someone close to my physical size. I would enjoy hearing from all interested out there. Peace

Bocci777
---
Buffalo Married Frot Wrestler looking for a bud
45 bl man desires to wrestle/grapple with another man who likes to grind dick, cockfight, and be friends while wives or gf watch at times. Ages 20 -50 are fine.

str8tuffguy2
---
Frot and friends in Ithaca
Looking to explore frot and life with right guy
Hi Guys. I will be moving to Ithaca in August and making a new life for myself. So I am looking for friends and maybe someone special.
My name is Will, and I am a 27 year old guy. Im told I look younger, I have brown hair and eyes, average build. I really enjoy lots of lovemaking, and body contact of all sorts. Romantic, old fashion guy living a simple life. I am looking for the same thing. I would like to meet someone that is the same. If a realationship forms from this, then thats by fate and all the better, or if you just want to lay together, holding each other, thats just cool. So yeah I am looking for a friend and whatever occurs from that. No hook ups though guys.
Frotguy Will
---
NYC Grappler
Tall, lean 'n lanky/muscular guy here who can philosophize about life one moment and wrestle you the next! Enjoy wrestling, combat sports and frot because no other activities bond two men deeper than these manly & physical pursuits. Friendly, open and passionate with a similar physique.
38, 175#, 6'3", lean 'n lanky/muscular, masculine, 31"W, 46"C, 16"A, HIV-, d/d free, have mats, your pic gets mine in trade, and am ready to host/scrap with the right wrestling/grappling dude.
EricGrappler4Fun
---
ROCHESTER -- Any other young guy around Rochester?
Hey, fellas- I've always been turned on by the thought of getting sweaty & making out with another guy, but I thought I was the only one who didn't like what's normally called "sex"! It's nice to know there are other men out there who get as much as I do out of man-to-man full body contact.
That said, it seems like most of the guys on this forum are quite a bit older than I. I'm 23, and would be interested in getting together with another guy around my age to explore this whole frot thing a little more.
I've only been with one guy before, and man- that was amazing! I'm very open to an inexperienced / just curious guy, but I also know that a more experienced man can show me a thing or two.
Physically speaking, I'm 5'10", 160, blue/dark blond, lightly hairy, runner's build. My IDEAL frot buddy would be ripped & smooth, and whoever you are, you have to like kissing- deep, wet, man-to-man tongue action!
I don't have a place to meet, but I can travel if it's not too far, so if you're interested, reply to this thread or shoot me an e-mail. Stay healthy.
KissMeDeep
---
ALBANY / SARATOGA Hot Intense Frot counterpart
Bi, married, discreet, masc. male, young50, fit (run, row, swim), good looks, intel. prof., totally d/d free, sane, stable, serious, playful, well educated/enlightened about life/sexuality, 5'9 165lb. 33w 40ch, brn (s&p), looking for steady frot counterpart, similar in ALL attributes, any age (20 - 60), in the context of male friendship.
Rob
---
NYC Guy into rubbing dicks
33 y.o. Br/bl, football player build. Looking for a bearish type guy in NYC into frottage. I have always loved rubbing dicks as my favorite way to fool around, looking for a masculine guy who wants to explore having fun the same way.
Shannonspoon
---
Looking for frottage and erotic wrestling buddy
I am a 39 yr old masc, muscular -beefy 5'10" 220 lbs nice looking and down to Earth guy in New York Metro looking to meet and have fun with another masculine guy that enjoys erotic wrestling, roleplaying and most of all hot grinding, frottage. I have a preference for facial hair and be in decent shape. It would be perfect for me to find someone close to my physical size. I would enjoy hearing from all interested out there. Peace
Bocci
---
Martial Arts, Frot 2 Frot
Looking for a work out Friend whos into martial arts and would like someone to practice with, workout and Frottage. Mostly looking for friends who share the same interest of Martial arts email me

amasclmix
---
NYC Cockfighter iso bud
5'8" 165lbs. 40s, fit, in shape, 42c, 33w, 15a, 22th, smooth, musc-masc, sport a nice, thick, cut, 7'x5' cock. Into M2M-C2C wrestling/cockfights/dick-fights/swordfights/frottage with another fit, inshape man when the physical chemistry is mutual

NYC Cockfighter
---
NYC -- Pacific Islander in NYC lkn for frot bud for long-term
Hey guys,
I'm 31, 5'10", and 190# Filipino in NYC.
Athletic but not a perfect body. For a long time, I thought I hated sex but now I realize why. I just haven't found a guy who was as into frot as much as I.
Lookin' to be monogamous with a bud who likes to be sensual but enjoys talking/laughing intimately.
NYCfreedom
---
NEW YORK CITY - masc, musc, hairy pecs
Just discovered this site. Wow!!!!! Glad to know there is a community out there that shares what I have always felt. Me, 38yo, 5'8", 170#, 7" Cut, Nice Low Hangers, Hairy Pecs, Gym Build, Live in NYC...Would like to meet a similar guy in the city for hot, safe, rubbing...(need pic trade for meeting)

Cliff
---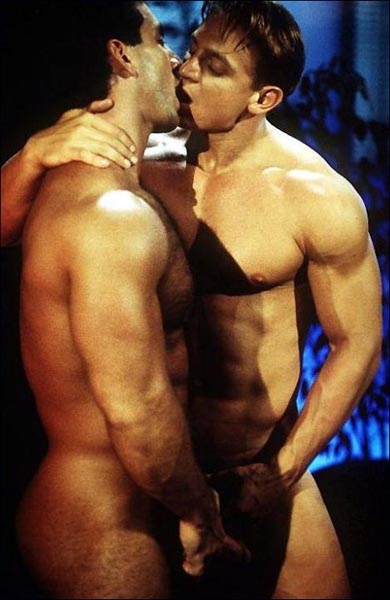 ---
POSTING PROCEDURE and POSTING GUIDELINES
Welcome to Frot Club!
Frot Club is currently being hit with a large volume of spam.
For that reason, please reply to existing posts via the poster's email address.
Please submit NEW POSTS via email to bill@man2manalliance.org
Your email should contain the following information:
Please remember, in composing your post, that our boards are for guys looking for an LTR or a long-term Frot buddy.
They're not for guys who are promiscuous or looking to hook up.
For that reason, please be mindful of language. Posts should read "looking for 'a friend,' 'a buddy,' 'a guy'." Posts which read "looking for guys, buddies, etc." will not be accepted.
Men who are partnered with women are encouraged to post provided they too limit themselves to one male partner.
In addition, please observe these guidelines:
POSTING GUIDELINES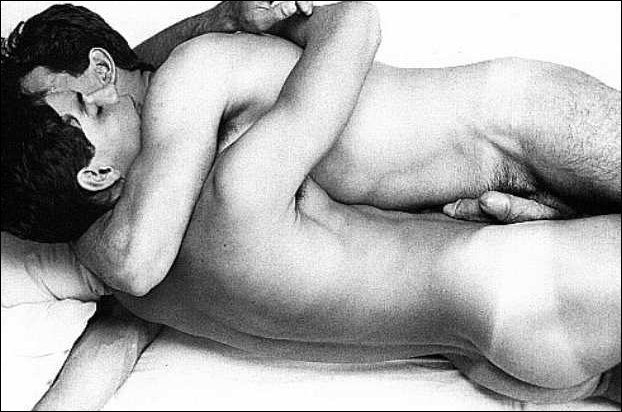 "To Love Another Man as an Equal and a Man with Total Fidelity."
Frot Club is a service of The Man2Man Alliance, an organization dedicated to promoting Fidelity and Frot among men who have sex with men.
The Men of the Alliance ask guys who want to use the club to first familiarize themselves with our ideals and goals as expressed in the articles listed on The Man2Man Alliance home page.
Again, it's very important that you familiarize yourself with the ideals and goals of The Man2Man Alliance before submitting a post.
Posts which indicate an ignorance of those ideals and goals, or that you don't support those ideals and goals, will be rejected.
Again, you must support the ideals and goals of The Man2Man Alliance in order to be posted in Frot Club.
For example:
We reject hedonism and ethical nihilism.

That means we reject any male-male sexual practice that does not directly celebrate and exalt the mutual Manhood of both Men through Combative and Aggressive Phallus-Against-Phallus.

It also means that we reject any ethical or other belief system that does not have Manhood and Manliness at its core, and that fails to identify Manhood with Virtue.

We reject the categories of sexual orientation and all labels associated with or arising from those categories, including, but not limited to, "gay," "straight," "homosexual," and "heterosexual" --

And any other labels which some creature might happen to dredge up from the disturbed and dismal depths of its UN-conscious.

We reject those labels, and we reject anyone who uses them.
After you've done some reading, understand our principles, and feel ready to post, please observe these guidelines:
Frot Club, like our other sites, is for guys who are passionate about frot and not into anal. Don't post on this board if you're into anal.
No racism. Ours is a global fraternity, and racism is not part of our warrior way.
No advocacy of drug use.
No advocacy of unsafe sex, including cum sucking and docking.
No spam, no sleaze, no tops or bottoms, and no solicitation of group or promiscuous sex.
Posts which violate these guidelines will not be accepted.
The Man2Man Alliance does not support promiscuity.
These boards are here to help men into frot connect, but only you can determine whether they'll be used responsibly.
If men into frot become as promiscuous as men into anal have been, frot will lose its innocence and joy and become yet another vector for STDs.
Don't let that happen.
Promiscuity is physically dangerous and, for most people, pyschologically debilitating.
So go for quality, not quantity.
And use Frot Club to find your Heroic Friend.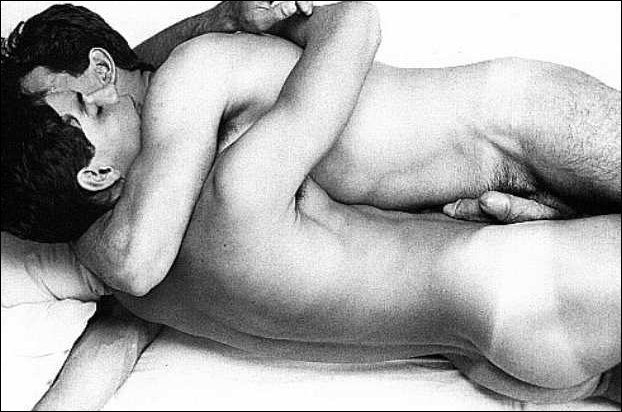 ---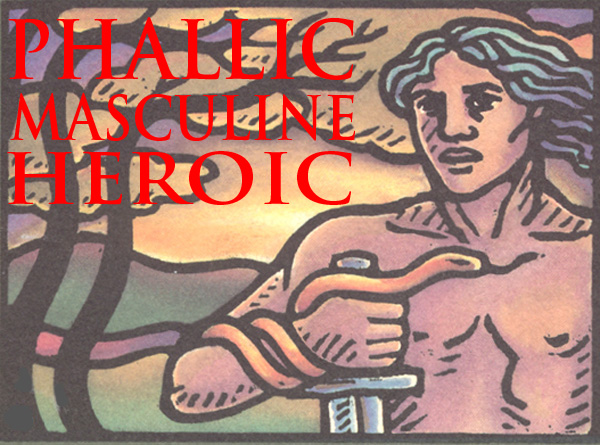 ---


AND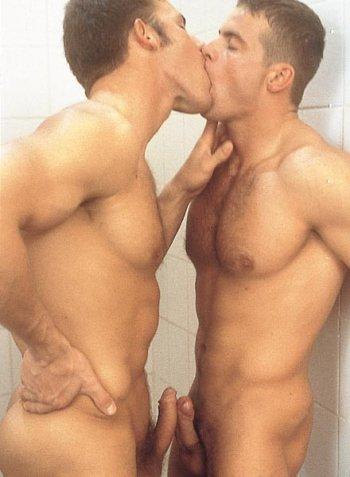 ---
Frot Club is a service of The Man2Man Alliance, an organization of men into Frot
To learn more about Frot, ck out What's Hot About Frot
Or visit our FAQs page.
---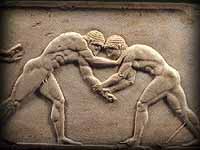 | What's Hot About Frot | Hyacinthine Love | THE FIGHT | Kevin! | Cockrub Warriors of Mars | The Avenger | Antagony | TUFF GUYZ | Musings of a BGM into Frot | Warriors Speak | Ask Sensei Patrick | Warrior Fiction | Frot: The Next Sexual Revolution | Sex Between Men: An Activity, Not A Condition |
| Heroes Site Guide | Toward a New Concept of M2M | What Sex Is |In Search of an Heroic Friend | Masculinity and Spirit |
| Jocks and Cocks | Gilgamesh | The Greeks | Hoplites! | The Warrior Bond | Nude Combat | Phallic, Masculine, Heroic | Reading |
| Heroic Homosex Home | Cockrub Warriors Home | Heroes Home | Story of Bill and Brett Home | Frot Club Home |
| Definitions | FAQs | Join Us | Contact Us | Tell Your Story |


© All material on this site Copyright 2001 - 2018 by Bill Weintraub. All rights reserved.