---
Looking for a frot buddy in south eastern VA or north eastern NC
I am from Virginia Beach, I am seeking a friend in the South East region of Virginia or North East part of North Carolina. I am very interested in the frot lifestyle and would really enjoy finding a partner that feels the same.
A Traveler
---
45 M NC - looking to make a frot friend
I am in and around the Wilmington area. 5'10, 190, married, frot curious.
Shane45NC
---
Burlington frottage long time partner
I am in Burlington. Would love to find inshape guy who loves to grind dick to dick while kissing.
Dale
---
Greensboro married bi guy looking for a buddy
Greensboro area. Married bi guy looking for another over 50 bi guy as a regular buddy. Retired professional, 67, 203, good health and fun to be with. First time posting and not sure what to post. Hope this will get things started.
Norm
---
Denver Frot Buddy
I'm looking for a LTR frot buddy, friendship and maybe workout buddy. I'm 48, 5'10, 190, and like passionate experiences.
I'm in Denver, NC.
Bryan
---
Newbie in Raleigh-Durham looking for LTR/Frot Bud
My name is Chris, I'm a 40 year old married black man looking to find a friend of the same race and also married to explore Frot with. I'm not experienced in these affairs, and discretion/safety are my primary concerns. I live in Raleigh-Durham.
Chris
---
LTR/Pfafftown, NC
Looking for LTR with male best friend. Enjoy cuddling, kissing and frottage with life partner. Masculine, retired caucasian, 52 years old, 6'1", 265 lbs., stocky build. Enjoy wrestling, flea markets, movies, eating out, or just time with my bud.
Charles
---
Charlotte NC new to frot
I'm in Charlotte, NC, and new to frot. I'm 36, white, 5'8" tall, 184 lbs, 35 in waist, average body, blue eyes, brown hair.
I'm looking for a man. Someone who enjoys doing things a typical man might do. I don't enjoy endless hours shopping at a mall or discount store. I don't care about five course meals. Hollister, A&F, Hilfiger, and the likes don't impress me.
I'm a simple man who enjoys time spent working around the house or helping the neighbor repair stuff or build something with my two hands. I don't drink, but I do sip slowly on a tall glass of sweet tea while I kick my feet up.
My ideal friend would be a man around my age, who enjoys going outside and getting a little dirty, or going out to see a game, or just kicking back and relaxing with good chat and a movie. He should also enjoy the touch of my hand on his inner thigh, the closeness of my body to his, the warmth of lips pressed against his, and the freedom to enjoy both of our penises intimately, exclusively, in a deep trusting relationship.
Signed:
R
---
Chapel Hill dude looking for frot bud
Looking for a bud in the Chapel Hill area who would like to rub dicks. Prefer a hairy and lean dude like myself. Would be interested in working out together too. Intelligence and a Southern accent are also a turn on. I'm 5'6"/115/6.5"uncut/br hair/br eyes.

S H
---
Salisbury frot buddy
I am a man married for 42 years when my wife died. I have heard about frot and the club. I would like to meet a man that would like to be a friend or buddy into frot. I think this sounds like the perfect life for me.

George
---
Looking for Frot Buddy In Fayetteville
I am a 40 year old white male, (6'2", 210, brown/blue) interested in pursuing the frottage experience with another man. I am not married but I am involved in a committed relationship with a female. I am NOT interested in meeting a man who is interested in anal, I'm not looking to become "a couple," nor am I seeking any "Fems." I believe that it is possible for two healthy, grown men to experience sex with one another while staying strong and masculine. I don't see the need for the experience to establish any labels or personal definitions--remember you "do" sex you don't "be" sex.

I am not available to host but will make a moderate drive for the right situation. This is my first experience so the ideal man must be patient and willing to take it slow if need be. Disease/drug free is a must along with complete trust, mutual respect and full discretion. Looking for men within the range of 30-45 years of age.

Eric
---
Re: Looking for Frot Buddy In Fayetteville

Hey Eric

Thank you for this excellent post.

Guys, Eric says

I don't see the need for the experience to establish any labels or personal definitions--remember you "do" sex you don't "be" sex.

He's right about that.

And if you want to better understand what Eric's saying, please ck out our Man2Man Alliance policy paper Sex Between Men: An Activity, Not A Condition.

You'll be glad you did.

Thank you again Eric.

PS

To learn more about Eric, ck out his post in Personal Stories:
---
Raleigh-Durham frot and wrestling buddy
Looking for a frot and wrestling buddy in the Raleigh-Durham area.
I am 57, 6' 185, and average but decent shape, mod hairy with small beard.
I am looking for someone in their 40's or 50's and fairly close to my size.
Let's lock up and roll.

Ken
---
Raleigh Frottage
Masculine, Black Fit Guy looking for a LTR relationship with a special Frot Buddy - hoping to develop into something more.

J.T.
---
Charlotte long term buddy
I live in Charlotte, looking for a long term frot buddy. 6 feet tall, 185 lbs, blonde, hazel eyes, 48, good looking.

J P
---
Looking For Frottage In Gastonia
I am a big guy in Gastonia seeking a friend who is passionate about Frottage like I am. I also love kissing. I am very safe and discreet. I cannot host but can come to you if you are in the Gastonia area. My address is:

Dana
---
Asheville area looking for frot buddy
Looking for a frot buddy for occasional passion.

Wnc Guy
---
union county frot search
Looking for a real man and relationship near Monroe NC.

WinFrot
---
ASHEVILLE Frot buddy
Gay male in Asheville looking for buddy, friend to share time...45 6' 185 blond blue fit masc with 8"cut. Hope to hear from you soon.

Michael
---
CHARLOTTE Frot buddy
Hi, I'm looking for a regular wrestling/cockfighting and frot partner in the Charlotte area. Discretion is a must, and you need to be clean and disease free. Thanks.

I'm a masculine guy, 29y/o, 6'1, 250lbs., respectful, clean and discreet.

NCWrestle
---
Aberdeen, Pinehurst, Southern Pines Married wants to connect with similarily minded frot buddy
Frot with me.......mwm 5'10" 165 clean and discreet. Enjoy verbal exchange and skin connection.

Very discreet. Looking for a male bud to befriend and be friends.

mike
---
Triad Area Greensboro/WinstonSalem/HighPoint Frot Bud
Hi! My name is Larry and I am 60 years old. I really enjoy skin to skin contact. MWM 5'11" 150 lbs, athletic outdoors dude who wants the company of a local bud.

I want to develope a relationship where we could meet on a regular basis. I enjoy getting naked, lots of body contact, kissing and touching.

I am a professional guy who needs confidences kept with similar professional bud.

Thanks

Larry
---
Don't give up
Just wanted to let everyone know that I know how hard it is to find someone to be compatable with on a sexual level when into frottage

just don't give up...i myself am still on the search and i know one day i will find that someone who rocks my world....

In the mean time...i am looking for men in NC who are well built or takes care of themselves who are into frottage ..

I am 30 years old and in shape and attractive

If you are interested drop me a line at my email and include the subject line"Frottage"

DJ Da Bomb
---
Jacksonville, Onslow County looking for a buddy
22 yo/ fit, football build, college graduate, 5'9. definately clean, healthy. Looking for a serious, but fun-loving frot brother. Tell me about yourself.

jlc
---
Cockrub partner in Charlotte
Looking to meet a discrete frot buddy that really enjoys hot makeout sessions accompanied by cock2cock body contact. Early 40s, 5'10", brown/blue, 175 lbs.

in2frot
---
looking for hot frot in Asheville
hairy, fit, masculine guy, 34 - seeking a hot frot buddy in Asheville

looking for another fit guy around 25-45

MtnJock
---
Looking for a frot bud near Hickory
Hey Guys. I am 40 years old. I'm 5'9" and 155 lbs. I am new to frot. I like wrestling and the close body contact and always wanted to have a close bond with another guy. I am a masculine guy who like sports and is like any other guy. Drop me a line.

tarheel_brett
---
Would love to find someone to frot with in Burlington
Ive watched this site for so long, and finally decided to post a message, would love to find someone that would like to frot as much as I would. I have seen the number of posting increase, and hope that someone will contact me.

uniooncredit
---
Jacksonville-Frot and wrestle marine style
Jacksonville or Onslow County only--23 year old,athletic,muscular,red-blooded healthy married Marine seeks fellow military wrestling buddy from Onslow County ONLY.

Marine frot
---
Re: Jacksonville-Frot and wrestle marine style

Yo fellow marine 24 LeJeune love trying wrestling/frot with fellow bro in the corps.

Sean
---
Camp LeJeune
Looking for fellow Camp LeJeune frot bud--holla if seriously want to try frot

Alex
---
Charlotte dick2dick
Hi - New to Charlotte. lookin' for a discrete frot buddy. I'm 5'10",174#,br/br,38yo,wm. I LOVE rubbing!!!!

Pete
---
Raleigh Masculine Muscular
Hi men,

looking ofr another masculine bud. 38, 6', 195 here. Atheltic, lift and run regulalry. You must be atheltic also. gym god not necessary, but youmust lift regulalry. I can not host. would love to frot with you.

masc jock
---
Asheville Frot buddy
i am in my twenties, athletic, 6 feet and 180 lbs 5 and a half when stiff. novice, but wanted to do this with a buddy for a long time.

theprepster
---
TRIAD looking for cock battle bud in Triad
6'2", 195lbs, black, masc, musc .. looking for frot/cockfight bud in triad. I am located in Greensboro.

gsocockfighter
---
DURHAM frot
Hi there!. Is there any blk man in the triangle area that wants to meet with another masculine man?

I am italian, 6'3'', w/h prop, dark short hair and stache, 8x6 UC tool.

ital4blk
---
Raleigh FROT/KISS
I'm 5'11", 190,49, 7", fit, hairy and looking for an in-shape Raleigh guy into frottage, kissing, mutual muscle worship, pecs....

raleigh27612
---
Greenville, NC
I'm a guy who has lived as a straight man his whole life. I have always sort of hoped for a special friend, not to do gay stuff really, because most of it turns me off, but to be totally intimate with. The stuff on this site sounds about like the sort of stuff I'd like to try with another guy. Email me if you're a cool guy, in ok shape, and live in NC somewhere.

Griff_Nc
---
hot dickfites cockrubbin nc
lookin for true hot dick fighter in north carolina i am 5/10 165 tan nice bod 7 in with low hangers lets get it on

ncwrestler2000
---
Dickfight in Sanford/Fay area
Into some serious cock to cock action.. either gentle dick on dick rubbing or no-hands-used dick to dick battles.. both styles with one purpose.. to make the other shoot.
5'10 175lbs 6.5'' uncut weapon.. bring it on guy .. can either host or travel .. but discression is important

NCDickfighter
---
Triangle brutha looking for friend who's into dic2dic ...
Damn! I love this stuff. Just stumbled across this ... and I'm sitting here reading it with a hard-on ... LOL.
28.5'11.175.sexy masc black male looking 4 a friend to hang out, work out, chill ... and engage in alot of dic2dic. If that's you ... hit me up with an email ...

Dante
---
cock battle
looking for a cock slamming battle in union county area ..

novice
---
searching for frot buddy
Hi Guys!
I just discovered the Frot site over Christmas Holiday. It is awesome. I can't believe there are so many like me. I MUST remain discreat, but I do like men. My greatest fantasy is a long term, j/o frot buddy. I would love to be able to kiss and rub and just be free to let my hands go where they want. No anal. I am 36 y/o, very into sports such as running and biking such. 5'11'' and about 160-165 lbs. Remember, discretion is key for me. But I would love to hear from other Frot guys who might be my match.

Hopeful in the High Country,

Boone Dude
---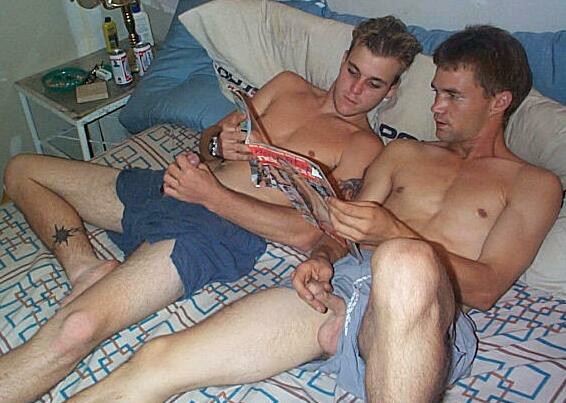 ---
POSTING PROCEDURE and POSTING GUIDELINES
Welcome to Frot Club!
Frot Club is currently being hit with a large volume of spam.
For that reason, please reply to existing posts via the poster's email address.
Please submit NEW POSTS via email to bill@man2manalliance.org
Your email should contain the following information:
Please remember, in composing your post, that our boards are for guys looking for an LTR or a long-term Frot buddy.
They're not for guys who are promiscuous or looking to hook up.
For that reason, please be mindful of language. Posts should read "looking for 'a friend,' 'a buddy,' 'a guy'." Posts which read "looking for guys, buddies, etc." will not be accepted.
Men who are partnered with women are encouraged to post provided they too limit themselves to one male partner.
In addition, please observe these guidelines:
POSTING GUIDELINES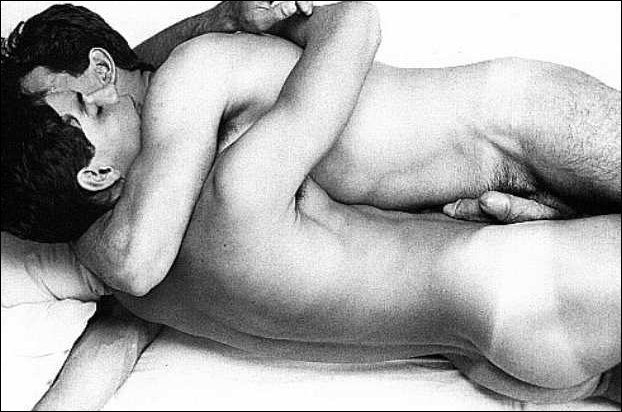 "To Love Another Man as an Equal and a Man with Total Fidelity."
Frot Club is a service of The Man2Man Alliance, an organization dedicated to promoting Fidelity and Frot among men who have sex with men.
The Men of the Alliance ask guys who want to use the club to first familiarize themselves with our ideals and goals as expressed in the articles listed on The Man2Man Alliance home page.
Again, it's very important that you familiarize yourself with the ideals and goals of The Man2Man Alliance before submitting a post.
Posts which indicate an ignorance of those ideals and goals, or that you don't support those ideals and goals, will be rejected.
Again, you must support the ideals and goals of The Man2Man Alliance in order to be posted in Frot Club.
For example:
We reject hedonism and ethical nihilism.

That means we reject any male-male sexual practice that does not directly celebrate and exalt the mutual Manhood of both Men through Combative and Aggressive Phallus-Against-Phallus.

It also means that we reject any ethical or other belief system that does not have Manhood and Manliness at its core, and that fails to identify Manhood with Virtue.

We reject the categories of sexual orientation and all labels associated with or arising from those categories, including, but not limited to, "gay," "straight," "homosexual," and "heterosexual" --

And any other labels which some creature might happen to dredge up from the disturbed and dismal depths of its UN-conscious.

We reject those labels, and we reject anyone who uses them.
After you've done some reading, understand our principles, and feel ready to post, please observe these guidelines:
Frot Club, like our other sites, is for guys who are passionate about frot and not into anal. Don't post on this board if you're into anal.
No racism. Ours is a global fraternity, and racism is not part of our warrior way.
No advocacy of drug use.
No advocacy of unsafe sex, including cum sucking and docking.
No spam, no sleaze, no tops or bottoms, and no solicitation of group or promiscuous sex.
Posts which violate these guidelines will not be accepted.
The Man2Man Alliance does not support promiscuity.
These boards are here to help men into frot connect, but only you can determine whether they'll be used responsibly.
If men into frot become as promiscuous as men into anal have been, frot will lose its innocence and joy and become yet another vector for STDs.
Don't let that happen.
Promiscuity is physically dangerous and, for most people, pyschologically debilitating.
So go for quality, not quantity.
And use Frot Club to find your Heroic Friend.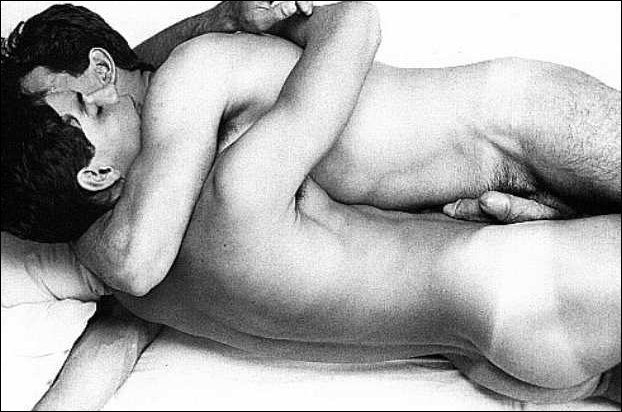 ---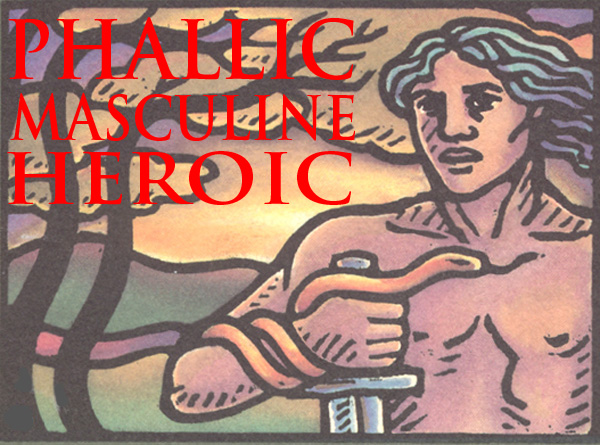 ---


AND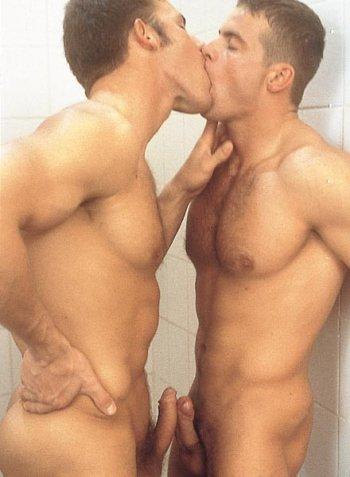 ---
Frot Club is a service of The Man2Man Alliance, an organization of men into Frot
To learn more about Frot, ck out What's Hot About Frot
Or visit our FAQs page.
---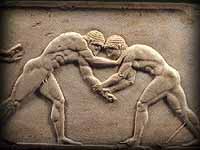 | What's Hot About Frot | Hyacinthine Love | THE FIGHT | Kevin! | Cockrub Warriors of Mars | The Avenger | Antagony | TUFF GUYZ | Musings of a BGM |
| Warriors Speak | Ask Sensei Patrick | Warrior Fiction | Frot: The Next Sexual Revolution | Sex Between Men: An Activity, Not A Condition |
| Heroes Site Guide | Toward a New Concept of M2M | What Sex Is |In Search of an Heroic Friend | Masculinity and Spirit |
| Jocks and Cocks | Gilgamesh | The Greeks | Hoplites! | The Warrior Bond | Nude Combat | Phallic, Masculine, Heroic | Reading |
| Heroic Homosex Home | Cockrub Warriors Home | Heroes Home | Story of Bill and Brett Home | Frot Club Home |
| Definitions | FAQs | Join Us | Contact Us | Tell Your Story |


© All material on this site Copyright 2001 - 2018 by Bill Weintraub. All rights reserved.