---
Carrollton Frot Bud
Hi, 45yo, 6ft, 205lb, 6in cut looking for a guy near or in Carrollton who likes to press and rub cocks together. Finding the right guy for this would be great!
Brian
---
Columbus Wanting to Frot/Wrestle
Columbus, 45 year married man, looking for another married or single man close to home for frot and wrestling. I am hairy and love to rub another hairy body with mine, especially with a younger man 25-45 years old. I am not looking for an experienced wrestler just someone who enjoys stripping down.
Pete
---
Cincinnati for nude wrestling
I just found this site. It's exactly what I'm looking for! Married Caucasian gym rat: 6ft tall / 31" waist / 44"chest / 16" arms / 190lbs / smooth body / clean shaven / non smoker / full head mostly brown hair / age 47. Looking for one FIT smooth non smoking buddy for nude wrestling sessions. Weekdays daytime only!
Eric
---
COLUMBUS 18 yo, looking for a long term Frot buddy
18 yo, looking for long term buddy -- wrestling, showers, etc.
Frot only, no anal.
David
---
Northeast Ohio frot buddy
Hi,

I'm looking for a frot buddy in Northeast Ohio. I'm 35, hairy, muscular and clean. looking for a guy around my age, interested in hanging out nude, masturbation and frot, maybe some wrestling or working out together.

MW
---
Columbus frot friend
i am 5 11. masc hairy with uncut cock love to frot any age or body type. i am MWM would like a ltr but not in stone

Keith
---
Cincinnati married guy looking for same
Married guy looking for same to have frot time with from time to time. Have been doing this a while never knew there was a name for it, but have been enjoying it. Enjoy full nudity, and kissing. Looking for a guy who is looking for about the same as I am, and can get away from time to time, can host once in a while. Really looking forward to meeting some one. Contact me:

Michael
---
Columbus frot buddy
48 mwm, 5'8", 165, 6.5 uncut. looking for discrete frot buddy. long term preferred.

Trevor
---
COLUMBUS or BOWLING GREEN/ TOLEDO area good friend / LTR
Im Chris, 22 year old African American male seeking a good friend and a little bit more.
I have been closeted as a bi-sexual for years and have done a little bit of everything but I recognize my masculinity and I am not a femme person.
I am very spiritual, value education and good health and seek to build a great relationship with a good guy where we share a bond and uplift one another. Kinda new to the frot thing but the concept sounds awesome to me, hit me up if you'd like.
H3ru
---
CINCINNATI dude seeks frot wrestling partner
Hey buds,

The name's Nate, I'm a 21 yrs. old, 5'10, 145lbs, with a slim/athletic build. Looking to meet a guy around my size that is down for some wrestling and grinding of cocks! Love to oil wrestle, and i'm up for whatever in gear, as long as we end up nude.

Nate
---
TOLEDO looking for frot buddy
I am a single male of the age of 20 looking for another single male to be a frot buddy, and also possibly a friend with similar interests. I want to be totally discreet, and kind of expect the same level of discreetness with the sexual encounters, btw anal penetration has recently become abhorring to me with the obvious facts, but always had subconscious thoughts due to religious purposes. Age is not all that important to me. Not experienced with frot, but I am curious and willing. I am also into giving and receiving hand jobs. I am actually looking for someone that is inexperienced as well, because then we could both experience frot together as, frot virgins, if you will.

I am 5'6" tall; weight is about 160 lbs. I don't keep track of my exact weight because it's not an obsession of mine; I am a bit out shape but not overweight, not really muscular but not scrawny, average one could say; I do have body and facial hair. If interested contact me at my email address.

Timothy
---
Cleveland frot buddy
I am looking for a frot buddy in the Cleveland, OH or surrounding area. I am 6' 180# 32"w 43"c 44yo. Not too promiscuous here, and would like to find a like minded guy to hang out with from time to time. I am not looking for a LTR. Let me know if you are interested.

Ed
---
Akron/Cleveland area Frot Buddy
I am in Stow, Ohio, I am a mature male, few extra pounds and working on getting in shape, smooth body type, no facial hair and average cut cock. I find this activity very exciting and am open to finding a Frot Buddy in Akron/Cleveland area, just looking for a good friend to spend Frot times with to enjoy each other. I prefer a smooth or very light body haired Frot Buddy, open to any legal age but would prefer a more mature Frot friend 40's upward.

This is new to me and I am finding it very exciting, I love rubbing cocks and close body contact and no interest in anal at all, enjoy body contact, rubbing/touching, cock to cock and kissing and oral.

Hope I can find a steady Frot Buddy for mutual enjoyment on a regular basis.

RF
---
COLUMBUS Looking for Frot partner
38 year old guy looking for a frot buddy in Columbus area between 25-45 years old.

Frank
---
WOOSTER looking for frot partner close to home
WOOSTER looking for frot partner close to home. Remember fun as a kid and want to renew, and share male bonding. MWM 5'6" #165 looking for fit. Age not important.

peckhorn
---
Cleveland/Akron/Columbus area wrestling/frot
6'1 165 in great shape looking for a wrestling bud.

Dan
---
seeking frot bud
looking for a hairy masc guy to go c2c with....

ohoitalian2
---
Cleveland Married and Curious
Married wm looking for another married (ONLY) guy. Not experienced, curious as well as willing with the right guy. NO oral/anal. Rubbing, competing to get on top and rolling around on each other while rubbing and wrestling around seems the way to go for me.

I am in my late 50's, masculine, about 5'10", 180 give or take, average (everywhere), not a muscle guy by any means. Would like a bud in his 40's or 50's of similar size who is not real experienced either, is d/d free, and is hell bent on being private and absolutely discrete. if you are interested in contacting me at the email address below, do it and we will see how it goes.

Jimz
---
CENTRAL OHIO cock2cock
Good looking white guy, trim and firm body, 32w,162#,5-8", 46yo, 8in cut. Looking for guy for hot frot and cock2cock sex. Lets make each other feel good. age not important, but like u 2 be same size.

Gary

twocum
---
Naked Workout, Swim, and Frot Activities in Cincinnati
Looking for a buddy in the Brotherhood of Frot who'd like to workout together, swim, wrestle, and cockfight. If you have private facilities so workout and swim can be be done naked, major plus.

Cincinnatidude
---
near Youngstown Frot bud
lookin for bud to do some mutual and frot
str8 29
hit me up for pics

Electroboy
---
23 FROT guy near Akron
Hi men! Thanks for clicking. I am looking for A man + - 5 years of my age to meet and get to know. I am single and interested in only other single FROT men locally. Prefer to date to begin a strong relationship with honor, integrity, and of course fidelity. I am athletic - great shape and do prefer the same. If you are not thats ok and i'd love to converse friendly and offer you my support in your own quest for a FROT bud. I also have pictures available and will reply to those I recieve.

Eric
---
atheltic guy in nky/cincy iso bud
hey guys, 40, 5'7, 135, guy looking for a bud younger than myself and with a muscular to athelitic build.

kyplayboi
---
frot buddy
23yrs hot slim/athletic black guy here. looking for young and hot white frot buddy for regular intense cock grinding. must be clean. drop me a line if interested.

jasonhunk69
---
Kind and genuine frot partner in Cleveland.
I am a single professional man who lives and works in Cleveland. I am in good shape and friends consider me good looking. Would like to meet another kind and genuine frot man to share with and care about. A long term relationship would be wonderful and I am willing to be patient.

RADRAD
---
COLUMBUS muscle on muscle in columbus
44 y.o., very muscular columbus guy looking for muscular frot bud (tall, short, ripped, or beefy muscle) for intense cock2cock, muscle2muscle grinding action. i'm 6', 195, 33"waist, 44" chest, 17" bis, lean and defined.

ohiomuscle
---
ashtabula county frot partner wanted
6'2 175 in shape moderately hairy 45 looking for frot partner near jefferson. love outdoor sex too - rubbing cocks in the woods would be great. looking for a slim guy over 30. leg hair and happy trails turn me on. kissing is awesome too.

dikfriskie
---
CLEVELAND cock to cock rasslin
Nice guy, 46yo 5'9" 188# 34w 42c into cock to cock sweaty, gear to nude wrestlin. Fun, safe and sane.

peter
---
anyone in tuscarawas county
found this site by accident- this is what i've always wanted to do - anyone around dover-nphil-uhrcv into this??

strokin7
---
LANCASTER wrestling
I'm in Lancaster Ohio and would love to meet a guy for wrestling. I'm 42yrs old, 6'4", 235lbs, GWM in good shape. I am a retiered military guy now working in corrections here in Ohio. If you're interested in a match, drop me a line.

Loci2f1
---
Cincinnati Westside Seeking More than a onenite stand
New to Frot by name but always by nature. 44, 5'9 1/2", 155lbs, short brown hair, blue eyes, masculine and wanting a real relationship as described in this website.

Tyler
---
CINCINNATI wrestle and frot
Looking for someone to get together to frot and wrestle with in the cincinnati area

I am 42 in great shape, 5'8'' and love the feeling of rubbing my cock against another guy's body and cock, esp. when pre cum starts going all over and then cumming together and rubbing it all over our balls and cocks.

herb
---
YOUNGSTOWN for Frot partner
I am 5'11" 168lbs. Looking for someone who would like to wrestle/Frot. I work out 3x a week and I am in pretty good shape.

BareAssWrestling
---
Male looking for buddy to bond with in Paulding OH
I am a married male. 37yo looking for a MAN to bond with. Want to be friends and frot buds. Love hairy guys. Love to wrestle/workout with a masculine guy.

pabarry
---
MascHumpBudWanted 28-? Wayne county
35, 5' 11" 175. Goatee, bzzcut, masculine guy here. Not into boys, flamers, lifestyles, bedhoppers. Regular factory workin joe here. Love frottage to completion. Remember humpin the bed as a kid, or maybe even a buddy.

I am lookin for a masculine guy who likes the same. Maybe get chest to chest in our underwear, standing up...hold each others butts and go at it. Can be a quick shooter at times and like the same. Oral and strokin too,but frottage is my favorite sex. Discrete here,and monogamous. Like to do some camping, tunes, few brews...etc. with the right masculine discrete dude.

BluCllrRub
---
looking for another jock who likes to wrestle
swm, 6'2 185 bl. bl. 7.5 cut looking for another jock who likes the test of wrestling, body contact, sweat, and competition. like long wrestle to pin matches untill we are both exhausted. Prefer a guy my stats and age 25-35. exchanging pics are cool. Looking to wrestle in underwear, jocks, or nude. Wrestling with boners is very cool. looking for someone serious, masculine and ATHLETIC ... thanks P.S. frot is hot!!!!

badger jock
---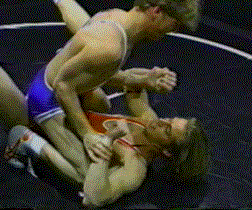 ---
POSTING PROCEDURE and POSTING GUIDELINES
Welcome to Frot Club!
Frot Club is currently being hit with a large volume of spam.
For that reason, please reply to existing posts via the poster's email address.
Please submit NEW POSTS via email to bill@man2manalliance.org
Your email should contain the following information:
Please remember, in composing your post, that our boards are for guys looking for an LTR or a long-term Frot buddy.
They're not for guys who are promiscuous or looking to hook up.
For that reason, please be mindful of language. Posts should read "looking for 'a friend,' 'a buddy,' 'a guy'." Posts which read "looking for guys, buddies, etc." will not be accepted.
Men who are partnered with women are encouraged to post provided they too limit themselves to one male partner.
In addition, please observe these guidelines:
POSTING GUIDELINES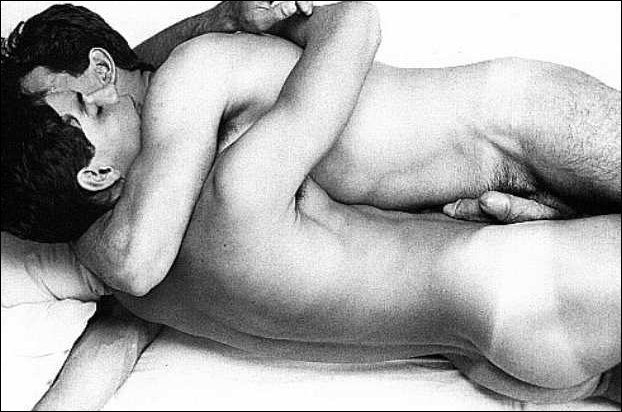 "To Love Another Man as an Equal and a Man with Total Fidelity."
Frot Club is a service of The Man2Man Alliance, an organization dedicated to promoting Fidelity and Frot among men who have sex with men.
The Men of the Alliance ask guys who want to use the club to first familiarize themselves with our ideals and goals as expressed in the articles listed on The Man2Man Alliance home page.
Again, it's very important that you familiarize yourself with the ideals and goals of The Man2Man Alliance before submitting a post.
Posts which indicate an ignorance of those ideals and goals, or that you don't support those ideals and goals, will be rejected.
Again, you must support the ideals and goals of The Man2Man Alliance in order to be posted in Frot Club.
For example:
We reject hedonism and ethical nihilism.

That means we reject any male-male sexual practice that does not directly celebrate and exalt the mutual Manhood of both Men through Combative and Aggressive Phallus-Against-Phallus.

It also means that we reject any ethical or other belief system that does not have Manhood and Manliness at its core, and that fails to identify Manhood with Virtue.

We reject the categories of sexual orientation and all labels associated with or arising from those categories, including, but not limited to, "gay," "straight," "homosexual," and "heterosexual" --

And any other labels which some creature might happen to dredge up from the disturbed and dismal depths of its UN-conscious.

We reject those labels, and we reject anyone who uses them.
After you've done some reading, understand our principles, and feel ready to post, please observe these guidelines:
Frot Club, like our other sites, is for guys who are passionate about frot and not into anal. Don't post on this board if you're into anal.
No racism. Ours is a global fraternity, and racism is not part of our warrior way.
No advocacy of drug use.
No advocacy of unsafe sex, including cum sucking and docking.
No spam, no sleaze, no tops or bottoms, and no solicitation of group or promiscuous sex.
Posts which violate these guidelines will not be accepted.
The Man2Man Alliance does not support promiscuity.
These boards are here to help men into frot connect, but only you can determine whether they'll be used responsibly.
If men into frot become as promiscuous as men into anal have been, frot will lose its innocence and joy and become yet another vector for STDs.
Don't let that happen.
Promiscuity is physically dangerous and, for most people, pyschologically debilitating.
So go for quality, not quantity.
And use Frot Club to find your Heroic Friend.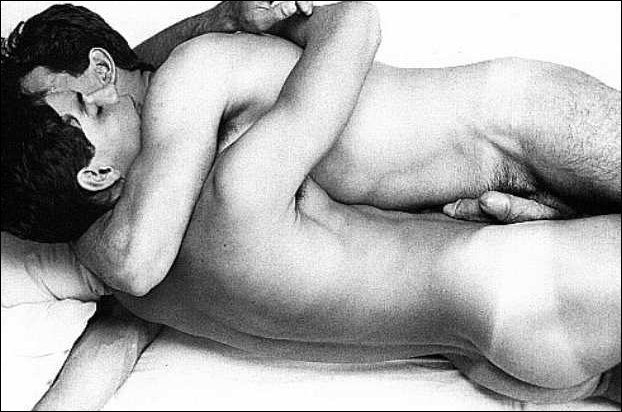 ---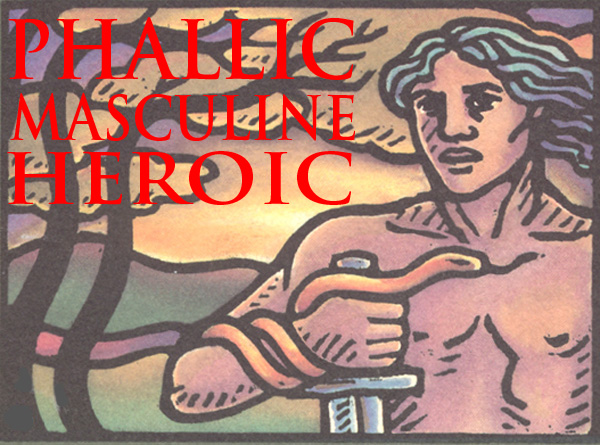 ---


AND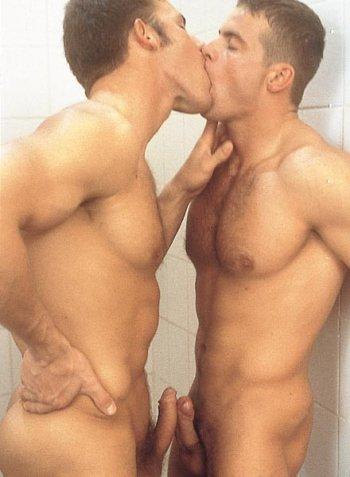 ---
Frot Club is a service of The Man2Man Alliance, an organization of men into Frot
To learn more about Frot, ck out What's Hot About Frot
Or visit our FAQs page.
---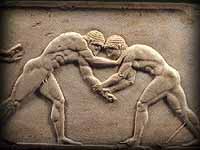 | What's Hot About Frot | Hyacinthine Love | THE FIGHT | Kevin! | Cockrub Warriors of Mars | The Avenger | Antagony | TUFF GUYZ | Musings of a BGM |
| Warriors Speak | Ask Sensei Patrick | Warrior Fiction | Frot: The Next Sexual Revolution | Sex Between Men: An Activity, Not A Condition |
| Heroes Site Guide | Toward a New Concept of M2M | What Sex Is |In Search of an Heroic Friend | Masculinity and Spirit |
| Jocks and Cocks | Gilgamesh | The Greeks | Hoplites! | The Warrior Bond | Nude Combat | Phallic, Masculine, Heroic | Reading |
| Heroic Homosex Home | Cockrub Warriors Home | Heroes Home | Story of Bill and Brett Home | Frot Club Home |
| Definitions | FAQs | Join Us | Contact Us | Tell Your Story |


© All material on this site Copyright 2001 - 2018 by Bill Weintraub. All rights reserved.