---
Toronto, Asian, 27 iso passionate frottage buddy
Hey, I am Asian, 27 years old, 5'8 and 140lb, slim looking. I'm looking for a passionate frottage buddy to share real intimacy and bonding. A guy between 27 to 40, masculine is preferred. With the right guy, I am open for more life activities and hanging out.
Vince
---
Seeking a compatible long term frot partner in Ottawa
Looking for for a long-term frot buddy, for sensual pleasures. Especially side by side, kissing and frotting. I'm 49, 185 pounds 5'11. Would love this to be a regular thing with one guy near my age.
Tony
---
Looking for bud in Brantford
I am 69 looking for a bud for front contact and J/O. Looking for clean shaven and over 50.
Dave
---
Toronto Frot buddy
54, gay-identified white male, 5'9, 200, naturally smooth, s/p hair, clean shaved face, nice guy looking for frot buddy, kissing, lots of body contact and hot soapy showers.

Live east of downtown Toronto.

Open to dating and a LTR if it worked out that way.

Paul
---
Frot Bud in St. Catharines
I'm 56, 5'10", 135 lbs, 6" cut. I'm very interested in massage and frot, and it would be nice if a real relationship developed with someone with the same mentality toward sex. I have wide interests, including wine and craft beer. I work out regularly, and would like to start skiing (downhill or cross-country) again. I'm also a fairly heavy reader, and enjoy films and a wide variety of music.

wineguy13
---
Toronto male looking for a patient man!
I am a 56 year old male living in North York who is looking for a friend who would be willing to take his time with me as I am not too experienced. I am 5'9" and weigh 220lbs. I have always enjoyed the feeling of a cock and cock while wrestling. I really enjoy the body contact. Would enjoy kissing too while we wrestled.

Twoleftfoot
---
BRANTFORD, ONTARIO area Hairy Guy seeking frot/wrestling partner
I am 43 years old, 5'8" tall, 200 lbs, average build, hairy and considered good looking. I am seeking a partner in the Brantford area for ongoing frot and wrestling. I can also travel. I especially like erotic wrestling. I am somewhat experienced as I have frot/wrestled before. I am also open to trying ball grinding, ball slamming and dick fighting.

Michael M
---
Toronto Frot bud
Looking for a regular frot buddy who likes long, sensuous, man to man sliding and rubbing. Good looking 47 year professional guy, 6' 185 and masculine here. Very passionate about man to man. Great kisser. Must be masc as well.

Brian
---
York Region, Looking for buddy to erotic wrestle/frot with
I'm 5'10 160 muscular and good looking. I workout about 4 times a week. I'm looking for someone who is also muscular in the 20-30 age range. The more defined the better :) I'm looking for someone who is into erotic wrestling/muscle body contact and getting all sweaty. A sweaty ripped body is really hot. Maybe we can workout together as well. Contact me if interested. Thanks.

fly
---
Toronto/Durham area frot/wrestling buddy
33 year old, Durham area. 5'11 255lbs. Looking for a frot buddy in the durham or toronto areas. Love frot, nude, oil erotic wrestling. Can't host but can travel!

John
---
Belleville "Strength and Honor"
Passionate about the male physique, male spirit, male smell, male voice......looking for Frot buddy for LTR. 51 year old, very healthy and fit, good shape, clean, independent, working hard and have time for right person. Let's check if there's sparks between us...!

Kenneth
---
Toronto frott-bro for long session
I would like to meet someone for frotting for long session. It can go as long as 2 hrs or even longer. What could be better than sharing 2 hours of intense pleasure with each other while other guys are obsessive with 10 minutes of anal? I hope that we will become frott-bro.

I'm Asian, 36, 5'6", 128lb, 28' waist, uncut, slim/fit, attractive. I'm HIV negative and STD free.

I'm looking for someone under 46, fit, HIV negative and STD free, open minded.

Vigo Pan
---
WANTING A YOUNGER FROT PARTNER. . .
WHO LOVES THE BEAUTY OF MAN-LOVE, LIVING IN ONTARIO, NIAGARA AREA

ME IN MY 60TH, SINGLE, FUN LOVING.

Jurgen
---
HAMILTON frot and play wrestle
Looking for a friend in Hamilton area who likes frot and play wrestle

I'm 5'11 180

ron
---
Looking for a Frot man in TORONTO
I am six foot four 235 lbs 50 yrs old. Cut 8 in and would enjoy to meet fondle and frott for hours.

COC TO COC PLAY and Battle. to massages that what man frot is all about!!

Email me direct

john toronto
---
Bramptonian looking for a Buddyman
I am an ordinary man with a big heart. I am soft spoken, and a person whose passion is cooking. I am a loving person, honest, a good friend, caring, and thoughtful. I am an Asian guy in my 40's already and looking for a FrotBuddy.

Blixernuj
---
Toronto Guy
Looking for erotic wrestling / frot buddy. Also interested in first to cum looses cockfights. 51, 5'11", 255

Mike
---
Toronto to Kingston to Peterborough
I am a masculine married male naturist, 50, 5-9 200 lbs athletic and nicely packaged/presentable, educated professional. I live 2 hours east of Toronto but travel a lot of Ontario and some of Quebec for work. I seek a buddy - a kind man, married or low-key, to share some physical contact with body to body caressing, massage, cock to cock. Married or bi is fine. I enjoy the feeling of another man's cock throbbing against mine, hairy chest to hairy chest, and am looking for a regular buddy to share that feeling again. I enjoy hiking (naturist or clothed), swimming, beaches, travel ontario roads, sight seeing, conversation over coffee, cycling, antiques/flea markets/auctions, dogs and cats, and all animals pretty much (as pets). I play chess, bridge, card games, board games, enjoy theatre and movies, and am conversant on many topics.
I used to have a married buddy, a phys ed teacher, for several years but he and his family moved out west. I hope to find the same connection with another guy 40 or over who is in decent shape, medium or larger build, ideally hairy, with a good head on his shoulders, and if he is a naturist that would be great. My time is flexible but days or saturdays are best.
William
---
Brantford/Hamilton area frot bud
39, 6'1", 200lbs, hairy bod. Brown hair/blue eyes. Single. Looking to meet a frot bud for ongoing c2c. Love kissing, body contact, and making my guy feel really good. Used to be a non-anal gay guy, but now I know I have a group I can actually fit in with, and that makes me smile. Just missing the dude...

Jas
---
Hamilton/ Oakville
Hey there,

My internet name is Alberto, I am an artist and i am 20 years old. Looking to get out there and meet a person like myself. This site has always been my fav. HOt ShIt Im 5.11 and look great naked. Nothing personal but please do not e-mail me if your over 35.

Thanks

Alberto
---
Barrie , Ontario. Fit, Masculine Frot Guy
I am a 45 year old male who is into fitness and healthy living. I am 5 11, 172lbs, dark hair , goatee. I am well educated and have many interests including friends, travel, renos, landscaping, workingout, swimming, running , guitar, art, and cooking. My nature is easy going, an idependent and creative thinker. I enjoy conversation.

I have always had an interest in Frottage but only recently discovered this site. I am a very sensual person who loves man to man contact through touch, looking for a similar minded male buddy.

The Touchmaster
---
TORONTO Frottage
We get naked, our bodies touch, I hold you, you hold me, we feel our warmth, we move slowly rubbing our bodies together, chest-to-chest, dick-to-dick, kissing passionately, feeling the goodness of soft lips, hard nipples and the warmth of our thighs. I lay on you, you lay on me...we edge, we pull back but never let go. Our bodies get close again and grind and grind...until our hot eruptions shoot out onto our 6-packs while we continue to make out passionately...

looking for a buddy to frot with...must also be into kissing, hoping this will lead to a healthy relationship.

please be fit and be ready to exchange pics providing a brief description of yourself.

I'm 24 yrs old, 32'' waist, 140lbs, swimmers build

looking forward to hearing from you.

young one
---
North of Toronto looking for ltr buddy for safe discreet frot/wrestling
athletic, smooth, clean 5ft 9 175 looking for ltr buddy for safe discreet frot/wrestling. North of Toronto, willing to travel. preferably under 40 but need to be athletic

Hey Now
---
TORONTO cock to cock bud
Slim built guy here 42 5-5" 130 lbs looking for a similar guy for some erotic frott action. Live in Toronto.

John
---
Looking for a local LT frot buddy
Hi, 42, 5'9,195#, small cut cock, looking for another guy similar age and up, similar body type, into being frot buddies with ... no anal, safe clean discreet.

I like both frot in our underwear briefs, and also naked frot. Lots of hot foreplay is great. Thanks very much.

Bruce
---
Introduction
Here just to say Hello and I am proud that I found my Achilles in the form of an artist 30 years ago. Over the years I have learned how to listen to him when it is in our best interest.

Be kind and forgiving to yourselves.

Affinity Warrior
---
Looking for wrestling / frot buddy
Seeking another guy into wrestling (especially erotic) and frot or cockfighting. I have a hairy body, 36 yrs, 173 lbs, 5'8" tall, considered good looking. I am single. I live in Brantford, Ontario. I can travel and sometimes can entertain. If interested contact me thru my e-mail. Please put frot buddy in subject line so I don't delete your e-mail be accident. Thanks.
Michael

frotguy
---
Toronto DT Bi-Guy
Hey Guys, looking for a frot buddy... I'm 5'10", slim build, smooth. If interested, let me know.

Marc
---
Toronto/ and area bi guy-looking to rub cocks
Hey, I'm 36yo, bi, 5'10,180,uncut cocks- totally into rubbing cocks (frottage) and beating off. I live in Barrie, ON -but in Toronto often. Maybe a trip to the bathouse (cheap room..lol) -and we can get some rubbing going.' Email me if you are looking for a buddy to explore this awesome sexual tension.
Allex
---
Ontario Warrior In Search Of Same
Waterloo Ontario Canada
45, 6'2", mustache & chin fuzz, salt and pepper hair, blue eyes.

Indoor, non-sports, geek.
Smoke-sensitive, non-drinker who hates loud repetitive music ... I wonder why I don't hang out in bars 8-).

Big, fuzzy, cuddly.
Eventually I'd like to find someone to fall asleep in my arms.

prude_bear
---
looking for frot buddy
Me: 34, 5'11, 195, avg build, hairy, european background, professional.

Looking for someone 25-45, height-weight proportionate.

Cheers

bacchus8
---
Asian and smooth in Toronto seeks male partner 30 or over
38 yr old Asian and cute...smooth....5'4...150lbs....clean...diease free...love to frot standing up...side by side...missionary...sitting on top while grinding facing partner and reversed as well. Having simultaneous orgasm and rubbing until it gets all frothy! Feels even better when lubricated with oil. But please be great kisser.

Ramon

smoothie
---
Toronto and area straight/curious guy looking
Hi, I'm 36yo, 5'10,180,uncut cock- always been intrigued by hot frot- its an awesome male bonding. Like to do it side by side while facing each other and on top- very hot under bed covers. I live in Barrie- but travel to Toronto often. Looking for a frot buddy for some hot encounters. Email me to explore more.

Andrew
---
seeking frot bro/buddy Hamilton/Brantford/Kitchner
Hey guys...seeking a frot bro to develop long lasting friendship and possibilities with. Love c2c rub and companionship. Let me know if interested.

tguyu
---
Frotin' around in TO
39 6ft 175# vglkg, masc, hairy chst/legs, 7cut, on thick side, looking to have hot c2c, grinding, rubbing, body contact session with similar guy in Toronto area. Hairy thick pubes also a plus.

urbana
---
Kingston?
bi guy 5'9/180 looking for frot buddy in Kingston.

spike
---
Looking for hairy frot explorer
Hi Guys,

I'm looking for a regular frot buddy. I'm new to this and would love to explore with someone. A hairy guy would be a plus!

27, 5'11, 165, tattoos...

Toronto Explorer
---
CHATHAM guy seeking m2m fun, new to frot
I'm new to this frot thing and wanted to check it out. I'm 28, 6'3", 175 lbs, blonde/blue. I'd like to meet a guy 18-38 living in Chatham area to explore frot with, and perhaps build a LTR. Contact me and we'll see if we can work something out.

tommyboi
---
St.Thomas Farmer Seeks Friendship
38 yr old dairy farmer seeking men to converse with through email to start. Married father of two. 6'2" 200lbs of muscle from working on the farm.

John
---
Looking
Up north dude willing to travel south for some great frot, cockfighting, erotic wrestling etc.

I'm 23, 5'9, white, uncut, searching for a discreet guy 40 and younger, cocks of any size.

Email me.

Describe yourself (age, height, weight, race, penis size, cut or uncut, etc.) and attach a pic if you have one.

looking
---
Clean shaven younger than 40 in shape large cock
5'7" 150lbs white, slim. like all types of sparring. Looking for in shape buddy, clean shaven, under age 40, hard bod,7" plus cock.

k-boxer
---
Looking for frot encounters-Toronto, Barrie area
35,5'10,180,6unc
totally into j/o and frot contact
looking for a buddy

Andrew
---
LOOKING FOR LTR
Black male, in Toronto...6'3, 195, gay but closeted loooking for a masculine, sincere and honest guy who's into frottage, for a long term relationship

darkmolasses
---
OTTAWA man for sensual relationship
I am SO happy to have found a site like this and to realize that there are other guys out there who enjoy the same kind of sexual activity that I do. I've been "frotting" since I was a kid (started rubbing myself off against the mattress!); it's always been my preferred way of having sex. But I've never really met another guy who felt quite the same. So I've accepted other forms of sexual activity, that I find more or less pleasurable. I'm hoping that there's somebody in the Ottawa / West Quebec area that would be interested in getting together, getting to know each other a bit, and possibly developing something together.

If you're interested, please e-mail me. A description of yourself and a photo would be appreciated!

ottawaguy
---
biguy looking for frot
im 29 years old 140 lb brown hair blue eyes
looking for a bud to frot with age 18 to 30.

biguy
---
Frot / Erotic Wrestling Bud in Toronto
Looking for a bud for some frot fun and erotic wrestling fun in the Toronto area. I'm 23, 5'9, 158 ahtletic build. I also have some pics to trade.

There's nothing better than rolling around and grinding with another hot and sweaty body. E-mail me and we'll see where things go.

:)

Wrestle416
---
Looking for C2C or erotic wrestling bud in s Ontario
I am seeking a cockfight or erotic wrestling bud in southern Ontario. I live in Brantford. I can travel. I'm 34 yrs, 174 lbs, 5'8" tall, good looking. Have some experience in wrestling. Contact me.

Frotwrestle
---
In Toronto seeking steady Cock2Cock,sword and Double Jets buddy.
37, Hung and cut - nice large head.. shoots nice loads seeking buddy for steady frot action - c2c, swordplay and double jets. Prefer someone seriously hung and seriously cut my age or younger.

Drew

Tickle67
---
frot/wrestle/rub bud
Love c2c lockups, speedos nude oil. 52 5'11 212 7"c. Looking for another guy into same in Burlington and surrounding areas. Like long, hot, sweaty, sensual lock ups.

hotlock
---
Toronto Downtown Seeks Frot Bud
30 year old male, 5'10", slim/athletic build seeks another 20s/30s male for frot understanding - 1st timer seeking a genuine brother - love the out doors!

onlyfrot
---
Looking for frot friend in Toronto
Hey guys - didn't know a group like this existed! Early 40's GWM, 5'9, 190, healthy guy in Riverdale looking for a friend or to date. If interested, would love to hear from you!

into
---
TORONTO cock to cock
I'm in Toronto, 42 yr old, 6' 160 41c 30w musc/swimmer's build with a 7" cut cock. Love cock to cock and wrestling.

sexfighter
---
TORONTO Grind
Lookin for a guy in Toronto area to hump and grind with. Speedos, briefs and just plain naked.

frottagedude
---
OLDER LOOKING FOR A FROT PARTNER IN TORONTO
Hi Guys,
I just came accross this site and love the concept.
I'm gay, single, my heart is much younger than my 59 years of age, 6'2, 185 # and still dreaming of a loving LTR with a man I can adore.
Let us find out if we have the chemistry to go a long satisfying way for both of us.
Would be great to hear from you.
Many Hugs and Kisses - JAY
---
Wasaga Beach
Looking for another senior in the beach area intrested in canoeing, hiking and other mutual interests.

Richard Booth
---
BRANTFORD Ontario guy seeking cockfights / frottage matches!
Hey all,

Looking for cockfight or frottage matches. I live in southwestern Ontario and can travel. I love erotic wrestling as well. I am 33, 170 lbs, 5'8" tall, average build, good looking. If interested get back to me.

Frott Bud
---
Toronto frot
Hi guys, sensual 39 y.o 5'8'', 152, fit and attractive. Love to slowly rub, slide, and grind our crotches together, first clothed, then in our underwear, then cock to cock....nothing between us but our naked bodies rubbing together in sensual rythm, our cocks agains each other....kissing....Would love to get together with another attractive frot buddy.
Cheers!

S
---
Are you or do you know a challenged person?
hi
just found this site this morning and think is really a nice group to belong to
i am a challenged man of 51 who suffers from multipul sclerosis for a number of years now and when you tell a man about it ilts poof and there gone with no ansure at all
so i just thought well maybe i could find a special friend . bud some one that will take the time to understand my problem with the disability that i have
please get back when and if you have the time to
i dont bite lol
thanks so much
hugs to all
shaky

shaky
---
Lots of action
Thought there was little action on this site 'til I checked my email. WOW! Most are too far from eastern Ontario to get together with. Am in touch with someone coming up from NYC frequently who would like to visit.

Post a notice and check your email box You might be well pleased.

Discretion and safety are major considerations.

widower
---
CALGARY frot frat
I came on to this site a few days ago and can't get enough of reading about it! How awesome is it to be able to experience something manly and masculine with another guy!

I'm 22, blonde, blue eyes, 6"1, 170lbs. I'm looking for a guy in Calgary who is my age or older and appreciates this site too. I want to be able to go work out or play volleyball then hit the sauna and enjoy being around a naked man just to sit, talk and ...touch!

Hit me back if you're interested and you're real.

Tim
---
Sensual frottage...
Hi guys, what a great site this is! There's nothing like frottage ... feeling a man's body against mine, our cocks together robbing in sensuous motion ... kissing .... mmmmm .... I'd certainly like to meet another in shape guy so we could enjoy it together. I'm 38, French Candian, 5'8, 150, in good shape, dark hair and eyes. Hope we can meet!
Salut!

french guy in TO
---
Lets come Head 2 Head
6' 205lbs, kinda hairy, 6.5-7 cut. I would like to experience a two cock battle, erotic wrestling, and to feel what it's like to mix and rub different fluids together. If interest in challenging me let me know. I'm in the Niagara Falls (us side). Prefer someone around my age. between 18 and 26.

MikeinNiagaraFalls
---
One on One
Good looking married Scarborough guy, 44, 6', 175. Looking for a discreet buddy to get together with at my place for body contact and cock rubbing. Very clean, safe, healthy and I expect the same.

Scarborough Guy
---
SOUTHERN ONTARIO wrestlin and cock2cock
Looking for a guy in the Buffalo-Rochester-Southern Ontario region into erotic, sensual wrestling and/or fighting.

I'm 43, masculine, attractive and in shape. 5'11, 190 lbs, brn/hazel.

Looking go up against another like-minded guy who enjoys battling it out cock to cock and likes it rough, rugged, wild and PASSIONATE.

jtp
---
OTTAWA warrior seeking same
Hello fellow warriors!

I am a short-haired dark-blond blue-eyed man of adventure looking for another man who wishes to share deeply rewarding sensual experiences.

What more can I say?

I am keen on connecting with someone who understands and appreciates the thrill of such erotically charged connections.

derek_dong
---
London Ontario C2C seeks buddy
43, 5'10" 195, med build, sandy blonde crewcut, cleancut type, mod hairy, 7UC/nice furry hangers very MASC, very discreet real guy here, lookin' for the same.

love cockfights, nude wrestlin, sweat, and showers. always boned up and ready.

butchdick
---
TORONTO G/R Muscler stiff for rub wars.
I'm a 52 yr old GWM, 5'10", 170lb., good shape, handsome and hairy, who lives for fantasy muscle struggles (eg., Greco Roman knuckle Lock, Referee's lock up in pro wrestling) focused on chest slamming, ball slamming, dick fighting, tied ball-to-ball, cock rubbing. Don't usually get past the grunting, growling lock up before we cum on each other's hairy abs and chests. Have my own place with a great fight space in Toronto, but will travel for the right cock fight.

G/RMusclerTor
---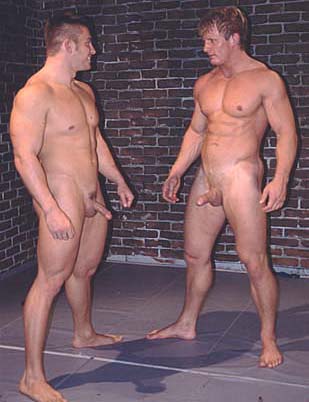 ---
POSTING PROCEDURE and POSTING GUIDELINES
Welcome to Frot Club!
Frot Club is currently being hit with a large volume of spam.
For that reason, please reply to existing posts via the poster's email address.
Please submit NEW POSTS via email to bill@man2manalliance.org
Your email should contain the following information:
Please remember, in composing your post, that our boards are for guys looking for an LTR or a long-term Frot buddy.
They're not for guys who are promiscuous or looking to hook up.
For that reason, please be mindful of language. Posts should read "looking for 'a friend,' 'a buddy,' 'a guy'." Posts which read "looking for guys, buddies, etc." will not be accepted.
Men who are partnered with women are encouraged to post provided they too limit themselves to one male partner.
In addition, please observe these guidelines:
POSTING GUIDELINES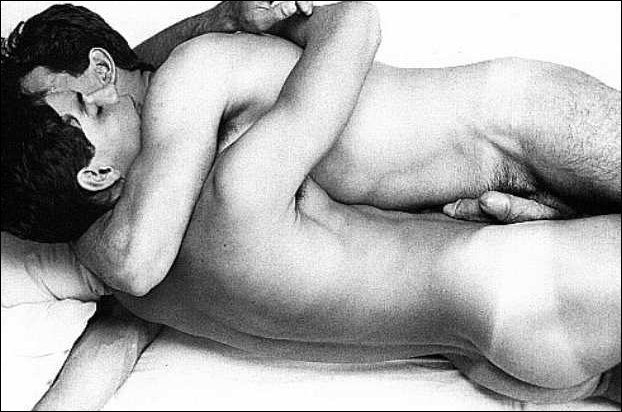 "To Love Another Man as an Equal and a Man with Total Fidelity."
Frot Club is a service of The Man2Man Alliance, an organization dedicated to promoting Fidelity and Frot among men who have sex with men.
The Men of the Alliance ask guys who want to use the club to first familiarize themselves with our ideals and goals as expressed in the articles listed on The Man2Man Alliance home page.
Again, it's very important that you familiarize yourself with the ideals and goals of The Man2Man Alliance before submitting a post.
Posts which indicate an ignorance of those ideals and goals, or that you don't support those ideals and goals, will be rejected.
Again, you must support the ideals and goals of The Man2Man Alliance in order to be posted in Frot Club.
For example:
We reject hedonism and ethical nihilism.

That means we reject any male-male sexual practice that does not directly celebrate and exalt the mutual Manhood of both Men through Combative and Aggressive Phallus-Against-Phallus.

It also means that we reject any ethical or other belief system that does not have Manhood and Manliness at its core, and that fails to identify Manhood with Virtue.

We reject the categories of sexual orientation and all labels associated with or arising from those categories, including, but not limited to, "gay," "straight," "homosexual," and "heterosexual" --

And any other labels which some creature might happen to dredge up from the disturbed and dismal depths of its UN-conscious.

We reject those labels, and we reject anyone who uses them.
After you've done some reading, understand our principles, and feel ready to post, please observe these guidelines:
Frot Club, like our other sites, is for guys who are passionate about frot and not into anal. Don't post on this board if you're into anal.
No racism. Ours is a global fraternity, and racism is not part of our warrior way.
No advocacy of drug use.
No advocacy of unsafe sex, including cum sucking and docking.
No spam, no sleaze, no tops or bottoms, and no solicitation of group or promiscuous sex.
Posts which violate these guidelines will not be accepted.
The Man2Man Alliance does not support promiscuity.
These boards are here to help men into frot connect, but only you can determine whether they'll be used responsibly.
If men into frot become as promiscuous as men into anal have been, frot will lose its innocence and joy and become yet another vector for STDs.
Don't let that happen.
Promiscuity is physically dangerous and, for most people, pyschologically debilitating.
So go for quality, not quantity.
And use Frot Club to find your Heroic Friend.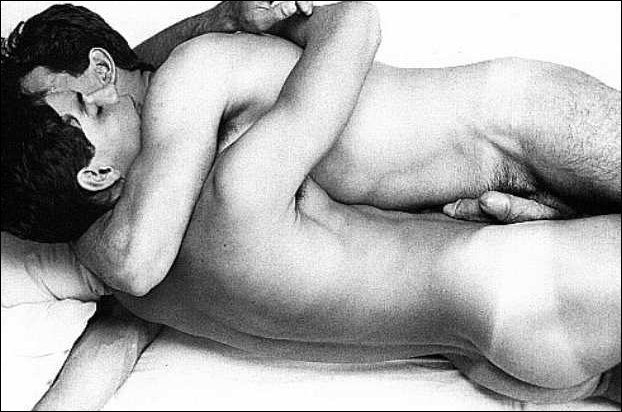 ---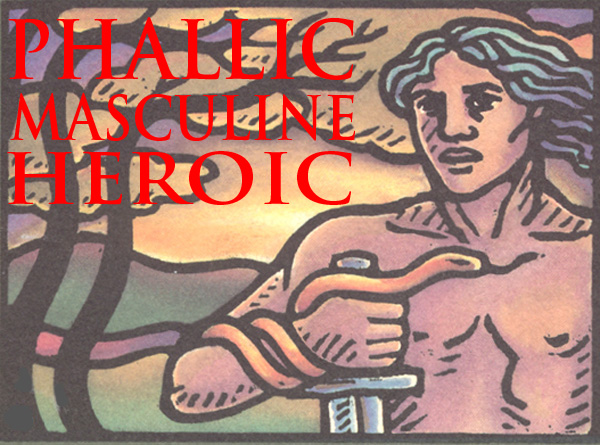 ---


AND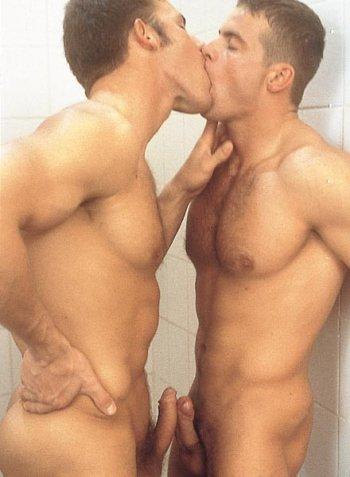 ---
Frot Club is a service of The Man2Man Alliance, an organization of men into Frot
To learn more about Frot, ck out What's Hot About Frot
Or visit our FAQs page.
---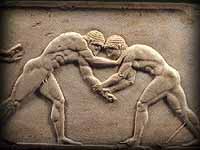 | What's Hot About Frot | Hyacinthine Love | THE FIGHT | Kevin! | Cockrub Warriors of Mars | The Avenger | Antagony | TUFF GUYZ | Musings of a BGM |
| Warriors Speak | Ask Sensei Patrick | Warrior Fiction | Frot: The Next Sexual Revolution | Sex Between Men: An Activity, Not A Condition |
| Heroes Site Guide | Toward a New Concept of M2M | What Sex Is |In Search of an Heroic Friend | Masculinity and Spirit |
| Jocks and Cocks | Gilgamesh | The Greeks | Hoplites! | The Warrior Bond | Nude Combat | Phallic, Masculine, Heroic | Reading |
| Heroic Homosex Home | Cockrub Warriors Home | Heroes Home | Story of Bill and Brett Home | Frot Club Home |
| Definitions | FAQs | Join Us | Contact Us | Tell Your Story |


© All material on this site Copyright 2001 - 2018 by Bill Weintraub. All rights reserved.