---
Frot Men of Portland/Man2Man Alliance
Hey Brothers my name is Beagle and I have been working with Bill to start our very own Portland chapter of the Man2Man Alliance!!!!!!!!! Do you feel alone here? Have you wanted to do something to help the 'cause' but didn't know what??? Would you like to get together in a non-threatening enviroment and talk and meet other Brothers??? Well now's your big chance. Please drop a line to myself or to Bill and let us know. Let's get the ball rolling and help bring our message to the rest of the world. A song from my favorite local band goes something like this........"the battle lines are drawn, the war is in our own front yard....." Those words seem very important now more than ever!!! How about it guys, anyone out there up to it???
---
Portland discrete man seeking masculine warrior.
Discrete, masculine and Christian man seeking a masculine steady frot buddy.

Me: African American, gym body, short hair, goatee, 5'9", 185 and brown skin. Your picture gets mine.

Mark
---
CENTRAL OR Frot buddy
I am in search of a long term frot buddy in central Oregon. I am married, 33 years old, 5'9", and weigh 155 pounds. Looking for similar buddy for some hot frot!

Eric
---
Oregon frot buddy
Tall, very fit, 50s, nice guy, seeking frot buddy.

riveridge
---
Southern Oregon CLR
I am a married 54 year old living in southern oregon hoping to find a clr with someone like myself. Love outdoor activities, mountain biking, hiking, camping etc. Found this site and I do not remember how but thank god I did. I am married to a wonderful woman and have two fantastic children and now two grand daughters. All my life I have had a strong attraction to men and have had some what you would call gay experiences but they have never been fullfulling. The rare ocassion when I have had body to body contact, non-sexual, with another man was the best feeling possible. To frot seems to be the best experience a masculine man could possibly have. Any one in this area if you would like to get together to talk or whatever would be great.

Jim
---
Eugene MWM Seeks discrete stroker
MWM youthful 50 7" cut seeks discrete younger stroking pal for fun in summer sun. Your pic gets mine in return..have great pics to share. Prefer educated guy who is clean cut and discrete.

sunnyjim
---
somewhere between yamhill, washington, and clackamas counties
24, 5'7" 160, dark blonde, grey-blue. this stuff sounds really interesting. anyone in my area (and age hopefully?) want to try this?

someportlandguy
---
new to port and to frot club (not new to cockrubbin')
hey,
34 year old male,sick of the scene in which i say dude, i dont do anal-and hey maybe i get a boyfriend/group of outdoor guys that want to hang out of typing this. me 5'10" 155 irish/white blue collar tats and masculine.-scott
live in ne portland

irishtatman
---
PORTLAND, looking for LTR
42, 5'10",160#, single white male looking for a heroic friend and frot mate for a long term relationship. I am physically active, into martial arts, cycling, skiing (all types), tennis, outdoor recreation, nude sunbathing. Physically and sexually tactile, into body contact of all sorts.

Frot is Hot.
Anal is Not.

Eric
---
mwm in vancouvern wa
Hey guys .... I am searching for another married guy that is wanting a frot buddy. long term situation wanted. Learn each other enjoy each others company. Must enjoy alot of body contact face to face . I am 5'9" 175 med build 50 yrs old g/l masc. Discretion a must respect each others boundaries.

lsh
---
Married guy looking for a Frot buddy in Salem area
I would like to find another married guy for mutual jo or dick to dick stimulation, I'm 27yrs, 5'10", 190# fairly good shape with a nice cut cock and looking for the same, no anal.

rapturrider
---
portland frot
just found this site.. totally looking for some nice guy for a frot buddy. 18, 5'11, 150 here. prefer under 23, but will take older if we hit it off. send an email if interested..

gayswede
---
looking for heroic friend
Interested in meeting authentic individuals. I live and work on the west side of Portland. Please correspond directly. Pic(s) help introductions.

49, caucasian, 6'1", toned 170 lbs, dark hair.

All the best !

Peter
---
Young married guy looking for regular buddy
Hey guys. I'm 26, married, looking for a regular buddy to mess around with from time to time. I'm 6'3", slim build, blond blue. I like masculine, atheletic guys around my age. Married a plus. Drop me a line if interested.

Kevinj126
---
Roseburg
I know there must be someone out there who knows how to play like a man.

forestman
---
Wow! What a lucky find!
It so amazing that I stumbled onto this website. The more I read, the more I felt I understood completely what this is all about. Strangely, it made me feel as if I'd arrived home. Never could get into the anal thing... so pretty much felt like a loner. But not any more. Thanks, Bill, for making this place happen.

It would be great to meet with someone who feels the same way that I do ...as a brother and a friend who appreciates the value of muscle to muscle erotic physicality. I'm a young 53, muscled and toned, in the gym at least four times a week (weight training) smooth and shaven except for a light goatee. I stand 5'6" with a 32" waist a 42" chest at 160#.

So thanks again, Bill and hope evryone here finds what he's looking for.

Tim

hrdwrknsweatisgood
---
Mid-Valley Guy
Looking for a buddy in the mid-valley 541 who is interested in wrestling, rodeo, and outdoor activities.

I'm a wrangler wearing guy and would like to meet another guy with simular interests.

Jim Cowboy
---
SW PORTLAND lookin for FROT BUD
Live in SW Portland and work close to Lloyd District. Flexible schedule. Pics to swap. 36 y/o Bi, 5'6", masculine, slender, br/gr, moderately hairy.

alex
---
portland guy looking for another frot guy
reg guy here. 34, blonde, blue, 6', 160#.
i love being close to a guy and rubbing my dick against him and his dick. i like road trips, camping, sports, good food & wine.
i would like to meet someone (pdx area) who is between 28-42, masculine and good looking.
thanks!
sporty guy
---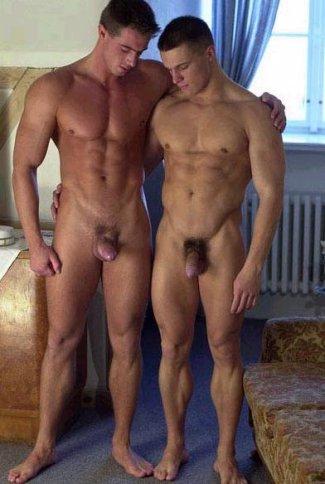 ---
POSTING PROCEDURE and POSTING GUIDELINES
Welcome to Frot Club!
Frot Club is currently being hit with a large volume of spam.
For that reason, please reply to existing posts via the poster's email address.
Please submit NEW POSTS via email to bill@man2manalliance.org
Your email should contain the following information:
Please remember, in composing your post, that our boards are for guys looking for an LTR or a long-term Frot buddy.
They're not for guys who are promiscuous or looking to hook up.
For that reason, please be mindful of language. Posts should read "looking for 'a friend,' 'a buddy,' 'a guy'." Posts which read "looking for guys, buddies, etc." will not be accepted.
Men who are partnered with women are encouraged to post provided they too limit themselves to one male partner.
In addition, please observe these guidelines:
POSTING GUIDELINES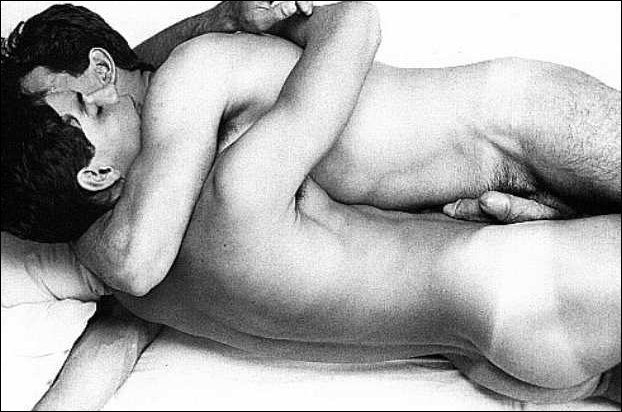 "To Love Another Man as an Equal and a Man with Total Fidelity."
Frot Club is a service of The Man2Man Alliance, an organization dedicated to promoting Fidelity and Frot among men who have sex with men.
The Men of the Alliance ask guys who want to use the club to first familiarize themselves with our ideals and goals as expressed in the articles listed on The Man2Man Alliance home page.
Again, it's very important that you familiarize yourself with the ideals and goals of The Man2Man Alliance before submitting a post.
Posts which indicate an ignorance of those ideals and goals, or that you don't support those ideals and goals, will be rejected.
Again, you must support the ideals and goals of The Man2Man Alliance in order to be posted in Frot Club.
For example:
We reject hedonism and ethical nihilism.

That means we reject any male-male sexual practice that does not directly celebrate and exalt the mutual Manhood of both Men through Combative and Aggressive Phallus-Against-Phallus.

It also means that we reject any ethical or other belief system that does not have Manhood and Manliness at its core, and that fails to identify Manhood with Virtue.

We reject the categories of sexual orientation and all labels associated with or arising from those categories, including, but not limited to, "gay," "straight," "homosexual," and "heterosexual" --

And any other labels which some creature might happen to dredge up from the disturbed and dismal depths of its UN-conscious.

We reject those labels, and we reject anyone who uses them.
After you've done some reading, understand our principles, and feel ready to post, please observe these guidelines:
Frot Club, like our other sites, is for guys who are passionate about frot and not into anal. Don't post on this board if you're into anal.
No racism. Ours is a global fraternity, and racism is not part of our warrior way.
No advocacy of drug use.
No advocacy of unsafe sex, including cum sucking and docking.
No spam, no sleaze, no tops or bottoms, and no solicitation of group or promiscuous sex.
Posts which violate these guidelines will not be accepted.
The Man2Man Alliance does not support promiscuity.
These boards are here to help men into frot connect, but only you can determine whether they'll be used responsibly.
If men into frot become as promiscuous as men into anal have been, frot will lose its innocence and joy and become yet another vector for STDs.
Don't let that happen.
Promiscuity is physically dangerous and, for most people, pyschologically debilitating.
So go for quality, not quantity.
And use Frot Club to find your Heroic Friend.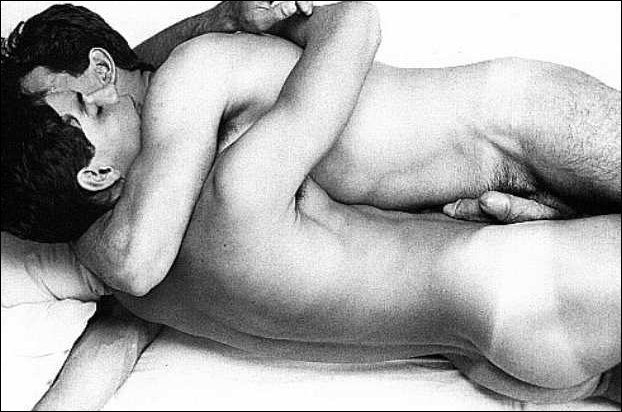 ---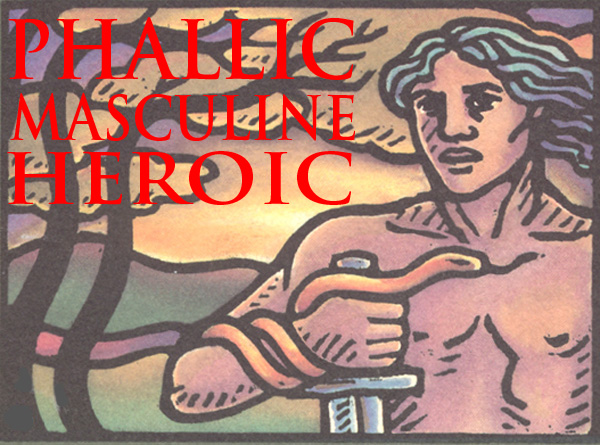 ---


AND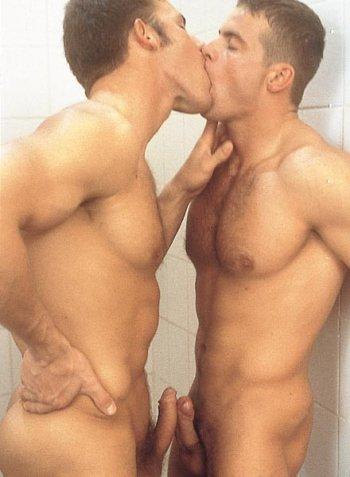 ---
Frot Club is a service of The Man2Man Alliance, an organization of men into Frot
To learn more about Frot, ck out What's Hot About Frot
Or visit our FAQs page.
---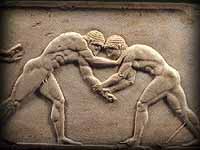 | What's Hot About Frot | Hyacinthine Love | THE FIGHT | Kevin! | Cockrub Warriors of Mars | The Avenger | Antagony | TUFF GUYZ | Musings of a BGM |
| Warriors Speak | Ask Sensei Patrick | Warrior Fiction | Frot: The Next Sexual Revolution | Sex Between Men: An Activity, Not A Condition |
| Heroes Site Guide | Toward a New Concept of M2M | What Sex Is |In Search of an Heroic Friend | Masculinity and Spirit |
| Jocks and Cocks | Gilgamesh | The Greeks | Hoplites! | The Warrior Bond | Nude Combat | Phallic, Masculine, Heroic | Reading |
| Heroic Homosex Home | Cockrub Warriors Home | Heroes Home | Story of Bill and Brett Home | Frot Club Home |
| Definitions | FAQs | Join Us | Contact Us | Tell Your Story |


© All material on this site Copyright 2001 - 2018 by Bill Weintraub. All rights reserved.