---
Montreal aimerait essaye
28 ans hetero 5p9 190 lbs pas poilu aimerait essaye la lutte et une seance de frottage.
Bobby
---
Montreal Looking for frott buddy
I'm a 30 yo 5'10 160 lbs. I think frot is a far hotter and more intimate activity than any other sex. But it's too hard to find a frot buddy. I am looking for a guy in my age range. Looking forward to hearing from you.

Tom
---
Montreal.parle francais et anglais.homme marie.53.poilu
Homme marie, 53, 5-11, 196lbs, poilu et assez solide. J aimerais vivre un experience de frot qu' avec homme marie, 45-60 ans marie et poilu, qui respecte et applique les regles de ce site, et qui comme moi aimerait essayer ce type de "sport" qui me semble tres sensuel et "safe" en tout point de vue. J aimerais la lutte "legere". Je suis de la rive sud de montreal.

Daniel
---
Montreal wrestle and frot
29 year old male looking for one other guy ready to frot and wrestle. Please contact me.

Howard
---
MONTREAL -- Let's build a great friendship
My name is Matt. Beginner here, would love to learn the pleasures of frot with an experienced partner. I'm 30, a redhead, and I have a thick 7,5" cut cock. I used to think that I had to bottom to please a real man. Now I realise I can be a real man too and an equal to my partner. I'd love to meet a guy my age or a bit older than I am and who's into being a mentor. If you're into contact sports and want an apprentice, I'm also your man.

Let's build a strong bond with our cocks. Teach me how to be a hero too.

I speak french.

Mathieu
---
Montreal LTR
Over the past years I have had 2 very exciting frottage experiences. I would love to meet someone to establish a long term relationship, frotting and caressing ourselves.
This man should be intelligent, in his fifties, in good health, not hairy and a penis not to big so our cocks should well rub together. I have not met someone recently because every man I talk to want to have anal.
I am located in the Montreal region and I speak French and English.
Le Griffon
---
Quebec-Montreal LTR
Hi, my name is Brian

48 yo 6 feet, 200 lbs, brown hair, blue eyes

Young looking friendly man looking for another attractive guy who is as much into frott as I am and who is looking for an eventual LTR.

Ages 25 - 40

Brian
---
Looking for a solid cockfight buddy in my area, Montreal!
I'm 43yo, Bi, 5f11, 225lbs, cut
Sumo, wrestling, boxing, as long as our dicks touch each other, i like
Looking for buddy from 35 to 55,
Would love to do it in front of ladies!
northstar
---
Frot Buddy in Montreal
Frot is one of my favorite activites, but its hard, or impossible to find someone into it as much as I am. I'm 33, 5'8, 160 lbs, youngish looking, not very hairy, average build, looking for someone around my age range, but a little older is fine too - looking for a buddy that appreciates it as much as I do ;) Drop me a line if interested.

frby28
---
MONTREAL SE FROTTE
Salut. Je cherche un homme mince, peu poilu, non fumeur, peu importe l'age. J'adore le frottage et je cherche un partenaire pour de bonnes seances de frottage de penis sur penis. Divorce, je fais 5'7, 64 kg, queue de 6 cut, non poilu, cheveux blanc.

Robert
---
Quebec / Montreal FROT EN JEANS
Je cherche un gars mature (40-65 ans) comme moi, qui bande jeans et aime la FROT en jeans.

Je suis jeans 24/7 et j'adore jouir dans/sur des jeans lors de seances de frottage intenses.

Richard


Quebec / Montreal FROT IN JEANS
Looking for a mature man (40-65) who loves long sessions of FROT in jeans.
Richard
---
Montreal frot buddy
40's good looking professional looking for that special buddy to share hot frot as well as the good things in life.

Brian
---
Province de Quebec. Amitie a long terme
Je cherche un homme faisant partie de ce Club afin de developper une amitie a long terme.

Robert
---
Hairy frot in Montreal
Montreal, 38 y.o. , Straight 5,9 - 165 lbs - 6,5 uncut and hairy pecs and abbs. Looking for a buddy to try frot, fit and hairy as I am. I count the friend to be straight as I am, to be equal and masculin as I am.

Prefer 5 years give or take my age.

Taz F
---
1st timer in Montreal
Hey guys

25 year old guy into frottage 5'8 170. I think frot is a far hotter and more intimate activity than any other sex. I am looking for a sexy guy in my age range to explore frot with, and perhaps contact me and we'll see if we can work something out.

Frott Buddy
---
combat de cock
recherche d'autres un adversaires pour du combat soft du genre quelques bonnes prises, rivage des epaules, torsions et contacte corps contre corps nu ou les queues se frottent pour de la suprematie male et des sensations fortes. pas d'anal, pas d'oral, du bon frot pur. moi etnique, 5pi11 proportionne. je recherche que dans la region de mtl...j aime provoquer et l etre.

cocktocock
---
recherche gladiateur erotique
Recherche un gladiateur erotique pour un long corps a corps, epee contre epee. Un de nous deux restera debout pour recevoir les honneurs sexy de la conjointe du perdant. Un jeu, un prix humain. Proprete, corps en sante est primordiale...si t'as des couilles, fais moi signe...

Bete noire
---
Frottage a Montreal
Bonjour, Je suis un bi de 42 ans, 6', 170 lbs, en forme, peu poilu et je trippe beaucoup sur le frottage a l'huile, sensuel et la lutte tres tres soft. Interesse a me trouver un frot buddy entre 30 et 45 ans, au physique similaire.

BrandonMtl
---
OTTAWA man for sensual relationship
I am so happy to find out about this site for guys who like the same kind of sexual pleasure that I do! It's kind of like a second coming out!

I live in Ottawa; would be very interested in getting together with somebody in West Quebec or Montreal.

Je parle francais couramment; n'hesitez donc pas a communiquer avec moi "dans la langue officielle de votre choix"!

Don

ottawaguy
---
Looking for a cool frot guy in Montreal
Hey there, I'm looking for a str8/bi frot buddy in Montreal, I just turned 30 yo and must be close to my age, masculine and very discrete, I have a big uncut package. First time into frot and very curious, so here I am.

snowguy
---
Lutte et Frottage Sherbrooke
Allo,
Recherche homme debut 50aine pour faire un peu de lutte avec gars en petite tenue et beaucoup de frottage par la suite. J'aime beaucoup le frottage "acccidentel" de la lutte. Demeure a Sherbrooke

gilles481
---
montreal 1st timer seeking frot buddy
bi-curious, mid-20's, 5"9, 150 lbs, fit. would like to find a similar frot buddy.

J man
---
lutte-frottage-wrestling-montreal
Mec solide et masculin recherche partenaire pour session de frottage sensuel et lutte non violente en tenue legere

masculine guy in montreal looking for frottage and wrestling buddy en underwear and socks

demeure a montreal..lives in mtl

jici
---
mtl or qc lloking for frottage and wrestling with athletic guy
im 6and4 290 lbs 7 uncut large cock shaved head goatee looking for athletic guy for hot frot or wrestling

truckerdan
---
Quelqu'un dans Rosemont?
Salut... j'adore le frottage et je cherche un partenaire pour de bonnes seances de frottage de corps et de sexe... je fais 5'7, 151, autour de 6 cut, couilles et pubis rases . . . je cherche un gars mince, peu poilu, peu importe l'age, de 20 a 50...

Angus
---
Looking for fun frottage and wrestling bud
Hey dudes, I'm 6'1'', 185-190 good shape looking for a fun guy for wrestling and frottage. Hot, hot, hot!

cockwrestler
---
Any Western Quebec interested in Frott buddy in eastern Ontario
Live in Kingston ON but can travel. Senior widower lives alone would like a frott body

onecorsair
---
Let's put our heads together
MONTREAL - Mature man (occasionally seriously immature) 5' 10", 165 lbs., in good shape, would like to meet slim, attractive, non-smoker for some hot cocktact (not into wrestling), love-making, and dare I say it, conversation. Many interests. Knowing the usual sexual demands are not a requirement is an instant turn-on. If you're the right person, let's make the earth move...

Ursgenitally
---
MONTREAL Let's frot
Hey guys
18 year old guy really into frot/rub/massage/touch. I think frot is a far hotter and more intimate activity than any other sex. I am looking for a sexy guy in my age range to explore frot with, and perhaps build something more stable. contact me and we'll see if we can work something out.
stefan
---
MONTREAL FROTTAGE AND EROTIC WRESTLING.
Looking for a masculine and sensual man into frottage , whether it is long and slow cock to cock rubbing, caressing , massaging , and kissing each other , or whether it is just for fun, non competitive erotic wrestling, rubbing our bulges through tight briefs , and then naked and oiled , with a lot of cock to cock action, till we rub in our cum .

MONTREAL FROT ADDICT.
---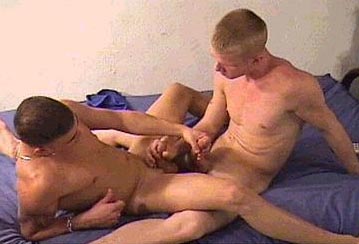 ---
POSTING PROCEDURE and POSTING GUIDELINES
Welcome to Frot Club!
Frot Club is currently being hit with a large volume of spam.
For that reason, please reply to existing posts via the poster's email address.
Please submit NEW POSTS via email to bill@man2manalliance.org
Your email should contain the following information:
Please remember, in composing your post, that our boards are for guys looking for an LTR or a long-term Frot buddy.
They're not for guys who are promiscuous or looking to hook up.
For that reason, please be mindful of language. Posts should read "looking for 'a friend,' 'a buddy,' 'a guy'." Posts which read "looking for guys, buddies, etc." will not be accepted.
Men who are partnered with women are encouraged to post provided they too limit themselves to one male partner.
In addition, please observe these guidelines:
POSTING GUIDELINES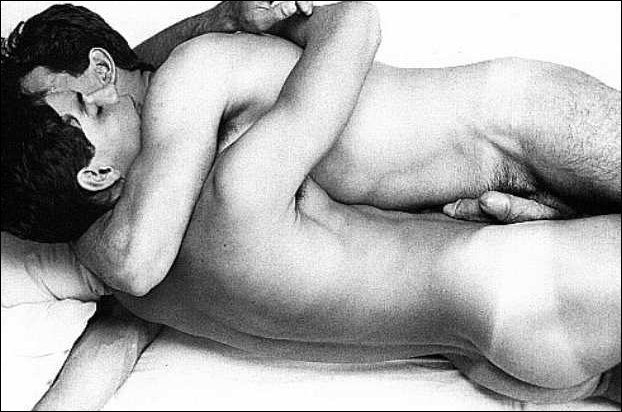 "To Love Another Man as an Equal and a Man with Total Fidelity."
Frot Club is a service of The Man2Man Alliance, an organization dedicated to promoting Fidelity and Frot among men who have sex with men.
The Men of the Alliance ask guys who want to use the club to first familiarize themselves with our ideals and goals as expressed in the articles listed on The Man2Man Alliance home page.
Again, it's very important that you familiarize yourself with the ideals and goals of The Man2Man Alliance before submitting a post.
Posts which indicate an ignorance of those ideals and goals, or that you don't support those ideals and goals, will be rejected.
Again, you must support the ideals and goals of The Man2Man Alliance in order to be posted in Frot Club.
For example:
We reject hedonism and ethical nihilism.

That means we reject any male-male sexual practice that does not directly celebrate and exalt the mutual Manhood of both Men through Combative and Aggressive Phallus-Against-Phallus.

It also means that we reject any ethical or other belief system that does not have Manhood and Manliness at its core, and that fails to identify Manhood with Virtue.

We reject the categories of sexual orientation and all labels associated with or arising from those categories, including, but not limited to, "gay," "straight," "homosexual," and "heterosexual" --

And any other labels which some creature might happen to dredge up from the disturbed and dismal depths of its UN-conscious.

We reject those labels, and we reject anyone who uses them.
After you've done some reading, understand our principles, and feel ready to post, please observe these guidelines:
Frot Club, like our other sites, is for guys who are passionate about frot and not into anal. Don't post on this board if you're into anal.
No racism. Ours is a global fraternity, and racism is not part of our warrior way.
No advocacy of drug use.
No advocacy of unsafe sex, including cum sucking and docking.
No spam, no sleaze, no tops or bottoms, and no solicitation of group or promiscuous sex.
Posts which violate these guidelines will not be accepted.
The Man2Man Alliance does not support promiscuity.
These boards are here to help men into frot connect, but only you can determine whether they'll be used responsibly.
If men into frot become as promiscuous as men into anal have been, frot will lose its innocence and joy and become yet another vector for STDs.
Don't let that happen.
Promiscuity is physically dangerous and, for most people, pyschologically debilitating.
So go for quality, not quantity.
And use Frot Club to find your Heroic Friend.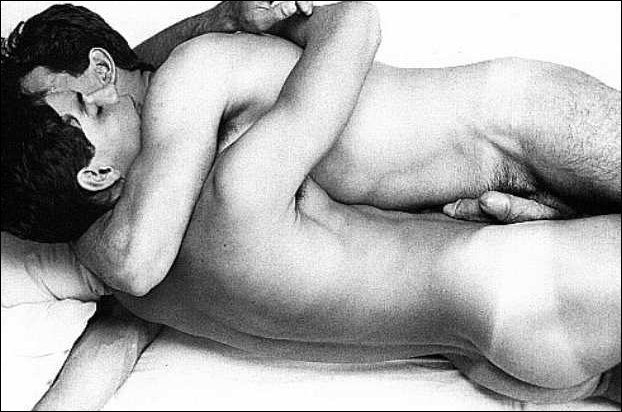 ---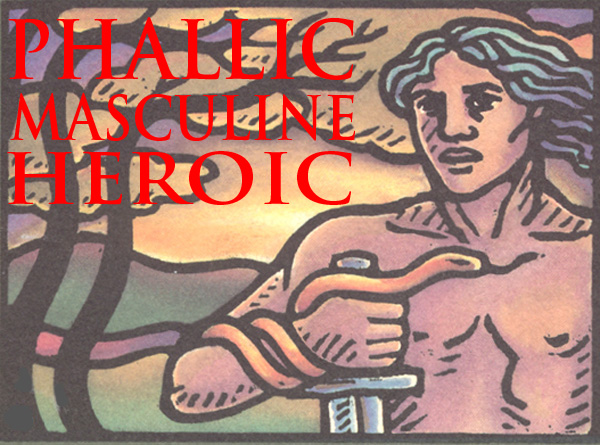 ---


AND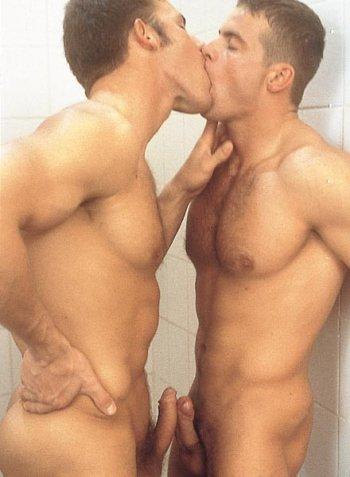 ---
Frot Club is a service of The Man2Man Alliance, an organization of men into Frot
To learn more about Frot, ck out What's Hot About Frot
Or visit our FAQs page.
---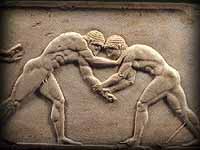 | What's Hot About Frot | Hyacinthine Love | THE FIGHT | Kevin! | Cockrub Warriors of Mars | The Avenger | Antagony | TUFF GUYZ | Musings of a BGM |
| Warriors Speak | Ask Sensei Patrick | Warrior Fiction | Frot: The Next Sexual Revolution | Sex Between Men: An Activity, Not A Condition |
| Heroes Site Guide | Toward a New Concept of M2M | What Sex Is |In Search of an Heroic Friend | Masculinity and Spirit |
| Jocks and Cocks | Gilgamesh | The Greeks | Hoplites! | The Warrior Bond | Nude Combat | Phallic, Masculine, Heroic | Reading |
| Heroic Homosex Home | Cockrub Warriors Home | Heroes Home | Story of Bill and Brett Home | Frot Club Home |
| Definitions | FAQs | Join Us | Contact Us | Tell Your Story |


© All material on this site Copyright 2001 - 2018 by Bill Weintraub. All rights reserved.