---
COCKFIGHT IN JOHNSON CITY
Looking for someone to have cockfights with in the Johnson City / East TN area. I'm 29, straight, clean, and disease free. I would prefer someone who is the same, and 29 or older.

James
---
Kingsport and upper east Tenn -- looking for Frot friend
searching for a friend with whom i can explore frottage and male bonding. mid fifties regular guy

Jeff
---
Nashville frot buddy
Scott, 50, married with 2 kids looking for frot buddy in or around the south Nashville area. Interested in a man 30 to 60. Want to be friends first and then enjoy man to man contact within limits. Thanks.

Scott
---
Like to find a LT buddy in Knoxville
I am 58 yr white single male, 5ft 6 in, 183 lbs, good build.
Very hairy legs chest, butt, and stomach.
Enjoy chest and nip play, cock rubbing, hugging massage, and kissing.
Can not host, but will share cost of a room, if you can not host.
Looking for safe, monogomous long-term bond bud.
Thanks. . . and email me!
artmantn
---
Knoxville LTR frot bud and erotic wrestling partner
I am a 36, 270 male here, married and looking for a LTR frot bud and erotic wrestling partner. I am not into the anal scene and I will not do it. I would love to find someone to do nude wrestling with. If this interests you, give me a yell.
loneman
---
JACKSON Big hairy guy looking for a friend, hopefully long term relationship.
I am tired of having to describe myself as a "top" on other websites, then going into a long discussion with guys, before meeting them. I no longer want to feel like I have to have anal just to be intimate with a man.
I am 6 foot, 350 lbs, moderately hairy, blue eyes, light brown hair.
Before I meet a guy, I like to chat and get to know him first. I would not mind a finding frot friend, but really would like to find someone for a long term relationship.
I am not completely ruling out oral, but now I am only looking for a non-anal relationship.
I am finishing up my Ph.D in Biology and I am currently teaching college biology. I enjoy camping, hiking, photography, birding, and cooking. If you email me mention "frot" in the subject line. Bearlextn is my yahoo address and my yahoo messenger name.
bear lex
---
Looking for Frot Buddy near Bristol, VA
I'm new to this but would like to find a FROT buddy in the Western Va. or East Tennessee area who wants explore a bit with a similar guy.

I'm single white male, 48, 6'1", 200#. Drop me a line if you're interested in making a friend and more.

Robert
---
Chattanooga long term friend and frot companion
I'm looking to meet a guy to be a long term friend and frot companion and see where it leads. I'm new to this and didn't know a site like this existed that met what I'm looking for in a guy. I'm 38 5'11 165 32 waist 6.5 cut

Hixson
---
Nashville fit, 7"c looking for frot bud
39m Nashville, TN.

5 11, 165#, clean, std-free, brn/hazel, fit/swimmer build bod, hairy chest. My cock is 7" straight, veiny & cut. Looking for a clean, d/d free, attractive, ideally late 20s frot bud.

Serious inquiries only; no flakes.

Thanks

Kurt
---
Nashville LTR
Attractive black man seeking LTR with someone who is into frot. I'm 5-9 175lbs 44 yo.

ruforme
---
Knoxville Looking for Frott Buddy.
Knoxville Looking for Frott Buddy.

Not a hook-up. Can't find anyone near me that is interested in this.

If you are please send email.

Cooper
---
BRISTOL/TRI-CITIES area LTR frot buddy
I'm looking for a frot buddy in the Bristol or Tri Cities area. I've never had a frot experience but have always thought about it, just didn't know what it was called until recently. I'm a 35 yr old guy with average looks/build. I'm a one man kind of guy and most would say an ol country boy. I'm not into the "gay scene" at all and would prefer someone else who's not. If you're interested in a LTR frot buddy, hit me up and say hi sometime.

Chris
---
East Tennessee seeking LTR, Frot Buddy
Looking for man to man contact, male bonding.
Please be safe, sound, and all that implies...mid 40's here, average in looks and build, would prefer the same.

chris
---
looking for a partner to have cockfights and wrestling matches with
I'm in the Jamestown-Crossville area. I'm 42 about 5' 8", 160 lbs, 31" waist, 32" legs, 6.5" cock, round firm ass ( good for grabbing during cockfight, no entry allowed), well toned legs (good for leg wrestling), smooth with pubic hair(sometimes shaved), brown hair, and hazel eyes. I'm looking for a partner of similar build to have cockfight matches with. Both slow and sensual also hard and fast, catering or competitive. Its all about how well you can give while taking. I'm a great kisser who enjoy long make out sessions and daily sexual activity. I have very good sexual stamina. I also enjoy leg-wrestling and nude wrestling as long as its mutual holds to test endurance and the give while taking factor. submission matches. So if your of similar build and want a good cockfighting partner and think your legs can out squeeze mine contact me. If we seem like a good match I'll send my phone number and we can meet.

Please don't message me if you aren't of similar stats to me and don't mis-lead me as to who you are. I don't want to be with anyone who will lie to me. I am 42 but look in my late 20's early 30's and am in great shape. I'm looking in the age range of 25-45, no younger or older please. I'm looking for 5'6" thru 5'10 and weight of 150-170 and cock size of around the 6 plus area. Some one of similar stats is important to me for reasons of attraction and sexual activity. It is best to send me a picture. I promise you won't be disappointed, I am very challenging and fun frot partner! So come on and bring it...not looking for bunch of guys and one night stands, I want a long term frot partner who is into it as much as me and never wants anal.

hotfrothotty
---
Chattanooga buddy
Looking for a buddy around Chattanooga TN. I am 24yo and brand new to this, although I have had these feeling for years. I'm ready to do something about it and want to find another man to experience this intimate type of relationship with. If you are interested drop me a line and we can talk some more.

J
---
Nashville Cock Rubbing Bud
38 WM in Nashville, 5'8", 165, Nice looking guy wanting to meet a friend for cock to cock rubbing and JO. Please subject "Frot" in your email, thanks.

Chris
---
NASHVILLE LTR
I am a white male; 38 years old, blonde hair, blue eyes and medium build living near Nashville, TN. I like old cars, the outdoors, jukeboxes, restoring & building things, camping, gardening, travel, music, the arts, photography, woodworking and enjoying life. I belong to a couple of car clubs and work on my own cars. I also enjoy collecting various vintage things. I enjoy traveling to out of the way places that are off the beaten path. I am into almost all types of music. I am easygoing, outgoing, romantic, masculine and adventurous. I am interested in starting a friendship that will lead to a long-term relationship. I look forward to your reply. I want someone who won't promise me the world or all that money can buy because in the end only the small things matter and all I want is someone who will promise themselves and the heart because that is all we really have to give.

Robert
---
JACKSON frot buddy
Jackson, TN looking for frot buddy for long term fun. Not looking for multiple partners.

marriedguy
---
Looking for a Frot bud in Knoxville or E.TN
I'm 38 MWM looking, turned on by Frottage. Like to play it safe, No drugs or hang ups.

Write me back

In2TNFrot
---
frot bi bud in memphis, pref married
i am in late 30's, biker body/legs... normal cool guy, looking for a married guy to frot with on a reg basis. must be major discreet and married. If we find that we know each other, who cares, lets enjoy and keep it quiet .. . that is until w c....

guys all want another guy from time to time..

rr
---
frot buddy in tenn
looking for frot buddy in tenn ,willing to travel ,or meet halfway ,room is on me 34 6ft 170 masculine ,goatee,great kisser,8 .5 cut

cowboynbriefs
---
Looking for Frot buddy in Memphis
Hello fello frot lovers. I am a 31 year old white guy, slim about 5 ft 11 160lbs with brown hair and hazel eyes. I am insearch of another guy like myself into rubbing cocks together to completion like I am.
Anyone interested, please feel free to send me a message
Thanks , JJ

JJ
---
Older for Older
58YO...Nashville...Very Discreet..looking for a male bonding frot friendship...Must be sincere,discreet, and small, between the ages of 45-65...I'm 5'8"..165lbs.. clean..healthy, masculine...Please be close to same size...Frot is wonderful with the right partner...

Jstok
---
Looking for cock warrior
hey man. looking for cock to cock warrior of about same and equal size. 6-0, 168, slim blonde, 7.5 cut.

engr4play
---
mphs frot wrestling
looking for a guy who's into frot wrestling in mphs area wrestling and rolling around body to body, staining against each other, back and forth my stats- 49yrs mw 5'8" 170lbs hairy, clean shaven, short gray hair clean, healthy, discreet, good shape, good sense of humor

rocker
---
MEMPHIS
memphis area into wrestling, body2body, muscle2muscle, locked up, on the floor

mwm 5'8'' 175 lbs hairy seeking man with similar stats, interests.

mattango
---
Attn: Knoxville frot brothers
Hello to all my fellow frot brothers in East tennesse.
My names rob and im looking for that one guy to become best friends with. a brother that understands what frot is and wants to have a bond of friendship as well as frot
E-mail me and lets talk

Rob

jeep1892
---
east knoxville frot
Hey man! 33y/o, 5'10", 210#, bl/bl, hairy chest, east knoxville here. Hit me up and lets chat.

m2mknoxville
---
frot in nash
looking for frot bud in nash area ,6ft 170 masculine nice looking ,countryboy

cowboybulge
---
Knoxville Frot Bud
Married, 41 male insearch of a Frotbud. Have not been with a guy in 20 years but really look forward to having a buddy again. Have to be very safe and I have a wife and kids depending on me. I am 6' 200 lbs, 7" cut cock that I want to share. Send me a message to yahoo

Rckftu2005
---
Married Warrior Brother
This is my first posting. I came across the site a few weeks ago and it has been the greatest discovery. I have long since early teen years desired a very close, intimate and faithful Warrior Brother relationship. I have always know that the depth of this kind of relationship was missing in my life. I am a 35 year old masculine married father of two. I have never been involved in a masculine relationship such as frot and would want that right person to be someone who shares my feelings on family, marriage. Looking for a brother who is also very new to frot (perfer the first relationship for them as well) fidelity is the most important for me. I look forward to meeting and talking to another married/tendor warrior who wants a very close and faithful relationship with another married brother. I look forward to the strong masculine touch and embrace, the fire in the eyes and connection of the soul. Must be masculine, discrete, married and willing to build a strong and faithful bond.

Todd
---
nashville frot
looking for a frot dude in the nashville area,like lots of body contact ,tightjeans and white briefs frot here if intrested send me a email

wrangler
---
Memphis Cock to Cock lover
Hi, fellas, Im a 27 year old white male, very much into rubbing cocks together, looking for another guy on here, in my area, who shares the same passion for cock 2 cock that I have. I am 5'11 160lbs with brown hair and hazel eyes. Let me know if you are interested. Thanks

JJ
---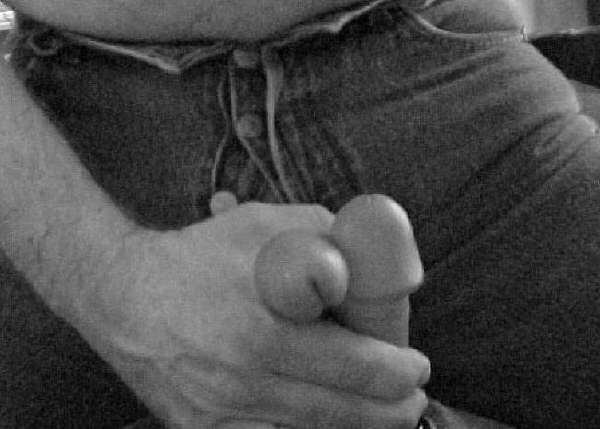 ---
POSTING PROCEDURE and POSTING GUIDELINES
Welcome to Frot Club!
Frot Club is currently being hit with a large volume of spam.
For that reason, please reply to existing posts via the poster's email address.
Please submit NEW POSTS via email to bill@man2manalliance.org
Your email should contain the following information:
Please remember, in composing your post, that our boards are for guys looking for an LTR or a long-term Frot buddy.
They're not for guys who are promiscuous or looking to hook up.
For that reason, please be mindful of language. Posts should read "looking for 'a friend,' 'a buddy,' 'a guy'." Posts which read "looking for guys, buddies, etc." will not be accepted.
Men who are partnered with women are encouraged to post provided they too limit themselves to one male partner.
In addition, please observe these guidelines:
POSTING GUIDELINES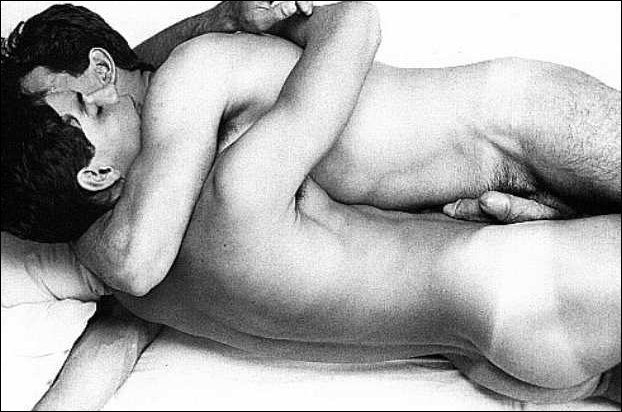 "To Love Another Man as an Equal and a Man with Total Fidelity."
Frot Club is a service of The Man2Man Alliance, an organization dedicated to promoting Fidelity and Frot among men who have sex with men.
The Men of the Alliance ask guys who want to use the club to first familiarize themselves with our ideals and goals as expressed in the articles listed on The Man2Man Alliance home page.
Again, it's very important that you familiarize yourself with the ideals and goals of The Man2Man Alliance before submitting a post.
Posts which indicate an ignorance of those ideals and goals, or that you don't support those ideals and goals, will be rejected.
Again, you must support the ideals and goals of The Man2Man Alliance in order to be posted in Frot Club.
For example:
We reject hedonism and ethical nihilism.

That means we reject any male-male sexual practice that does not directly celebrate and exalt the mutual Manhood of both Men through Combative and Aggressive Phallus-Against-Phallus.

It also means that we reject any ethical or other belief system that does not have Manhood and Manliness at its core, and that fails to identify Manhood with Virtue.

We reject the categories of sexual orientation and all labels associated with or arising from those categories, including, but not limited to, "gay," "straight," "homosexual," and "heterosexual" --

And any other labels which some creature might happen to dredge up from the disturbed and dismal depths of its UN-conscious.

We reject those labels, and we reject anyone who uses them.
After you've done some reading, understand our principles, and feel ready to post, please observe these guidelines:
Frot Club, like our other sites, is for guys who are passionate about frot and not into anal. Don't post on this board if you're into anal.
No racism. Ours is a global fraternity, and racism is not part of our warrior way.
No advocacy of drug use.
No advocacy of unsafe sex, including cum sucking and docking.
No spam, no sleaze, no tops or bottoms, and no solicitation of group or promiscuous sex.
Posts which violate these guidelines will not be accepted.
The Man2Man Alliance does not support promiscuity.
These boards are here to help men into frot connect, but only you can determine whether they'll be used responsibly.
If men into frot become as promiscuous as men into anal have been, frot will lose its innocence and joy and become yet another vector for STDs.
Don't let that happen.
Promiscuity is physically dangerous and, for most people, pyschologically debilitating.
So go for quality, not quantity.
And use Frot Club to find your Heroic Friend.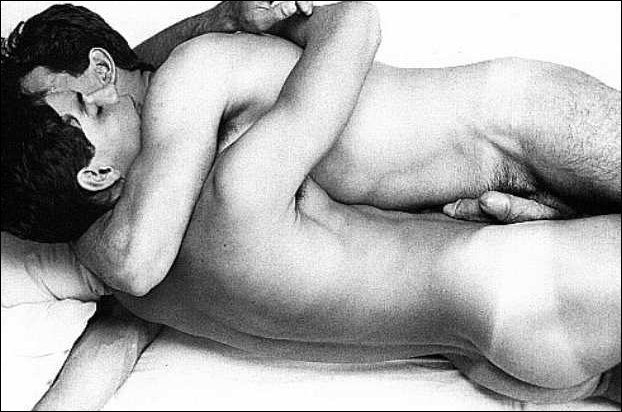 ---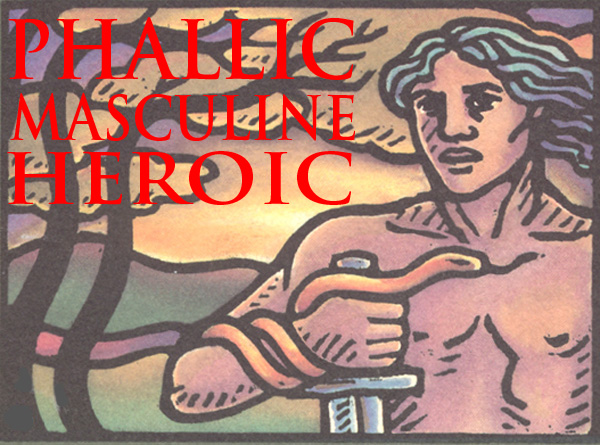 ---


AND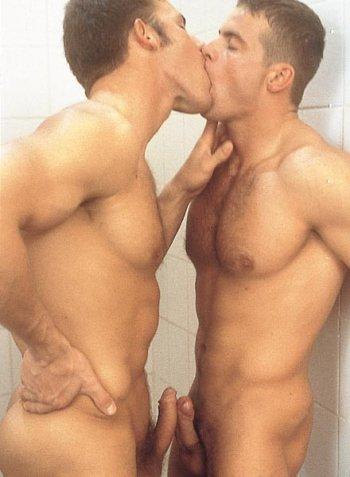 ---
Frot Club is a service of The Man2Man Alliance, an organization of men into Frot
To learn more about Frot, ck out What's Hot About Frot
Or visit our FAQs page.
---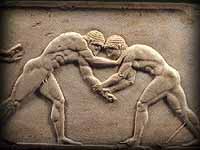 | What's Hot About Frot | Hyacinthine Love | THE FIGHT | Kevin! | Cockrub Warriors of Mars | The Avenger | Antagony | TUFF GUYZ | Musings of a BGM |
| Warriors Speak | Ask Sensei Patrick | Warrior Fiction | Frot: The Next Sexual Revolution | Sex Between Men: An Activity, Not A Condition |
| Heroes Site Guide | Toward a New Concept of M2M | What Sex Is |In Search of an Heroic Friend | Masculinity and Spirit |
| Jocks and Cocks | Gilgamesh | The Greeks | Hoplites! | The Warrior Bond | Nude Combat | Phallic, Masculine, Heroic | Reading |
| Heroic Homosex Home | Cockrub Warriors Home | Heroes Home | Story of Bill and Brett Home | Frot Club Home |
| Definitions | FAQs | Join Us | Contact Us | Tell Your Story |


© All material on this site Copyright 2001 - 2018 by Bill Weintraub. All rights reserved.