---
Looking for a Friend
Hi
I am looking for a friend, someone I can talk to share ideas, feelings with, etc. Looking for someone I can get to know, as a friend at first and then let things progress naturally. Someone to get close to emotionally and physically. I am 49 5'9" 180 lbs White Male. Like to workout. I live near the Houston area, north of it near Conroe. Want a friend like I said and let's see what happens.
Thank you.
Jeff
---
Houston LTR/FROT
Hi, I'm Derek
I have always been a proponent for the act of frot, kissing, and the intimacy of man to man connection. I am 5'11, athletic, blk M (med complexion), goatee, lean/muscle; In SW Houston. I know that finding someone into frot and wanting a monogamous LTR is like finding a needle in a haystack, but still trying. If you're interested please message me back, looking forward to hearing from you.
Derek
---
League City area Frot Buddy
28 yo, Latino, serious, looking for a buddy. League City area. I don't have a lot of experience with frot and limited with mutual masturbation. Looking forward to finding a buddy and exploring more safely. Prefer a discrete masculine man around my age. I'm 5'9, 160 lbs.
Sergio
---
Houston Latino
28 year old Latino seeking a casual guy looking for a frot buddy. Looking to have sensual man to man. Cock to cock fun. My stats are 5'11" 195 stocky build avg uncut cock. I'm located in the southwest area of Houston.
Latin Shadow
---
Looking for my first time
Live in Fort Worth area. I'm 20 years old about 5'11 246 pounds. Never ever frot before so I wanna meet a fellow buddy that can help me see the experience.
Marvas
---
East Texas (Tyler) Buddy
I am a married male 58 years old, 280, 6 ft, educated, white, struggling with weight loss and would like to meet another male in my area for regular conversation, a beer or a meal now and then. Would like a gym work out buddy, someone who likes to ride bikes, who likes to camp, go for a walk and someone that can reintroduce me to wrestling. I've come to realize that many men my age have no man friends, therefore I can't tell you how wonderful it is to find what you always thought should exist. I'm comfortable with the entire idea of frot, nudism, and the psychological pleasures of being with a man. I welcome you!
Bill
---
DALLAS -- Looking for a large wrestling / frot buddy
I'm a young, athletic 20 year old martial artist and college student. On the lighter side at 6'1 and 130lbs, but I like physical contact with a larger / overweight man who's bigger than I am.
I love to wrestle, not a competitive sort but enjoy the masculine struggle for dominance over another man. I enjoy squeezing and constricting. I'd be interested in frot with another man with the right chemistry.
Subkid
---
San Antonio man looking for frot buddy
Looking for a frot buddy for first time experience and continued relationship. Would like to get to know you first. Into kissing, rubbing, and of course frot. Please message me if interested.
ryeguy
---
EAST HOUSTON seeks LTR frot/jerk off bud
Avg white guy here married 41/5'6/170 6.5' cut looking for a mutual jerk off bud, frot, open to kissing and some body contact, but not necessary. Prefer my age or younger.
J.J.
---
Houston Wrestle: Looking for a friend or buddy
Discreet and masculine preferred. Been a fan of wrestling since I was young. I am 33 years old and I am 5'8 160lbs athletic build.

Htown wrestle
---
San Antonio -- looking for a Long Term Frot Buddy
Athletic 34 year old man in the military here in San Antonio who identifies as straight. Love this website and need to connect with a long-term frot buddy.
Very active and professional, into football and rugby, hiking, lifting, running, wrestling, reading, music, coffeeshops, the arts. Love warrior culture and history also.
Looking for a true male/male deep friendship. Prefer an athletic and fit guy -- it's cool if you identify as straight or bi.
Peace
Craig
---
Arlington area married iso frot buddy
Arlington area guy, married &47 yrs of age, average weight (no middleaged gut) / looking for my age or younger in similar physical condition for a frot buddy.
Intimate, tender & thoughtful (fun hopefully too), wanting the same gentility in return as we explore one another.
Soft touching, kissing & frot only.
No 'bears' - too hairy for me ;)
well
---
HOUSTON seeking LTR/frot guy
I'm trying to find another Guy that's faithful, monogamous, into kissing, & male to male frottage, body contact, passion only for a LTR. I am 44, blk m, 180, athletic, 5'11". . .seeking a lean, athletic, tall guy, into all of the above as well. Needle in a haystack? Maybe. . .but it's what I've wanted my whole life.

I have always wanted a guy, who just like me, not only believed in monogamy & having a LTR, but also was into kissing, naked contact, and frottage only. Like I said, finding that kind of a passionate man is like finding a needle in a haystack. I am trying this group out & I am surprised and happy that it exists. It proves there truly can be a man of my dreams. If you are seeking the same things for a LTR feel free to message me.

Derek
---
Beaumont Area -- Frot LTR
Married man interested in finding another married man for a long term frot friendship. Only interested in one married man. I'm 52, look 42, 6'3, 230, dark blond hair, blue eyes and an active hard working man. Interested in a loving type situation where the chemistry is just right between us. Prefer a man 25 to 55, but will consider others. Must be in fairly decent shape.

Darkstar
---
AUSTIN -- Wish I had known about this many years ago
Wish I had known about this many years ago. Older man, late 60s, looking for a frot buddy in the Austin area. I am 5'5", 155 (but losing weight), gray/blonde hair and blue eyes. Love the feeling of another man's body close to mine.

David
---
San Antonio Totally Masc Frot Bud
I'm gl, 33 yo, 6', 190#, 32" waist, athletic/muscular, black guy. Looking for a discreet, totally masc frot bud in San Antonio. Love body contact, rubbing, mutual jo. Would like another athletic, gl dude to have regular fun with. I have pix for trade. Hit me up if interested.

Mike
---
Newbie in Dallas
The frot club is a new thing to me, but very welcome.

I am a retired professional in northwest dallas, texas (75244).

I would like very much to find a nearby monogamous disease free frot partner of 30 to 65 years of age My calendar age is 80, but my physical age is about 65.

I work out regularly and walk 3 miles per day.

A frot partner who would be a workout partner would be even better.

Here's hoping.

RobAlt
---
Hot Man Needs Buddy In San Antonio
Retired MWM, 63 y/o, clean-cut, fun, sensitive, blue eyes, healthy athletic body, cut with smooth balls, seeks a regular buddy to enjoy cock-to-cock play. Not into any type of anal. Please be a real man and not into cock fantasy. Picture upon request. I can host.

Wilson
---
Austin Frot Guy wanted
WM, 6'1" bearish man, 52, grey hair, full beard, chest hair seeks that one good mate for getting naked, kissing, hugging, companionship and cock2cock fun. Seriously committed to Frot only close monogamous friendship.

Ruhe
---
Looking for a buddy in Austin, central Texas
Looking for a guy for frot, JO, body contact, and is willing to kiss. Am open to LTR if things go well. I'm 36, 6'4" about 250, hairy. I'm pretty open to type of guy but prefer tall, decent shape, hairy chested, and under 45, but chemistry and willing to get into frot is what matters. Am kinda inexperienced with this so if u are willing to show me the ropes that'd be awesome. Hope to hear from a like minded bud.

jaysun
---
Sail and Frot
Kemah based sailor would like to establish a relationship with one guy who would enjoy combining a sailing hobby with a regular frot friend. I will be able to provide the boat. Just love being on the water and M2M fun, no sailing experience needed. I am 56, MWM, 6'5", 250 pounds. Hope to find someone with similar interests. Nice, quiet, masculine man here.

Judd Sailor
---
HOUSTON area wrestling buddy
str8 guy looking for a wrestling buddy, 5-9, 165, early 30's, athletic build. I would like someone about the same size and at least 30's or older. Houston area. I prefer a guy who is married or committed to a female. I'm looking forward to a good wrestling match.

torjan
---
Looking for New Friend in Bryan Area
Live in the Bryan area. Married, seeking frot buddy into jo, frot, massage, nudity. Let's get together for some fun.

John
---
CORPUS CHRISTI married man looking for frot buddy
I am 5'10 around 240. 26 yrs old Married man looking to first time frot with another dude. Looking for a regular hangout/jerk off bud that is cool and down to earth. Not into anal or cock sucking. Just some good ol'cock2cock!

Dom
---
Texas Looking for a new military frot buddy in RGV.
I'm 5,9 around 185. 28yrs old. I'm looking for a buddy who's masculine, clean cut, and preferably Army, Navy, or Marines with a nice crew cut 'high and tight'. Must be in the 20's or 30's. Strictly into frot and mutual j/o. No anal or cock sucking...leave that to the pseudo-women.

redaragon
---
Abilene Love
Every guy I've ever been on a date with either wanted sex or was too scared of a relationship. I want to move past that and find a guy that I can fall in love with.

I'm 18.

I never noticed that there was a frot club. I love the idea that there is no top or bottom.

Jake
---
Handsome, athletic guy in Dallas seeking frot buddy
Friendly, muscular, masculine guy looking for similar for regular frot fun.

I'm 44, 6', 185 and in good shape. Nice, clean cut guy looking for another into frot.

I can't believe I just now found this site!

Masculine Dallas
---
Athletic DALLAS seeks regular frot bud or wrestling
Handsome athletic black dude - 5'11/175/36 - seeks another athletic dude for some regular hot frot sessions.

Consider myself pretty str8 overall but get completely turned on at the idea of grinding my dick into another masculine hung dude.

Not into anal. Not into oral - except nip play. Jacking, grinding, makin' out, dick-to-dick, chest-to-chest are my things. Also into wrestling and horesplay.

Samurai Jack
---
looking for a cockfight buddy
I am a 30 year old straight male from southwest side of Houston; 5'8 140ish 6 in. cut, really interested in talking to a guy who wants to fight. I am not into anything else, just strictly cock to cock fighting.

This is my cockfight proposal:

There would be 10 rounds, 2-3 minutes each. Both guys would be in briefs, with their cocks angled so that the thin part of the fabric is only covering it. Each guy gets 10 hand swipes on the other's covered cock (not pulling or grabbing, but clean brushes/swipes). Before the timer is set, the heads of the cocks are aligned next to each other, side by side, still covered. Both cocks are uncovered at the same time as soon as the timer starts, and the bare heads brush. The only parts of the cocks out are the head and shaft. At this point, using hands is a violation. Only both cocks can fight, no aides with hands. At the end of each round, the cock that is twitching or oozing precum the least has won that round and gets 5 free slaps on the cock twitching more or dripping more precum. The cock getting hit has to be held still by the owner. The owner who won the round can use his hands to guide his cock against the other's for the 5 free licks. Then the timer is turned on and round 2 is started just as round 1 was except the cocks are already out. Round 2 starts by the cockheads both side by side and they brush by each other as soon as the timer starts. Again, after the timer is set, no hands. Any use of hands aside from the free hits is a violation and requires an additional number of free hits. Also another rule would be a 10 second count that is required if the owner feels that his cock is about to cum. If that is the case, a 10 second break is given during the fight. Those 10 seconds are then given to the other cock after the round is over in free hits. If the guy does not state that he thinks he is going to cum for the 10 second count, he is disqualified. The loser is the cock that ends up cumming.

I prefer to get into a fight with a cock that is cut with a thick head as well. Stats are 6in cut, thick head that glistens, and tannish color.

Email me.

Polo
---
Houston Long-term Frot Buddy
Greetings:

Me: Afr Am, considered handsome, 5'10, slender (155lbs), 52, intelligent, international/spiritual minded, good hygiene and humorous. I seek an open minded frot/jo buddy, 35-55, slender, discreet, masculine, clean, and healthy. I'm a man who can appreciate affection between two men. And I like nice feet too; love giving foot massages. Send me an e-line, if interested. Thanks!

Rem
---
Austin Frot buddy
I am 21 5' 10" 195lbs. athletic build, college student. This is my first time and am looking for a Frot buddy in the area. I can meet anywhere. Contact me if interested.

Kevin
---
Houston Frot buddy
I am very much into Frot and Cockfights. I am in Houston and I am looking for a Frot buddy at any age. Please contact via my email

James
---
Austin frot buddy
Seeking a buddy who enjoys the ultimate in male bonding. Novice or experienced, but most of all with a burning desire for frot! 55, 150, salt and pepper, uncut. Let's spend some quality time exploring/exploding!

Joe
---
Austin Frot Bud
WM, 20, 6'0", 165 lbs, brown/blue

This is my first time and I'm excited about the idea of frot and nude wrestling.

Contact me if interested.

Josh
---
fronting in SA
I was wondering if there was anyone in San Antonio who wanted to try this or was into fronting. This web site has really intrigued me. I consider myself strait, but I think I would like having a relationship like this. I'm 6', 165lbs and fit.

CT
---
AMARILLO looking for frot bud
looking for frot bud.

Barry
---
MWM in Ft. Worth looking for Frot Buddy
44yo, MWM, in SW FW, 6'2", 220#, brn/blu, guy next door. Have done Frot twice with a guy, both staying dressed ........ it was incredible. Looking for another married guy in the area to be my 'frot bud'.

Fwrider
---
Looking for Bay City Buddy
52 y/o stable, mature man looking for a frot buddy and maybe more in Bay City. Me: 5'10" 220#, red/blue, good shape, great in the sack. Passionate, masculine guy looking for same. Bay City is about 80 miles SW of Houston.

Ken
---
ISO Frott & Wrestling Buddy in Belton / Killeen / Temple
Single WM (40, 6', 175, clean, clean cut, D/D free) new to Texas. ISO a stocky/beefy man who'd like a regular frott buddy. Long, slow, sensual frottage and make-out sessions, full-body contact, oiled up or sweaty. Also enjoy slow and sweaty, manly, grunt-and-groan frott-wrestling. Belly-wrestling - slow, sweaty, belly-2-belly rubbing and grinding. Long drawn-out body to body pins. Bearhugging. Grapevining. Cockfighting. Slow and sensual ... or rough, sweaty, and aggressive ... it's your call.

I am looking for a good buddy - a man I respect, a man that I can call a friend, and a man who is truly open to intense intimacy and contact. Be clean, D/D free, and open to friendship and fun. I have 10'x10' mats and can host.

Jeff
---
West Texas, Midland/Odessa very discreet frot bud
40 yr old, goes to gym 5x per week. Nice looking, excellent build. Looking for same. West Texas, Midland/Odessa area. Very discreet and expect same.

J.T. Wood
---
Houston / Sugar Land new to Frot
Hi,

I'm new to look Frot and looking for a friend to Frot / wrestling in the Houston / Sugar Land area. I'm 47 6'1" 210 lbs and a regular guy just looking for some manly fun.

Rick
---
DALLAS looking for Frot friend and possible LTR
Dallas boy (20s) looking for mature, masculine Frot friend for hopeful LTR.

Confident with my looks and would appreciate a similar guy.

James
---
DALLAS/UPTOWN Frot bud
Dallas/Uptown New to FROT but it is exactly what I am looking for. Looking for long term sensual touching, holding, rubbing and talking. Safe and sane but fun. Must meet first and be as per your reply not looking for perfection but some level of fitness.

uptown hall
---
Austin Frot Buddy
Hey I'm a student at the University of Texas. I'm 20, slender/athletic and interested in a buddy for frot, wrestling, and a close friendship.

Email me if interested

Josh
---
BEDFORD, TX looking for a frot buddy
Seeking frot buddy to spend quiet afternoons with in BEDFORD, Texas.

Please contact

dk
---
Lubbock Frot buddy
Looking for a buddy. First time here. 25 y/o, medium build, brn hair/eyes. D&D free. email me if you are interested!

Daniel
---
Looking for frottage friend
My name is Alain and I am 6'0" tall, 172# with dark blond hair and blue eyes. My build is trim, smooth and slender.

I live on the west side of Houston near Katy and I would like to find someone who enjoys rubbing, kissing, maybe some baby oil and anything else that feels good and is exciting to meet with when the mood takes us.

Anyone out there interested? My email address is

Alain
---
Frot LTR in Houston, TX
Muscled, masculine, 35 year old guy, nondrinker, not into anal, looking for frot LTR in the Houston area. Enjoys working out, movies, eating out, more. Looking for a likeminded man, 18-54. Please send an e-mail or instant message. Thanks.

justmehouston
---
AUSTIN frot buddy
Hey I live in Austin, Texas. I am 22, athletic build and looking for a frot buddy. This is my first time and am very excited about the idea of frot.

Contact me if you are interested.

Kevin
---
Valley Wrestling
Looking for wrestling partner in RGV. Very new, not much experience. Interested in all forms of wrestling. 5'10 180.
Lets strip and wrestle!

elsantoman
---
concho valley anyone?
I am a 49 year old married guy looking for a very discreet wrestling buddy.

roland
---
Austin looking for a mature FROT buddy
Interested in a one on one heroic relationship. I am a 52 yr old caucasion, b/b, 5'9", 175. Live in Austin, Texas. I am a professional and very conservative. I consider myself above average in looks and masculinity. Am sincere, kind and discreet.

Looking for a man above average looks and masculinity that is older than me for intimate times. Also would like to be friends to do things with outside of the bedroom. Not just one time getting off and you are gone.

If interested please email me....

Tex06
---
Older East Texas guy looking for LTR
I am a 64 y/o gay male from East Texas looking for a LTR.

Texasguy9342
---
looking for a friend
living in san angelo, married, looking for a discreet buddy. must love to wrestle..!!

arby
---
Frot wrestling in Dallas
35yo 6ft 180lb

interested in frot wrestling , grinding cocks, rip n strip

txwrestle
---
Looking for hot frot in Austin
I am 37 years old, Latino, br/bl, 5'11'', 190 lbs., toned body. Looking for someone who enjoys frot and kissing. If you are interested, please e-mail me at http://rvsoaus@yahoo.com.

Raul
---
Houston Area Frot Bro seeking...
This is a great site and I am with the many of you in fact of true man to man bonding. I would like to hangout with another guy in the Houston area and become more aware of the frot experience one on one. Please send your message of stats, interests and stuff. I have a discreet place we can hang out at.

Houston Frot Bro
---
Mature BlkMale
Mature Blk Male 48, looking for LTR in WICHITA FALLS, TX

Dwight
---
looking for cockfight near waco
28/m waco tx looking for another str8 bi guy into dickfights 7.5 cut 5 11 155

cockfighterntx
---
DALLAS, TEXAS
I am a 63-year-old white male looking for a local best friend, brother, or whatever you wish to term it to simply spend time together doing male things, visiting, anything of mutual/joint or individual interest, and, of course, FROT. Please be honest, clean, discreet, and sincere. Age not important. Thank you for reading my post. Am retired so have abundance of free time.

Frank
---
El Paso/Las Cruces area...
I'm in my late 30s, 5'11", 210#. Smart, funny and fun guy, looking for a frot buddy. Prefer a guy 30-50, generally HWP and drug-free/disease-free. I'm into making out, massage, rubbing, body contact, jo.

NMTom
---
Frottage in San Antonio
Straight guy, 21yo hispanic 5'8'', curious about frot, not looking for a relationship or kissing or anything, just a friend interested in trying something new. trade pics too.

drngosa
---
lubbock frot/wrestling
hello, i just came across this site and really excited to try it out.

i'm 21, 5'10, blk, brwn, 165, straight/curious. i would like to try naked wrestling and frottage. i prefer someone close to my age, but just email and we can figure it out.

also must be discreat.

hope to hear from you.

collegeguy
---
Abilene Married guy Looking for a buddy
Married guy, 53 y.o. looking for a married buddy my own age for long term relationship for frot, love to cuddle, kiss and rub cock.

John
---
Frot in San Antonio
All my adult life have wanted a bud to share feelings and experiences with. had a buddy as a teen that I learned m2m feelings and relationships with . It ended when we both married and went seperate ways. The yearnings however, continued. But gay world or even bi world not my style. Now here I am still married and 60 and suddenly I seem to have found that part of the world what I have been missing. After looking thru other posts, and articles, at this site, am hoping that there is someone like me here in S.A. that would like to revive the male bonding, sharing and companionship that has been missing in our lives. Frot is good.

llonestar
---
Denton / North Texas oiled frot
Masculine man 34 yo, 150 lbs, 5'8'' seeks a manly frot buddy with facial hair. Interested in someone who works out regularly and is at least height / weight proportionate into oiling up and posing for each other along with JO and frot. I'm always open to making new friends, but I would prefer someone who's at least 30 yo.

beardedcowboy
---
Looking for long-term masculine FROT buddy in Houston
Hey men,

I'm looking for a long term str8 or bi FROT buddy in Houston. I'm a masculine bi man. I'm 42, 6'4", 280, solid, not flabby, hairy front/back, goatee, short hair/balding. I'm 8.5" cut. I'm a non-smoker, DDF and insist on the same. I'm stable, educated, and want to commit to a buddy for the long term. I am new to the board, but not new to the art of FROT (I've been practicing since I was 15 since I found it natural). I dislike anal and am not into oral adventures. I do like long sensual grinding sessions with a like minded masculine man. I look forward to developing a great DISCREET sexual friendship with the right man based on trust and mutual respect. I hope I can strike a chord with someone who reads this. I have yet to share a meaningful sexual experience with someone in my life.

bearfur
---
str guy in Corpus looking for a descreit str bud
im a collage student 6' i guess med build, karate guy, looking for a athletic frot bud

strguy
---
New Braunfels-Seguin married man would like M2M long-term friendship
46 year-old married man looking for another man to share real man to man relationship. Not looking for single encounter, but a long term friendship with another married man who can share real male sex and other male activities.

I'm blond/blue, 6'2" 210.

Dave
---
North Dallas Looking for a Rub Buddy
Lookin to meet someone for hot frot or bed humping sessions in North Dallas area

mattsboner
---
Bi-College discrete ISO frot buddy/kissing 20-35
29, masculine, straight acting. 5.10, 156lbs, br/br ISO of college 20-35 yo frot buddy - kissing

str8college28
---
SAN ANTONIO THINKER
Wow! I can't believe my luck in finding all this M2M info. A pot of gold after searching, hoping, since early teens, but finding only guys unwilling to think outside boxes. Not into casual making out in weird ways with strangers. Instead, I want to know a guy first, and like what I learn about him -- kind of like falling in love. If that's OK, then boy-nextdoor kinds of action. I'm a retired professional with a graduate degree and curiosity about all kinds of stuff. Affectionate, caring, and, I think, worth knowing.

Larry
---
How Could I Have Missed This Website For So Long?
My "Message Title" summarizes it complete. It's so apparent from both secular and Biblical history that male intimacy is an undisputable fact of life that it requires no defense. My only regret is that it has taken me so long to find an organized group based upon a reality that I've cherished for so long because I didn't want to pursue the route of promiscuity and unnatural activities.

Yeah, it has been a long time - decades unfortunately. And that's why hopefully there will also be a like-minded older guy somewhere in the Houston area who understands that marriage does not mean the absence of close male relationships.

If anybody is out there I'm at:

Joel
---
Re: How Could I Have Missed This Website For So Long?

Joel, I agree. I just found this site. It is wonderful to know that there are like minded guys. It is also nice to know that you can have fidelity in your marriage and also experience intimancy with a man. I am looking for someone to be a frot buddy. I am in Houston.

leo12626

---

Re: How Could I Have Missed This Website For So Long?

In Austin, married, and just discovered the word FROT that describes something I've thought and thought about. Look me up on yahoo sometime if you want to discuss. My YH nick is mmann3333.

mmann3

---

Re: How Could I Have Missed This Website For So Long?

I'm excited to have found this web site as well. Married white male here and would love to find another guy with interest in a little manly type of relationship. Beaumont area, so if anyone is interested, please let me know.
Gabe

---

Re: How Could I Have Missed This Website For So Long?

Me too I can't believe I missed that site for so long... I am looking for male-to-male bonding, body contact and frot with a regular buddy. I am 55, 6' 170lbs s&p. I live in SW Houston SL area. Hit me up if interested. Thanks.

Regbuddy

---

Re: How Could I Have Missed This Website For So Long?

I'm looking for a regular frot buddy...I can't believe it took so long to find this website. I'm 5'11", 194lbs, 35w, masculine, muscular, hairy chest, married...looking for serious replies only!

houstonjock
---
Looking for Like minded Frot buddy
I'm 55 yo MWM ISO long term relationship with like minded friend in the area who is interested in heroichomosex.

Rooser
---
Goodlooking str8 Guy into JO Frot only
Would like a buddy for hanging out , day trips hiking.

Im 36 6' 190.

HikeandFrot
---
FROT in the Ft. Worth area
Hey guys, looking for a frot buddy in Fort Worth. I live near Saginaw area. I'm 24, 6'1", 195 lbs., and very new to this. would love to rubb cocks with a guy.

z712005
---
near dfw airport, frot
im asian 25 5'10 175 blk/brn average/athletic build. i have always secretly dry humped a partner to get me off, but now that i see im not the only one that dislikes anal sex, i want to try frotting w/ somebody who likes it just as much. email me if you want to share some intimate grinding.

cuteheb80
---
houston muscle wrestle and frot
5'10, 25 years, 185lbs, 33w, masculine, muscular, straight, very interested in first frot experience.

matt
---
Central Tx, never been kissed, Frot bud
I am a 21yr cenntral tx college student, 150 lbs, muscular, unexperienced, looking for a Frot buddy

newboy
---
Houston/Austin Hill country frot bud
I don't like my dick in shit and I don't like dick in my shit. I guess I don't like peanut butter in my chocolate. Sorry Reese's.

Love a very tight body rubbing next to my tight body rubbing until the cum comes. HOT!

Muscular body ready to Frot with same.

Kevin
---
Muscled guy in Houston seeks frot/kiss buddy
Hi. I'm a muscled guy in Houston, 5'10", 214 lbs, 33 inch waist, who's looking for touching, j/o, cuddling, erotic body contact, kissing, and frot with a likeminded buddy.

Please send a IM or e-mail. Thanks. Hope to hear from you soon.

onehoustonguy
---
Let's frot!
This is amazing that a word, a group, a commonality exists for what it is I've been wanting. This really just blows my mind.

If you happen to be a nice guy who's also nice looking and in good shape, I'd love to get together with you for some safe, clean, joyful frotting. Just some good man-to-man - and manly - touching and rubbing and tenderness. Nothing nasty . . . no quickies or cheapness wanted. I want a manly, sensual buddy who's cool with who he is and what he wants. If you're married, like me, that's even better.

If you're interested, drop me a line. I'm in west Houston.

TexasFrotBoy
---
Central tx dude achin 2 frot/wrestle
Newbie here, and ahhh, I want nothing more right now than to frot the night away with another man. I'm a frotter/wrestler, so if either interests you...send me an e-mail please! I'm aching!

achin4frot
---
Houston FROT is hot.
just found this site...at last, other guys like me...into frot. looking for a frot buddy in the Houston area. i'm 5'10, 160, hwp, 40s, hot where it counts...m2m, c2c!

steve
---
Corpus Christi Frot
Hey 22 year old guy looking for some passionate frot play here in Corpus Christi. Any guy around my area like some real man to man love?

deloosionall
---
HOUSTON / AUSTIN LOOKING
Hey Guys, I live out in the country, between Houston and Austin; 300 Acres; LQQking for another cool guy to FROT with. I'm 48, in good shape, healthy hormones and want some body contact. Email me if interested. Let's share a handshake, smile, a beer, and maybe more...
Cheers

Chip
---
rip and strip wrestlin in W TX
5'7", 170, muscular into frot. Any West TX cock wrestlers out there? Bring it on!

hihooligan
---
Looking for cockfight/wrestling in Grand Prairie or near!
24 6' 180 brwn/hzl in Grand Prairie looking for a cockfight/wrestling buddy to get it on with.

GPTex
---
HOT NAKED WRESTLING IN SAN ANTONIO
LOOKING FOR HOT WRESTLING WITH A REGULAR PARTNER. ATLETHIC 30y/o, LAID BACK GUY, LOOKING FOR THE SAME.

BRANDNWEFROTGUY
---
Health HIV+ man seeks partner.
I am a 51 year old man living in Austin, TX with HIV. I am 6'2" tall, weigh approximately 160#, have brown hair and blue eyes. I learned have HIV in August of 2002 and have had consistently undetectable viral loads and high CD 4 counts. I own my home and have a great job and love my work. What's missing for me is intimacy and I'm tired of meeting men who just want a one nighter and who define themselves as "top" or "bottom" always wanting anal sex. If interested in meeting, getting to know each other and taking it from there send me an email or respond with a post. I can send you photos of me and would prefer to have some of you in response before meeting. I am intelligent, roamantic, very sensual, fun loving, well grounded, giving, affectionate, and most people tell me I am handsome and very youthful for 51.

Hope to hear from a sincere man who has the strength to be intimate.

AVKinAustin
---
San Antonio Wrestling
I am 21 around 135 pounds. looking for someone to wrestle and rub with. If close to age and weight please respond. Up to 30 years old. Oil Mud Jell-o i dont care. I love to wrestle. Looking for a challenge.

Veritas
---
Looking for a Bud in West Texas
Looking to meet a down to earth, masculine guy to see if a frot buddy relationship is possible.

TexasHulkster
---
WACO 1st-time d2d wrestler
Hello, all. Guess I should give my stats :): 18 y/o first time "warrior" (I like that description), 5'10, 155 (slim/athletic build), dark brown hair, light brown eyes, bi, ready for a little wrestlin' fun in the area or [possibly] nearby larger cities like Austin or [maybe] Dallas.

A regular wrestling buddy would be a plus in my life right now.

waco_frot_ bro
---
San Antonio Wrestling and Frottage
Want to find a regular partner to grind muscle and more. I am muscular, 5'10'', good looking and looking for someone in San Antonio. Frottage is the ultimate sex. I am very masculine.

Curtis
---
HOUSTON frot
health conscience 27 y.o. latin guy seeks local frot buddy.

strickly into j/o, frot and massage (don't get fucked, don't suck).

if you are interested in a steady frot partner drop me a line.

please be 25-30, str8/bi, and in houston's inner loop. fit, creative students a plus.

mr_foresight
---
CONCHO VALLEY
Hi, Neighbor.
Ol' W Texan here [Concho Valley]. While I have done a fair bit of oral & anal over the years, the sex that still stands out for me [pun not intended, but hey,...] was what a bud & I did in a parked car on dark country lanes in our oversexed youth, & that was frot. No, no one ever called it that, or anything, we just did it, loved it, & got off doing it.
Before I found this site, I despaired of ever finding anyone else who was into this way of expression. Most gay guys equate being gay with oral or anal sex. Most bi married &/or divorced guys seem to expect penetration like they had it at home. The closest to it I've found is the rare man who enjoys, or at least puts up with, my craving for what we used to call "making out," lots of touching, kissing, holding, hugging, as much skin2skin contact as 2 human males can manage.
I am grad-degreed, no longer teach, but function in a "human services" occupation that demands lots of discretion. 6-0, 180, 67 [but fairly well preserved ], s&p, blue, live alone [with pets].

I have every hope that through this group, I may finally meet up with a compatible bud again.

May we all be so fortunate.

Clint

ClintnTx
---
first time frot experience dallas
Dallas County - Interested in a one on one private close Friendship
Interested in a male to male relationship. I'm blk male 6' tall, 199 lbs, 46 I live near Richardson/North Dallas I'm a professional and very private. Consider myself above average in looks and masculine. Sincere, kind, respectable. Looking for something real and intimate and routine. DDF expect same. Conversation required, Frot

jadan wright
---
dallas/ft worth cock to cock fight...
Dallas/ft worth airport --
43, 6' 195, med build, sandy blonde crewcut, cleancut type, mod hairy, 7cut/big balls.

very MASC, very discreet real guy here, lookin' for the same.

love cockfights, nude wrestlin, sweat, and showers. always boned up and ready for other boners, love watchin' two boners goin at it, throbbed up and veined out. cum contest a plus -- if you've got the balls...

Texas Offroader
---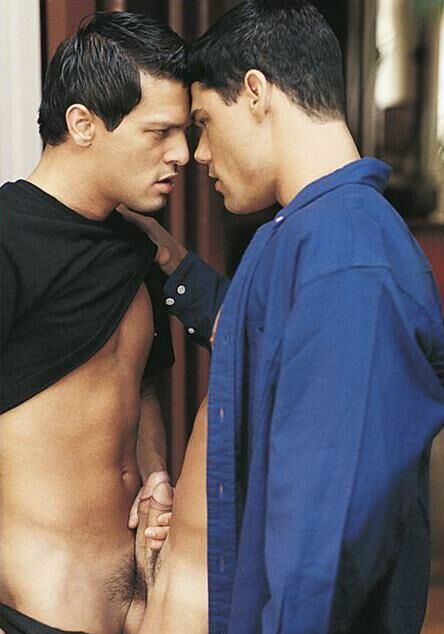 ---
POSTING PROCEDURE and POSTING GUIDELINES
Welcome to Frot Club!

Frot Club is currently being hit with a large volume of spam.

For that reason, please reply to existing posts via the poster's email address.

Please submit NEW POSTS via email to bill@man2manalliance.org

Your email should contain the following information:

Please remember, in composing your post, that our boards are for guys looking for an LTR or a long-term Frot buddy.

They're not for guys who are promiscuous or looking to hook up.

For that reason, please be mindful of language. Posts should read "looking for 'a friend,' 'a buddy,' 'a guy'." Posts which read "looking for guys, buddies, etc." will not be accepted.

Men who are partnered with women are encouraged to post provided they too limit themselves to one male partner.

In addition, please observe these guidelines:
POSTING GUIDELINES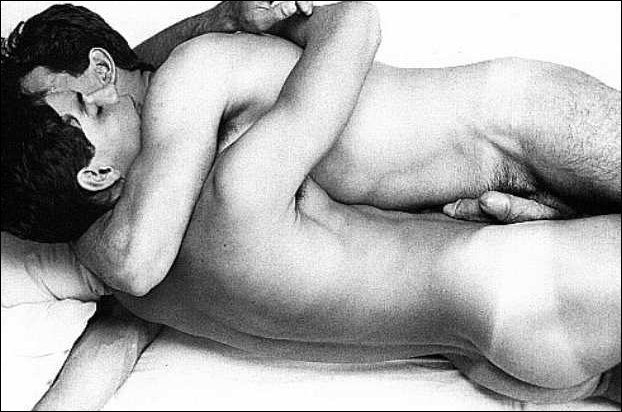 "To Love Another Man as an Equal and a Man with Total Fidelity."





Frot Club is a service of The Man2Man Alliance, an organization dedicated to promoting Fidelity and Frot among men who have sex with men.

The Men of the Alliance ask guys who want to use the club to first familiarize themselves with our ideals and goals as expressed in the articles listed on The Man2Man Alliance home page.

Again, it's very important that you familiarize yourself with the ideals and goals of The Man2Man Alliance before submitting a post.

Posts which indicate an ignorance of those ideals and goals, or that you don't support those ideals and goals, will be rejected.

Again, you must support the ideals and goals of The Man2Man Alliance in order to be posted in Frot Club.

For example:
We reject hedonism and ethical nihilism.

That means we reject any male-male sexual practice that does not directly celebrate and exalt the mutual Manhood of both Men through Combative and Aggressive Phallus-Against-Phallus.

It also means that we reject any ethical or other belief system that does not have Manhood and Manliness at its core, and that fails to identify Manhood with Virtue.

We reject the categories of sexual orientation and all labels associated with or arising from those categories, including, but not limited to, "gay," "straight," "homosexual," and "heterosexual" --

And any other labels which some creature might happen to dredge up from the disturbed and dismal depths of its UN-conscious.

We reject those labels, and we reject anyone who uses them.
After you've done some reading, understand our principles, and feel ready to post, please observe these guidelines:
Frot Club, like our other sites, is for guys who are passionate about frot and not into anal. Don't post on this board if you're into anal.
No racism. Ours is a global fraternity, and racism is not part of our warrior way.
No advocacy of drug use.
No advocacy of unsafe sex, including cum sucking and docking.
No spam, no sleaze, no tops or bottoms, and no solicitation of group or promiscuous sex.
Posts which violate these guidelines will not be accepted.

The Man2Man Alliance does not support promiscuity.

These boards are here to help men into frot connect, but only you can determine whether they'll be used responsibly.

If men into frot become as promiscuous as men into anal have been, frot will lose its innocence and joy and become yet another vector for STDs.

Don't let that happen.

Promiscuity is physically dangerous and, for most people, pyschologically debilitating.

So go for quality, not quantity.

And use Frot Club to find your Heroic Friend.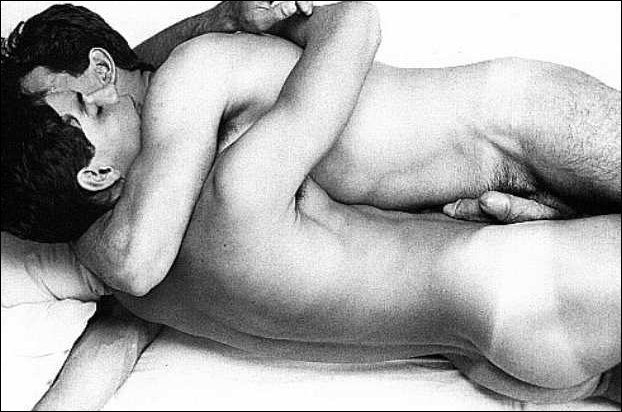 ---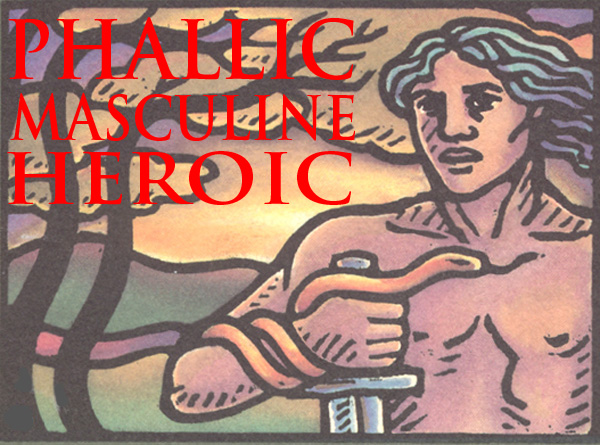 ---


AND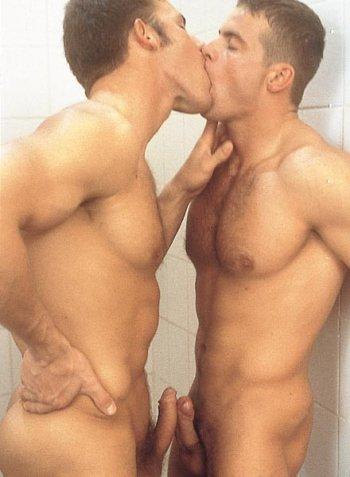 ---
Frot Club is a service of The Man2Man Alliance, an organization of men into Frot

To learn more about Frot, ck out What's Hot About Frot

Or visit our FAQs page.
---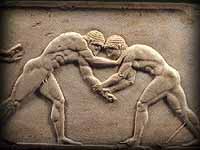 | What's Hot About Frot | Hyacinthine Love | THE FIGHT | Kevin! | Cockrub Warriors of Mars | The Avenger | Antagony | TUFF GUYZ | Musings of a BGM |
| Warriors Speak | Ask Sensei Patrick | Warrior Fiction | Frot: The Next Sexual Revolution | Sex Between Men: An Activity, Not A Condition |
| Heroes Site Guide | Toward a New Concept of M2M | What Sex Is |In Search of an Heroic Friend | Masculinity and Spirit |
| Jocks and Cocks | Gilgamesh | The Greeks | Hoplites! | The Warrior Bond | Nude Combat | Phallic, Masculine, Heroic | Reading |
| Heroic Homosex Home | Cockrub Warriors Home | Heroes Home | Story of Bill and Brett Home | Frot Club Home |
| Definitions | FAQs | Join Us | Contact Us | Tell Your Story |


© All material on this site Copyright 2001 - 2018 by Bill Weintraub. All rights reserved.