---
Fredericksburg -- looking for a long-term open-minded guy
I am looking for a guy that is interested in frottage and while we are rubbing up against each other, kneeing each other (lightly). This is a huge turn on for me (besides frottage) and I would like to find another guy that would be in to this. I am 6'2, 215 lbs, black with a slightly above average build (I work out 2-4 times a week). I am open to all races, and I live in Fredericksburg. Hit me up and let's talk and see where it goes!
Frederick
---
ANNANDALE guy looking for long term frot partner
30yo white male looking for a long term frot partner. I am 5'10" @ 160lbs and do my best to take care of myself. Never had an experience with another man, but I've been wanting to try it for a long time. Not interested in anal, only frotting and friendship. Would prefer someone of similar characteristics, particularly age and physical build. I am looking to try this very soon so contact me and we can talk.
James
---
Nova Virginia frot
Hey, I'm a 26 yr old black that is 190lbs. I am very interested in a frot ltr. This is exactly what I've been looking for. Please email me back and we can talk and become friends.
Googlerguy
---
Richmond looking for frot and cock fight buddy
I am living in Richmond. Hope to find a Long term frot buddy. I am 27yo 5'9'' 160 lb. I prefer mature and built guys. Love all kinds of frot and fight. Plz feel free to contact me.

HH
---
Virginia Beach Frot Buddy
Hey there, I've never been into anal or oral, but I'm turned on by stripping my clothes off and holding a dude tight while we make out and grind our cocks together until we come. I'm a tall, thin, and toned guy. I'm looking for a buddy who can host and keeps himself fit. Looking forward to some awesome, naked fun with a new friend!
Coleman
---
Looking for Frot buddy in central Virginia
New to this but interested in learning. This web site has a lot of information which makes Frot all the more interesting. Live near Charlottesville but frequently get to Waynesboro and Staunton. Cannot host but DDF. Any skinny dippers out there? Nude wrestlers (playful)?
Jim
---
ARLINGTON Looking for a regular jerk off and frot buddy
27 year old 5'10" 170 lbs guy. Bi-curious and looking for somebody to explore with. Want to jerk off, rub our cocks together, wrestle around, or massage. I want to try edging with another guy and see how long we can go.

N F
---
Looking for frot buddy close to NOVA/DC area
Looking for frot buddy and long term friendship

59, white professional. No experience and want to be close and clean with a good friend.

Please have patience and let's develop a friendship first. Divorced and looking for some one around my age give or take a couple of years. Hope to find someone that has flexible time and has a discreet place to meet in the NOVA area.

Time Anagain
---
Seeking Frot Buddy/Friend in VA
I am a 47 yo slender and athletic built single male. 6'0 and live alone. Very honest and loyal masculine male and good looking guy. I am seeking a frot buddy/ friend. I live in VA and reside in the PORTSMOUTH, NORFOLK, VA BEACH, CHESAPEAKE, AND SUFFOLK area.

TmanLee
---
Looking for Frot Buddy near Bristol, VA
I'm new to this but would like to find a FROT buddy in the Western Va. or East Tennessee area who wants explore a bit with a similar guy.

I'm single white male, 48, 6'1", 200#. Drop me a line if you're interested in making a friend and more.

Robert
---
Virginia Beach long term frot relationship
I am located in Virginia Beach. I am looking for a discrete, long term frot relationship. NOT into anal. I am 27, happily married. 5'8, 145lbs, athletic, brown skin (puerto rico) and uncut. I am attracted to very muscular men, but not limited in that way. Would like it that you have your own place, seeing as how my place would be unavailable.

human male
---
WASHINGTON DC and NOVA frot buddy
Looking for frot buddy. Need to travel. 63, 5'4", 135, white, clean-cut, masculine, clean-shaven, s/p hair. Message me back.

gossamer
---
NOVA Seeking long-term sincere friend and Frot buddy
37 year-old MWM looking for a friend my age or older, in Northern Virginia. I'm a down-to-earth, friendly and sincere guy. I'm beefy, stocky, and hairy, 6'1", 230, 48" chest, 38" waist. Attractive, but not gym-toned, with a bit of a belly. I have a nice-sized circumcised penis. I would prefer a buddy who is beefy/stocky rather than slender, and I would enjoy an older buddy.

Kevin
---
Blk Male In to frot in Charlottesville
6'-3" 32 waist, proportionate body, loosing hair, not bad looking (-:, in Charlottesville

alynwood
---
Looking for Frot Buddy in Lynchburg Area
Mid-30s professional looking for frot buddy in Lynchurg-Charlottesville-Roanoke area. Like jogging and fitness. Average height and slim/medium build. Looking for similar - late 20s to mid 30s.

C W
---
Married, Virginia Beach
hello,

I am a 33 year old, married male also looking for long term male to male experience.

I study martial arts grappling and yoga. I am also looking to begin some weight training to add some bulk. I am currently 151 lbs, 5'9 tall, and would love to learn some wrestling as well.

I am from Puerto Rico, A former U.S. Marine, and currently a Philosophy major at ODU.

humanmalefrot
---
NOVA Frot buddy
I'm new to this but would like to find a FROT buddy in the N. Va. area who wants explore a bit with a similar guy.

I'm MWM, 54, 6'2", 210#. Drop me a line if you're interested in making a friend and more.

Thanks

acst
---
great guy in Hampton Roads looking for a date
I am 50yrs old, 180lbs, African American, 5'10", great sense of humor, I belong to a hiking club, enjoy all of the arts (opera, jazz sets, plays, etc), bowlin, raquetball, tennis and shooting pool. I am masc and am attracted to other masc men. I read quite a bit and also enjoy writing. I am a die hard romantic.

Stephan
---
NoVa DC Metro Area married seeking sincere masculine frot buddy
Hey, I'm a masculine true-to-life sincere guy, married to a beautiful woman, looking for a sincere masculine frot buddy. I've had very little experience in sex with guys, but would like to engage in enjoyable, passionate cock fighting and mutual masturbation with another dude, followed by massive creamy ejaculation and do this on a very regular basis. I am not at all into the gay scene whatsoever, not into any other kind of sex. I enjoy shooting pool, camping and outdoor activities, regular outdoor exercise, long distance driving and road trips, snakes and reptiles, hardcore music, tattoos and piercings. I have a straight thick cock that I am very proud of, and enjoy masturbating and providing my cock with the affection that it deserves. I am 33 years old and would like to hear from someone around my age, who appreciates the beauty and dignity of a male phallace as much as I do.

Koyl
---
LOUDOUN buddy
Just discovered this site and would like to find a buddy. older, 6', 200 masc, blk, male. Live in northern VA, Loudoun

Jlh
---
one on one relationship with a man
I am so thankful to find this website and find that there are other men out just like me. I was in a 14 year relationship and was totally committed to him. We were very intimate with each other and were into cuddling, holding each other while watching TV, a movie, sometimes just a nice hug while cooking dinner. We were into Frot and didn't realize that there are other just like us. So refreshing to find this group. Our relationship ending when his job moved him all across the country. Now I long for that one on one relationship with a man. One to share things with and enjoy the things that only two guys can enjoy with each other.

Joel
---
NOVA, DC Metro Area Seeking a Frot Husband
Seeking a Frot Husband

I am 41, 195, 6'2, blue eyes, Jewish.

Seeking a true relationship with real chemistry. I want hot, passionate man to man intimacy. Sweaty, hot, lusting. But I also want ROMANCE! Long walks, fun dates, exciting times. Very active -- enjoy hiking, movies, field trips, and caramel corn.

I am sensitive, but outgoing. Aggressive, but sometimes subdued. A Ying to your Yang.

I am ready to settle down and start a life with someone. I am looking for someone who wants a LTR. Willing to travel. Write more to find out more about me. Anxiously awaiting your e-mail.

Lee
---
SHENANDOAH VALLEY Bi-curious seeking nude wrestling, frot bud
Bi-curious 50-yr old male seeking bud for nude wrestling, frot sessions and deep massages. I'm in good shape for my age, lift weights and am 6' tall and 200-lbs. Not much body hair, but better than average cock. I'm masculine and good looking.

Looking for a hairy chested, muscular man with a well-hung cock of the same age willing to teach and share. Must be private and discreet and within driving distance of the central Shenandoah Valley, Virginia.

I aim to please.

Steve
---
ALEXANDRIA Seeking Frot LTR
A 56-year-old Alexandria man seeks younger man for LTR. I'm 5'11", 190 pounds, brown/hazel. DDF, HIV-. Well read, well educated, like to think well traveled. Also like to think I'm a nice guy.

Thanks a lot.

Frank
---
New to group, looking for frot bud
Hi, 37mwm works near ballston, looking for frot bud under 40 who can host in arlington. Limited experience, but really into the frot/jo thing. Email please if interested. johnnyt12378@yahoo.com

johnnyt12378
---
Looking for discreet frot/ j.o partner
Looking for ULTRA discreet frot/j.o partner for casual fun. Can't host. Tall, husky straight guy looking for some action. Intelligent, clean and open to exploration. Let's talk, cuddle, and get naked!

New to male/male scene. SW VA area, can travel moderately.

newtofrot
---
Looking 4 black frot guy in VA (nn)
wassup yo. masculine black guy here who is really into frot and j/o and im located in newport news, va and im looking for a frot/jo buddy. so if you feeling me then hit me up.

masculine blk frot
---
masc, musc in arlington,va looking for ltr similar
glad to find this site. always been a huge frot fan. im 42, gl, smooth, hung looking for a ltr frot partner married, str, gay ok in arlington, va area. not into hook ups or scene. have pics to trade and hope to meet.

steph
---
FROT in DC/NOVA/VA
Hey guys:

Looking for a frot buddy in the NOVA/DC/VA area. Cannot host, but will travel reasonably. I'm new to this, so I need some help. I am straight-but-curious and looking to experiment with another dude.

E-mail me with stats if you are interested...

frotman
---
Frot in MD / Baltimore
Fit athletic guy, new to frot, looking for buddy in MD / Balto area.

mdfrot
---
Looking for Frot Fun in NoVA/DC area
Athletic, trim asian guy looking for similarly fit HWP guy in NoVa/DC area for frot fun...

tommy500
---
South Western Virginia: New River Valley, new guy here would like to meet another masculilne man to cling to and frot
6' 210 goatee/statche; shaved head, masculine bi 43 yo wm; would like to meet a guy who is selective and secure to have a one on one man to man body experience with, on a regular basis, I can host during weekdays, would like very intense enjoyable experience with a man similar to myself, i am very affectionate, hairy I am in good shape and basically a red neck by heritage, and a professional by education. I am well endowed and hope for the same. Lets share the abundance with each other.

studbuddy
---
first time FROT...looking for a buddy
arlington - I am 36, married, 5'10" - 230 - 46" chest, 36" waist - stocky but athletic build. All american looks - glad to exchange photo. Looking for a buddy to explore FROT - very curious and hoping to find a friend with whom I might explore. Have a very flexible schedule - daytime is ideal. I look forward to hearing from you. K

mj22302
---
Bristol/Southwest VA
I live in TriCities, TN/VA and love full body contact with another naked hot guy. I'm 5'10", 155, 30" waist, swimmers build, 8" uncut, clean, d/d free, non-smoker, non-drinker, professional, discreet. If you have rock abs and are attractive (age doesn't matter) email me.

Luke

Frotguy
---
Va Beach wrestling and FROT buddy
I'm a muscularly built and married guy who is looking for a married buddy to work out, converse, and with whom to laugh. I'm 6', 220 lbs, 50" chest, 35" waist. I am a professional and enjoy intellectual discussions as well. When opportunity allows we can talk, FROT and wrestle together.

VaBeach Guy
---
Looking for rassle and frot buddy
I am looking for a strong guy, who makes good company, any race. I thrive on diversity. I am well educated and employed. I am 5'7-5'8, 175 lbs, around 40, hiv negative. Looking for 30-50 year olds. I have hobbies and things I could list but I am not looking for a mirror image of myself. Let's talk, go out for a coffee, or a dinner (where we each pay for our own) and see if any chemistry comes out of it or if we scare each other to death.

tonyman
---
Central VA wrestle and frot
Masculine bi guy in Central VA seeking partner for man to man wrestling and frot. 5'9", very well built, semi hairy (chest and legs), beginner wanting to learn and experience.

Bioboy
---
DC/NOVA Cyclist
I'm tall, dark & handsome, a nonprofit administrator, an accomplished pianist (great hands!) & a Spinning instructor (toned legs, shoulders & chest)---totally hot & looking for a frot buddy to press our buck naked bodies together & then take it slow for a while, including kissing. Maybe lead to an LTR, maybe not, let's take it slow & see what transpires & perspires. Live alone in the Dupont area. Tell me about yourself.

Rugburn
---
In shape NoVA skinny dipper seeks friends
Hi. I'm a married guy in my late 40's. I just found this site and can't believe it. It is truly great and inspiring. Anyway, I am looking for other smart guys into outdoor activities--hiking, swimming, cycling, camping, x-c skiing for friendship, for example. Eventually, I'd like to find a l-t frot bud for some truly masculine bonding. Interested, hit me back. Your pic gets mine. I am sane, discreet, and ddf.

skinny dipper
---
looking for a frot partner
in the norfolk area looking for a partner to chill with, play cards, bowling,,,,,just being men and enjoying each other when the door is closed

letsdothis
---
massage/frot bud wanted
In the Southern Shenandoah Valley and would like to find another masculine, basically straight guy that would like to experience man to man body rubs, showers, etc.... I am mid 30's, attractive, tall and lean, mostly hairy and cut professional guy. Interested in the same type of guy. A bud to go fishing, camping, the beach, whatever, but when the doors close, we can explore and take care of each other privately and discreetly.

SoreMuscles
---
DC/NOVA Guy seeks frot buddy
Coming across this site was a surprise, but a good one. I'm a mwm in the DC suburbs with little expereience since frot is what I find appealing and other sites are too gay/anally oriented. I never imagined there were other guys like me who just want some good man2man connections, (physically and emotionally.) I'm in my early 50s and looking for another man in his 40s or 50s to further explore.

DC/NOVA Guy
---
NoVA iso masculine frot guy
into dick rubbing enjoy watching porn with others . I masculine built black male 38 5'9 173 iso other masculine guy 25-48 for wrestling and cock to cock action In Northern VA Arlington/Alexandria

agymbod
---
QUANTICO Frot bud
Looking for a grinding partner. I'm 18 and live near Quantico Marine base in va. thanks

one18
---
NOVA DC METRO mwm seeks frot bud
Hey all .. athletic .. mwm... 40 . .. 6'2".. 230lb ... 7"uncut ... looking for another into rubbing cocks or frot for discrete fun ... am married so need to be careful ... thanks steve

Blckngold991
---
wanna try it...va bch
24 here, always wanted to do this with a dude but never had a chance, hit me up...Im so UP for it :)

Rubbbin
---
cyclists in central VA?
Trim, fit & friendly, well adjusted bi male seeking a like-minded soul who enjoys a good workout on the bicycle (I ride both road and mountain bikes). Other activities possible, shared masculinity desireable.

warriorcyclistnick
---
ISO Frot/Submission Cockfighting
DC/VA/MD area looking to cockfight/wrestle, FROT and mutal jo

-gg-

gman
---
sle of Wight or Suffolk - Looking for a bud
Married guy here in average shape in Isle of Wight County, looking for a buddy (would prefer married) in average shape for grinding, kissing, and rubbing. Can host occasionally, but you should be able to also. Anal not wanted - passion required! :)

IOW Buddy
---
---
POSTING PROCEDURE and POSTING GUIDELINES
Welcome to Frot Club!
Frot Club is currently being hit with a large volume of spam.
For that reason, please reply to existing posts via the poster's email address.
Please submit NEW POSTS via email to bill@man2manalliance.org
Your email should contain the following information:
Please remember, in composing your post, that our boards are for guys looking for an LTR or a long-term Frot buddy.
They're not for guys who are promiscuous or looking to hook up.
For that reason, please be mindful of language. Posts should read "looking for 'a friend,' 'a buddy,' 'a guy'." Posts which read "looking for guys, buddies, etc." will not be accepted.
Men who are partnered with women are encouraged to post provided they too limit themselves to one male partner.
In addition, please observe these guidelines:
POSTING GUIDELINES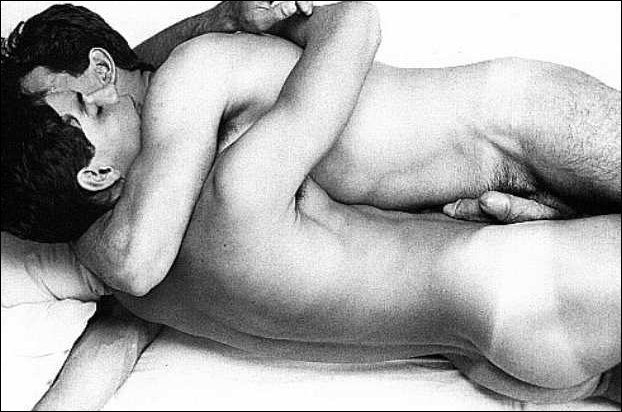 "To Love Another Man as an Equal and a Man with Total Fidelity."
Frot Club is a service of The Man2Man Alliance, an organization dedicated to promoting Fidelity and Frot among men who have sex with men.
The Men of the Alliance ask guys who want to use the club to first familiarize themselves with our ideals and goals as expressed in the articles listed on The Man2Man Alliance home page.
Again, it's very important that you familiarize yourself with the ideals and goals of The Man2Man Alliance before submitting a post.
Posts which indicate an ignorance of those ideals and goals, or that you don't support those ideals and goals, will be rejected.
Again, you must support the ideals and goals of The Man2Man Alliance in order to be posted in Frot Club.
For example:
We reject hedonism and ethical nihilism.

That means we reject any male-male sexual practice that does not directly celebrate and exalt the mutual Manhood of both Men through Combative and Aggressive Phallus-Against-Phallus.

It also means that we reject any ethical or other belief system that does not have Manhood and Manliness at its core, and that fails to identify Manhood with Virtue.

We reject the categories of sexual orientation and all labels associated with or arising from those categories, including, but not limited to, "gay," "straight," "homosexual," and "heterosexual" --

And any other labels which some creature might happen to dredge up from the disturbed and dismal depths of its UN-conscious.

We reject those labels, and we reject anyone who uses them.
After you've done some reading, understand our principles, and feel ready to post, please observe these guidelines:
Frot Club, like our other sites, is for guys who are passionate about frot and not into anal. Don't post on this board if you're into anal.
No racism. Ours is a global fraternity, and racism is not part of our warrior way.
No advocacy of drug use.
No advocacy of unsafe sex, including cum sucking and docking.
No spam, no sleaze, no tops or bottoms, and no solicitation of group or promiscuous sex.
Posts which violate these guidelines will not be accepted.
The Man2Man Alliance does not support promiscuity.
These boards are here to help men into frot connect, but only you can determine whether they'll be used responsibly.
If men into frot become as promiscuous as men into anal have been, frot will lose its innocence and joy and become yet another vector for STDs.
Don't let that happen.
Promiscuity is physically dangerous and, for most people, pyschologically debilitating.
So go for quality, not quantity.
And use Frot Club to find your Heroic Friend.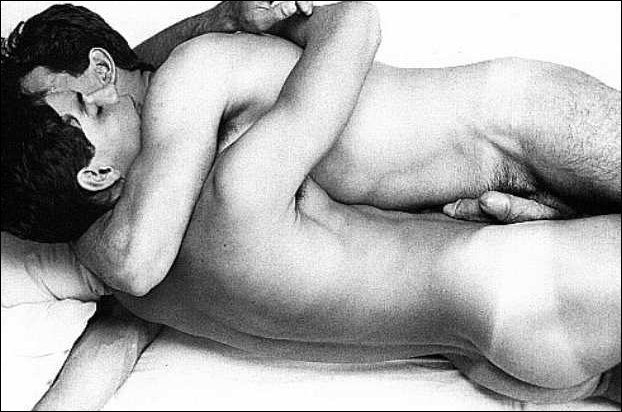 ---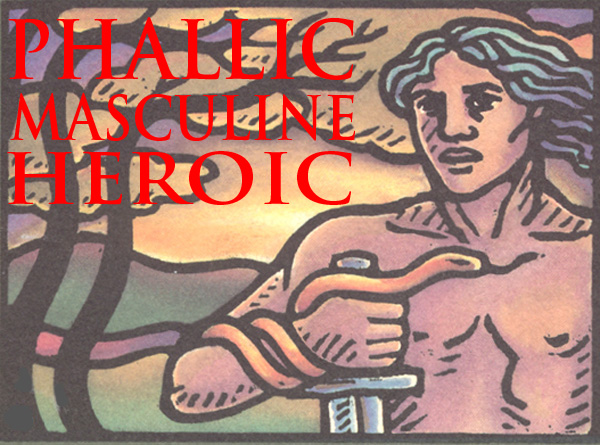 ---


AND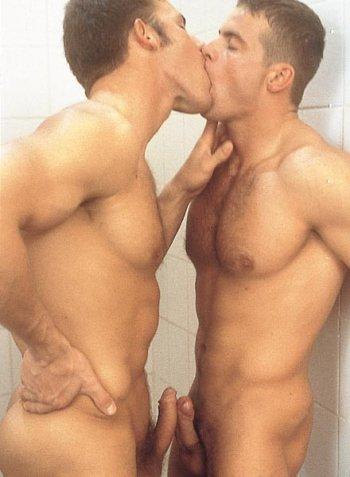 ---
Frot Club is a service of The Man2Man Alliance, an organization of men into Frot
To learn more about Frot, ck out What's Hot About Frot
Or visit our FAQs page.
---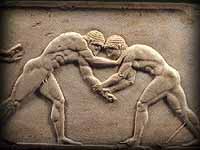 | What's Hot About Frot | Hyacinthine Love | THE FIGHT | Kevin! | Cockrub Warriors of Mars | The Avenger | Antagony | TUFF GUYZ | Musings of a BGM |
| Warriors Speak | Ask Sensei Patrick | Warrior Fiction | Frot: The Next Sexual Revolution | Sex Between Men: An Activity, Not A Condition |
| Heroes Site Guide | Toward a New Concept of M2M | What Sex Is |In Search of an Heroic Friend | Masculinity and Spirit |
| Jocks and Cocks | Gilgamesh | The Greeks | Hoplites! | The Warrior Bond | Nude Combat | Phallic, Masculine, Heroic | Reading |
| Heroic Homosex Home | Cockrub Warriors Home | Heroes Home | Story of Bill and Brett Home | Frot Club Home |
| Definitions | FAQs | Join Us | Contact Us | Tell Your Story |


© All material on this site Copyright 2001 - 2018 by Bill Weintraub. All rights reserved.