---
Seattle-Tacoma area -- New and curious
I think frotting is excellent.... Life is beautiful, so are humans. 56 yr 5'6" 150 lb healthy -- drug, smoke and disease free.
Al
---
Seattle -- looking for a new workout buddy, frot buddy, LTR
Looking for a Frot Buddy or LTR. Really into rolling around in tight hugs. Love lots of body contact, bump and grind, kissing ok too. I'm 5'7" 'bout 159 lbs. - working off that little extra. I have a cafe au lait complexion, short brown hair and brown eyes. I tend to like men on the taller side -- 5'10" and over but that's not carved in stone. Age wise 21 and up. Any race welcome and reasonably attractive. You don't have to an adonis. Somewhat HWP to muscular, I'm ok with. I have mats. Be great to develop a friendship! Definitely no anal.
Sean
---
Seattle -- looking for a frot buddy
New to frot but have always been interested. 30, 6'1", 195 lb very active/healthy and looking for same around my age to get to know and experience mutual interests.

Rob
---
Seattle-Eastside Guy in search of a Frot Buddy
Me? I'm 54, 6'2" 184# married bi business exec, masculine, very fit, smooth, super healthy & discreet

You? Hopefully someone with comparable interests

Steven
---
Spokane masculine married man looking for frot bud
I am a married man, clean, masculine, 5'11", 190, work out regularly. I am looking for another masculine man -- preferably married -- who is looking for a frot partner. I enjoy c2c, intense embrace, massaging muscles. Intelligence and imagination are a plus. Not looking for multiple partners-- just one guy who wants to explore m2m.

Mike
---
Eastside -- Seattle looking for frot/wrestle buddy
I'm new to this but have always wanted to do some erotic wrestling. I'm 33, 6'3, about 215, decent-fit build (don't have a six-pack but don't have a gut either). Looking for someone with similar height/weight to build up a good sweat and have some fun.

James
---
REDMOND AREA
I am a married guy that finds the male organ beautiful, and the Warrior lifestyle noble. I'm 37yo, 180lbs, athletic. I want a buddy/possible LTR to explore, learn, and play together. I'm not into anal nor promiscuity. I cannot host. I am military (drug and disease free). I'm not into wrestling; just looking for the beautiful and noble experience of two men spending quality time together, massaging, caring, and loving each other.

Clint Whitefeather
---
Frot in Renton
I'm a 58 year old white male here in Renton, young looking, cute, slender. I'd really like to find a frot/jack buddy that can get together on a regular basis, also someone who is into C2C, Cockfights. Would really like to find a nice, cute, clean, disease-free buddy between the ages of 49 and 65ish. If interested, email me.

George
---
SPECIAL MAN SEEKING ANOTHER FROT BROTHER
Hello, African American man living in Downtown Seattle seeking a special frot brother. I am 46 years young, 150 lbs. 5'10" loves to cuddle, frot, face to face, eye to beholding eye. go to action and science fiction movies like, Mission Impossible, Batman, super heros and Star Trek. loves to go to buffet typed restaurants. disease free, Hiv negative, you should be too. Your pictures gets a quick response to get a picture of me. give me a holler.

Michael
---
puyallup for reg buddy
i am looking for guy that is not too big to have reg fun with -- frottage kissing -- age 25 45
i am 5"6 145 brn brn

Puylowrider
---
SEATTLE-TACOMA guy seeks area frot bud
SEATTLE-TACOMA guy seeks area frot bud. I prefer a nonsmoking clean-cut guy, usually well under 200#. I'm 61, 5'11", 178#, clean-cut, D/D-free...nice guy into body contact, massage, kissing. I'd like someone I can connect to on more than just a sexual level. Pics available, as well as more info.

Rick
---
SOUTH SNOHOMISH COUNTY Frot partner
Mature man in South Snohomish County looking for a frot partner.

Warren
---
TACOMA MUSCULAR SEEKS SAME FOR RUBBING/KISSING
Muscular, healthy, 5'10", 175 lb, work out regularly, Tacoma/Seattle guy looking for one inshape, healthy, passionate, sensual man (any age/race) for passionate kissing and laying on top of each other rubbing loving-making.

Bob
---
Seattle guy looking for frot buddy/partner
Lean muscled guy in seattle area looking for same (35+) for erotic wrestling (see who can make who cum first), kissing, body contact and frot. Drop me a line.

Griffin
---
Seeking Frot Buddy
Here on Cap Hill in Seattle and would really like to find a buddy to get naked with. Hang out, body rubbing and COCK2COCK rubbing. Professional gwm, 5'8", 160, br/gr, clean shaven--scruffy some days, hit the gym regularly, 53 y/o, can host or travel.

RB
---
frot brother
looking for another married or sympathethic to married mans needs frot brother - near spokane and coeur d alene - seeking someone into closed loop union cockbonding - 57 smooth fit lean - love male lovemaking -

thor
---
30yo, Filipino looking for a frot bud
30yo, 5'7", 165#, medium build, smooth, clean, DDF, sane, Filipino looking for a cockrub buddy. I'm located in NE Seattle.

filfrot
---
looking for frot buddy
I'm muscular build 5'10", 200 lbs blue eyes, 40 something. I have always liked it didn't know it had a name.

Chas
---
Central Washington frott and massage partner
Looking for trim fit guy between 40 and 55, mature and wanting to share regular meetings for frot and massage exchange. I'm 48, trim, fit, 5"9' and 140lbs. Blnd/blue chizzled features. Descreet, on going, long term, safe, clean and desease free. If your not, don't responde.

David
---
LTR or Bud
Hey.....Attractive passionate sensual in shape 45 blond 6'2" 190lbs. Into travel, outdoors, road trips, work out ect.
Toatlly turned on by frot. Making out, wrestling, kissing, cock to cock hot and wet.
Looking for some hot chemistry with a single in shape attractive guy around my age or younger.

Derek
---
Looking in Yakima or Tacoma
Young 48 year old fit, slim man looking for similar man 30-50 years old, trim fit for massage exchange and Frot. Married man okay, single okay. Good hearted and compasionate and considerate. Looking in Yakima or Tacoma for weekly get togethers. Interested, e-mail directly to boondockcamp@yahoo.com

David
---
Fort Lewis Soldier Seeking Buddy
21/white male seeking a buddy to play around with. Hit me back if interested

James
---
Would like to Frot with a buddy.
I'm 39 - athletic playful wanting to experience some M2M contact and kissing with a buddy - if interested pls contact me.

dannyinseattle2
---
Bellevue - Seeking friend/buddy - biking, skiing, etc.
I'm a married while male seeking a buddy to enjoy a part of my life I'v recently discovered.

I enjoy the company of men, and enjoy sharing physical activities. I'm like a new kid discovering puberty. This option sounds tentalizing to say the least.

I'm 5'7", 185 Lbs, and work out at the gym 3-4 times a week. working on my torso and quads to overcome a bad back.

Please let me know if interested.

Louis
---
South Sound Frot
Into erotic wrestling and frot. white, 40's, 6'3'', 190, blond, blue, clean shaven.

dc9901
---
SEATTLE Guy Looking for Workout/Wrastling/Shower bud
46yo 6'4" 250# married hwp hairy guy looking for someone similar as a bud for work outs, some grappling, hanging out, post workout showers, cock rubbing... keeping the masc side strong.

SweatMeister
looking for fun with frot bud
Hey whattup? 6', 145, br.bl, athletic, 28, just looking for someone YOUNGER to rub dicks together with and kiss. not very experienced here.

Please be younger. thanks

I live in the seattle area

riversurge24
---
Looking for frot bud
Hey,
In Seattle. Looking for a frot partner into hot cock to cock action. Love body on body hot oil. Can get off by rubbing cocks together on top of one another kissing. I'm early forties work out great body. 6'3" 190lbs blond attractive. Passionate nice guy.

Stuart
---
Olympia/Centralia area for hot frot bud
Hey guys... looking for a buddy between 18 and 25 to get together with. I'm 25, 6'2'', 200 lbs, 6'' cock... I'd love to get to know a guy.

max
---
Re: Olympia/Centralia area for hot frot bud

Interested in meeting a buddy for mutuality in all things. Take a hike, go camping or just take a walk on the Sound. LTR Frot pal is what I hope to find here in Olympia area only. Not interested in long distance or travel. Just local 1 on 1.

I'm age 39, 5'9", 156#, green eyes, athletic, auburn hair, buzz cut. Tell me about you & lets meet.

Will
---
Seattle Man Seeks Sexy Cockrub Buddy
Looking for a hot, athletic FROT partner for some sweaty adventures. Masculine, Athletic 38, 5'10", 190#, Br/Gr.

Frot4Fun
---
hot soccer jock looking to try FROT
27, bl/bl, masc, discreet, fit, hot soccer player, looking for a hot bro/dude to FROT with for the first time.

beowulf
---
Looking for FROT partner in Seattle
Hey, I have always been into this and did not know there was a whole community, I thought I was alone. I cub-like build, 32, 5'11, about 235, gorgeous blue eyes, trim beard, very smooth. I live on First Hill, near downtown, and Capitol Hill. Is there another guy out there?

jaymbj1973
---
SEATTLE Frot Wrestle Massage
Hey guys...what's up?

I am in Seattle and am finding it very hard to find another dude into frot. I am 38yo (look younger), 6', 7cut, 180#. Looking for frot, erotic wrestling, erotic massage.

If your interested, hit me back. Have pic to trade.

wellsn98105
---
Built, good-looking guy looking for frot
I am a good-looking, in shape guy, 6'5", weigh 210, 38 years old, looking for a regular frot bud who is also attractive and in-shape, for fun times.

David
---
Interested in frot bud in Seattle area
I'm muscular build 5'10", 200 lbs blue eyes, early 40s. I have always liked it didn't know it had a name.

C_Seattle
---
Re: Interested in frot bud in Seattle area

Oh yeah, I have always been crazy about this kind of body contact and now know there are other guys into it too. I'm here on Cap Hill and would love to find a buddy to enjoy it with. I'm 5'8", 155, br/gr, and enjoy the outdoors. Send me an email and let's see if we can connect. Thanks

RB
---
SEATTLE naked wrestling?
i am 30 fit, and would love a bud to wrestle naked. i live on the eastside and am married. 5'10" 185, blue eyes, brwn hair, gregarious personality.
hit me up if you're interested.

aeon
---
smooth 27yrs old guy Seattle looking for frot buddy
5'10", 155lbs, br/br. very masculine, gdlk, never tried frot before. would love to find a buddy to have fun or maybe LTR.

scorpio10
---
SEATTLE bi-curious frot bud
If anyone in seattle wants to chat and exchange pics with me pls write back.

I'm 34, bi-curious, and would like to experiment a little if possible and maybe find a consistent frot bud.

Dannyinseattle2
---
pin 4 pleasure...
...nothing more breathtaking than two men engaged in a s l o w intense, erotic grind-match, while tongue duelling same time...shafts on fire !

42, boyish/mascl. clean cut, hiv neg. 5'10" 172lbs, 32"w smooth & well proportioned - s/p, dark eyes, iso mascl. playmate for male bonding at it's best. no romantic involvement, no stress, no drama-man to man pleasure only. safe, sane & sizzling.

south oregon coast/coos bay area. pict. for trade.

Gary
---
SEATTLE Looking for a frot budd
41 yo, 230 lbs, blonde, blue, masculine guy, looking for another goodlooking masculine guy to enjoy frot. Im in Seattle, drop me a line.
-Chris

chris063
---
Married Masculine Frot Man Seeks Married Masculine Frot Brother
Married, Masculine, Goodlooking, Passionate, Intelligent, Down-to-Earth, Intense, Retired Army Special Ops, Professional Family Man seeks Equal (Married, Masculine, Honorable Frot Brother) for long-term M2M Male Love & Bonding (D2D). I believe in the ideal of Ancient Greek MaleLove: HeroicHomoSex. I seek one Male Soul Mate Frottage Brother who is also Married, Masculine who seeks same needs to be met: Love, Respect, Passion, Honor, Commitment, Challenge, Loyalty, Honesty. Into safe, sane love that is long term while preserving each other's Family & Marriage life.

NickPatrokles
---
need a bud in Yakima area
I am a 45 year old married man. Blond/Brn blue eyes, 5'9" 170lbs. Trim, active, masculine and very interested in a very private on going Frot bud. Lets connect and keep something going. Interested in similar man. Trim, height weight balanced.
E-mail me....lets get to know each other.

David
---
west side seattle
new to c2c, 34/6'3/175, searching for someone within a few years (+ or -) to try this new lifestyle and see how it goes.

heathen
---
Kitsap area frot and maybe box
98367 Bi mm like to try frot totally new to me
6'1" 170 work out and would be fun to play with. Exactly what I have been looking for but didn't know it.

Box frot guy
---
SEATTLE-TACOMA frot partner
Aggressive GWM interested in getting it on with anyone who wants to frot, dickfight, or just wrestle nude. Want someone to have some fun times with and play too

JHB
---
SEATTLE-EVERETT boxer/wrestler ISO same
Box, wrestle, tit-tweak, kiss, rub, light body punching your man to climax while talking about fighting are hot. GAM 5'4", 128 lb seeks fun-loving, horny foe. No heavier than 140 lb. Blond, slim, young adult preferred. All inquiries, esp. w-pics, will be answered. I've got gear. Let's fight!

Jimmy
---
SEATTLE Frot in Seattle/Eastside
Hi guys. I'm a 32 yo GWM, HWP (5' 10", 145), smooth, who loves face-to-face full body contact frot. Also like massage and kissing. Not into oral. I live on the Eastside.
Looking for someone into same, who is 26 to 40 years old, fit, not married, and a nonsmoker. Open to being friends, frot buddies, or more. I'm a nice guy, you be one too :-)
DFDMAC
---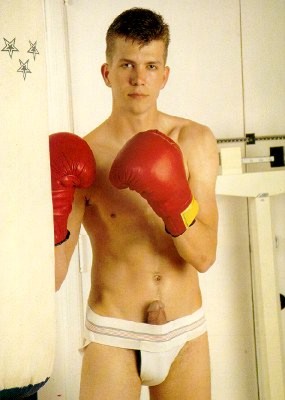 ---
POSTING PROCEDURE and POSTING GUIDELINES
Welcome to Frot Club!
Frot Club is currently being hit with a large volume of spam.
For that reason, please reply to existing posts via the poster's email address.
Please submit NEW POSTS via email to bill@man2manalliance.org
Your email should contain the following information:
Please remember, in composing your post, that our boards are for guys looking for an LTR or a long-term Frot buddy.
They're not for guys who are promiscuous or looking to hook up.
For that reason, please be mindful of language. Posts should read "looking for 'a friend,' 'a buddy,' 'a guy'." Posts which read "looking for guys, buddies, etc." will not be accepted.
Men who are partnered with women are encouraged to post provided they too limit themselves to one male partner.
In addition, please observe these guidelines:
POSTING GUIDELINES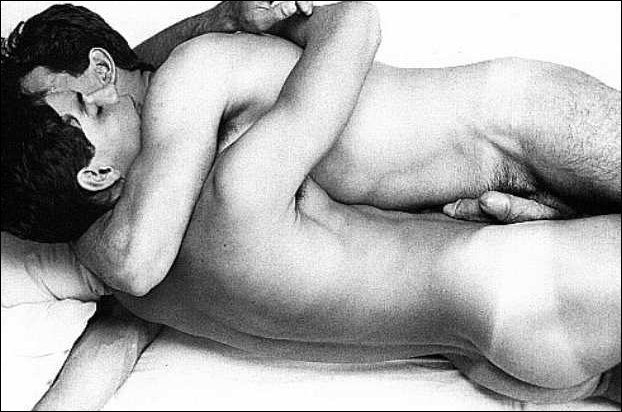 "To Love Another Man as an Equal and a Man with Total Fidelity."
Frot Club is a service of The Man2Man Alliance, an organization dedicated to promoting Fidelity and Frot among men who have sex with men.
The Men of the Alliance ask guys who want to use the club to first familiarize themselves with our ideals and goals as expressed in the articles listed on The Man2Man Alliance home page.
Again, it's very important that you familiarize yourself with the ideals and goals of The Man2Man Alliance before submitting a post.
Posts which indicate an ignorance of those ideals and goals, or that you don't support those ideals and goals, will be rejected.
Again, you must support the ideals and goals of The Man2Man Alliance in order to be posted in Frot Club.
For example:
We reject hedonism and ethical nihilism.

That means we reject any male-male sexual practice that does not directly celebrate and exalt the mutual Manhood of both Men through Combative and Aggressive Phallus-Against-Phallus.

It also means that we reject any ethical or other belief system that does not have Manhood and Manliness at its core, and that fails to identify Manhood with Virtue.

We reject the categories of sexual orientation and all labels associated with or arising from those categories, including, but not limited to, "gay," "straight," "homosexual," and "heterosexual" --

And any other labels which some creature might happen to dredge up from the disturbed and dismal depths of its UN-conscious.

We reject those labels, and we reject anyone who uses them.
After you've done some reading, understand our principles, and feel ready to post, please observe these guidelines:
Frot Club, like our other sites, is for guys who are passionate about frot and not into anal. Don't post on this board if you're into anal.
No racism. Ours is a global fraternity, and racism is not part of our warrior way.
No advocacy of drug use.
No advocacy of unsafe sex, including cum sucking and docking.
No spam, no sleaze, no tops or bottoms, and no solicitation of group or promiscuous sex.
Posts which violate these guidelines will not be accepted.
The Man2Man Alliance does not support promiscuity.
These boards are here to help men into frot connect, but only you can determine whether they'll be used responsibly.
If men into frot become as promiscuous as men into anal have been, frot will lose its innocence and joy and become yet another vector for STDs.
Don't let that happen.
Promiscuity is physically dangerous and, for most people, pyschologically debilitating.
So go for quality, not quantity.
And use Frot Club to find your Heroic Friend.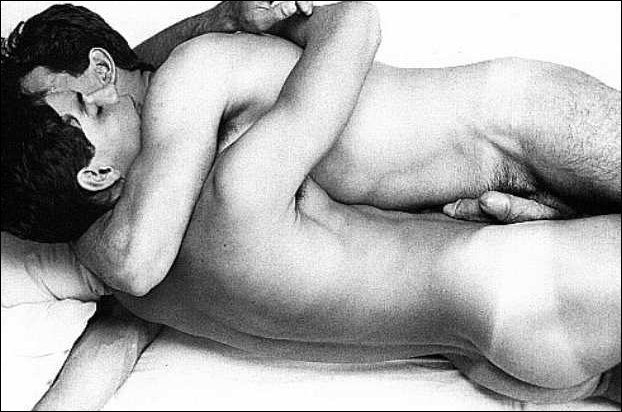 ---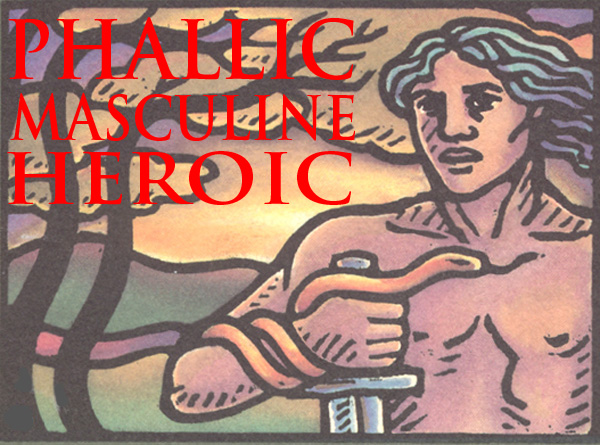 ---


AND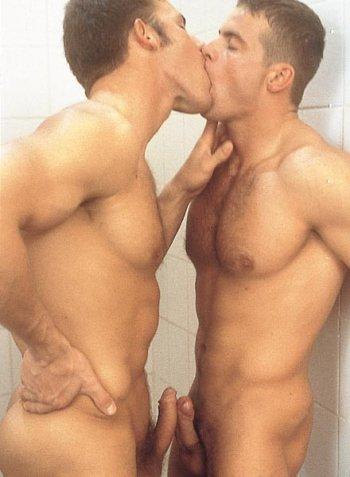 ---
Frot Club is a service of The Man2Man Alliance, an organization of men into Frot
To learn more about Frot, ck out What's Hot About Frot
Or visit our FAQs page.
---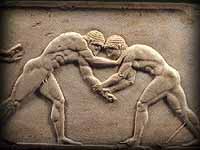 | What's Hot About Frot | Hyacinthine Love | THE FIGHT | Kevin! | Cockrub Warriors of Mars | The Avenger | Antagony | TUFF GUYZ | Musings of a BGM |
| Warriors Speak | Ask Sensei Patrick | Warrior Fiction | Frot: The Next Sexual Revolution | Sex Between Men: An Activity, Not A Condition |
| Heroes Site Guide | Toward a New Concept of M2M | What Sex Is |In Search of an Heroic Friend | Masculinity and Spirit |
| Jocks and Cocks | Gilgamesh | The Greeks | Hoplites! | The Warrior Bond | Nude Combat | Phallic, Masculine, Heroic | Reading |
| Heroic Homosex Home | Cockrub Warriors Home | Heroes Home | Story of Bill and Brett Home | Frot Club Home |
| Definitions | FAQs | Join Us | Contact Us | Tell Your Story |


© All material on this site Copyright 2001 - 2018 by Bill Weintraub. All rights reserved.