---
Washington DC / PG County area frot buddy
I'm a 35 yr old masc black dude -- 5 10 174lbs toned build dark skinned in the PG County area. Looking to chat and possibly meet a regular frot buddy. There is nothing like 2 masculine dudes bumping and grinding enjoying the companionship. Hit me back if you're feeling the ad. Please be inshape, HIV negative, and around my age.
---
Ft Washington -- Looking for a date first
I'm looking for a nice, fit, smart man in the DC area, preferably in the District, Alexandria, or Arlington. I'm age 30, 5'9", slim, and very single. I would like to find another guy around my age, 20s to early 40s, who is also into frot.

First I want a date, but ideally I would find a boyfriend and eventually a husband. I like music, museums, history, politics, philosophy, conversation. And I would really like to meet a slim or athletic man who enjoys frot.
---
Downtown Silver Spring Black guy looking for another frott guy interested in developing a friendship and maybe more
Downtown Silver Spring Black guy looking for another frott guy interested in developing a friendship and maybe more. I am masculine, endowed, decent body, I love kissing and intimate connection. If you live in D.C. or parts of Maryland let's talk.
---
Government professional in the Washington, DC area in search of long term frot bud
45, 5'9", 160, athletic tone with light body hair (trimmed), brn, shaved head, mixed race (hisp/blk). In search of someone for exclusive LTR who is into passionate one-on-one frot as the primary form of sexual gratification. I'm not into the gay scene and I prefer the company of masculine guys. If you would like to know more, feel free to contact me. Thanks for reading.
---
Lean Musc Guy ISO a Frot Buddy
I am 35yo, 5'9", 152, smooth, clean cut, masculine guy with an athletic body. Workout 4- 5 times a week. I'm looking for a frot buddy. I can't get enough of kissing and grinding. Age is unimportant but prefer a masculine guy with a toned or muscular body.
---
Frott Buddy Wanted
Upper NW DC, need to travel. Love frott, my favorite. Looking for a pal. 63, 5'4", 145, white, cleancut, masculine, cleanshaven, s/p hair. Healthy. Nice guy, but horned to be close. Message me.
---
NoVa DC Metro Area married seeking sincere masculine frot buddy
Hey, I'm a masculine true-to-life sincere guy, married to a beautiful woman, looking for a sincere masculine frot buddy. I've had very little experience in sex with guys, but would like to engage in enjoyable, passionate cock fighting and mutual masturbation with another dude, followed by massive creamy ejaculation and do this on a very regular basis. I am not at all into the gay scene whatsoever, not into any other kind of sex. I enjoy shooting pool, camping and outdoor activities, regular outdoor exercise, long distance driving and road trips, snakes and reptiles, hardcore music, tattoos and piercings. I have a straight thick cock that I am very proud of, and enjoy masturbating and providing my cock with the affection that it deserves. I am 33 years old and would like to hear from someone around my age, who appreciates the beauty and dignity of a male phallace as much as I do.
---
Looking for a frot buddy in the Washington DC Area
I am a 31 year old African-American man, 6'2, 165 lbs, slim, attractive, hung and healthy. I have come to the conclusion that frottage is something that will fulfill me sexually. It would be very nice to meet someone who can appreciate it and we can pursue a frottage connection, with an emotional level. I am definitely open to different races. Looking for a man between the ages of 25-50 in the Washington DC area, who is into frottage. I love the man-to-man contact. Hit me back and let's make this happen.
---
NOVA, DC Metro Area Seeking a Frot Husband
Seeking a Frot Husband

I am 41, 195, 6'2, blue eyes, Jewish.

Seeking a true relationship with real chemistry. I want hot, passionate man to man intimacy. Sweaty, hot, lusting. But I also want ROMANCE! Long walks, fun dates, exciting times. Very active -- enjoy hiking, movies, field trips, and caramel corn.

I am sensitive, but outgoing. Aggressive, but sometimes subdued. A Ying to your Yang.

I am ready to settle down and start a life with someone. I am looking for someone who wants a LTR. Willing to travel. Write more to find out more about me. Anxiously awaiting your e-mail.
---
FROT in DC/NOVA/VA
Hey guys:

Looking for a frot buddy in the NOVA/DC/VA area. Cannot host, but will travel reasonably. I'm new to this, so I need some help. I am straight-but-curious and looking to experiment with another dude.

E-mail me with stats if you are interested...
---
Looking for Frot Fun in NoVA/DC area
Athletic, trim asian guy looking for similarly fit HWP guy in NoVa/DC area for frot fun...
---
Hangout and bonding in DC
I am a 36yo endurance athlete. I would like to meet a guy who'd like to hang together in DC area for hiking, biking, climbing, a movie, conversation and intimacy on a regular basis.
---
DC/NOVA Cyclist
I'm tall, dark & handsome, a nonprofit administrator, an accomplished pianist (great hands!) & a Spinning instructor (toned legs, shoulders & chest)---totally hot & looking for a frot buddy to press our buck naked bodies together & then take it slow for a while, including kissing. Maybe lead to an LTR, maybe not, let's take it slow & see what transpires & perspires. Live alone in the Dupont area. Tell me about yourself.
---
DC/NOVA Guy seeks frot buddy
Coming across this site was a surprise, but a good one. I'm a mwm in the DC suburbs with little expereience since frot is what I find appealing and other sites are too gay/anally oriented. I never imagined there were other guys like me who just want some good man2man connections, (physically and emotionally.) I'm in my early 50s and looking for another man in his 40s or 50s to further explore.
---
NOVA DC METRO mwm seeks frot bud
Hey all .. athletic .. mwm... 40 . .. 6'2".. 230lb ... 7"uncut ... looking for another into rubbing cocks or frot for discrete fun ... am married so need to be careful ... thanks steve
---
ISO Frot/Submission Cockfighting
DC/VA/MD area looking to cockfight/wrestle, FROT and mutal jo

-gg-
---
SO nude, hard-on wrestling partner
38 yo, 5'7", 185#, somewhat new to wrestling in Dupont Circle, DC. Love to strip down naked, get hard and get it on, in sweaty muscle-on-muscle wrestling matches. Flexible schedule, can't host. Pics for trade. Reply to
---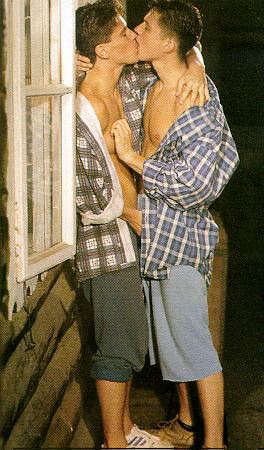 POSTING PROCEDURE and POSTING GUIDELINES
Welcome to Frot Club!
Frot Club is currently being hit with a large volume of spam.
For that reason, please reply to existing posts via the poster's email address.
Please submit NEW POSTS via email to bill@man2manalliance.org
Your email should contain the following information:
If you live in the US, the name of your state.
If you live in Canada, the name of your province.
If you live in Africa, Asia, Europe, or Latin America, the name of your country.
Please remember, in composing your post, that our boards are for guys looking for an LTR or a long-term Frot buddy.
They're not for guys who are promiscuous or looking to hook up.
For that reason, please be mindful of language. Posts should read "looking for 'a friend,' 'a buddy,' 'a guy'." Posts which read "looking for guys, buddies, etc." will not be accepted.
In addition, please observe these guidelines:
POSTING GUIDELINES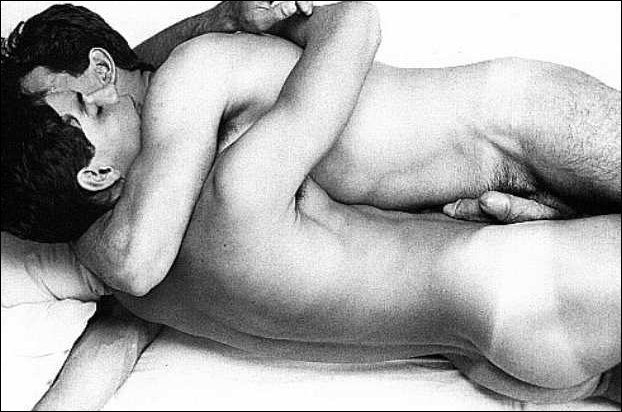 "To Love Another Man as an Equal and a Man with Total Fidelity."
Frot Club is a service of The Man2Man Alliance, an organization dedicated to promoting Fidelity and Frot among men who have sex with men.
The Men of the Alliance ask guys who use the club to familiarize themselves with our goals as expressed on our Fidelity Alliance page, the Alliance home page, and Heroic Homosex: Toward a New Concept of M2M.

The purpose of our Frot Club boards is to help guys find LTRs or a frot buddy.
We support FIDELITY. We do not support promiscuity. Posts which indicate that a person is looking for multiple partners will not be accepted.
For that reason, please be mindful of language. Posts should read "looking for 'a friend,' 'a buddy,' 'a guy'." Posts which read "looking for guys, buddies, etc." will not be accepted.
Men who are partnered with women are encouraged to post provided they too limit themselves to one male partner.
In addition, please observe these guidelines:
1. Frot Club is for guys who are passionate about frot and not into anal. Don't post on this board if you're into anal.
2. No racism. Ours is a global fraternity, and racism is not part of our warrior way.
3. No advocacy of drug use.
4. No advocacy of unsafe sex, including cum sucking and docking.
5. No spam, no sleaze, and no solicitation of group or promiscuous sex.
Posts which violate these guidelines will not be accepted.
The Man2Man Alliance does not support promiscuity.
These boards are here to help men into frot connect, but only you can determine whether they'll be used responsibly.
If men into frot become as promiscuous as men into anal have been, frot will lose its innocence and joy and become yet another vector for STDs.
Don't let that happen.
Promiscuity is physically dangerous and, for most people, pyschologically debilitating.
So go for quality, not quantity.
And use Frot Club to find your Heroic Friend.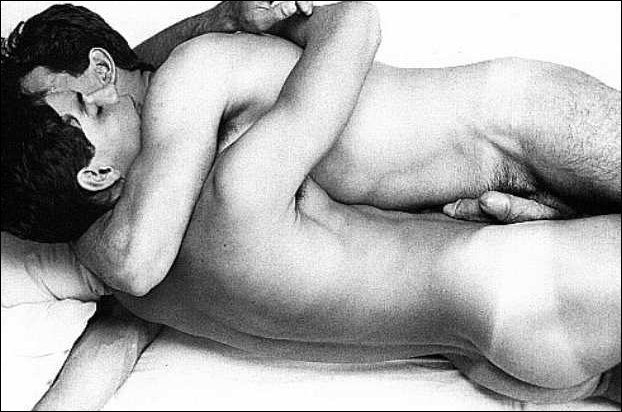 ---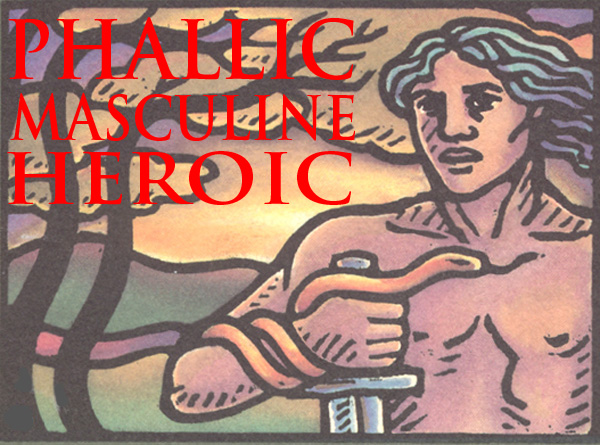 ---


AND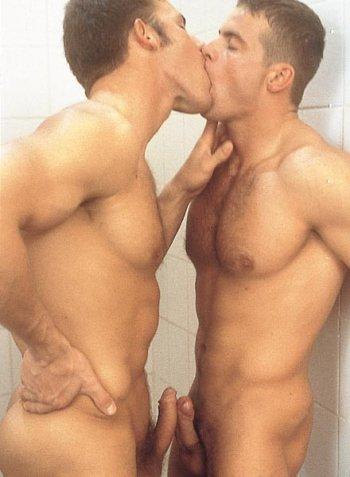 ---
Frot Club is a service of The Man2Man Alliance, an organization of men into Frot
To learn more about Frot, ck out What's Hot About Frot
Or visit our FAQs page.
---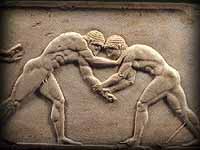 | What's Hot About Frot | Hyacinthine Love | THE FIGHT | Kevin! | Cockrub Warriors of Mars | The Avenger | Antagony | TUFF GUYZ | Musings of a BGM |
| Warriors Speak | Ask Sensei Patrick | Warrior Fiction | Frot: The Next Sexual Revolution | Sex Between Men: An Activity, Not A Condition |
| Heroes Site Guide | Toward a New Concept of M2M | What Sex Is |In Search of an Heroic Friend | Masculinity and Spirit |
| Jocks and Cocks | Gilgamesh | The Greeks | Hoplites! | The Warrior Bond | Nude Combat | Phallic, Masculine, Heroic | Reading |
| Heroic Homosex Home | Cockrub Warriors Home | Heroes Home | Story of Bill and Brett Home | Frot Club Home |
| Definitions | FAQs | Join Us | Contact Us | Tell Your Story |


© All material on this site Copyright 2001 - 2014 by Bill Weintraub. All rights reserved.