---
JANESVILLE AND UPPER MIDWEST REGION
Looking for a frot bud to share man-to-man intimacy and companionship, perhaps LTR.
I'm 62, Caucasian, bald/shaved, 5'7", 150lbs, average build, some body hair, non-smoker, healthy and in decent shape. I'm a good, responsible guy -- masculine, sane, honest, trustworthy, faithful, compassionate, caring and friendly.
Open to any age and race and am able and willing to travel throughout upper Midwest to meet you. Sorry, no beer bellies, fats, fems, married or partnered guys.
Shoot me an email and let's get acquainted!
Tony
---
FROT wrestling
5'10, 200lbs, 30 years old.
I am very interested in wrestling and FROT with another guy in the area. I can host or travel in the Milwaukee/Racine area.
Let me know if you are interested.
Jake
---
Milwaukee Area man looking for frot buddy
5'10, 165. 33 years old. Looking for someone my age.
Just to talk each other up and make each other feel powerful.
Wish I had done the army. But time to man up and find a frot warrior buddy.
Frot is so hot and masculine.
Jon
---
Milwaukee area hot Man2Man Frot
Tall, fit, lean, GL, hung/cut, 40's -- iso similar Frot Buddy in Milwaukee area. Into hot Man2Man Frot -- discretion, safety, and honesty a must. Contact me and we can chat further!

Tom
---
Appleton looking for a frot J/O buddy, LTR
Hi, I am looking for a LTR M2M relationship. I am 37, but am fit and honestly look more like I am 27. Puerto Rican, brown skin, curly hair, 149lbs, 5'9, lean, trim. I work out a lot, don't smoke and am looking for another man who is also fit and trim. I prefer a man who acts masculine, as I do the same.

Please respond with your age and location.

Carlos
---
MILWAUKEE area seeking sensual Frot partner!
I'm all about what the website has to say about FROT!

Late 30's male 5'11", 165 dark hair/eyes, in-shape, masculine and discrete for same.

I'm more of the LTR type and looking for another guy into sensual Frot in the Milwaukee area -- if that's you, send me a message and we can take it from there!

TooLManDJB
---
North Central Wisconsin Frot friend
I am a 55 married white male in good shape, very health conscious, looking to enjoy some p3, that be pure, penile, pleasure, the Frot way. Be nice to get together occasionally with a friend and enjoy the incredible pleasure that our penis's will give us. I enjoy edging and riding that wave of pleasure for as long as possible. I feel yours as you feel mine and the pleasure we share will be divine.

Dave
---
KENOSHA WI, NORTHERN IL
Hey-

I'm a thin healthy naturist living on 40 acres in the woods in rural Kenosha WI.

Searching for a nudist ltr bud who enjoys a healthy life naked outside in the sun. Also skinny dipping in a little lake.

But I'm shy. Slim fit guys only--the woods are rough.

Tough Attitude counts not Age. Young ok I can teach you. Old ok teach me more.

NO hole sex drugs. Sorry no fat or fem--won't work for wrestling. I'm 130# haha.

B B
---
looking for 1st time c2c all out grinding and rubbing
hi i'm 5'11 240 shaved head go tee hairy body looking for my 1st time rubbing and grinding cocks together.......in or around stevens point

c2c in stevens point
---
White Fish Bay Milwaukee
I have always been into this but have never really met anyone to do it with. I am LTR minded and wouldn't mind finding an friend into this. Please send an email to my address listed.

Neil

royalistusa
---
Looking for first J/O buddy and frot in La Crosse
19 y/o, 6ft, 200lb male looking for j/o buddy and maybe someday try frot. In the La Crosse, WI / Winona, MN area. When you reply please include your age, area, and if your are gay, bi, or straight (in a relationship or not).

hardhorneyguy07
---
MILWAUKEE for younger frot buddy
58 y.o. man looking for a younger frot buddy in the Milwaukee area.

boito
---
Nude carress m/m c/c
Looking for buddy to get naked with and rub until we explode. Ejoy a LOT of passion - like to kiss hug touch feel carress massage. Am 50 5'10" in great shape work out 4-5 times/week 45"chest 35" waist 7"c hairy. Age race not import. but do prefer others who are in shape. Would hope for someone close by. Sun Praire here (Madison area). Let's strip each other naked and enjoy each other's bodies until they explode. Email me at:

sully
---
Looking for a frot buddy
Just stumbled into this site- wow. I have gone my whole life not understanding why I think and feel the way I do. NOW I get it. I am not the only one who thinks this way. ME: MWM, 43, prof educator so yes, extremely discreet and yes, very selective. Looking for a buddy in a similar situation, somebody who can grind with me and share the things I have been reading about on this site. I've never been in the army and don't do the team sport thing well so maybe that's why in all my years I've never had the male-male relationship I've been craving. Up till now I thought that the only way this M-M 'buddy' type expression could happen was either in one of the two situations above (army or team) or thru gay sex that I felt was kinda icky- you know, somebody wanting to put my tongue somewhere I don't think it belongs. LOL. So I hope maybe I can make a connection here with some local guy who's in a similar situation and feels the way I do. Even just e-mail would be great, to let me talk about this stuff that's been bottled up inside me my whole life. My cork is ready to blow! LOL again. I am in Wisconsin near La Crosse. Jason from the other post if you are reading this I e-mailed you. Let's talk. I am so excited! D

Doug
---
Re: Looking for a frot buddy

I'd stumbled onto the site as well, was born in 1954, so i'm 51, young at heart too, 6'3" 175 jogger's body and like the feeling of M2M/C2C connectings, but have been to Wisc.'s "indian head country" many times some of my ancestors settled in there in 1872 first in Minn. then Wisc.

feels rite
---
Strt guy looking for first mutual in lacrosse
I've jacked off with friends but never had any touching, but would like a bud to jack each other off, send me an email 28yo

jason
---
Looking for a JO Bud
I love to have hot mutual jack off sessions with other masculine guys. Looking for a regular bud to have some fun with

milbadger
---
Seek Northern Illinois Southern Wisconsin cock to cock
WM, 43, 6.1, 225, decent build, 6.5 cut, seek cock to cock rubbin or cockfighting. Discretion expected

LD4361
---
lonely in upper MI
Hey guys,
In upper MI, near the WI border. I'm 6'1", 160, slim, Italian, dark hair, hzl eyes. Looking for a buddy who is well built and monogamous.
Please have a pic ready to trade.

Cos67
---
looking for a sexfight,cockfight,nude full body pin match in southern wisconsin
im 5ft 10in 230lbs 6in cut looking for a nude sub match ,cockfight,nude full body pin match,pube pull sub match

scott
---
WisconSIN is looking. . .
WisconSIN is looking for seriously masc/musc in shapeMEN! Only the serious and honest need reply. You won't be disappointed.....

I am actually a firefighter/paramedic! In LTR w/ hot stud that can rival any photo in the club! Love masculine M2M hard play. Passion & heat are where it's at!!!

WiFyrMan
---
Eau Claire, Milwaukee guy into m2m c2c action
6'2" moderately hairy football player build into m2m, c2c action. Eau Claire WI area, get to Milwaukee regularly. Looking for other guys who like to get naked.

Likes: discreet, younger than I, smaller, uncut, hairy or smooth, love low-hangers, nipples that get hard and erect, kissing; really get off on blacks, latinos and asians--espcially if they are uncut.

These are just likes, not necessities.

E-mail me directly; I am horny 24/7.

bimarko
---
MILWAUKEE stud looking to wrestle
very athletic 6'2, 185, 7" cut, 33yrs old, bl. bl. seeks another guy into total hard-on wrestling. Man to man warrior action, wrestle to pin, long sweaty matches untill we are exhausted. total cock to cock fighting as we wrestle to win. seek similar size guy.

pin2win
---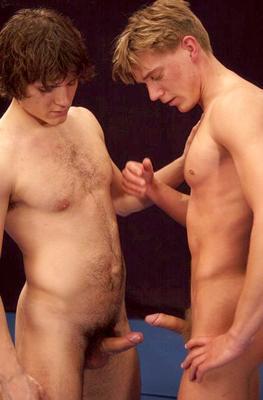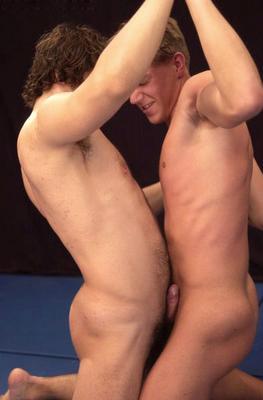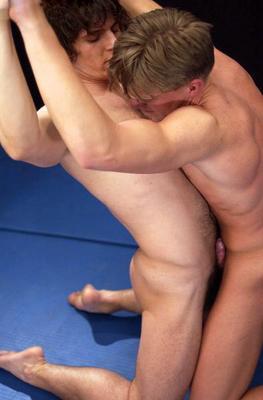 ---
POSTING PROCEDURE and POSTING GUIDELINES
Welcome to Frot Club!
Frot Club is currently being hit with a large volume of spam.
For that reason, please reply to existing posts via the poster's email address.
Please submit NEW POSTS via email to bill@man2manalliance.org
Your email should contain the following information:
Please remember, in composing your post, that our boards are for guys looking for an LTR or a long-term Frot buddy.
They're not for guys who are promiscuous or looking to hook up.
For that reason, please be mindful of language. Posts should read "looking for 'a friend,' 'a buddy,' 'a guy'." Posts which read "looking for guys, buddies, etc." will not be accepted.
Men who are partnered with women are encouraged to post provided they too limit themselves to one male partner.
In addition, please observe these guidelines:
POSTING GUIDELINES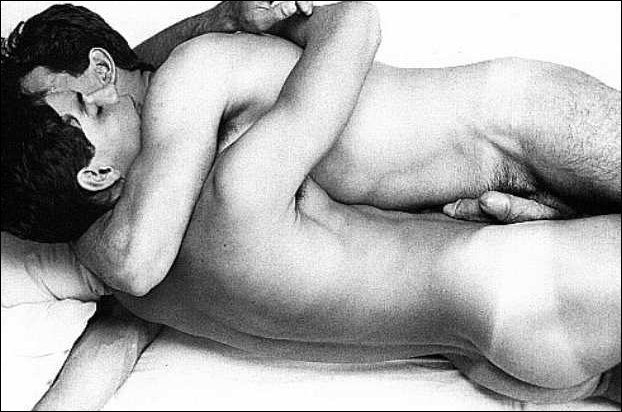 "To Love Another Man as an Equal and a Man with Total Fidelity."
Frot Club is a service of The Man2Man Alliance, an organization dedicated to promoting Fidelity and Frot among men who have sex with men.
The Men of the Alliance ask guys who want to use the club to first familiarize themselves with our ideals and goals as expressed in the articles listed on The Man2Man Alliance home page.
Again, it's very important that you familiarize yourself with the ideals and goals of The Man2Man Alliance before submitting a post.
Posts which indicate an ignorance of those ideals and goals, or that you don't support those ideals and goals, will be rejected.
Again, you must support the ideals and goals of The Man2Man Alliance in order to be posted in Frot Club.
For example:
We reject hedonism and ethical nihilism.

That means we reject any male-male sexual practice that does not directly celebrate and exalt the mutual Manhood of both Men through Combative and Aggressive Phallus-Against-Phallus.

It also means that we reject any ethical or other belief system that does not have Manhood and Manliness at its core, and that fails to identify Manhood with Virtue.

We reject the categories of sexual orientation and all labels associated with or arising from those categories, including, but not limited to, "gay," "straight," "homosexual," and "heterosexual" --

And any other labels which some creature might happen to dredge up from the disturbed and dismal depths of its UN-conscious.

We reject those labels, and we reject anyone who uses them.
After you've done some reading, understand our principles, and feel ready to post, please observe these guidelines:
Frot Club, like our other sites, is for guys who are passionate about frot and not into anal. Don't post on this board if you're into anal.
No racism. Ours is a global fraternity, and racism is not part of our warrior way.
No advocacy of drug use.
No advocacy of unsafe sex, including cum sucking and docking.
No spam, no sleaze, no tops or bottoms, and no solicitation of group or promiscuous sex.
Posts which violate these guidelines will not be accepted.
The Man2Man Alliance does not support promiscuity.
These boards are here to help men into frot connect, but only you can determine whether they'll be used responsibly.
If men into frot become as promiscuous as men into anal have been, frot will lose its innocence and joy and become yet another vector for STDs.
Don't let that happen.
Promiscuity is physically dangerous and, for most people, pyschologically debilitating.
So go for quality, not quantity.
And use Frot Club to find your Heroic Friend.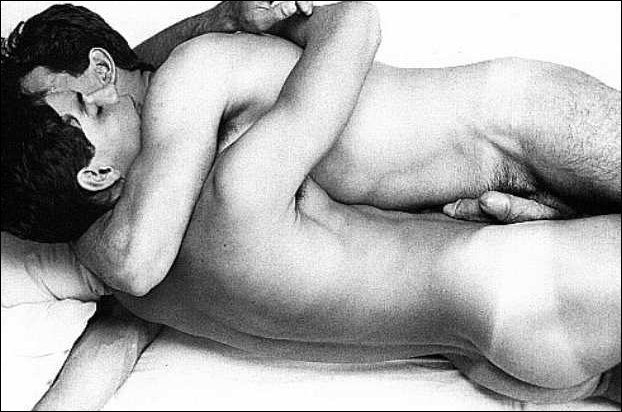 ---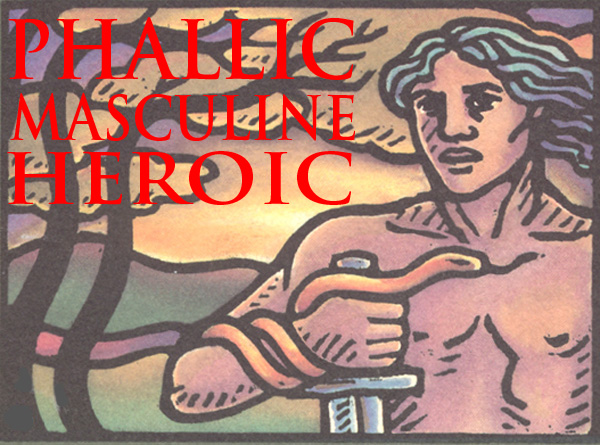 ---


AND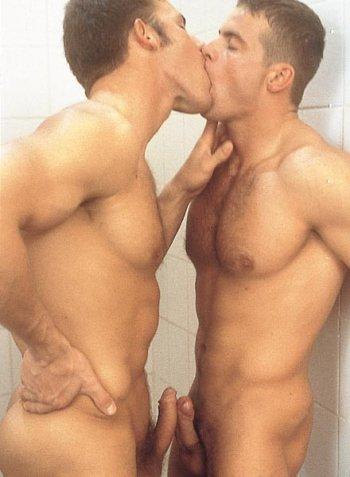 ---
Frot Club is a service of The Man2Man Alliance, an organization of men into Frot
To learn more about Frot, ck out What's Hot About Frot
Or visit our FAQs page.
---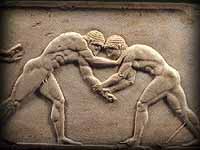 | What's Hot About Frot | Hyacinthine Love | THE FIGHT | Kevin! | Cockrub Warriors of Mars | The Avenger | Antagony | TUFF GUYZ | Musings of a BGM |
| Warriors Speak | Ask Sensei Patrick | Warrior Fiction | Frot: The Next Sexual Revolution | Sex Between Men: An Activity, Not A Condition |
| Heroes Site Guide | Toward a New Concept of M2M | What Sex Is |In Search of an Heroic Friend | Masculinity and Spirit |
| Jocks and Cocks | Gilgamesh | The Greeks | Hoplites! | The Warrior Bond | Nude Combat | Phallic, Masculine, Heroic | Reading |
| Heroic Homosex Home | Cockrub Warriors Home | Heroes Home | Story of Bill and Brett Home | Frot Club Home |
| Definitions | FAQs | Join Us | Contact Us | Tell Your Story |


© All material on this site Copyright 2001 - 2018 by Bill Weintraub. All rights reserved.