Please do NOT delete any messages
11-6-2006
Hi guys
A spammer has been attacking this board and sending out phoney requests to delete.
I repeat, those requests are FALSE.
Please do NOT delete any messages.
I'll report more on the situation as it develops.
Bill Weintraub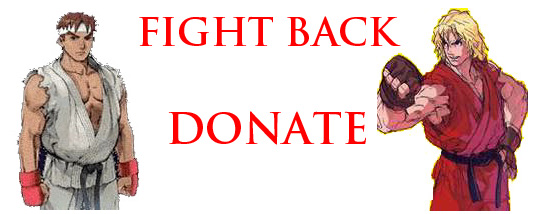 © All material Copyright 2006 by Bill Weintraub. All rights reserved.
---
Re: Please do NOT delete any messages
11-7-2006
Thanks for letting us know Bill. I woke up this morning with TEN emails from the asshole!!
---
Re: Please do NOT delete any messages
11-7-2006
Thanks for the info, Bill. I received a similar e-mail asking me to delete my post. Now that I know what's going on I'll ignore the psycho.
For some time now I've been associated with another group, totally unrelated to this one. But, like yours, it's a group that advocates the truth within its sphere of activity. And like yours, it's attacked incessantly.
Isn't it interesting that it's only Truth which is attacked with such vehemence and rancor? For it's only Truth which can undo (and do in) the psychos and their vested interests.
So, stand tall, guys. Stand proud in the birthright of your masculinity and face up to these psychos with that steely glint of determination in your eyes and watch as they go screaming into the night in abject terror and cowardice. For it is they, not us, who have forsaken their manhood. And it is they who will live out their lives lost and wandering in the sewer of their own making.
That this psycho is sending out these e-mails is a positive sign that we are being heard and that we are having an effect. And it is only through Bill and his tireless efforts that we can take pride in our accomplishments. So help Bill keep the flame burning bright and help him turn it into a conflagration that will wipe out the BFD and its culture of death. Send him that extra dollar or two in your pocket.
And for your contribution to Bill and our cause, please accept my personal and heartfelt thanks.
---
FROT IS HEALTHY MASCULINITY IS EMPOWERING FIDELITY IS STRENGHTENER
Re: Please do NOT delete any messages
11-7-2006
I want to tell to the poor coward soul that tried to delete my posts: I dont know and I dont care if you are a right-wing religious fanatic or a leftist analist intolerant EVERY TIME THAT YOU ATTACK US YOU MAKE US STRONGER because with this kind of childish idiot represive efforts you confirm that the issues that we talk about are important and our messages are valuable and true. Again thank you Bill. Letīs keep fighting.
---
Re: Please do NOT delete any messages
11-8-2006
Thank you all.
Oscar's post originally appeared in the Ted Haggard message thread; I reposted his words in this thread because they apply.
Guys --
We get these attacks a lot.
Most of them you're not aware of because I deal with them before there's an issue.
But their purpose is always to destroy this board, which the attackers recognize as the heart of the Man2Man Alliance, the place where we meet and where we express our views.
And it's always the same deal:
Let's shut the Alliance down, because we can't cope with what you're saying.
We can't refute it -- we've tried and we've failed, as Eric pointed out in his post Pride. Not.
So instead we'll just shut YOU up.
YOU.
I'm emphasizing YOU.
Because the goal is not just to silence me, it's to silence ALL of YOU.
If YOU got one of these delete messages, the spammer was trying to silence YOU.
These delete messages went out to hundreds of you.
Perhaps thousands.
Thousands of voices which our opponents seek to silence -- forever.
Now -- this was, presumably, one guy.
When I intercepted him, I later figured out, he'd been doing this for a solid 2 hours and 45 minutes.
And he was going strong -- he would have gone for three hours, four hours, or more.
Whatever it took to send out those messages to our more than 4000 posters.
Here's a question for you:
Can you match his dedication to his goal?
Will you work as hard at supporting this site and getting our message out -- as he did at destroying the site and uppressing our message?
Like I say, when I intercepted him, he'd been doing this for two hours and 45 minutes -- that's 2.75 hours.
If YOU want to hurt this creature in the way that he was trying to hurt you -- here's what to do:
Take whatever you make per hour, and donate 2.75 hours worth of your time to the Alliance.
If you make $10 per hour, that's $27.50.
Because your effort has to match his.
Right?
At least match his.
Or we'll never win.
If you want to rebuke him, you need to demonstrate that when he pushes, you'll push back.
At least as hard and preferably a lot harder.
The reason he was trying to shut us down is that he's AFRAID of what we're saying.
Good.
Show him he has reason to be afraid, not just of our message, but of our POWER to get it out to the literally millions of men who need and are ready to hear it.
Be clear: those who would close us down are contemptuous of you.
To them, your life has no validity.
You are immature and incomplete.
And what you have to say should not be heard.
The only reasonable response is to say: I WILL BE HEARD.
I HAVE A RIGHT TO BE HEARD.
I'M A MAN.
I'M PROUD TO BE A MAN.
I'M PROUD TO BE A FROT MAN.
PROUD TO BE MASCULINE.
PROUD TO BE FAITHFUL.
PROUD OF THE PHALLIC LOVE OF MAN.
And I won't let anyone silence me, I won't let anyone censor me, I won't let anyone shut me up.
Not these "religious" hypocrites and not these ridiculous cuntboys, whose "sex" life centers on their shitholes.
I'M A MAN.
PROUD OF MY MANHOOD.
I understand:
PHALLUS IS MANHOOD
MANHOOD IS MAN.
PHALLUS

FIDELITY

MASCULINITY
I'm working for a world in which all three are honored, cherished, and exalted.
AND I WON'T LET ANYONE STOP ME.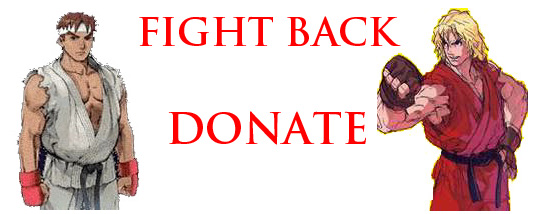 © All material Copyright 2006 by Bill Weintraub. All rights reserved.


---
Add a reply to this discussion

---
Back to Personal Stories
---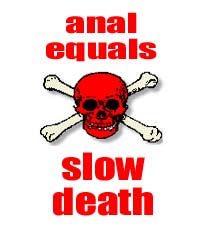 ---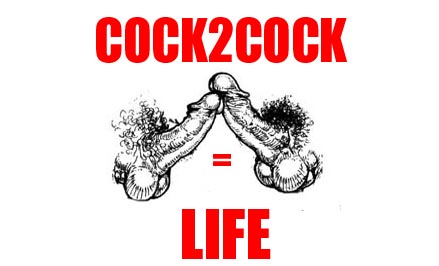 ---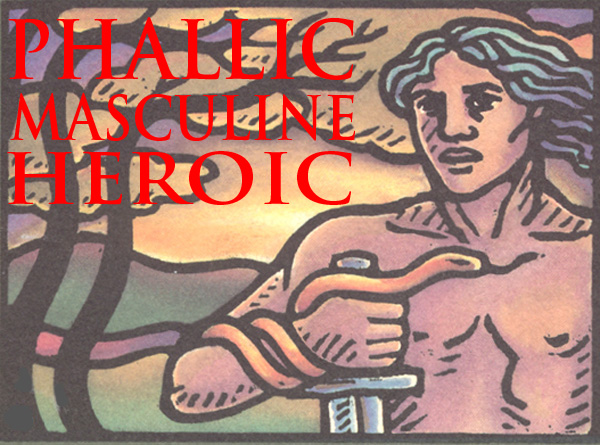 ---


AND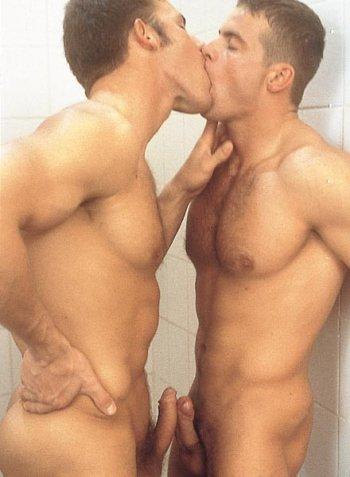 ---
Warriors Speak is presented by The Man2Man Alliance, an organization of men into Frot
To learn more about Frot, ck out What's Hot About Frot
Or visit our FAQs page.
---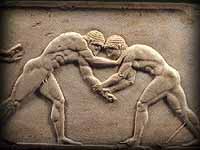 | What's Hot About Frot | Hyacinthine Love | THE FIGHT | Kevin! | Cockrub Warriors of Mars | The Avenger | Antagony | TUFF GUYZ | Musings of a BGM into Frot | Warriors Speak | Ask Sensei Patrick | Warrior Fiction | Frot: The Next Sexual Revolution |
| Heroes Site Guide | Toward a New Concept of M2M | What Sex Is |In Search of an Heroic Friend | Masculinity and Spirit |
| Jocks and Cocks | Gilgamesh | The Greeks | Hoplites! | The Warrior Bond | Nude Combat | Phallic, Masculine, Heroic | Reading |
| Heroic Homosex Home | Cockrub Warriors Home | Heroes Home | Story of Bill and Brett Home | Frot Club Home |
| Definitions | FAQs | Join Us | Contact Us | Tell Your Story |


© All material on this site Copyright 2001 - 2010 by Bill Weintraub. All rights reserved.