Good Question
3-11-2002
i was chattin with a young guy the other day and told him i wasn't into anal
and he said me neither
and then he said
why would a man do that to another man he loved?
COCKRUB WARRIORS RULE
---
Re: Good Question
3-11-2002
Without a doubt Bill there are many guys, young and old alike, who have the same question and dilemma we did and do. It's just simply unnatural for a one man to stick his dick in another man's ass. It wasn't a thought I ever had growing up. It wasn't until I started buying gay porn films that I first saw butt fucking. I thought exactly what the young fellow said to you. Why would a man do that to another man. Furthermore, why would the guy getting fucked want to? The expressions on the faces were not of pleasure, but of pain. There's a whole hell of a lot of pleasure to be shared in frot, and no physical basis for pleasure for the guy getting fucked. Of course we know what we want and it isn't another man's cock up our ass. I want all of him on me, man to man !
FROTONIAN BROTHERS and DICK2DICK and COCKRUB WARRIORS RULE !!!!!!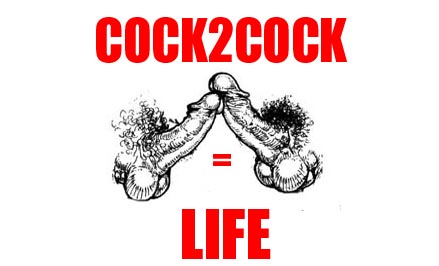 ---
Add a reply to this discussion

---
Back to Personal Stories
---


AND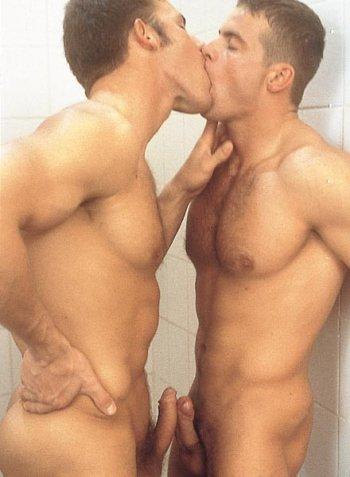 ---
Warriors Speak is presented by The Man2Man Alliance, an organization of men into Frot
To learn more about Frot, ck out What's Hot About Frot
Or visit our FAQs page.
---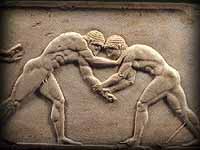 | What's Hot About Frot | Hyacinthine Love | THE FIGHT | Kevin! | Cockrub Warriors of Mars | The Avenger | Antagony | TUFF GUYZ | Musings of a BGM into Frot | Warriors Speak | Ask Sensei Patrick | Warrior Fiction | Frot: The Next Sexual Revolution |
| Heroes Site Guide | Toward a New Concept of M2M | What Sex Is |In Search of an Heroic Friend | Masculinity and Spirit |
| Jocks and Cocks | Gilgamesh | The Greeks | Hoplites! | The Warrior Bond | Nude Combat | Phallic, Masculine, Heroic | Reading |
| Heroic Homosex Home | Cockrub Warriors Home | Heroes Home | Story of Bill and Brett Home | Frot Club Home |
| Definitions | FAQs | Join Us | Contact Us | Tell Your Story |


© All material on this site Copyright 2001 - 2010 by Bill Weintraub. All rights reserved.