11-26-2005
yes bill and all the other warriors
real love is LIGHT and not darkness...
each of us warriors is a son of light...
engaged in a war...
which the dark side ( bfd) has forced upon us...
we are like single light beams ...
in an endless dark space...
looking to find each other...
and to concentrate and focus on...
THE LIBERATION OF REAL GODLY WARRIOR LOVE
the more light beams will come together ...
the brighter the spot will be...
and then one day...
the awesome will happen...
the concentration of the light beams will be so high...
that the spot will become a dynamic of itself...
it will receive the SPARK OF LIFE
and a new SUN will be born...
exploding into life...
burning the darkness and its followers away...
A NEW SUN WILL BE BORN
A NEW AGE WILL BE BORN
AND IT WILL BE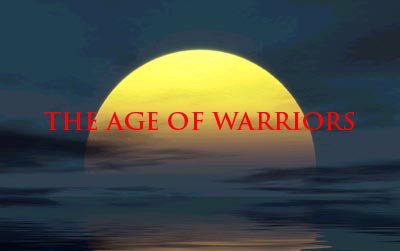 HEHE ;)
SO FAR FROM JEDI FOR OUR SPIRITUAL FEEDBACK :)
however
let me say some words to the last message posted to the rape culture topic and a possible explanation why so much guys fall prey to the B.F.D and its A.P.E culture.
The first problem each gay person encounters in his personal development is the one that he is born into a homphobic world that wants to make us believe that there is something wrong with us and our sexual orientation...
(christianity/judaism/islam)
these religions are not WARRIOR CULTURE FRIENDLY just as the B.F.D on the other side.
our war in my view is waging on two fronts
namely against those religions and the B.F.D.
In my next posts i will try to enlighten the unholy alliance between this two forces.
however...
we are born into a homophobic world...
So men and women are taught to HATE themselves if they realize SEXUAL SAMESEX FEELINGS in themselves...
especially men lose touch with themselves and the inner warrior (the true self).
but still they have sexual desires and pushing from inside ...
in order to break free...
from this ordeal...
sooner or later they find their way into the b.f.d.
where they can translate their inner SELF HATE
into action...
namely by engaging in SEX OF HATE
namely RAPE=ANAL SEX
here they find of course sexual relief...
but of course not REAL PURE love...
but...
FALSE LOVE...
a love they are confusing with real love...
so in a way...
the traditional religions cause the self hate...
and the B.F.D. is deepening the self hate
by encouraging the people to live out their SELF HATE...
and to destroy one's self
it's an endless spiral down...
WE WARRIORS ARE THE ONES
THAT HAVE WITHSTOOD THIS SPIRAL DOWN
WE HAVE TAKEN ISOLATION AND SUFFERING ON US
AND WE ARE NOT LETTING TO FOOL US
NOT BY THE RELIGIONS WHICH ARE NOT OURS
AND NOT BY THE SLUTS of the B.F.D.
WE LOVE BEING THAT WHICH WE ARE
WE ARE PROUD TO LOVE MEN AS MEN
AND WE HAVE DEEP SPIRITUAL RESPECT
FOR OUR MALE SEX
SO WE WILL NEVER ENGAGE IN RAPE.
AND WE ARE HERE ON THIS WORLD
FOR A -----REASON------
THIS WORLD THAT IS IN THE GRIP OF THE DARK FORCE
SHOUTS OUT FOR LIGHT AND LIBERATION...
AND WE HAVE THE POTENTIAL AND POWER TO DELIVER THIS.
WARRIORS...FEEL THE LIGHT IN YOUR HEARTS
FEEL THE DEEP LOVE FOR LIFE AND EXISTENCE
BURNING IN YOUR HEARTS
FOLLOW THE CALL OF YOUR HEART
AND FULFILL YOURSELF...
---
11-26-2005
Re: RAPE CULTURE
Bill I thank you for your post. Somehow it's helped me to find some element of sense in Sam's senseless act of suicide. I don't believe suicide is an option nor should it ever be an option. But, that is my own personal thinking. I just really think there are other ways to deal with things even in dealing with the BFD and it's buttboyz other than checking out with suicide.
Jedi your posts are inspirational and make sense. I always enjoy reading what you have to say. Regarding religion and specifically Christianity, you're right, it is NOT warrior culture friendly in the form that Christianity is today. BUT, Christianity has not always been in the form it is in today. Early Christianity was NOT like our modern form of Christianity. In fact, an early Christian coming into the modern world would only vaguely recognize our present form of Christendom and being a part of the Christian MOVEMENT (and that is what Christianity began as...a MOVEMENT...not a religion). In fact, in some cases, an early Christian coming into the modern world might well even think that we modern Christians are a pack of apostates and infidels. Christianity has changed much since the inception of the official Church in the 4th Century CE.
There is an overflowing amount of warrior motif and symbolism in the New Testament. The Book of Revelation, in fact, is filled with warrior symbolism such as swords, eagles, etc. St. Paul, in his letters to Timothy and the Church, encourages both to "be good SOLDIERS (ie: Warriors) for Christ." In the Epistle of Ephesians he writes of the Armor of God and how the faithful are to put on that Armor of God. In Revelations we see a different portrayal of Jesus the Christ. In that book Christ is no longer the meek and passive lamb but becomes the mighty sword wielding WARRIOR upon a horse with an angelic ARMY behind him and under his command. Early Christians saw themselves as WARRIORS not as passive lambs as some in the world would have us believe.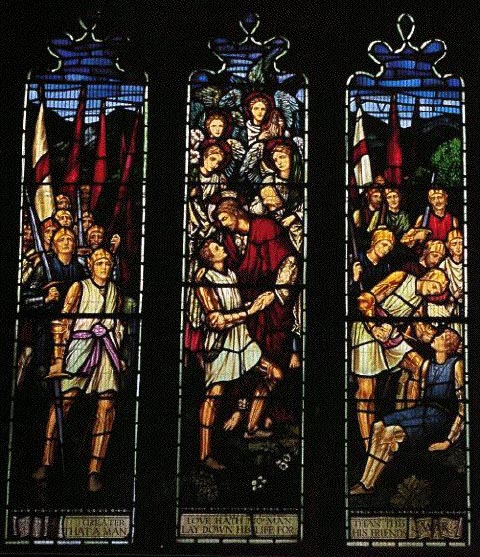 Greater Love
Hath No Man Than This
---
Early Christianity WAS Warrior culture friendly, however, modern Christianity is not just as you point out. Within modern Christianity there is a growing movement to return to early Christian roots. That movement is slowly gaining momentum. However, to truly return to it's roots Christianity and it's adherents will also have to return to being Warrior culture friendly just as Christianity was in it's beginnings.
We do, in fact, fight a battle at present on two fronts. One against the BFD and the other against religions that tell us same sex attraction is wrong and "sinful." However, most if not all of our religions have badly gone astray and have even become lost in their own apostasy. In terms of Christianity there are plenty of examples of men in the Bible who were frot brothers. Namely, the example of King David and Jonathan. It is clear that they were frot buds for many years of their lives. It is clear that they loved one another deeply. Yet, instead of being damned and judged to the realms of Hell, God blessed them both! David went on, after Jonathan's death, to become the greatest King in world history. Both of these men were WARRIORS. Further, Jesus the Christ had plenty of opportunity to condemn and teach against frot BUT the fact is He DIDN'T! In the story of the Centurion who came to Jesus and asked him to make his "slave" well the original Greek term translated as "slave" really translates to "lover" and specifically "male lover." Jesus healed the slave/male lover of the Centurion. Jesus had the perfect example in this story to teach against same sex attraction as being wrong and sinful. BUT, Jesus did NOT take that opportunity to teach that same sex attraction was wrong or sinful!! Instead, Jesus blessed the Centurion and healed his male lover!! That act alone speaks volumes about same sex relationships!!
---
11-27-2005
Re: RAPE CULTURE
Hello warrior
Excellent words Sir Robert...the b.f.d. is a cult of DEATH.
And it's our task to kick this demonic cult back into the infinite darkness where it came from.
(hmm? :) i guess i use my boots with the steel caps , hehe )
However...
Lots of warriors on this sites will come from various religious backgrounds some will have monotheistic (one god system) backgrounds like christians ... jews...or muslims, some will have polytheistic (more gods system) backgrounds like hindus or pagans...some will be free spiritualists and some again atheists and so on...
However what is important to know is that everybody CAN be part of the warrior movement...because
WHATEVER RELIGOUS BACKGROUND WE HAVE
WHATEVER RACE WE ARE
WHATEVER LANGUAGE WE SPEAK
We all are descendants from one planet..
and that is OUR planet EARTH.
Put for one moment the heavens of god / the shangri las / the eternal hunting grounds and so on beside and focus for one moment on our wonderful blue planet in space that is our home...
here is where we come from here is where we are all BORN.
Here is the place where we aim to establish the warrior spirit which will us lead over the borders of our planet into space and beyond...
Seems to be far fetched at the moment to present such a picture of the warrior movement and where it's possibly going to lead to...
but never underestimate the power
a big goal can have on each of his followers.
We aim to establish a new age
THE AGE OF WARRIORS...
For this we need a clear spiritual vision that gives sense and power to our goals...
and that will lead us step by step to the fullfillment of something we feel we are born to fight for.
Today humankind is on the step where it is ready to leave this planet and start colonizing or invading other planets in our planetary system (at least)
so many would agree right now...
but i think the truth is different
for a long time we are actually able to leave the boundaries of our planet and for a long time we have been actually able to reach other planets with human crews but what happens is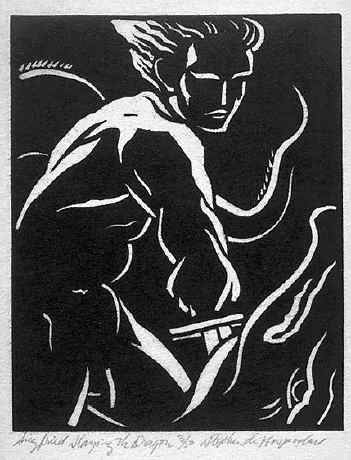 Siegfried, a Noble Son of Nature, slays the dragon of avarice
NOTHING...
The earth with its problems of overpopulation
pollution of the enviroment
cutural decay
predatory capitalism
rich/poor division
disease
and many more
is like an apple that started to foul...
BECAUSE WE DON'T EXPAND INTO OUR PLANETARY SYSTEM AND LATER BEYOND
We don't expand because we don't have a clear spiritual vision that leads us to this...
and we warriors are here to deliver this vision.
We will stop the fouling of the apple and bring in our Masculine Aggressive Energy and ability of BINDING LOVE to save the planet.
Sounds again a bit far fetched but guys ...on the beginning of everything there was a vision.
AND WE HAVE IT and more then that...
we have the energy flowing in us to bring this vision into reality...
You dont believe it
well feel it ;)
you are the chosen one...we are the chosen ones.
Still a hyper big way to go ...i know...
so let's come down to current sucking reality.
As i said we are here on this planet
TO ESTABLISH THE AGE OF WARRIORS
In order to be able to this we have to focus our spiritual energy on that.......
and understand what drives a warrior and how he finds fullfillment.
Well the easiest way to understand the drive to fullfillment is the SEXUAL...
because we all know how and (slowly) why to do the SEX in a RIGHT WAY.
We simply follow our natural love energy inside.
SECOND...
we have to converge the basics of our beliefs and spiritual ways
that is...
spiritual fixpoint (god/goddess) is our planet earth
as we are a life cult/religion and not a death cult our spiritual life focuses on the here and now (living time)...and not on life after death (death time).
nobody is born with an original sin...we are all born INNOCENT and our task is to carry this innocence with pride and to protect it from everybody that want to manipulate (penetrate) any weakness or sins into us.
death is a part of life and not the other way round and when our time comes we have to face it with the heroic power of a warrior and fight till the last blood drop, and not giving in like a weak fearful nothing...only so we will be granted to incarnate again having the chance to live again a warrior life in all his fierce beauty.
there are no sins to be confessed / transported to any spiritual figure...the only sin is to betray or give up the innocence in us and with it yourself...

whatever we experience in life ... it is an integral part of us and makes up that what we are, it makes up ourself, it makes up our innocence in whole...

giving up any part of it means givin up our innocence that makes us spiritually free and independent.

psychotherapy is modern crap...go and get a course in karateka or another martial art...
protect your innocence and the innocence of your fellow warriors and loved ones.
here and now we live...so live your life with pride and strength...dont let yourself be fooled by the demonic cults of death...your life is holy / your existence is holy / your love is holy...join the warriors and EMPOWER THE MOVEMENT OF LIFE ...
well i leave it up to you guys to add more to these lines that could be summed up in a
Holy Warrior Book of Statements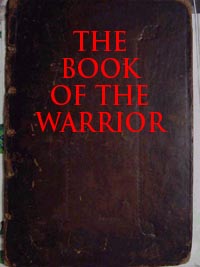 that lead us the way.
JEDI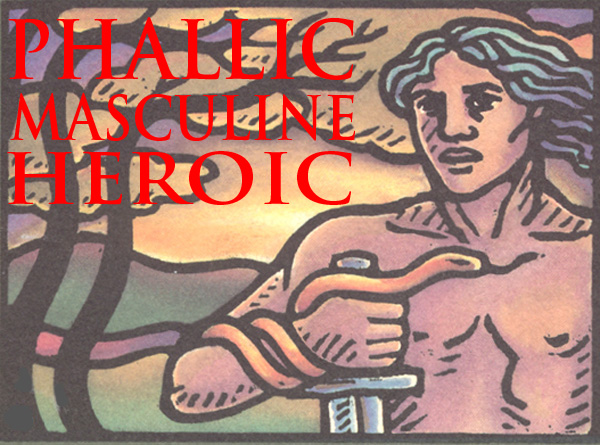 COCKRUB WARRIORS RULE
---


AND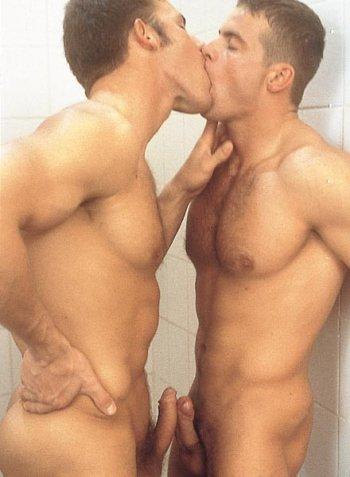 ---
Warriors Speak is presented by The Man2Man Alliance, an organization of men into Frot
To learn more about Frot, ck out What's Hot About Frot
Or visit our FAQs page.
---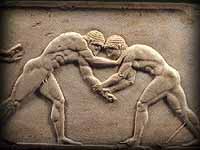 | What's Hot About Frot | Hyacinthine Love | THE FIGHT | Kevin! | Cockrub Warriors of Mars | The Avenger | Antagony | TUFF GUYZ | Musings of a BGM into Frot | Warriors Speak | Ask Sensei Patrick | Warrior Fiction | Frot: The Next Sexual Revolution |
| Heroes Site Guide | Toward a New Concept of M2M | What Sex Is |In Search of an Heroic Friend | Masculinity and Spirit |
| Jocks and Cocks | Gilgamesh | The Greeks | Hoplites! | The Warrior Bond | Nude Combat | Phallic, Masculine, Heroic | Reading |
| Heroic Homosex Home | Cockrub Warriors Home | Heroes Home | Story of Bill and Brett Home | Frot Club Home |
| Definitions | FAQs | Join Us | Contact Us | Tell Your Story |


© All material on this site Copyright 2001 - 2010 by Bill Weintraub. All rights reserved.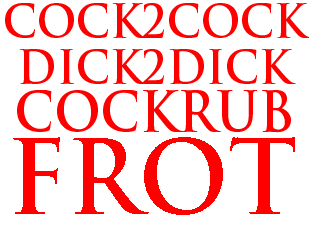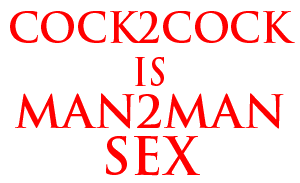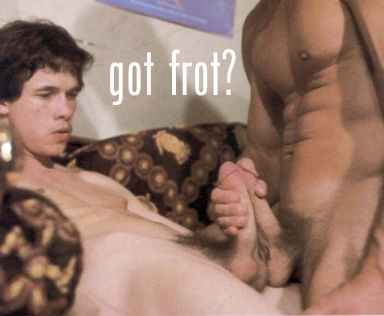 | fighting |combat sports |martial arts |kickboxing |karate |wrestling |jiu jitsu |extreme fights |


| fighting |combat sports |martial arts |kickboxing |karate |wrestling |jiu jitsu |extreme fights |

| fighting |combat sports |martial arts |kickboxing |karate |wrestling |jiu jitsu |extreme fights |

| fighting |combat sports |martial arts |kickboxing |karate |wrestling |jiu jitsu |extreme fights |

| fighting |combat sports |martial arts |kickboxing |karate |wrestling |jiu jitsu |extreme fights |

| fighting |combat sports |martial arts |kickboxing |karate |wrestling |jiu jitsu |extreme fights |
---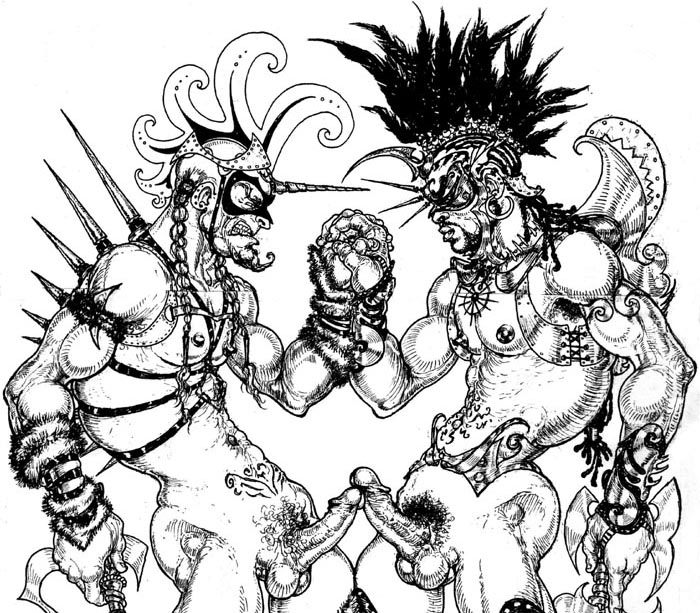 ---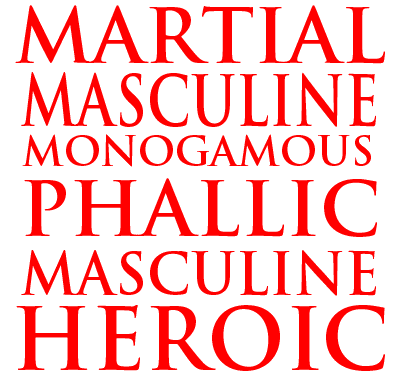 ---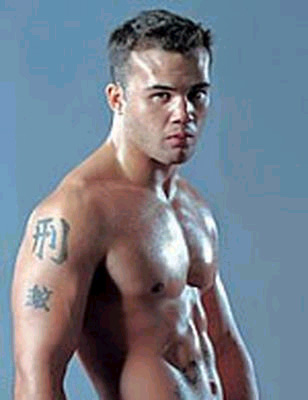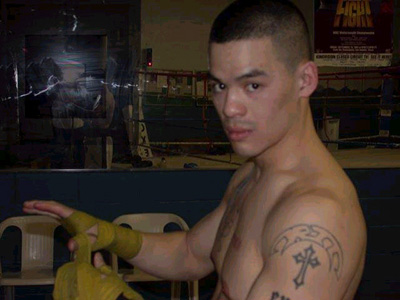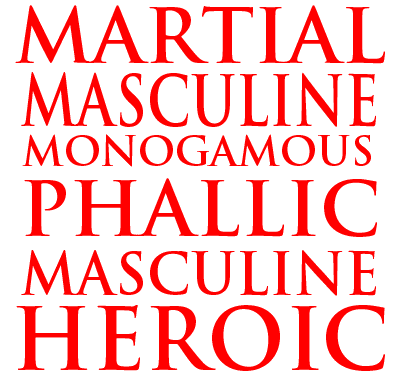 ---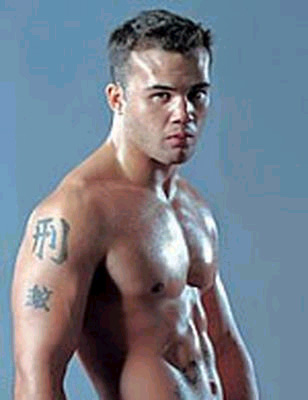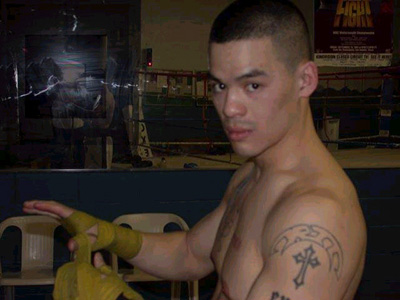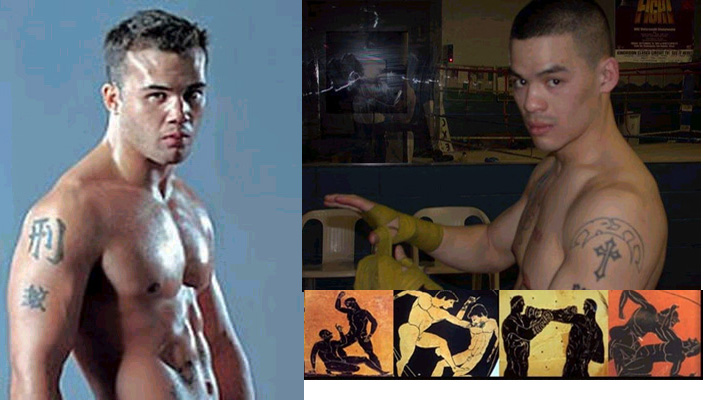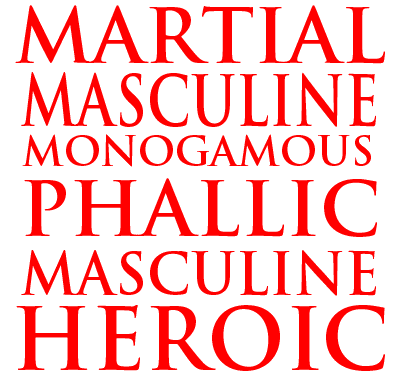 ---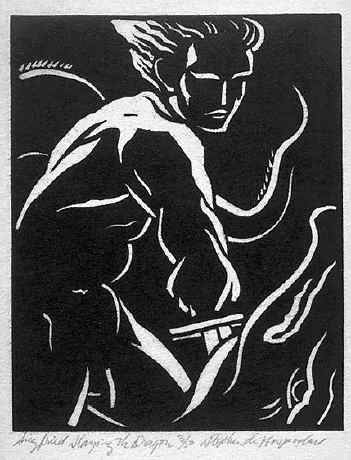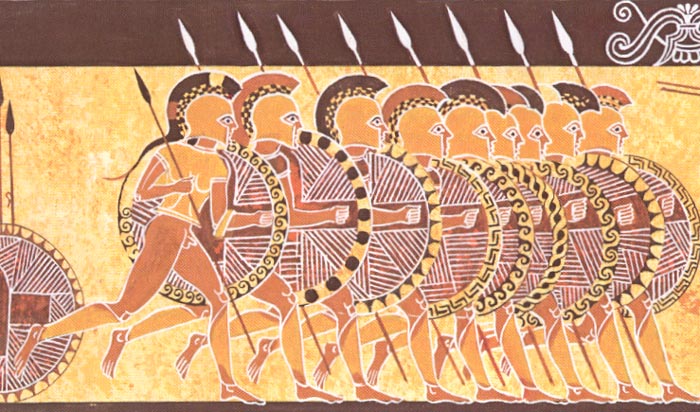 ---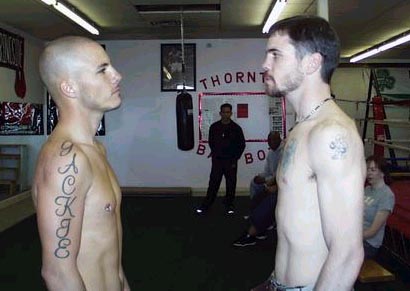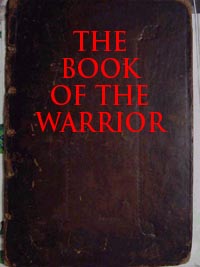 ---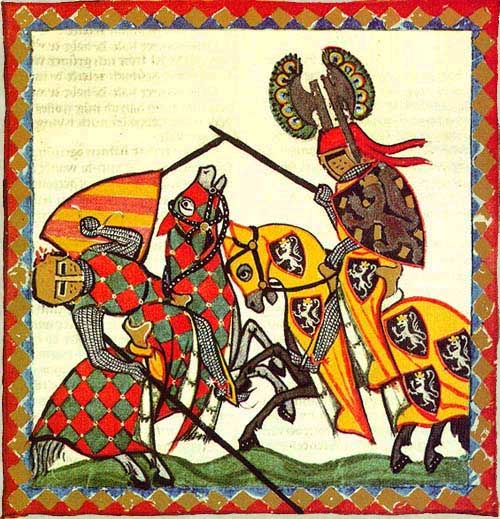 ---