---
Frot Friend in North GA
I'm looking for a nice, long-term frot -- friend in the North Georgia (Ellijay) area. Someone who would enjoy the total frot experience as it is described in this website. The slow, intimate, one-on-one, full-body contact, fully embraced with deep passionate kissing, sensual C2C rubbing til we reach the explosive climax is a great experience I want to share with a good, long-term friend as often as possible.
I'm 5'6", 6"c, 150 lbs average built guy, moderately hairy, bald, and bluish/gray eyes. I look forward to hearing from you, if you want a serious, long-term, frotting, friendship and possible LTR.
Mike
---
AUGUSTA Frot Buddy
I'm a straight-identified, white 22 year old in Augusta looking to experiment. I'm 5"4', 136 ish lbs and about 6.5 inches, cut. Not too hairy, fit.
I'm looking for an 18-30 yr old masculine, fit guy to get to know and have some discreet fun with.
Thanks!
Steve
---
Looking for frot partner
I'm in sw ga (Albany) and I would like to find a frot buddy. I'm hoping there's someone in this area who is looking for the same. Please reply if you are near and would like to get to know each other.
Edward
---
Is "Lonely in Lawrenceville" Too Cliche?
Haven't had a jousting session since I was young, but lately I can't get it out of my head! I'm looking for a discreet buddy to reacquaint myself with what is to this day my favorite act of intimacy (which to my surprise and delight has both a name and what seems to be a pretty widespread following in the adult community -- I'm so glad this doesn't have to remain a pleasure of the past!).

I'm 19 years old, Caucasian, 6'1" weighing in somewhere around 145 lbs. (admittedly tall and thin -- though on the off chance someone out there is interested in taking on a fitness project I'm very interested in packing on some muscle and would welcome a trainer/workout buddy). A little over 7 inches, cut; sparse body hair; very clean and of course disease-free. Low-key, easygoing, and very discreet, I identify as straight and carry myself accordingly.

Looking for someone within 10-20 years of my age, preferably masculine and fit, with below-the-waist measurements comparable to my own (though if you're hiding a footlong behind that zipper I won't complain). I'm also very interested in getting to know you, developing a real and lasting friendship, so meeting for coffee somewhere and learning a little about one another is how I'd like to start things.

Based in Gwinnett County, but willing to travel within reason, I'm looking for something simple, platonic in nature and appearance -- in short, a friend with whom I can share a private pastime (i.e. mutual masturbation, handjobs, and most importantly frottage). Never been too crazy about the make-out scene, but kissing isn't an absolute objection, and I'm a sucker for spooning. Penetrative sex of any kind is naturally off the table. I live with several roommates so I'm afraid I can't host, but as I said I'm more than willing to come to you. So if any of this rubs you the right way (pun intended), shoot me an email with stats or, better yet, pics. Here's to what I hope is the beginning of an exciting new companionship.

Cheers!

Todd
---
Atlanta area masculine guy looking for ongoing Frot bud
Atypical masc guy here looking for an ongoing frot bud in the Atlanta area. I like the feeling of rubbing cocks with another guy and sharing fraternal intimacy and friendship. You will find that I don't fit any scenes or stereotypes -- I kinda reject the whole "gay" thing.
Looking for a guy who is over 30, masculine, goatee is a huge plus.
I am five ft eight, one forty five, 30"w. I am of Japanese descent, 28, average wholesome good looks, fit, clean, and in need of some m2m understanding.
Tosh
---
Professional Guy Seeking Frot Buddy in Atlanta
Hi. 39 yo professional BiWM in Atlanta. Live a pretty quiet, routine life. Would love to find another frot guy to spend time with. Generally attracted to a guy within 10 years of my age. A sense of humor is a huge plus and a kind heart is a must.

John
---
frot in N ATL/roswell area
just found this site, straight, looking for frot buddy 20 to 30 yrs in shape. im new to this

Chris
---
Cobb County, Atlanta: New to this! Looking for a great guy!
Finally have discovered the term for what I like to do most. 19 years old, White, 6' even, 215 lbs. I am very personable and get along with most everyone. I'm a 100% masculine college student and am looking for someone who, like me, works out and is motivated to stay in shape and take care of their body. Nobody over 24-25 please!

Billy
---
SW Georgia frot partner
Looking for frot partner in SW Georgia. I am single WM in Americus

Michael
---
Frott artist looking for models for drawings and vids
Hey frott. buds,
Artist looking for frottage models for pen & ink drawings as well as experimental vid clips for C2C art project. You can sample my work with BLAADOKZ & KRUNDOUN here at Bill's site. By no means do you have to look like these two guys - I have a more realistic line of works & am interested in developing stronger images for the Man2Man Alliance to help promote this movement ! There is still too little focus in the tired, boring, dangerous, non-erotic 'Rectal Obsessed' world we live in. I'm fed up & feel the best way to fight the destruction of gay & bi 'REAL MEN' is to create more positive erotic images in this ideal style. This requires interest & assistance from other Warriors ! I DO NOT discriminate on age, type, color, etc. Long as it's legal. Privacy is respected at all times & I expect the same in return.
Thanks,
EROS V
---
Atlanta Frot bud
I am 5'6" 140 bls slim/toned african-american Hoping to find someone that is into Frot in the Atlanta area will travel some if need to...

Mark
---
CLEVELAND / NE GA frot buddy
I live in N.E. Ga. (Cleveland area). I'm 59 years young, have a goatee, wear glasses/hazel eyes, bald on top hair on sides, and carrying a few extra pounds. Looking for a frot buddy/jo/friend. Want to do things together like; fishing, going to a movie, out to eat, walking, just staying in listening to music, or watching tv. I haven't had a frot buddy since I was a teen. But I sure do think about it alot! Looking forward to having one again soon, to relive some memories and create some new ones with you. Waiting to hear from you. Contact me at

James

Hope it's soon.
---
Lawrenceville outdoors lover looking...
Looking for a companion with similar interests. I'm into anything outdoors. White water rafting, off-roading in my jeep, swimming, fishing, canoeing, and hiking.

Looking for a true friend to share these pleasures with and enjoy fringe benefits including a good grind in the woods and water. Must be discreet (married).

I'm 6'3", 175lbs., light brown hair, blue/green eyes, and goatee.

naturalman
---
31088 married frot bud
Married guy looking for same to have frot time with from time to time. Have been doing this a while never knew there was a name for it, but have been enjoying it, Enjoy full nudity, and kissing. looking for a guy who is looking for about the same as I am, and can get away from time to time, can host once in a while. Really looking forward to meeting some one. contact me at

Jim
---
ATHENS Frot buddy
Hi-Im looking for a buddy for one on one cock to cock action. I live near Athens Georgia area. Im 5"6 ft tall, 170 pds, 51 yoa- by the way im not old looking, except my hair which is salt & pepper. Im smooth so I am looking for a smooth guy also! I have a mustache but no beard. 34 inch waist, small pot belly, not fat. I can deal with a small belly but not a fat guy. My cock is about 6 inches & thick when hard. I like all sizes of cock - but please have at least 6 inches! Im very hot & passionate about frottage action! I love to get totally naked Love to kiss, Hug, going chest to chest, stomach to stomach, waist to waist & Cock To Cock!!!! I like it standing up at first hugging, kissing deeply, stroking our hard cocks together then slapping them against each other-- then get in that bed rolling together but using some lube on our cocks to slide them up & down on each other. I like to get them together in my fist & stroke them with lube! I can cum like that or laying on top of you- either way- Please contact me at this e-mail--

Tommy

Thanks -- hope to see you soon!
---
Looking for a Frot Buddy NW Georgia
Looking for a Frot Buddy in Northwest Georgia area. I am interested in meeting someone that I can have a long-term relationship with. I love the masculinity and intimacy of frot and would love to meet another like minded man in my area. I am a pretty average guy 6'2" tall 196lbs and 23 years old. If anyone is interested drop me a line at

Georgia Frot
---
SW GEORGIA looking for Frot LTR
Hi Fellow Frot Lovers.

I am 37 yr old very Masculine GWM who never thought there where others out there that enjoyed Frot. Since my first same sex sexual encounter I have always enjoyed this the most and miss it.

I'm not looking to hook up but to become friends with or even find a faithful loving long term relationship.

Anyone in the GA or South Carolina / Alabama area email me so we can talk and get to know each other!

Name: Tommy
Location: SW Georgia
Age: 36
Ht: 6'3
Wt: 200
White/American Indian origin
Tall, Dark, and Handsome

Sincerely,

SexySouthernFrotGent
---
Coastal GA Looking for Buddy
I'm new to all this and am relieved that there are other guys like me out there. I am looking for a buddy who shares this interest with which to talk and share. Should frot occur, then that would be a plus, but not foremost in my mind at this point. In my mid 50's, I'm 5'11", 182 lbs with greying hair, exercise regularly, in good shape, and married.

gaanteater
---
NEED FROTTAGE PARTNER NOW
What does a guy have to do to find another guy to frot with?

me: blk, 42, 5'9, husky build, 6.5"cut...wants nothing more than to get together with a guy and cum over and over and over with his cock rubbing against another cock.

cum on guys...can host...let's do this.

freakydeaky
---
Frot with Love
Tired of typical gay sexpectations. I am a loving, masculine, compassionate 37 y/o guy (5'10", 160lbs, mod. hairy, brown hair, green eyes) who is attracted to other guys. I love the idea of frot and endeavor to find a dude who is sure of himself and his sexuality and is longing to cultivate a relationship with another male, with frot and NOT anal as sexual expression. Physically speaking, I am attracted to younger guys who are smooth and around the same size as me. I would love to meet someone who likes to go see live music, hang out with friends, walk through the park, ride bikes, etc. E-mail me if this interests you and we can talk more. Thanks for reading and good luck in finding what you want out there!

c-frot
---
bump-n-grind
30, 5'11, 170, 33w, shaved head, athletic, masc, darkskinned, sexy as hell looking for another cool masc sexy dude who likes to grind. Luv that dic2dic. Definitely dig a dude who can cum grinding.

sexymuthafukka
---
Sounds good to me
Wow! This site sounds like just what i am looking for. Married guy wanting to expeiment with another man. Uncomfortable at the thought anal and the risks involved. I'm 38, 6'1 225 moderatly hairy. Have been told I have a nice cock!

If you are discreet height weight propotianate and in the Alpharetta/Cumming /Duluth area hit me with an e-mail

lonelee
---
thickblk4thickblk
thick black brutha in atlanta looking for frontage partner...i'm not into the gay or club scene...6ft 225lbs...pecan complexion...38yrs.....a dark skin brutha is a plus but not manditory....

thickatl
---
New to this!
Who knew there was a name for what really turns me on? This is great. I'm a bi guy who rarely gets out. I'd like to chat with guys in Atlanta who are also new to frot. Let me hear from you guys.

Hot for Frot
---
Blk GA Frot Lover sks Frot buddy
Why is it so hard to find guys who enjoys frottage? I think frottage is the coolest thing, but can't find anyone open-minded enough to share it with. I'm a 41 y/o blk male, 5'9, 250# (stocky) guy who enjoys hours and hours of c2c rubbing, touching and etc. I live just south of Atlanta and the airport. If interested in fulfilling both of our needs, get back at me. Be serious. I'm DD free. Have pix on request. Hey, let's do this now!

adorable_m_98
---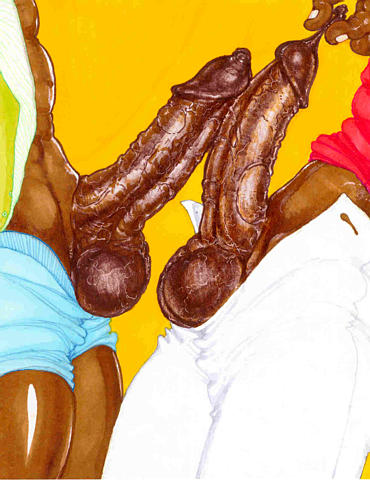 Art
by
Eros V
---
POSTING PROCEDURE and POSTING GUIDELINES
Welcome to Frot Club!
Frot Club is currently being hit with a large volume of spam.
For that reason, please reply to existing posts via the poster's email address.
Please submit NEW POSTS via email to bill@man2manalliance.org
Your email should contain the following information:
Please remember, in composing your post, that our boards are for guys looking for an LTR or a long-term Frot buddy.
They're not for guys who are promiscuous or looking to hook up.
For that reason, please be mindful of language. Posts should read "looking for 'a friend,' 'a buddy,' 'a guy'." Posts which read "looking for guys, buddies, etc." will not be accepted.
Men who are partnered with women are encouraged to post provided they too limit themselves to one male partner.
In addition, please observe these guidelines:
POSTING GUIDELINES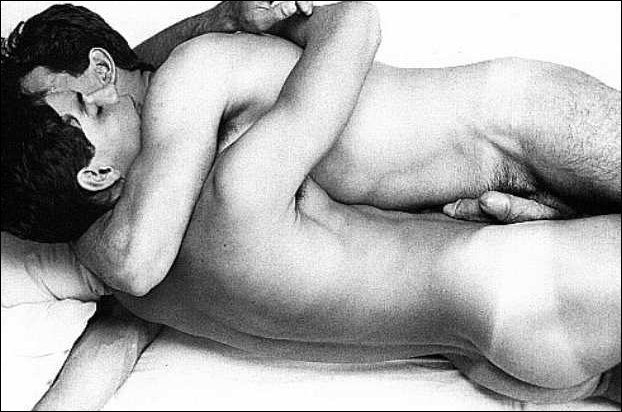 "To Love Another Man as an Equal and a Man with Total Fidelity."
Frot Club is a service of The Man2Man Alliance, an organization dedicated to promoting Fidelity and Frot among men who have sex with men.
The Men of the Alliance ask guys who want to use the club to first familiarize themselves with our ideals and goals as expressed in the articles listed on The Man2Man Alliance home page.
Again, it's very important that you familiarize yourself with the ideals and goals of The Man2Man Alliance before submitting a post.
Posts which indicate an ignorance of those ideals and goals, or that you don't support those ideals and goals, will be rejected.
Again, you must support the ideals and goals of The Man2Man Alliance in order to be posted in Frot Club.
For example:
We reject hedonism and ethical nihilism.

That means we reject any male-male sexual practice that does not directly celebrate and exalt the mutual Manhood of both Men through Combative and Aggressive Phallus-Against-Phallus.

It also means that we reject any ethical or other belief system that does not have Manhood and Manliness at its core, and that fails to identify Manhood with Virtue.

We reject the categories of sexual orientation and all labels associated with or arising from those categories, including, but not limited to, "gay," "straight," "homosexual," and "heterosexual" --

And any other labels which some creature might happen to dredge up from the disturbed and dismal depths of its UN-conscious.

We reject those labels, and we reject anyone who uses them.
After you've done some reading, understand our principles, and feel ready to post, please observe these guidelines:
Frot Club, like our other sites, is for guys who are passionate about frot and not into anal. Don't post on this board if you're into anal.
No racism. Ours is a global fraternity, and racism is not part of our warrior way.
No advocacy of drug use.
No advocacy of unsafe sex, including cum sucking and docking.
No spam, no sleaze, no tops or bottoms, and no solicitation of group or promiscuous sex.
Posts which violate these guidelines will not be accepted.
The Man2Man Alliance does not support promiscuity.
These boards are here to help men into frot connect, but only you can determine whether they'll be used responsibly.
If men into frot become as promiscuous as men into anal have been, frot will lose its innocence and joy and become yet another vector for STDs.
Don't let that happen.
Promiscuity is physically dangerous and, for most people, pyschologically debilitating.
So go for quality, not quantity.
And use Frot Club to find your Heroic Friend.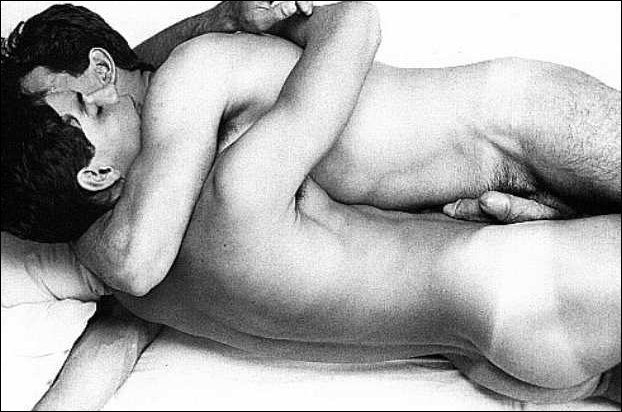 ---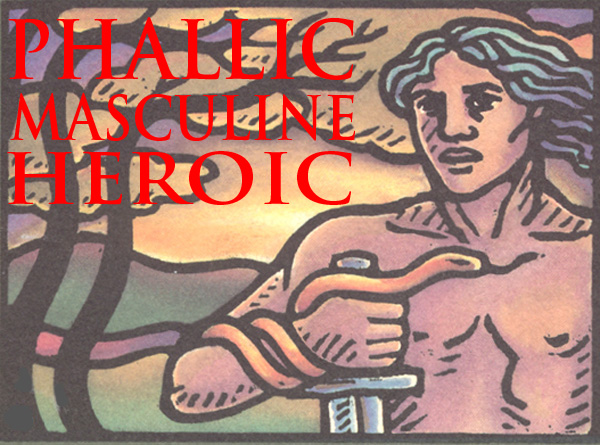 ---


AND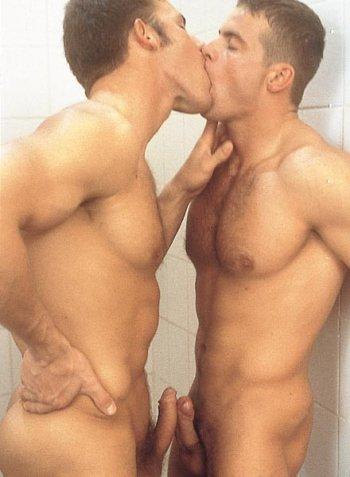 ---
Frot Club is a service of The Man2Man Alliance, an organization of men into Frot
To learn more about Frot, ck out What's Hot About Frot
Or visit our FAQs page.
---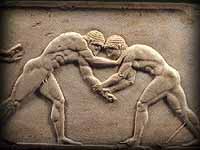 | What's Hot About Frot | Hyacinthine Love | THE FIGHT | Kevin! | Cockrub Warriors of Mars | The Avenger | Antagony | TUFF GUYZ | Musings of a BGM |
| Warriors Speak | Ask Sensei Patrick | Warrior Fiction | Frot: The Next Sexual Revolution | Sex Between Men: An Activity, Not A Condition |
| Heroes Site Guide | Toward a New Concept of M2M | What Sex Is |In Search of an Heroic Friend | Masculinity and Spirit |
| Jocks and Cocks | Gilgamesh | The Greeks | Hoplites! | The Warrior Bond | Nude Combat | Phallic, Masculine, Heroic | Reading |
| Heroic Homosex Home | Cockrub Warriors Home | Heroes Home | Story of Bill and Brett Home | Frot Club Home |
| Definitions | FAQs | Join Us | Contact Us | Tell Your Story |


© All material on this site Copyright 2001 - 2018 by Bill Weintraub. All rights reserved.