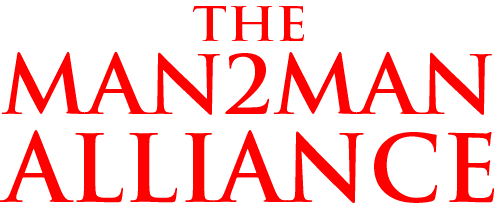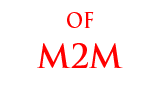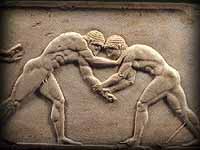 ---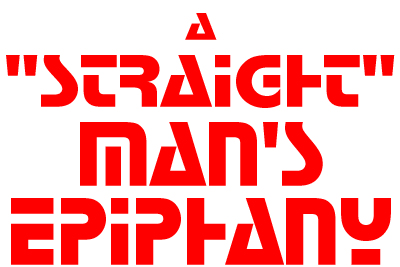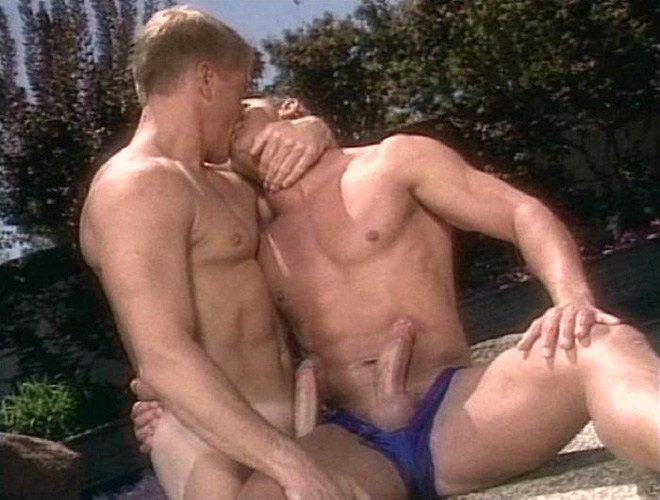 COCKRUB WARRIOR
SENSEI PATRICK

I HAVE ALWAYS IDENTIFIED MYSELF AS A "STRAIGHT" AND MASCULINE MAN. I LOVE SEX WITH WOMEN AND I'VE HAD SOME WONDERFUL AND STRONG RELATIONSHIPS WITH WOMEN IN MY LIFE.
I HAVE ALSO HAD A LONG STANDING COCK TO COCK FANTASY. BECAUSE I SO WILLINGLY APPLIED THE "STR8" LABEL TO MYSELF I INSURED THAT I WOULD NEVER BE ABLE TO ACT UPON MY FANTASY. I WORE THIS LABEL BY CHOICE...I REFUSED TO IDENTIFY MY URGES WITH WHAT I THOUGHT OF AS "GAY" BECAUSE OF THE EXAMPLES THAT SUB-CULTURE PROVIDED ME...THE ANAL AND PROMISCUOUS BEHAVIOR OF THAT GROUP WAS TOTALLY REVOLTING TO ME.
SO I MAINTAINED AN IRON GRIP ON MY "STR8" LABEL...ALL THE WHILE DOING THE SAME WITH MY D2D FANTASY.
YEARS WENT BY AND MY HOME LIFE CHANGED MANY TIMES, BUT I WAS STILL A "STR8" MAN WHO LIVED HIS D2D FANTASY LIFE IN THE BATHROOM WITH A BOTTLE OF LOTION AND A MAGAZINE PHOTO OF A GUY WITH REALLY CUT ABS. I WAS FIRMLY CONVINCED THAT I WAS THE ONLY DUDE ON THIS PLANET WITH THIS D2D FANTASY. THEN I FOUND THIS SITE...AND I KNEW I WAS NOT ALONE. MY FANTASY BURNED DEEPER, BUT I DIDN'T REALLY BELIEVE I WOULD MEET A KINDRED SOUL IN PERSON.
THEN I DID FIND HIM.
HE HAD BEEN THERE ALL ALONG.
HE WAS ANOTHER GUY LIKE ME...MOSTLY "STR8", BUT WITH A VERY SIMILAR FANTASY...I HAVE KNOWN HIM ABOUT 4 YEARS NOW (AS A "STR8" MAN) AND I HAD NO IDEA THAT HE SHARED THIS FANTASY WITH ME...NOT ONLY WITH ME, BUT ABOUT ME AS IT TURNED OUT. THE REALLY FUNNY PART IS HE WAS THE VERY GUY WHO OCCUPIED MOST OF MY FANTASY AS WELL...HE HAS REALLY NICE AB CUTS.
DESPITE THE TIME I HAVE KNOWN HIM, WE ONLY DISCOVERED OUR SHARED FANTASY A VERY SHORT TIME AGO. NOW THAT WE HAVE THIS D2D RELATIONSHIP, WE LAUGH AT OURSELVES AND OUR "STR8" LABEL.
I HAVE REALIZED THAT IT WAS NOT THE "STR8/BI/GAY" LABEL THAT I FEARED, BUT ONE THAT TIED ME IN ANY WAY TO THE SORDID ANAL THINKING THAT DOMINATES THE "GAY" MAINSTREAM TODAY ...AND ALL THE PROBLEMS THAT PRACTICE INVOLVES.
SO, WHAT DOES ALL THIS MAKE ME?
"BI"?
I GUESS.
I STILL LOVE SEX WITH MY WOMAN AND I HAVE A STRONG D2D RELATIONSHIP WITH MY BUDDY..., BUT I AM STILL A STRONG AND MASCULINE MAN.
SO IF YOU ARE A "STR8" MAN LIKE I AM (WAS?), DON'T FEAR THE LABEL THING MY BROTHER...
THERE ARE MORE OF US THAN YOU KNOW...YOU DON'T HAVE TO GIVE UP YOUR MANHOOD TO EXPLORE YOUR NEVER EXPRESSED FEELING...
YOU CERTAINLY DON'T HAVE TO GIVE UP YOUR MASCULINE CHARACTER. FIND A BUDDY...LIKE ME...AND FIND YOURSELF.
PEACE.
---
Re: A "Straight" Man's Epiphany
9-6-2002
Thanks for the personal re-statement of this site's philosophy---that no one needs to give up their masculinity to mate with a buddy.
Your experience echoes the thoughts of a married friend of mine from a few years ago. Describing himself as 95% straight, he admitted yearning for male-sex "once in awhile" but was intimidated by the stereotype of gay behavior where some guy uses another as his bitch. I told him buddies can be together in a more natural way without penetration or femme roles. And later in bed I showed him it WAS possible when we mated c2c.
After I brought him off, all he said was: WOW! with a big grin.
It was intensely MALE for him as it should be, and that's the issue. He liked it because he could still be a GUY and not give up his masculinity as you said.
We had several unions periodically, where he'd return to his wife afterward. I had no illusions it was ever going to be anything more than an arrangement of convenience. Sometimes we sit around bullshitting and drinkin beer for awhile, but we both knew he wanted male sex and that was how it always progressed.
Like you said, he was mentally able to shift gears without conflict. He could share himself equally without difficulty, heading home to his wife after a male/male experience happily and without shame or guilt. Because he still felt masculine.
As you wrote, buddies do NOT have to "give up" their essential maleness through ridiculous role playing, feminization or gross analism.
GUYS can be GUYS together.
CHEERZ BRO for discovering the truth.
DON F
---
Re: A "Straight" Man's Epiphany
9-9-2002
It was with great interest that I read the story from "T" regarding his experiences with women and his reluctance to become involved with men because of the stereotypical labels that we as gay men are often times forced to wear. Are all gay men promiscuous? No. I'm not. Are all gay men effeminate? No; I'm not. Do all gay men have anal sex? No; my partner & I don't. Are all gay men politcally and socially liberal? No; I'm not. Are gay men considered gay because they have sex with other men? No. They're not. Perhaps my understanding is limited of what the term "gay" actually means but I would interpret it to mean "one who enjoys the sexual companionship of another who is of their same gender." If the term "sexual companionship" is interpreted in what many would say is its broadest sense then we could only conclude that it would mean without touching, without stimulation, without contact, and certainly without penetration. Homosexuality in its purest and most undefiled sense is simply hearts, minds, and souls of two men (or two women) being able to connect in such a way that sometimes to experience that kinship and connectedness by way of physical stimulation is merely scratching the surface of what the two may feel for one another. Lust, as we've all experienced, is exactly what it is- lust. But genuine companionship, and deep passionate love that is shared by two doesn't always have to manifest itself in an orgasmic crescendo. Lust is lust; Love, in and of itself, is incomparable. Both can be deeply enjoyable but only one of them provides what it is that we as men find lasting and fulfilling contentedness in.
God help us to make this distinguishment. Then we become who we really are.
Levi's 501's
---
Re: A "Straight" Man's Epiphany
9-10-2002
i thank warrior levis 501s for his very eloquent post, which witnesses to the truth of his life and his partner's as gay men
and i hope "T" aka sensei patrick will respond either on the board or privately
at the same time, i don't think we can blame str8 guys like patrick for accepting the image of gay men that's presented to them in what has become a collusion between the gay and nongay media
and which they see in real life as well -- patrick lives in a big city in the bible belt, and the gay men he meets are indeed effeminate and anally promiscuous
which is what their culture tells them to be
so it's up to us to do two things:
explain to gay men that they don't have to be anally promiscuous and effeminate to be gay
and explain to str8 people, as levis 501s just did, that not all men who have sex with men are into anal promiscuity and effeminacy
the problem is that the ONLY people who are speaking to these points nationally are Chuck Tarver and myself
no one else is
and although i have no doubt a few of you, like levis 501s, are witnessing to this truth privately and of course on this board, the overwhelming majority of you are doing nothing
for example, i recently asked all the guys who've posted in Frot Club from the SF Bay area -- and there are quite a few of them -- to participate in a Frot advocacy booth at a big upcoming SF street fair
i haven't gotten one response
that's really faggy -- weak, irresponsible, self-centered -- all the things that str8 guys mistrust in gay men
similarly, it's truly remarkable to what extent the men in this club accept the high levels of pressure and coercion from their partners to have anal sex
even when you successfully resist that pressure and coercion, your anger is by and large muted -- and you never talk about it in the outside world
yet exactly that sort of pressure and coercion, when it occurs in a heterosexual situation, is called date rape -- it's a crime, and very few women nowadays will put up with it
to repeat: the tactics used by "str8" men to coerce women into having unwanted sex, and the tactics used by "gay" men to coerce other "gay" men into having unwanted anal sex, are *exactly* the same
these tactics are part of what socio-biologists call "male reproductive strategies," and it doesn't matter if the man is using them on a woman or another man
the most common, successful about 50% of the time when used by str8 guys on women, are termed "persistent physical attempts" -- that is, repeated efforts to enter the woman regardless of her lack of interest or stated disinterest in being entered
sound familiar? numerous men on this site have reported being pushed down or rolled over and having a partner "climb on top" -- persistently
the next most common strategy is the "promise of a secure future relationship" -- it's always a lie, and it's successful about 40% of the time
does that one sound familiar? it does to me: in the last two weeks, i've had two guys from this site, guys who've posted on the site, tell me that partners are pressuring them to have anal and that they're thinking of giving in because they want "a secure relationship"
reality: the guy'll fuck em, and leave em
this is rape guys -- but you don't see it that way, in part no doubt because there's no threat or use of force
but the same is true for heterosexual date rape -- threats or the use of force occur less than 10% of the time
so where's your outrage?
for example, when the brouhaha erupted last month at Fenway Health (see you should be put in jail on this board), how many of you wrote to Fenway protesting the pressure and coercion to do anal?
two of you did -- Chuck Tarver and the cockster
i don't think Fenway was exactly overwhelmed by the volume of mail they received
so like i say, you can't blame str8 guys for believing what the world tells them and what they themselves see about gay men
and if you don't speak out against these phony stereotypes, as levis 501s just did, at EVERY opportunity, you have no right to complain
COCKRUB WARRIORS RULE
bill
---
Re: A "Straight" Man's Epiphany
9-10-2002
SORRY I DIDNT POST FOR SO LONG!!!
READING THIS POST ABOVE I HAVE TO SAY THAT IT'S AMAZING TO SEE THAT SOMEBODY WHO IDENTIFIES HIMSELF AS STRAIGHT HAS SUCH HORNY MALE BONDING FANTASIES.
FOR MYSELF I IDENTIFY AS CLEARLY GAY, WHICH SEEMS TO BE THE OPPOSITE. (CLEARLY TABOOS FOR ME ARE SLEEPING WITH A WOMAN OR PRACTICING ANAL SEX, IT SIMPLY DOESNT DO IT FOR ME)
HOWEVER IN THE POINT OF COCKRUBBING STRAIGHT AND GAY SEEM TO HERE COME TOGETHER IN DESIRES AND PASSION.
NO STRAIGHT MALE / GAY MALE BORDER. WE ARE ALL MALES UNITED.
......JUST A THOUGHT.
SALUTE TO ALL YOU WARRIORS...
AND STAY CLEAN...!
greg
---
Re: A "Straight" Man's Epiphany
10-12-2002
HEY GUYS. JUST A LINE TO LET YOU KNOW WHAT'S UP WITH ME.
I AM PRESENTLY PREPARING TO MOVE TO NORTH. CAL. FROM KY. AND I'M VERY BUSY.
I AM AWARE OF SOME OF THE FEELINGS ABOUT MY POST (RE: "EPIPHANY") AND I WILL ADRRESS THEM ASAP ON THIS SITE AND VIA PRIVATE E-MAILINGS.
I VALUE AND RESPECT EVERY REPLY TO MY POSTINGS AND I THANK EACH OF YOU WHO DID SO.
PEACE.
SENSEI PATRICK
A.K.A. "T"
SENSEI PATRICK
---
Re: A "Straight" Man's Epiphany
1-26-2003
A frottage experience can happen with the least likely guy Many Years ago a very straight appearing guy in the Army andnI were traveling together we had been friends for about 6 months and saw each other socially with ouir wives and kids. We qwere traveling at night together and had paused in a motel parking lot to decide whether to gomon home or get a room for the night. I accidently put my hand on his knee and he took it and placed it on his fly where I felt a very erect penis. "Let's get a room and discuss it" Which we did. I would have never guess this tough Army Ranger was interested in me that way. The rest is as they say now history. I have had several such incidents happen through the years.
Robb
---
Re: A "Straight" Man's Epiphany
5-30-2004
what are lables. i want to be with you cuz you know i like the way you smell,look and taste. but when all is said we get together as men,friends are brothers. and do what we all do. im not st8, bi are gay i just want to be with you. thanks dave
dave
---
Re: A "Straight" Man's Epiphany
8-4-2004
If no labels, than lifestyles. I am a happily married man who has only recently taken the step of enjoying a male friendship beyond ball games, hunting and cards. I am glad I am not yet finished with life as I now can be with a man as a man without the un-necessary fears of the past that dragged me down.
I know you all understand. I B smilin'
John

AND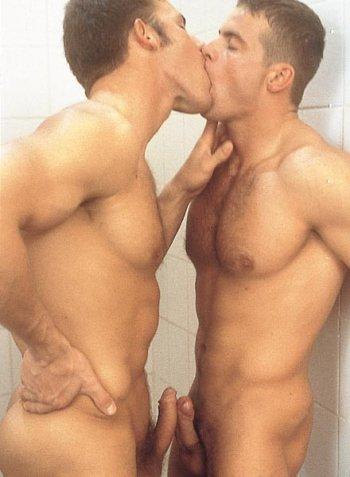 ---
Warriors Speak is presented by The Man2Man Alliance, an organization of men into Frot
To learn more about Frot, ck out What's Hot About Frot
Or visit our FAQs page.
---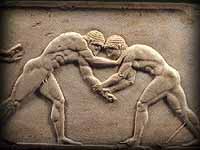 | What's Hot About Frot | Hyacinthine Love | THE FIGHT | Kevin! | Cockrub Warriors of Mars | The Avenger | Antagony | TUFF GUYZ | Musings of a BGM into Frot | Warriors Speak | Ask Sensei Patrick | Warrior Fiction | Frot: The Next Sexual Revolution |
| Heroes Site Guide | Toward a New Concept of M2M | What Sex Is |In Search of an Heroic Friend | Masculinity and Spirit |
| Jocks and Cocks | Gilgamesh | The Greeks | Hoplites! | The Warrior Bond | Nude Combat | Phallic, Masculine, Heroic | Reading |
| Heroic Homosex Home | Cockrub Warriors Home | Heroes Home | Story of Bill and Brett Home | Frot Club Home |
| Definitions | FAQs | Join Us | Contact Us | Tell Your Story |


© All material on this site Copyright 2001 - 2010 by Bill Weintraub. All rights reserved.
"peace should be the way of the warrior for he bears the cost of war"
Patrick

| fighting |combat sports |martial arts |kickboxing |karate |wrestling |jiu jitsu |extreme fights |