---
Harrisburg frot buddy
I'm a 39 year old man looking for a frot buddy. I live near Harrisburg. I am 5ft 7in brown hair and brown eyes. I weigh 190lbs and of muscular build. I have a hairy chest. I have always been fascinated with the idea of frottage but never had the opportunity to experience it. Just looking for that right frot buddy.
Matthew
---
CC Philly guy looking for frottage buddy
33yo, 190, 6'0", 7"uncut, masc, single guy looking for frot bud in or near center city Philadelphia. LTR-oriented. Send an email w/ info and pics.
Rob
---
South Jersey, Philly Frot Wrestle
OLDER? LIKE TO FROT WRESTLE? Are you 5'7" to 5'9", 160 to 180 pounds? Clean cut W single male, age 60, 5'8", about 178 lbs., average (not muscular) build, seeks a buddy who also enjoys physical male bonding via man-to-man frottage. I love tight stomach-to-stomach/chest-to-chest/crotch-to-crotch bear(bare!) hugs and wrestling around while locked up in this position. Also like sensual massage. My home is in South Jersey, just across the river from Philadelphia. If sincerely interested please feel free to send me a message. Sincere best wishes,

Danny
---
Lansdale area looking for Frot bud
Hi my name is Bill from Lansdale area looking for a buddy to Frot with. I love to roll around kissing holding feeling dick on dick balls on balls. I'm 59 years old 5 foot 11 195 pounds blue eyes. I'm in good shape. Motels are good. Looking for a buddy or friend.

Bill
---
Philadelphia (CC) guy looking for cockfite buddy
looking for athletic and fit bud w/ similar stats (age/bod) into cockfites and frot in or near Philly. 36yo, 145, 5'10", 8"x5"cut, irish-german background, masculine, athletic. Send an email w/ info and pics.

Dave
---
Southampton / NE Philadelphia frottage and pro wrestling
I am a 38 year old Bi man, 6' 2", 185 lbs, muscular and good looking. I want to find a gay/bi/straight man who is into fully clothed frottage and/or underwear frottage and who also is into Pro Wrestling. I live in Southampton, PA right outside of NE Philadelphia. If you email me please include a current face picture of yourself and I will respond to you with my face picture as well. I just discovered this site today and I am very excited, I've wanted to be with men yet have never wanted to have anal at all which proved to be a problem in the gay world.

Arthur
---
Young guy in philly
Blk 24 yo dude looking for a frot buddy. Into sensual rubbing as well as full on first to cum wrestling matches and cockfights. 6'0 215 36w 8.5in. Lookin for a regular buddy for good workouts

sizo9
---
Erie and surrounding area frot buddy
Looking for a frot buddy in the Erie or surrounding area. No anal,only cock to cock and full body contact also. Cannot host, but will travel if necessary or meet halfway.

I am 45 years old and looking for any age. I had a friend that I did this with when I was younger and realized that I really missed it and didn't know it was so popular until I found it on the internet. I want to feel another man's cock and balls against mine and grind against each other. I generally like women but miss the frottage with a man. I keep fantasizing about it constantly! Just the thought of it turns me on so much! Please reply to "gman" to find out more and we can talk about it.....

gman
---
PA - DELCO to share the heroic warrior bond
Looking for a man to share the warrior bond, and build a heroic relationship. I am 40, in shape, and looking for a straight, married, or bi guy to experience the pleasures of Frot.

I am hoping to be able to connect with another man who feels the same way, and of course to Frot.

I practice good health, and exercise, and I am into wrestling and MMA.

I do this for me, and for the male bonding, and for the warrior in me.

It's my expression of my manhood.

It's important to me to be around men who feel and express themselves as men, and enjoy the company of men.

To learn more about me, ck out my Personal Stories post

Finally I can identify on this Man2Man Alliance site.

Vince
---
Philly looking for real man2man relationship
Was so excited when I found this site because it really reflects who I am and how I feel about man2man sex.

50 year old man 5'9" 185# living north side of Philly. I am looking for a bud for a regular friend to meet and have a real man to man relationship.

I am a total frot man love kissing, wrestling grinding in a hot sweat round of power against power. I am average build not heavy. Excited to find someone with whom I can bond.

Please get in touch.

Bill
---
South Central PA cycling buddy
Married older boomer looking for close friend who enjoys cycling and occassional coffee meet for conversation and cameraderie. Cycling interest is plus. Also enjoy hiking, gym and public affairs.

Gruneheart
---
NW PA Erie county frot
50 yo looking for first time NW PA Erie county

RPL
---
Blk Man in S. Phila. Looking for Buddy
Hey, buddy! blk man, 45 y/o, 6' 2", 265, muscular build w/ gut(let me be honest!) looking for buddy that wants to do it standing up and layin down, kissing, feeling, havin you between my legs-and vice versa-with lips chests guts, dicks, balls legs together, all over each other. I'm drug/alcohol/disease free, mature w/ my own place; you be same, or at least have a safe place where we can get together. Let me know, OK?

And to learn more about me, ck out my Personal Stories post here.

phillyblkfro8
---
Philadelphia frottage buddy wanted
clean 35 year old in philadelphia looking for a frottage buddy!

discreetbuddy
---
Altoona area wrestling and frot
looking for a man who is also into frot. I am 43yo, 6'1", 185lb, smooth likes masculine like minded men into wrestling and frot

Dennis
---
LANCASTER Looking for regular frot buddy, close by
69 years old, 5' 9 1/2", 170#, 5.5", uncut, bald/shaved, white goatee & mustache, blue eyes. D&D free. In reasonable shape and health. Retired librarian, volunteer 5 days a week in a museum, driving oxen, cleaning artifacts. Attracted to masculine, muscular guys. Would prefer someone about my age and size. Looking for frot buddy close enough for sex on a regular basis, who can host, I cannot. Need lots of sex. Frot, JO, double jack, light wrestling, a lot of making out. Oral, if you want. No anal. Hiking together. Sharing life, without moving in together. Like to get to know you via email first. Exchange information about selves, our lives, our day. Exchange pictures. Meet to talk.

PS Want to know more about me?

Ck out my Warrior Fiction on this Man2Man Alliance site:

want2rub
---
Philadelphia Frot
Looking for first time frot in Philadelphia.

32y/o, wm, 5'10", 140lbs, 7" cut.

firsttime
---
Senior Frot Buddy So Jersey Near Philly
Hi Guys, masc husky smooth senior guy looking for same in south jersey near Philly. Looking for another senior into frot. Can't host here hoping you can. Email me back if you are interested.

Thanks

Peter
---
Philadelphia frot buddy
Been living in Philadelphia for just over 2 years. Looking for a frot buddy who is into grinding and j/o ONLY. Kissing is a must. If this leads to a LTR--great. I am a goodlooking BM, 47, 5'6", 165lbs, muscular build. Full lips a plus but not necessary. Must be masculine. Thanks.

Phillyfrotguy
---
PHILLY wrestle and grind
sup fellas, blk 22 yo from philly, PA 5' 11'' 201. into wrestling and grinding. hit me up at

revelino
---
READING looking for LTR frot buddy
looking for long term relationship

I live in reading.

I am looking for a frot buddy in the reading or philadelphia area ... mike

mike
---
Myerstown/Lebanon area frot friend
Looking for a frot friend - I am 42 year old white fellow

John
---
Hot Rubbin' in Delco
Hi...looking for another hot guy in Delco PA who's into frot. 56 y/o, white, 5'8", 175#, close cropped silver/white hair, salt-pepper moustache, short white goatee; nice build, avergage size, on thick side. Lookin' for the "right guy" for buddy thing.

Mike
---
WILLIAMSPORT Wanting my Frot Man
53 yo fit man in Williamsport. Wanting to find my Frot man. If you'd like to know more, message me.

Thanks

Tim
---
NW Pittsburgh Married Guy Seeking Frot Buddy
43 y/o good looking married man looking for a buddy to share mutual j/o and frot! I'm 6'4", 220# blond/blue, mod hairy, cut and very clean. Would enjoy meeting someone for friendship and fun times. Discretion is a huge factor for me and should be for you too! You be d&d free, clean and respectful. Let's see where this can lead!

Jim B
---
PHILADELPHIA SUBURBS Frot bud
Masciline/ Muscular male 28 looking for another in the area to spend time with, enjoy sports, most out door activities, will also enjoy quality time at home. Tall, attractive, 6ft 180lbs. Man on Man action, like to wrestle cocks fully up.

Ozzuto 2006
---
harrisburg area 1st time frot
married, masculine, muscular seeking same for occasional, discrete, safe, hot c2c, mutual jo sessions. 45, 6'2", 215, cut. clean, disease/drug free & demand the same. let's rub some wood together and see if any sparks fly!

jim
---
YORK COUNTY / NORTHERN BALTO COUNTY Frot buddy
Looking for a buddy for frottage in the Southern York County/Northern Baltimore County. 46 5'11 198 shaved head/hzl stache hairy.

Paul
---
CARLISLE Frot Buddy
I am a 5'9'' 177 Bimwm haz/brn/stache in Carlisle. I am looking for a married/committed guy to be a frot buddy.

woody
---
Philly Burbs frot/wrestling
Would be great to find another guy to frot with on a regular basis when we both want it. Also like wrestling, especially leg holds.

30, 5'11" 155

odelay1977
---
Looking for man friends in Beaver
Just quit drugs, drinking and hating myself this year and found this site at the perfect time. Tried 'bf' because guys always wanted it, but I never liked it. I'm tired of bad sex and relationships that only involve sex. Frot sounds great because it is what I have always been trying to do without having a name for it.

I'm 27 but look younger. I have a slight build right now, but I've been working out 4 to 6 days a week, lifting weights to bulk up and running to lose my gut. I have dark eyes, medium complexion and black hair which I've been shaving for two years, but am now allowing to grow.

I'd describe myself as a little nerdy, but more and more interested in doing 'man things' that I had always felt were off limits to me because of how I feel about men. I'd like to meet friends who have interests like hiking, camping, hunting, bikes, quads, four wheeling, martial arts, wrestling or whatever.

I would like to meet guys who are between 21 and 45 who are open, friendly, masculine and (hopefully) Christian. I have can send pictures of myself and would like if you could too, but what is important is that you are honest about who you are.

We make the world better by praising Him in all that we do.

fight4luv
---
need a cool inshape frot bud
hi
looking for a bud who is into working out, is in shape, healthy lifestyle, masculine and st8 acting

cool in shape bud here - personal fitness trainer
pics at http://bigmuscle.com search on id number 30276
not looking for any oral sex and def not anal sex
jake

jake
---
Looking for frot partner in JOHNSTOWN, PA
43 y.o. 6'2'' 6-7c 185lbs slim - med build looking for a frot partner in Johnstown...can host...looking for a mature 20ish to a youthful 40ish guy...I want someone who is self confident and has no hang ups w/m2m sex a smooth to semi smooth partner is a plus...frot is absolutely one of the finest and safest that I enjoy and will appreciate someone who knows what's up...want a good frot partner and friend? Hit me up.

Dee
---
Greensburg Frot
Greensburg Frot here or surrounding areas. Man 2 man , nice looking guy, manly, clean, very discreet, into frot feel good sex. Looking for the same in a person, if interested email, will reply

Good4times
---
Frot marine style--Johnstown southwest PA
Marine bro here --stationed in Johnstown--looking to try first time frot with someone local area only (40 miles tops) looking for real frot meetings--very masculine, clean ,safe, sane, rugged you be the same

Jake
---
Need a bud in Philly to wrestle with
Hey 22yrold here in Philly to have fun with. 6' 200lb slim and never gets tired.

Celus
---
PHILADELPHIA/lookin for aggresive muscular guy to battle it out.
6ft 52c/39W/18.5A 43YO muscular man here lookin for similar to explore aggresive cockfighting/frot. Lookin for intense give and take. Email with stats/pix and your interest. -PL

Powerlifter2
---
mwm frot buddy
New, sincere middle-aged mwm seeks married male for friendship, frot buddy, preferably a closed loop arrangement. D&d free an absolute. MUST be discreet. Let's have coffee and see if it is a match and where it leads. The newer you are at this, the better, but not a must. It's important that you be married. If interested, send an email! Me? 5'10", 175, 6"cut, brown eyes, br/gray hair, moustache, not hairy, average shape. Northeast Ohio area-will travel some. Drop me a line!

Jimmy
---
ooking in Del. Co.
looking for a buddy to do things with. maybe be more than just a bud. need to go slow, I'm new at this.

24 y/o, 5'10", 140lbs, lanky build, fit
looking for similar

later,

durandal
---
Johnstown frot
Straight curious male looking for frot bud into wrestling,frot,j/o to str8 porn etc. Married or divorced male,like myself,welcome

Art
---
Near Pittsburgh Frot bud
lookin for bud to do some mutual and frot
29 m str8
i have a pic

electroboy
---
CC Philly guy looking for frottage partner.
Hi.

I am a gay man who loves frottage. My fantasies are filled with images of finding that one special guy who loves to kiss, suck, rub cocks and bodies and lick each others' chests as we roll around for hours in bed.

My other gay friends think I am odd for not liking anal; they often think the stuff I like is just for foreplay. The thought of this "foreplay" being the main course excites. Being close to another man's body. Kissing him. Feeling him while we are face to face, cock to cock, chest to chest, hands roaming all over each other's bodies while we make out... this is what I want from a partner.

I am 5'7", 210, brown-haired and brown-eyed with a chubby build, non-drinker/non-smoker/non-drug-user. I am balding and usually sport a goatee. I'm well-educated and currently in grad school.

If you might be a good match for me, let me know.

Buni
---
south philly looking for grind, frot, wrestle bud
cool, laid back, late 30s looking for same or younger bud to frot, grind or wrestle in philadelphia area. can discreetly host or travel. let me know

sean
---
FROTS near PITTSBURGH/WESTERN PA ??
Looking a regular bud.....
Str8, masculine, in shape, good looks, mwm iso a mm with same interest in frot.

lumbrjack
---
Need a Cock 2 Cock partner in Canonsburg, PA
I am a 51 year old well built guy. 180lb, 6ft1 tan, some hair on chest and legs that enjoy a frottage wrestling match. I look about 40 and know how to use my cock. Any near Pittsburgh or Canonsburg, give me a shout. I would enjoy going cock to cock with you.

Hot Muscle
---
Re: Need a Cock 2 Cock partner in Canonsburg, PA

In Pgh - 49 510 200 workout 4-5 days a week. Solid, bearish and looking for clean, safe & intense frot & erotic wrestling. Can travel.

snakewrestler
---
berks county wrassling & frottage in briefs
43 yr. old wm 5'6" 163 lbs. avg. build seeking bud for rollaround wrassling w/frot & humping in white fly front briefs. Contact me directly please.

briefswrassler
---
frot bud jock and/or thin
wrestle play bud m2m c2c jock, thin, in shape all legal age but it's mostly all frot the best...6 175 musc athl built tight late 40s but awesome shape n UNlike anything.... just not a 20 yo?.....western burbz phila

dino
---
Johnstown FROT wanted
Looking in Johnstown area for frot bud--married or divorced like me preferred interested in athletic wrestling and frot and frot ideals --if this is you message me -Art

Art
---
Slim 35 y.o. GAM, 5'6", 135#, 4"x4" needs buddy
35 y.o. GAM, 5'6", 135#, 4"x4" smooth, d/d free, and boyish, looking for frot with similarly built and endowed guy. Please e-mail me back if interested.

ordinarykindaguy
---
york pa area guy seeking someone close by
looking to find someone to establish a friendship that is based on appreciating each other's desire for frott m2m and mutual respect

rek
---
NJ NYC Philly DC cockfite bud
serious real time cockfite contender here 6ft3 215 lean muscle with 8x5cut power snake for battle. lookin for cockfite bud. please e-mail...lets set something up

RATTLER
---
Steady workout bud, Pittsburgh area
48, 5'10, 170# brn/brn decent shape, I'm looking for a steady bud and workout partner, email me if interested

Wayne
---
E. PA briefs frot/wrestling bud
5'6" 42 avg. build 152 lbs looking in the Berks County/Reading area for a bud for playful rollaround wrestling & fondling in briefs. Hump, bump, etc.

briefs player
---
In the Pittsburgh Area
Looking for a frot partner in the Pgh area, but more importantly I'm looking for guys around my age(24) that I can hang out with and become good friends with. I wanna meet guys who understand what its like to be a young gay man into frot.

Randy
---
Cambria/Somerset County Frot bud wanted
Looking for a bud interested in wrestling and frot in my local area of Cambria and Somerset Counties in Pennsylvania. Formerly married,like myself, or married okay age 18 above as long as you are healthy and take care of yourself. Please reply to my email if serious--thanks

Art
---
Frot Buddy Wanted in Bucks
Hey! 5-9 good build. looking for a wrestling buddy for fun. 18-38 y.o.

Josh
---
muscle on muscle frot
looking for another bodybuilder, muscle guy into hot muscle on muscle, lots of body contact, kissing and sweaty grinding.

pete
---
Looking for black man frot
Very masculine, down to earth, fun, white guy, 5'11, 183, 46, br/blue, enjoyes lots of frot action with masc fun black guy. Intelligent, enjoys making a new friend, and finding how how intense two guys can become. Am into erotic massage, love to kiss, very passionate.

amansmanwm4bm
---
The City of Brotherly Love and
cock rubbin. Good looking 20 years old, white, 8in cock, nice build looking for similar. if you think you fit the discription and are ready to hump like pistons email me.

cut8thik
---
philly c2c lvr
hi, blk gay male in phila , 5"7, 145lbs, 30ys .5.5cut cock, love to lube up and grind with hot guys any race

sean
---
PHILLY DICK RUBBING AND JACKING BUDDY
Blk male in Philly 49, 5'10, 160lbs, slim, toned, hairy, 8cut, low hangers looking for someone similar for a steady ball banging and dick2dick buddy.

Looking to get naked with a partner and have some serious jack off sessions too. Into j/straps, and nipple play as well. If you're similar and want a buddy send me an email. I have pics for trade. Please be over 35 and in shape ...blk & latino a plus.

Looking to hear from some buds who are as serious about jacking and rubbing as I.

Phillynoir
---
Philly Burbs cock humpnbumpin'
Looking for a bud to bump cocks with in Pa. LTR oriented with the right bumper.

humpnbump
---
PITTSBURGH man seeking frot,wrestling,boxing mate
48yo 5'10" 46 chest 36 waist workout 4-5 days weekly mod-hairy very clean discreet cut D&D free... seeking 30-50yo for frot, maybe wrestling & safe, sane erotic boxing... enjoy body oils & lubes looking to travel, but can entertain

Frotman
---
PHILA area: appreciate passion, strength and affection
I love lots of skin-to-skin contact, passion and a certain "wildness", but not violence. It takes me a little while to warm up and check out the connection with another man - but once it's a go I'm good for anything from slow and sensual massage to hot and sweaty wrestling. Partnered with a woman - but long for heart-to-heart/cock-to-cock connection with a man.

ROBROY
---
Looking for a bud for life
Hey Dudes,
I am looking to meet a guy that is interested in LTR, with a frot focused sex and love mindset. Casual frot hookups are not for me, but I am willing to meet up or talk with guys and see where it goes.
I am 30 yo Irish-German, work in health care, red/blue, 6' medium build...
Seeking guys in the same age range, with the same mindset as I-

Philly/SJ seeking LTR frot
---
SOUTH JERSEY / PHILLY looking for an inshape bud to frot with in south jersey/philly
hey guys - looking for another inshape dude to share mutual massage and dick to dick grinding - not into any oral or anal so this site sounds awesome. Thought i was the only guy who did not like oral or anal but loved the feel of another dudes bod and dick - been trying to find a reg bud - but most guys are into anal or oral - or are too old, out of shape, or feminine
i am in south jersey - got pics on http://www.bigmuscle.com - search on id number 30276
i am married so discretion and safety are the utmost to me - and naturally i dont have a place. Would need pics to share if we wanna meet and current ones - not a pic of when you u use to be in shape - been burned to many times - and guys if you aren't masculing or st8 looking please dont say you are - no offense but i am not into it - so please dont lie - i dont wanna hurt anyones feelings
jake
jakemuscle
---
PHILLY or SOUTH JERSEY for true man to man intimacy
Looking for a guy to share true, man to man intimacy. I'm tall, early 30's, red/blue, looking for another guy who wants the sexual and personal pleasure of man to man relationship. I did the gay scene for a while and am looking for a guy to show me the masculine world that I thought I could not have. You know, fishing, hiking, athleticism. We will go slow, but for the right guy it will be worth it.
I am not looking for a married/committed guy
late twenties-mid thirties preferred
Boru
---
mwm looking for frot buddy in Chester County
Looking for one guy to share part of my life with in a frot CLR.
Buddy in public, intimate in private. Available days, evenings, nights, and weekends. Movies, bowling, dinner, coffee shop, etc. not into bar scene. Honest, sincere, secure, and....FAITHFUL. Please do not reply if your looking for a hook-up, it's not gonna happen with me. Not looking for a guy who can only get away for a quickie. I will answer all emails, I'm not an adonis and I'm not looking for one.
Personality and chemistry is most important to me.
Dan
---
Harrisburg, Looking for a good friend
Masculine 35-year-old guy height 5 feet 8 inches weight is 145lbs build-fit to athletic, blue eyes, smooth body. I enjoy rock climbing, hiking (extreme), biking (rail trail), fishing (surf or stream), and have a love affair for muscle cars, not a Nascar fan. I do enjoy football, soccer, and hockey, want to learn how to roller blade this year.
My past consists of no Bars (gay) ever, my ass is virgin the day I was born, and will stay that way. Been in parks only to enjoy the beauty of nature, and I had only a total of 4 experiences in my lifetime. I am Christian and have a strong belief system; I am very loyal to the ones I love.
Just want a guy not shorter than me, fit to athletic in build, not extreme but laid back, must be stable mentally/emotionally with a good sense of self-esteem. A guy who is not looking for a hook up. A guy who is not afraid of close contact (being held, massage, or wrestling-without injury). I missed out on male bonding, and want to engage that missing part in my life.
Tim
---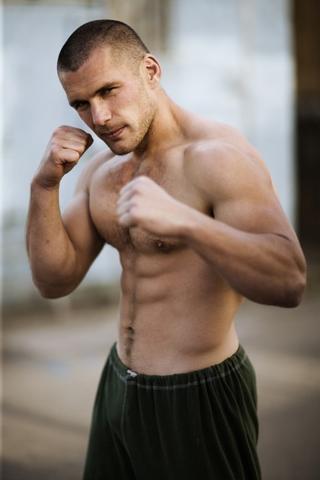 ---
POSTING PROCEDURE and POSTING GUIDELINES
Welcome to Frot Club!
Frot Club is currently being hit with a large volume of spam.
For that reason, please reply to existing posts via the poster's email address.
Please submit NEW POSTS via email to bill@man2manalliance.org
Your email should contain the following information:
Please remember, in composing your post, that our boards are for guys looking for an LTR or a long-term Frot buddy.
They're not for guys who are promiscuous or looking to hook up.
For that reason, please be mindful of language. Posts should read "looking for 'a friend,' 'a buddy,' 'a guy'." Posts which read "looking for guys, buddies, etc." will not be accepted.
Men who are partnered with women are encouraged to post provided they too limit themselves to one male partner.
In addition, please observe these guidelines:
POSTING GUIDELINES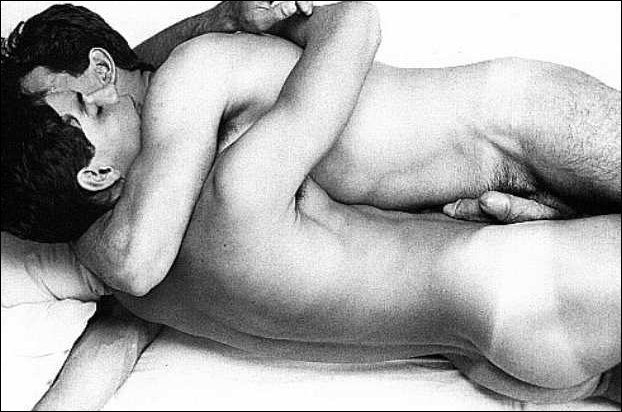 "To Love Another Man as an Equal and a Man with Total Fidelity."
Frot Club is a service of The Man2Man Alliance, an organization dedicated to promoting Fidelity and Frot among men who have sex with men.
The Men of the Alliance ask guys who want to use the club to first familiarize themselves with our ideals and goals as expressed in the articles listed on The Man2Man Alliance home page.
Again, it's very important that you familiarize yourself with the ideals and goals of The Man2Man Alliance before submitting a post.
Posts which indicate an ignorance of those ideals and goals, or that you don't support those ideals and goals, will be rejected.
Again, you must support the ideals and goals of The Man2Man Alliance in order to be posted in Frot Club.
For example:
We reject hedonism and ethical nihilism.

That means we reject any male-male sexual practice that does not directly celebrate and exalt the mutual Manhood of both Men through Combative and Aggressive Phallus-Against-Phallus.

It also means that we reject any ethical or other belief system that does not have Manhood and Manliness at its core, and that fails to identify Manhood with Virtue.

We reject the categories of sexual orientation and all labels associated with or arising from those categories, including, but not limited to, "gay," "straight," "homosexual," and "heterosexual" --

And any other labels which some creature might happen to dredge up from the disturbed and dismal depths of its UN-conscious.

We reject those labels, and we reject anyone who uses them.
After you've done some reading, understand our principles, and feel ready to post, please observe these guidelines:
Frot Club, like our other sites, is for guys who are passionate about frot and not into anal. Don't post on this board if you're into anal.
No racism. Ours is a global fraternity, and racism is not part of our warrior way.
No advocacy of drug use.
No advocacy of unsafe sex, including cum sucking and docking.
No spam, no sleaze, no tops or bottoms, and no solicitation of group or promiscuous sex.
Posts which violate these guidelines will not be accepted.
The Man2Man Alliance does not support promiscuity.
These boards are here to help men into frot connect, but only you can determine whether they'll be used responsibly.
If men into frot become as promiscuous as men into anal have been, frot will lose its innocence and joy and become yet another vector for STDs.
Don't let that happen.
Promiscuity is physically dangerous and, for most people, pyschologically debilitating.
So go for quality, not quantity.
And use Frot Club to find your Heroic Friend.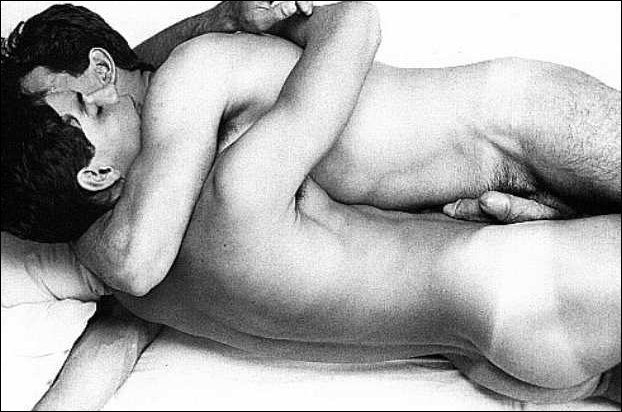 ---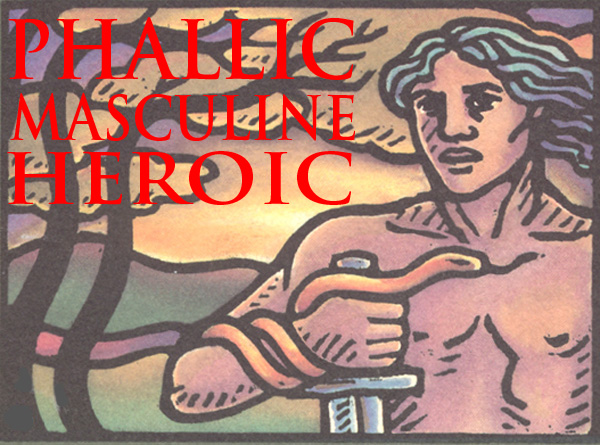 ---


AND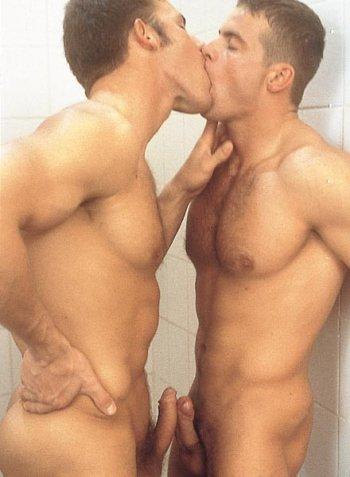 ---
Frot Club is a service of The Man2Man Alliance, an organization of men into Frot
To learn more about Frot, ck out What's Hot About Frot
Or visit our FAQs page.
---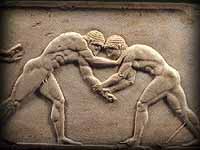 | What's Hot About Frot | Hyacinthine Love | THE FIGHT | Kevin! | Cockrub Warriors of Mars | The Avenger | Antagony | TUFF GUYZ | Musings of a BGM |
| Warriors Speak | Ask Sensei Patrick | Warrior Fiction | Frot: The Next Sexual Revolution | Sex Between Men: An Activity, Not A Condition |
| Heroes Site Guide | Toward a New Concept of M2M | What Sex Is |In Search of an Heroic Friend | Masculinity and Spirit |
| Jocks and Cocks | Gilgamesh | The Greeks | Hoplites! | The Warrior Bond | Nude Combat | Phallic, Masculine, Heroic | Reading |
| Heroic Homosex Home | Cockrub Warriors Home | Heroes Home | Story of Bill and Brett Home | Frot Club Home |
| Definitions | FAQs | Join Us | Contact Us | Tell Your Story |


© All material on this site Copyright 2001 - 2018 by Bill Weintraub. All rights reserved.