Thoughts from a HOMOSEX Warrior
2-2-2002
Don, Bill, Cockster. We are all reading from the same book and each has so eloquently defined what it is to be "male". Some adjectives that come quickly to my mind.
Strong, trusting, honest, loyal, fearsome, wise, hardworking, dedicated, tender, noble, lovable, monogamous, sexual, sensual........ and on and on.
For each of us the list varies in the choice and sequence of words. I think it's important at times to write down and identify WHO WE REALLY ARE. How do "you", or "I" describe ourselves in the nakedness of our reality. Some interesting stuff when you think about it. What makes each of us unique? why do we feel the way we do? Why is this club important? These are not difficult questions, but they do require some thought. Reflection is important, it helps keep us "grounded" and "focused".
The last month has seen a phenomenal growth in the club, that's AWESOME. We are getting out their and guys are finding the site and chatting with there buddies. Perhaps this might be a starting point, a new beginning for others, a long awaited journey for some. Whatever stage we're at, we can all IDENTIFY with what we see and read.
At times when I sign on and see the "personal ads", I'm glad, at other times I don't think "we" as members of this club appreciate what we have here. It's a unique and affirming place. A place for men who like to have sex with other men, safer, hotter, FROT SEX! For a lot of us that's what it's all about. For Bill, Don, Cockster and so many other guy's it goes deeper then SEX. It's an " ideal", an alternative, a lifestyle, a choice. A choice to turn away from what we are told to be, do and think. A choice to live our lives in a way that goes against the tide. It's not always easy, often it's frustrating and lonely. But it's not in vain and never will be!
I hope some of you new (and not so new) guy's read this and when you do, think about what I've put forward. Why did you become "members"? What is that you hope to get from this club? What can you do for the club and other member's? What makes you unique?
Hope to see some posts from both new and old member's here. I look forward to reading your thoughts!
---
Re: Thoughts from a HOMOSEX Warrior
2-2-2002
This is a great post from David asking important questions.
What's concerned me throughout my life have been truth, justice, and purity.
To me, frot is an exceptionally pure expression of male-male eros.
It also happens to be genital-genital sex which is extremely hot.
And that's the truth.
And when we demand that the m2m community recognize that truth and tell guys into anal to get off our backs and out of our face -- all we're doing is asking for justice.
COCKRUB WARRIORS RULE
---
Re: Thoughts from a HOMOSEX Warrior
2-3-2002
What a piece of work is a man, how noble in reason, how infinite in faculties, in form and moving, how express and admirable, in action how like an angel, in apprehension how like a god: the beauty of the world, the paragon of animals." Hamlet (Act II, Scene ii)
---
Re: Thoughts from a HOMOSEX Warrior
03-29-2002
STRONG TRUSTING HONEST LOYAL FEARSOME WISE....ETC
WHEN I READ THESE WORDS MY SOUL OPENS UP.
AND WITH IT MY ... REAL ... SEXUALITY
I HATE HATE HATE BUTTFUCKERS THEY SUBDUED US FOR TOO LONG.
THESE SISSYS, LIARS, CHEATERS, BITCHES HAVE TO GO UNDERGROUND WHERE THEY BELONG.
SALUTE TO ALL THE WARRIORS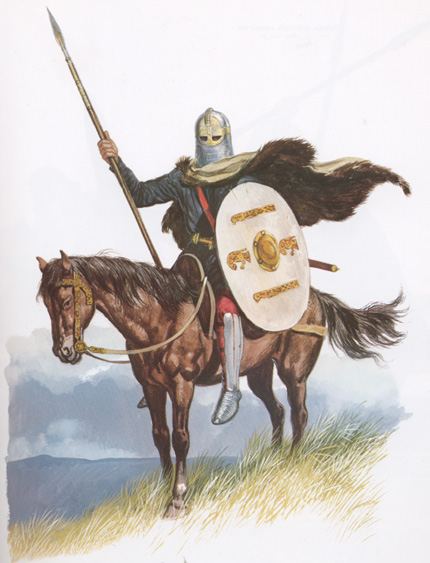 ---
Re: Thoughts from a HOMOSEX Warrior
05-23-2002
Hey Guys, I couldn't agree more with HOMOSEX Warrior, about what makes a man masculine. But for me everything he describes is about masculinity -- an integrated person of body soul and spirit. And to me "male" is the physical bodily characteristics of men -- wonderful, beautiful, erotic, powerful -- but ultimately of little value without the soul, spirit, courage, generousity, and integrity that makes a man and man's life a creative gift to others and the world we live in.
So shine on fellow frot lovers. Let's celebrate our masculinity and blow it out into the world with pride!
---
Re: Thoughts from a HOMOSEX Warrior
4-12-2003
thanks Tom
i want to repeat here what Warrior Don F said in men who like to have sex with men:
Re: men who like to have sex with men

1-25-2002

As always, Bill has a masterful skill with words that succinctly and accurately sum up how we all feel.

"WE LOVE OUR MALENESS, AND THAT OF OUR PARTNERS," he wrote.

I can't think of anything that describes true homosex better, or indicates clearly how buddies can experience that SHARED masculinity through genital/genital coupling.

When penis and testicles are joined, it is a quintessentially MALE intercourse, with sexual "communion" felt by both partners directly through their cocks, and being stimulated by totally masculine contact. No feminization, no penetration, only true male/male SHARED excitement. Better still, partners achieve a natural, fully male union when they climax as MEN, offering up their semen as tribute to each other's masculinity. A unique combo of strength and tenderness at the same time.

Nothing more beautifully can describe how "we love our maleness, and that of our partners."

We may continue trying to find key words to focus how we think of ourselves, but Bill has said it in a way guys can relate to so well.

And most "gay" guys are just regular-guys seeking union with other regular-guy types, not the femme/butch stereotypes we've all seen in bars, etc.

Lets continue to define ourselves as males, so everyone knows where we stand.
Don says:
"We love our maleness and that of our partners."
"We offer up our semen as tribute to each other's masculinity. A unique combo of strength and tenderness at the same time."
"Lets continue to define ourselves as males, so everyone knows where we stand."
Thanks Don, David, Tom, and Greg.
You guys are the reason:

Related posts:
David McQuarrie: The Ultimate Male Union
Don Frazer: The Romance of Frot; Jocks and Cocks; His + Mine = OURS
Warrior Greg: Rebirth




---

AND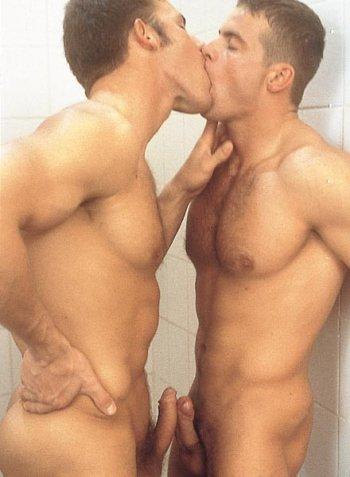 ---
Warriors Speak is presented by The Man2Man Alliance, an organization of men into Frot
To learn more about Frot, ck out What's Hot About Frot
Or visit our FAQs page.
---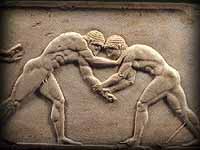 | What's Hot About Frot | Hyacinthine Love | THE FIGHT | Kevin! | Cockrub Warriors of Mars | The Avenger | Antagony | TUFF GUYZ | Musings of a BGM into Frot | Warriors Speak | Ask Sensei Patrick | Warrior Fiction | Frot: The Next Sexual Revolution |
| Heroes Site Guide | Toward a New Concept of M2M | What Sex Is |In Search of an Heroic Friend | Masculinity and Spirit |
| Jocks and Cocks | Gilgamesh | The Greeks | Hoplites! | The Warrior Bond | Nude Combat | Phallic, Masculine, Heroic | Reading |
| Heroic Homosex Home | Cockrub Warriors Home | Heroes Home | Story of Bill and Brett Home | Frot Club Home |
| Definitions | FAQs | Join Us | Contact Us | Tell Your Story |


© All material on this site Copyright 2001 - 2010 by Bill Weintraub. All rights reserved.