Hip Control in Pankration
2-6-2007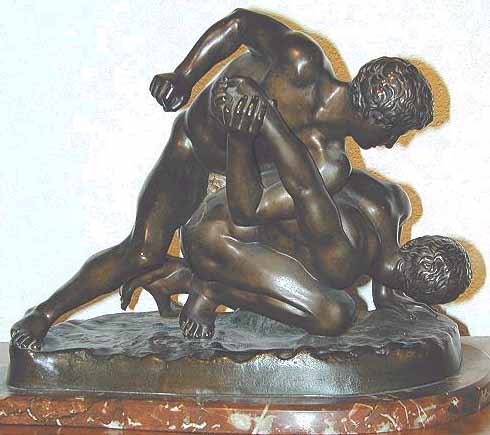 This classic sculpture shows how the Ancients understood hip control as a path to beating the opponent into submission from a "Control Position." It's a classic because the energy from the sculpture is ALIVE.
The top man is in control through the hips (outside grape vine). His manballs and cock are safe and against his opponent's body. He feels the energy from his balls and cock, as he is in control of the man (sometimes called The Ride).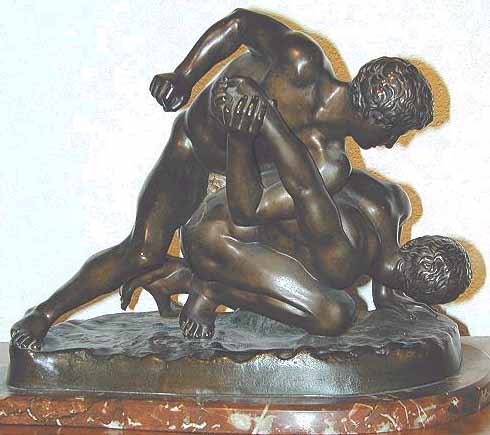 And it is the set up of the strikes to his opponent's head (yes you have to hit the man to really fight him). He has him under control and in striking position. The top man can feel the victory through the totally naked contact of his sweaty man body, his man balls, his groin, and his fists.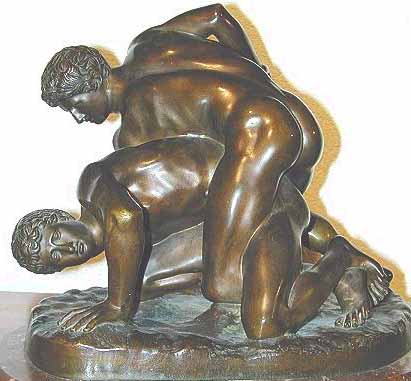 Modern jocks playing "ball sports" call it "In The Zone." Ancients would probably not have used a term like that -- way too girly. "In The Zone" sounds too much like being in position to fuck. Fighting is NOT about fucking. Real men don't fuck each other; Real men compete against each other, because that is what all males are supposed to do.
I love this sculpture; always did.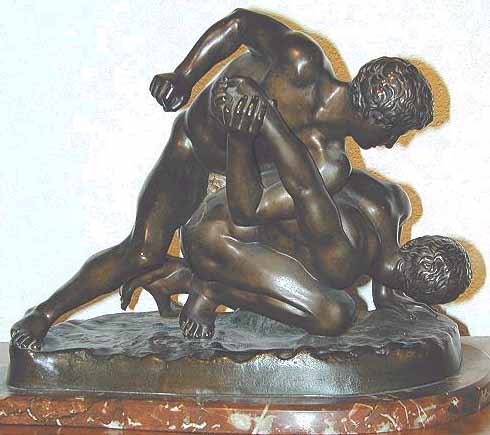 NAKED WRESTLER
---
Re: Hip Control in Pankration
2-7-2007
Guys --
As this series of pix from NW makes clear, the outside grapevine is still used in wrestling and is still very effective.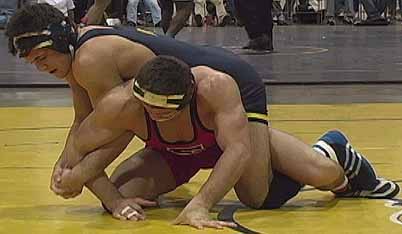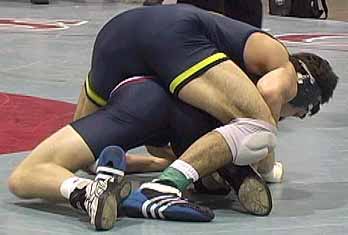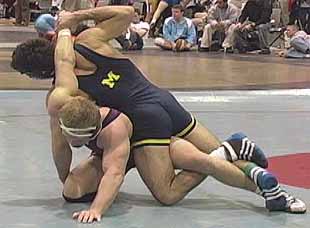 And it's used by some UFC fighters: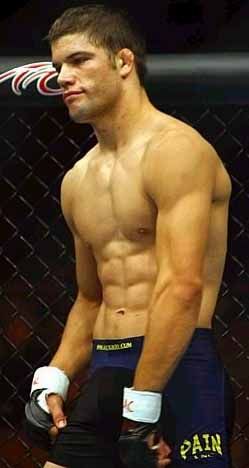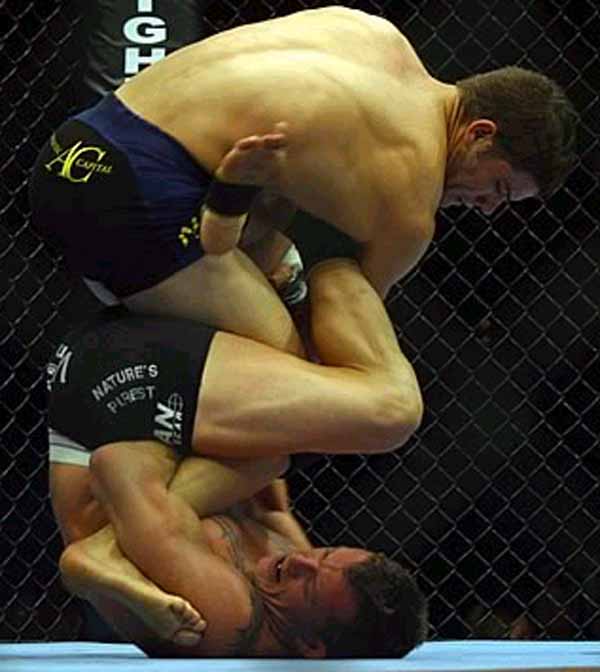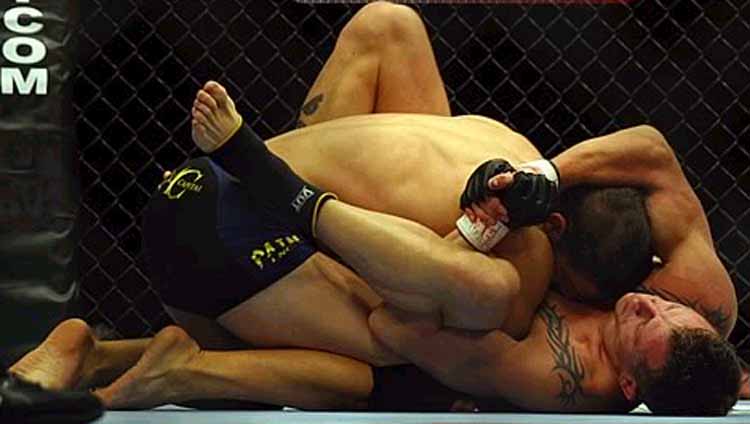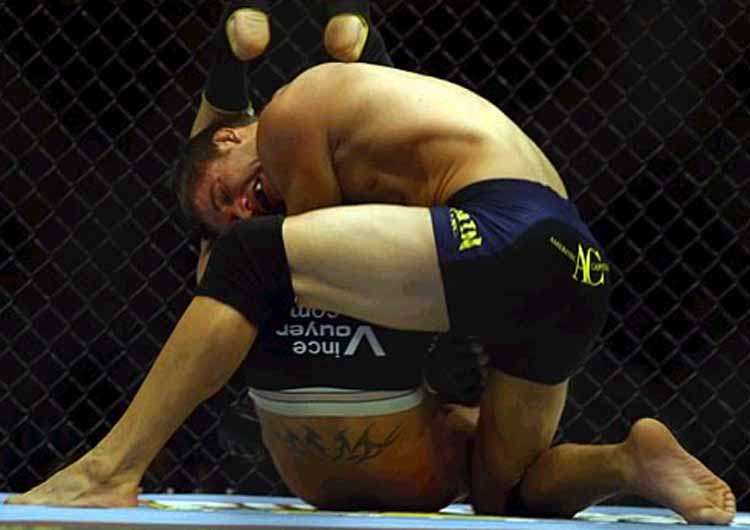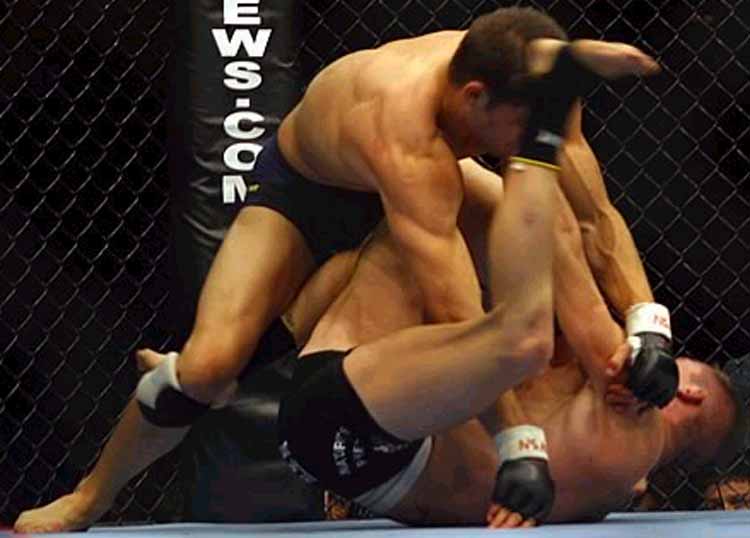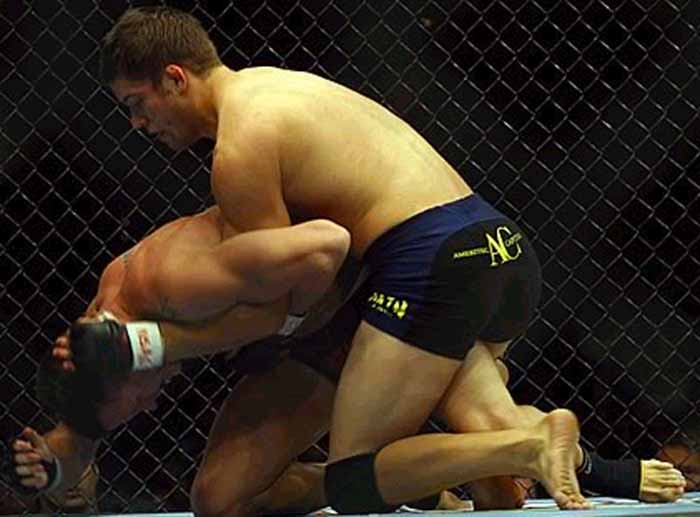 The point is that this sculpture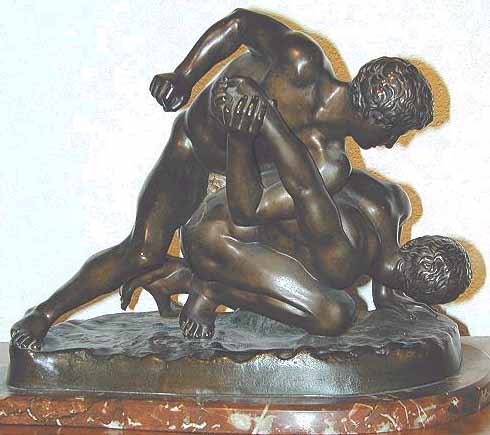 is accurate.
It had to be.
Because its audience was knowledgeable about and participated in ManFight.
Same deal with Statius.
When he says
Your present rage perhaps
Foretokens future love, a memory
To warm your hearts.
he has to be giving voice to a psychological truth which would resonate for his audience.
Otherwise they would have laughed at him.
They didn't.
He was popular and respected.




Bill Weintraub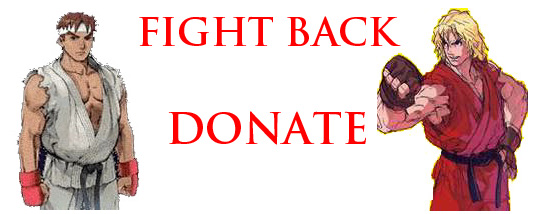 © All material Copyright 2007 by Bill Weintraub. All rights reserved.


---
Also by Naked Wrestler:
Wrestling Rides -- Get to know your man;
MANPHOBIA -- Fired for being into UFC;
aggression and the beauty of guys;
The Ultimate in Man to Man; and
Plus replies to many posts, including
touching penises when hugging; and
Go Shirtless: In support of a brother!!


---
Add a reply to this discussion

---
Back to Personal Stories
---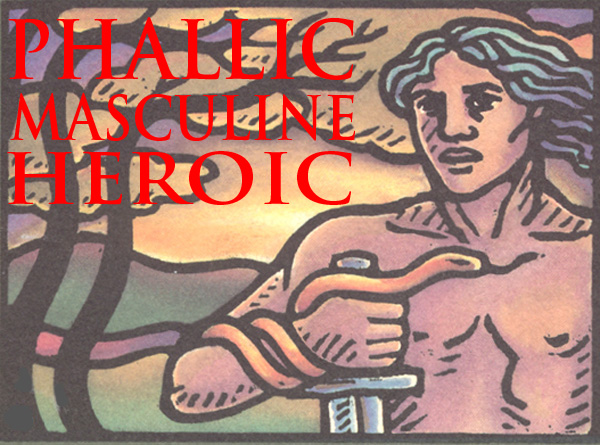 ---


AND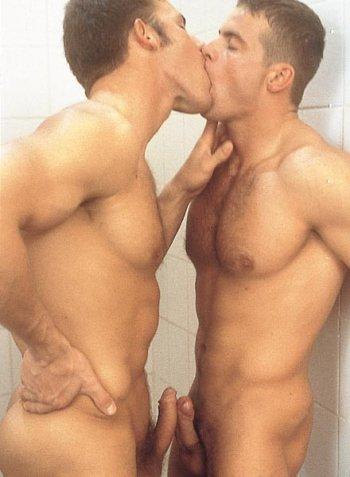 ---
Warriors Speak is presented by The Man2Man Alliance, an organization of men into Frot
To learn more about Frot, ck out What's Hot About Frot
Or visit our FAQs page.
---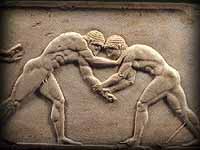 | What's Hot About Frot | Hyacinthine Love | THE FIGHT | Kevin! | Cockrub Warriors of Mars | The Avenger | Antagony | TUFF GUYZ | Musings of a BGM into Frot | Warriors Speak | Ask Sensei Patrick | Warrior Fiction | Frot: The Next Sexual Revolution |
| Heroes Site Guide | Toward a New Concept of M2M | What Sex Is |In Search of an Heroic Friend | Masculinity and Spirit |
| Jocks and Cocks | Gilgamesh | The Greeks | Hoplites! | The Warrior Bond | Nude Combat | Phallic, Masculine, Heroic | Reading |
| Heroic Homosex Home | Cockrub Warriors Home | Heroes Home | Story of Bill and Brett Home | Frot Club Home |
| Definitions | FAQs | Join Us | Contact Us | Tell Your Story |


© All material on this site Copyright 2001 - 2010 by Bill Weintraub. All rights reserved.