balls and the man
8-8-2006
Two men, driven by the testosterone from their testicles, seek out simple and ritualistic dominance of one man over the other. The fight is temporary and quick; the male2male bond from it is perpetual.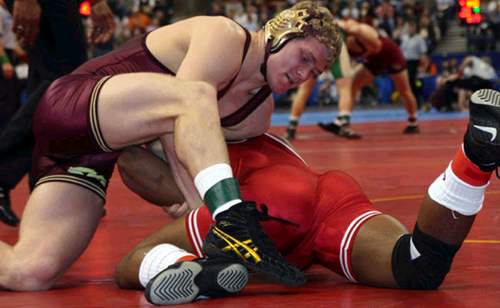 The beauty that nature and our Creator has built into the system is that men simultaneously show off their male genitals in that fight for dominance -- even while wearing the symbolic cover up of the wrestling singlet in our modern society.
You can't hold back nature; and you can't hold back your balls.
Testicles and the beautiful aggression they drive in us is what nature intended for us men. Deal with it and enjoy your manhood.
Manhood is back. Fighting is Man. Man is good.
Fighting is Good.
---
Also by Naked Wrestler:
Wrestling Rides -- Get to know your man;
MANPHOBIA -- Fired for being into UFC;
aggression and the beauty of guys;
The Ultimate in Man to Man; and
Plus replies to many posts, including
touching penises when hugging; and
Go Shirtless: In support of a brother!!


---
Add a reply to this discussion

---
Back to Personal Stories
---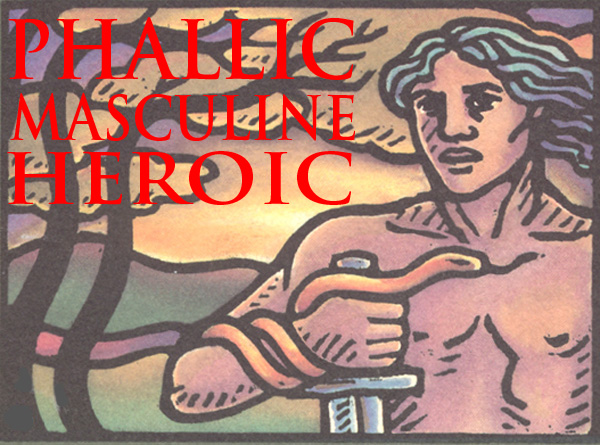 ---


AND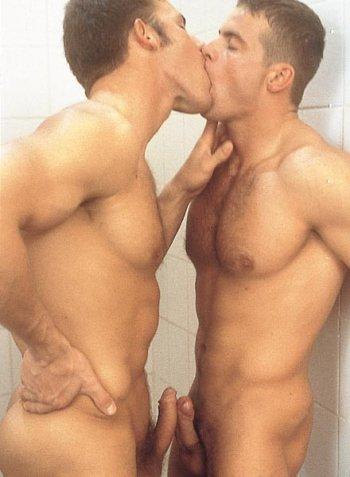 ---
Warriors Speak is presented by The Man2Man Alliance, an organization of men into Frot
To learn more about Frot, ck out What's Hot About Frot
Or visit our FAQs page.
---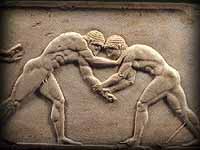 | What's Hot About Frot | Hyacinthine Love | THE FIGHT | Kevin! | Cockrub Warriors of Mars | The Avenger | Antagony | TUFF GUYZ | Musings of a BGM into Frot | Warriors Speak | Ask Sensei Patrick | Warrior Fiction | Frot: The Next Sexual Revolution |
| Heroes Site Guide | Toward a New Concept of M2M | What Sex Is |In Search of an Heroic Friend | Masculinity and Spirit |
| Jocks and Cocks | Gilgamesh | The Greeks | Hoplites! | The Warrior Bond | Nude Combat | Phallic, Masculine, Heroic | Reading |
| Heroic Homosex Home | Cockrub Warriors Home | Heroes Home | Story of Bill and Brett Home | Frot Club Home |
| Definitions | FAQs | Join Us | Contact Us | Tell Your Story |


© All material on this site Copyright 2001 - 2010 by Bill Weintraub. All rights reserved.