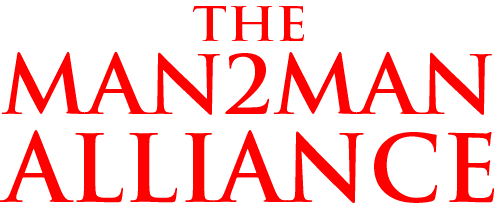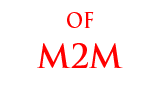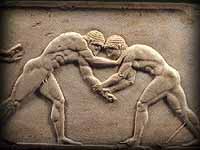 Hey COCKRUBBIN DICK2DICK FROT WARRIOR DUDE,
Warriors Speak is our archive of the thousands of posts and emails I and other warriors have received over the past five years.
The sixty-five posts and replies indexed on our main Warriors Speak page date primarily from the first year of our existence, but include others as well which are particularly representative of the thinking of Frot men and of the Frot Movement and the way both have evolved over the years.
So it's *very important* that interested Frot men read all the posts indexed on the main Warriors Speak page.
But the archived posts found on *this* page are also important.
For taken together with the posts on our first Warriors Speak page, they constitute a complete "oral history" of Frot men and the Frot Movement at the end of the 20th and beginning of the 21st century.
In them, guys have shared with me and their fellow warriors their fantasies, their hopes, and their true life stories.
These first person accounts are invaluable. There's simply nothing more compelling or more real.
These true life stories are the heart of our club and the heart of our movement. Posted here and in Personal Stories, there are now more than 3000 of them. I hope you'll read them all. I think you'll find them to be, as I have, awesomely empowering.
And I encourage you to tell your own story, and either send it to me for posting, or post it yourself in Personal Stories. What you have to say constitutes a unique oral history. Don't let it be lost. Write it down and put it out there for your brother warriors and fellow frot men to hear.
Please note:
The posts in Warriors Speak appeared originally on our club's Personal Stories message board; they're archived here essentially as they first appeared, with their original replies as well.
For convenience, the indexes of Warriors Speak are presented on six separate pages.
Click here for the first and original index page of Warriors Speak.
Links to subsequent index pages can be found at the bottom of each page.


---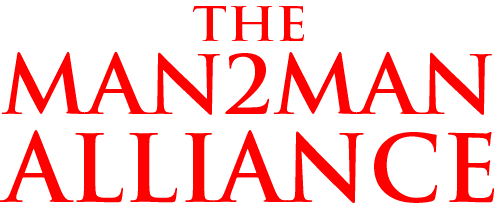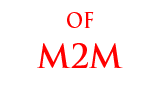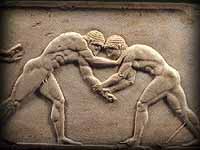 aggression and the beauty of guys "Aggression and the beauty of guys who asserted that aggression was what first attracted me to wrestling and fighting..."
HIV Worsens A 2004 LA Times report on the resurgence in HIV infection rates makes no mention, typically, of non-anal alternatives -- or even of Fidelity.
Searching for a place like this says Warrior Steve: "It's quite a relief to be able to find a place where one does not have to be interested in anal sex to be accepted as having love for another man. Basically, its cool that two men can be together and express their feelings for each other in such a deep connected way."
Orally transmitted STD among gay men An *important* and wide-ranging discussion of the risks from oral sex, anal penetration, oral-anal contact, and non-circumcision.
Edible Oils Fun with vegetable products leads to a revelation.
physical closeness - like between brothers - but not making love This post -- which is what it says it is -- clearly resonated and still does with many men.
Who yearn not for sex, but physical closeness.
A very important post.
David and Jonathan: Kristof Agrees Sure, Leviticus says not to buttfuck, but were David and Jonathan gay?
Even NY Times columnists can get confused on this one.
fighting touching and kissing with a man is what this Warrior from Holland likes, and throughout his life he's found many other men who like it too.
not gay sex but man to man sex We don't all agree on this one.
But it does lead to an interesting discussion about straight-identified guys into cock2cock.
just musing Chuck Tarver is musing again:
Will future generations look back and
declare us stupid!? 20+ years into the
HIV/AIDS epidemic and they couldn't
come up with an alternative to buttfucking!?
The best game ever! Married Frot bro Sully's superhot tale of making it with his best construction worker bud.
Your ass ain't a vagina! Chuck Tarver is just speaking the truth -- a truth that every buttboy needs to hear.
First time frottaging "Over time I adapted and joined in to world of fucking, but in the back of my mind I knew what I truly enjoyed most. It's frottaging, cock to cock grinding and deep passionate kissing. That is it man."
57% of HIV neg gay men have anal HPV The third in our reports on the prevalence of anal HPV, which causes anal cancer, among anally-receptive men.
World AIDS Day 2004: HIV / AIDS Cases Rise 11% Among MSM "Homophobia -- which can best be understood as the irrational fear and loathing of one's own homosexual impulses -- continues to drive American culture, and to shape the American response to AIDS."
My Ultimate Frot Experience "We ground our rock hard cocks together experiencing each other's manhood..."
an anus is not a vagina Introducing a key Man2Man Alliance policy paper, in which we examine the biology, psychology, and ideology of anal penetration.
balls against balls "I hope that fighting with rules like pankration will someday be done naked like the Greeks, Celts, Germanics, Gauls, Romans, Egyptians, and others. Fighting is after all balls against balls."
promoting masculinity and the warrior ethic...as well as love between men "i always assumed that man to man sex was about penetration...it is a great relief to me to know that there is a different way of looking at this"
Warriors and Freedom "Men who love men are masculine men. Men who love men are freemen."
A stirring Robert Loring essay.
Rare STD hits SF buttboyz The spread of LGV from the impoverished tropics to Europe to the US.
We need donations now! This fund-raising post examines the forces seeking to block the Frot Movement, and what's needed for us to overcome those obstacles.
Where do I fit? An inspiring life story.
Live for Honor...Fight for Honor...and for Victory... "the one constant in my life has always been the deep rooted sense that I am a warrior by nature"
An enlightenment of the Brotherhood of Frot "I have always been attracted to guys but I have never been interested in any anal action. This helps me define my sexuality and pleasures. This is exactly what I like to do with men, but I was ignorant in the fact that it had a name."
IS ANAL PENETRATION PLEASURABLE? Oscar Vallejo's remarkable account of his analist youth: "I just remember that horrible, intense, sharp pain when you feel you are being split in two the pain of being buttfucked and the desire that it all finished..."
The Cycle of Abuse "many of these victims of anal rape are also perpetrators of some form of sexual act against another person...a few have anally raped others...this is what we call in my field the Cycle of Abuse...in which the victim learns a behavior pattern from the perpetrator and then becomes a perpetrator...therby perpetuating the cycle..."
Heroes United "Knowing that there is a segment of the gay male population that enjoys erotic wresting, masculine play and cock to cock rubbing is a huge revelation for me."
a man through and through "Sexual love with men is different from women. I don't need to penetrate or be penetrated. I like it face to face, heart to heart, cock to cock - nothing like it."
Donations are way too low. We're fighting for an m2m world in which masculinity is prized, fidelity is honored, and sex is phallic, an expression of equality and love between men.
Analism is a culture of disease, death, and lies.
Ours is a world of health, life, and truth.
Only you can decide which will prevail.
Breaking the Bonds "i know that breaking the bonds of cultural prejudice is important...it is necessary in order for me to be truly free..."
The Heart of Brotherhood "It is difficult for me to express the freedom I feel inside after reading your site and information on Frot."
Never give up The race is not to the swift. It's to those who persevere.
One Beagle's Story Beagle lost his bonded brother to the analists, but he's fighting back.
LGV Redux LGV strikes in NYC, and the AIDS establishment is shocked, shocked to discover that gay "men" aren't being "safe."
I HAD TO KICK SOME BUTTF****R ASS ...LITERALLY When Oscar won't act effeminate, he's attacked by one of his co-workers and has to defend himself.
The Hero in Your Soul Nurture him, says Joel, do not let the hero within...the warrior within...die.
humping and jacking like animals "it was man sex, masculine sweaty and powerful"
Surrounded on all sides Dave, a college student, describes his life caught between the analists and the religious right: "On one side I was told that my feelings are unnatural and diseased, on the other side I am sexually repressed and ignorant. There is no where to go to...It is like I am pinned between two armies. One of them wants to feed me drugs and therapy the other wants to ass-rape me."
Fighting is Man "It's like you come out to YOURSELF as a man by realizing that what makes you a man is not what makes your cock hard so much as the willingness to at least learn to fight."
the IDENTITY matrix "We seek to guide men to an understanding of their individual identity as men who are masculine, strong and into frot as a means to express love for another man," says Joel; and adds Greg, "The idea of two men face to face in a struggle that fulfills both their physical and emotional desires is appealing, and something you can't get anywhere else."
Rare and Aggressive H.I.V. Reported in New York The first report of an alleged superstrain of HIV which would galvanize, albeit briefly, the gay male community.
shit sex In light of the new report, bi-identified blogger Jim Lynch launches an attack on "shit sex."
Larry Kramer discusses Frot on gay dot com As the furor about the alleged superstrain spread, AIDS activist Larry Kramer dallied with endorsing the Frot Movement.
nature does nothing without a purpose About animals, men, and homosex.
to enjoy another man without labels "to enjoy another man without labels just cock 2 cock, touching, feeling, kissing and loving..."
Amid all the attention, donations are way too low One of the reasons the epidemic has persisted is the huge amount of money flowing into the AIDS Service Organizations. We don't have to match them dollar for dollar, but we cannot fight them with no resources.
my friend, my equal, my brother A warrior from Latin America says, "I am a man and I like it, I like masculinity and the anal sex is not for me, but the frot is my way."
Thanks... "I've really discovered something genuine and not to be ashamed of... and that gives me some great peace spiritually and emotionally."
THIS is who I am "In true Man2Man relationship, there is mutuality, friendship, unity in the whole being: physical, intellectual, spiritual."
I LOVE MEN Oscar: "We gay men need to defeat our arrogance and stubbornness. Gay culture is far from perfect, but we have been so lectured, ridiculed and threatened by the ignorance-driven people that now we don't recognize a wise advice, a plain truth...We must be careful, sensitive and open our ears to new options, new possibilities, as Frot meant to me, a much better option."
Mark: "Reject the lies, reject the propoganda, be real men. Men who love men. Your ass is for shitting only. That's the truth."
A huge mistake A guy who contracted hepatitis C through one incident of unwanted anal and now waits for a liver transplant, writes, "I commend you for your efforts with frottage as an alternative, actually to some of us an even more intense sexual experience than penetration."
Mutant HIV: drug resistant and vicious What sort of person -- and what sort of culture -- would acquiesce to the creation of mutant HIV?
This is a wide-ranging discussion of the implications of analism.
The FROT debate on gay dot com heats up Predictably, Larry's half-hearted endorsement of Frot produced a huge debate on gay.com.
It gets tedious after awhile -- but ck it out if you're interested.
LUCKY "I thought "My God yesterday he almost fucked me and today he barely salutes me" -- Oscar Vallejo considers himself lucky to have found the Alliance and escaped the dangers of analism.
The back of the bus Gay men and self-oppression
Reflexive Thinking Greg Milliken and Bill Weintraub on the power of culture and cultural messages, and how exactly a dominant culture functions.
We're way short for April What's at stake in this struggle?
smells like shit, looks like shit, is shit The truth about anal.
effeminate, strung out, deluded Is effeminacy constitutional? Or is it a learned behavior? And if the latter, should we be supporting it?
West Side Story "You should fight for the things that bring you honor. Things like fidelity and frot and masculinity."
my masculinity was slipping away After coming out and entering into an analist relationship, says Steve, "Over the course of our relationship I saw my masculinity was slowly slipping away. I told him I was becoming a pussy and wasnt happy about it."
It just makes sense "My most powerful orgasms and ejaculations: they have never come from insertion of body parts into others. They have always come from slow-building foreplay, touching, carressing, rubbing...not borne of an effort to ejaculate, but an organic need to be close to this other person!"
Frot and the Married Man This very important post explores issues around monogamy and Fidelity for married men who feel the need of a Frot brother.
A love like no other "Joel rose up from me, and I saw a little blood coming from his ear, so I pulled him onto me again, and licked it off. Our mouths met and there in my backyard where just earlier, we were killing each other, suddenly we were lovers."
Jack Nichols 1938 - 2005 The life of a great man and gay pioneer.
Is Homosexuality a Sin? A wide-ranging discussion.
Stop Pretending Is it true, as gay establishment writer Michael Bronski claims, "that the simple need for affection and the touch of another human being" excuses unsafe sex?
This is an important discussion of analist attitudes towards personal responsibility and the epidemic.
Shortcomings of Rakai A condomist attempt to discredit Uganda's ABC program is shown to be false.
Prisoners of love The state of California, egged on by the NY Times, decides to mandate the distribution of condoms in prison, with no discussion of non-anal alternatives, and no thought given to the effect this will have on incidence of anal penetration among prisoners.
It's the anal What causes HIV infection? Drugs? Depression? Homophobia?
It's not homophobia, and it's not depression and low self-esteem that are the problems.
It's the culture of anal penetration among gay men.
It's the anal.
we were warriors at a time when boys now are like girls Warriors Joel, Andrew, George, and Robert Loring decry the steady de-masculinization of the male.
praying to find a frot brother "There was no desire for other stuff, just the plain enjoyment that 2 best friends can feel, knowing they are both comfortable enough with each other to be able to just like the feeling of our cocks touching..."
Important new HIV risk study Buchbinder et al concludes: "Having a large number of male sex partners, nitrite inhalant use, and engaging in receptive anal sex explained the majority of infections in this cohort and should be targeted in prevention strategies for MSM."
Buttboyz' bad behavior boosts Viagra ban; Rectal and throat swabs recommended for gay men Drugs, promiscuity and anal -- those buttboyz are collecting STD like they're goin out of style.
At this rate, the buttboyz will soon be out of the action all together.
The language of ought NY Times columnist David Brooks points out that the battle against HIV is value-driven.
Really confused bokujin has run from his same-sex feelings all his life.
At 49, is it too late for him to find his warrior bro?
A pal, a play mate and a dude "when i was 15, all my friends were gay and they were very effeminate, and at that time, i had the strong feeling that that wasn't what i've wanted so i became very confused and afraid. I told myself I'd like to be with a guy but not be effeminate, just buddies, just my pal, my playmate and my dude..."
A brother, a best friend, a soulmate, an equal Randy and nine other warriors describe who and what they're looking for.
true man to man sex Warrior Cherokee asks "how much more masculine can you get, when two men have sex together?"
a heroic cockrub warrior "Standing toe to toe and chest to chest with another man was the hottest thing I could think of and the idea of wrestling and rubbing almost was too much."
workin out "It is a shame that there is so much shame associated with blokes spotting other blokes and wrestling with them and also enjoying it in more ways than one..."
With a great nakedwrestler reply: "the male bonding that results from fighting and eventually naked grappling can and will do more to bring males together than the gay movement ever will hope to do."
Random acts of uncontrolled rape Greg Milliken looks at analist promiscuity.
Trannies and Pump Parties Bill Weintraub looks at the "transgendered."
HIV-meth link questioned What proof do we have that meth use causes HIV infection?
my first time Two married men have an intense and loving decades-long Frot bud relationship.
Frat Brother, Frot Warrior Robert's hot memory of frat bro cock2cock.
Includes a great Frot warrior poem.
My true story A story both wonderful and tragic, beautifully told.
A tale of a time when guys learned about sex from other guys -- not from the all-too-aptly named net.
Don't miss it.
---
True Man2Man Love: A Warrior Credo A powerful statement of the strength of warrior love. Includes a brilliant and stirring Robert Loring reply.
---
Those are our posts. I hope you'll read all of them. And I hope you'll contribute to them. You'll be stronger for it, and I know you'll be proud, just as I am, to be a Frot Man and Cockrub Warrior.

AND

---
Cockrub Warriors Site Guide
| What's Hot About Frot | Hyacinthine Love | THE FIGHT | Kevin! | Cockrub Warriors of Mars | The Avenger | Antagony | TUFF GUYZ | Musings of a BGM into Frot | Warriors Speak | Ask Sensei Patrick | Warrior Fiction | Frot: The Next Sexual Revolution | Sex Between Men: An Activity, Not A Condition |
| Heroes Site Guide | Toward a New Concept of M2M | What Sex Is | In Search of an Heroic Friend | Masculinity and Spirit |
| Jocks and Cocks | Gilgamesh | The Greeks | Hoplites! | The Warrior Bond | Nude Combat | Phallic, Masculine, Heroic | Reading |
| Heroic Homosex Home | Cockrub Warriors Home | Heroes Home | Story of Bill and Brett Home | Frot Club Home |
| Definitions | FAQs | Join Us | Contact Us | Tell Your Story |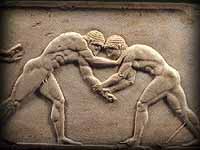 © All material on this site Copyright 2001 - 2011 by Bill Weintraub. All rights reserved.