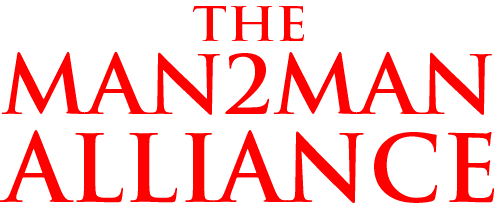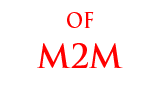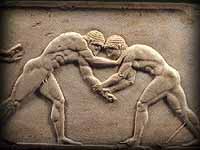 Hey COCKRUBBIN DICK2DICK FROT WARRIOR DUDE,
Warriors Speak is our archive of the thousands of posts and emails I and other warriors have received over the past five years.
The sixty-five posts and replies indexed on our main Warriors Speak page date primarily from the first year of our existence, but include others as well which are particularly representative of the thinking of Frot men and of the Frot Movement and the way both have evolved over the years.
So it's *very important* that interested Frot men read all the posts indexed on the main Warriors Speak page.
But the archived posts found on *this* page are also important.
For taken together with the posts on our first Warriors Speak page, they constitute a complete "oral history" of Frot men and the Frot Movement at the end of the 20th and beginning of the 21st century.
In them, guys have shared with me and their fellow warriors their fantasies, their hopes, and their true life stories.
These first person accounts are invaluable. There's simply nothing more compelling or more real.
These true life stories are the heart of our club and the heart of our movement. Posted here and in Personal Stories, there are now more than 3000 of them. I hope you'll read them all. I think you'll find them to be, as I have, awesomely empowering.
And I encourage you to tell your own story, and either send it to me for posting, or post it yourself in Personal Stories. What you have to say constitutes a unique oral history. Don't let it be lost. Write it down and put it out there for your brother warriors and fellow frot men to hear.
Please note:
The posts in Warriors Speak appeared originally on our club's Personal Stories message board; they're archived here essentially as they first appeared, with their original replies as well.
For convenience, the indexes of Warriors Speak are presented on six separate pages.
Click here for the first and original index page of Warriors Speak.
Links to subsequent index pages can be found at the bottom of each page.


---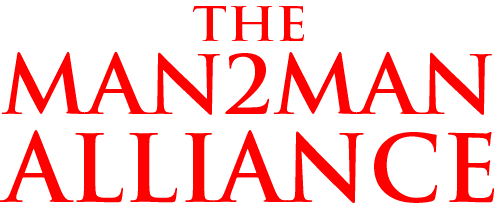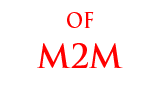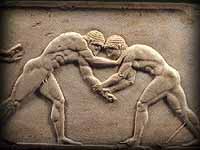 Sacred Male Bonding. Warrior CowboyAngel's meditation on the sacred bonds between men.
Frotonian Brotherhood -- It's Our Identity. A debate, initiated by David McQuarrie, on the significance of our Frot Man identity. Includes replies from myself, Warrior Missouri, Warrior CowboyAngel, and Mart Finn, aka The Cockster.
Into Hot Groundfights, Not Into Anal. A post from one of our first bi-identified Frot men, Judoboy Marc in France, elicits a call to warrior arms from founding Warrior Bill Weintraub.
The True Celebration of Man to Man. Warrior Ed on wrestling and cock combat.
Cause and Effect. Bill Weintraub on the ubiquity of cultural messages supporting anal, and the importance of resisting those messages.
Frottage is not a fetish. Bill Weintraub responds to a webmaster who wants to list "frottage" under "fetish."
Gentle Warrior: Having Sex On My Own Terms. Gentle Warrior Brad's description of how he turned the tables on a buttboy drew responses from the Cockster, David McQuarrie, and Don Frazer.
Our Safer Sex Establishment At Work. Dr. Grant Colfax of the SF DPH praises circuit parties; Bill Weintraub and David McQuarrie respond.
cyber interactions. The Cockster, Frotonian Brother David McQ, and Cockrub Warrior Gary discuss cock2cock sex and Frot fraternity online and off.
The Power of Our Message. Frotonian Brother David McQ spreads the word on the internet and gets a powerful Frot man response.
The Most Erotic Form of Lovemaking. Frot man John Renard reponds to Chuck Tarver's Musings of a Black Gay Man into Frot.
Real Oneness and Satisfaction. Helped by this site, Warrior gaifrot's odyssey takes him from analist SF to small town California, where he finds true Frot love.
Hi all -- I am not alone! Warrior WilliamThomas posts on 365gay.com about analist oppression and Frot liberation -- and 365gay deletes his post.
local feedback The Cockster posts on gay.com and gets positive feedback. With a reply from David McQuarrie on the value of speaking out.
Who is Bill Weintraub and why is 365gay.com censoring his posts? A series of posts related to our January 2002 battle with 365gay.com over censorship and freedom of expression.
GayCanada Message Board -- ANAL SEX -- IT KILLS The Frot debate erupts on GayCanada.com; GayCanada censors David McQuarrie, and 365gay.com deletes all of our posts. This message thread includes posts from David McQuarrie, The Cockster, Joe Kramer, and Bill Weintraub.
Is Gay Sex Trying Too Hard to be Straight? As a result of our protests, 365Gay.com accepts a pro-Frot op-ed from Bill Weintraub. This post comments on the process.
men who like to have sex with men Cockster Mart Finn talks about new ways of describing ourselves. With responses from David McQuarrie, Bill Weintraub, and club philosopher Don Frazer.
thoughts from a HOMOSEX warrior Inspired by The Cockster's men who like to have sex with men , Warriors David McQuarrie, Bill Weintraub, Greg, Tom, and Don Frazer talk about what it means to be both a FROT MAN and a HOMOSEX warrior.
About Docking and Promiscuity Is docking safe? No. Is promiscuity a good idea? No. A conversation between and among Bill Weintraub, Don Frazer, and Mart Finn aka the Cockster.
...not into anal Are we being too hard on the buttboyz? Bill Weintraub, David McQuarrie, GeoDude and Tony say what they think.
Glad to Join Cockrub Warrior RubaDick says he's glad to be among us, and brings up the question: Just how many Frot men are there?
First Frot and Subway Frottage Warrior HotSicilian's memoir of the hot summer days of his youth.
GayHealth The opening salvo in our campaign to get the analist website GayHealth.com to put up a page on frottage.
The Anal Emperor Has No Clothes More and truly excellent Frot man letters to GayHealth.com requesting a page on frottage.
Advice from Dr. Goldstone of GayHealth.com Goldstone puts up a Q and A on gay men who don't like anal; I respond with a series of letters to GayHealth which are answered by someone calling herself Sarah Albert, a putative editor.
Finally Albert says that a frottage page is at "the top of their list."
In fact, they've NEVER put up such a page.
This exchange is well-worth reading for the analist cultural bias displayed by Goldstone and Albert.
I love to rub Warrior L tells us that we've helped him achieve a greater understanding of himself and of his sexuality.
Anal Cancer Less than two weeks after GayHealth.com chooses NOT to put up a page on frottage, a report appears of dangerously high incidence of anal HPV, which causes anal cancer, among "anally-receptive" gay men.
Here are a few lines from my discussion of this problem:
And that is why I attack anal. It is not enough to make limp-wristed pleas for tolerance with the analists. That won't work, any more than pleas for tolerance worked with White Supremacists.

In both cases, there was a powerful theory underwriting cultural practices -- the theory of White Supremacy underwrote segregation, and the theory of Anal Supremacy underwrites the dominant culture of anal sex.

THAT THEORY OF ANAL SUPREMACY MUST BE DESTROYED.

The way to destroy it is simply by telling the truth: an anus is not a vagina, the bottom's pleasure is "psychological," the act is unequal, degrading, and dangerous.

So anal has to be debunked, and its mystique de-mystified.

And that requires, as the cockster points out, some stridency.

This war cannot be won by rolling over. You roll over for a buttfuck boy, and he'll stick his diseased dick up your butt.
Ways of Making Love A very important statement from the Cockster and Don F, informed by the GayHealth.com experience, about the meaning of our struggle for existence as Frot men and what Cock2Cock actually is.
The Thrill of Combat New Warrior Jeff Argaeus is awakened to the potential of his own natural male sex aggression in this post -- with hot pix too!
I really am as good as everybody else New Warrior Rob speaks of experiencing constant analist oppression; and how liberating is the simple realization, fostered by the Alliance, that he really is "as good as everybody else."
I love FROT Thirty warriors express their joy in finding our sites and knowing that they're no longer isolated and alone.
Says one: "The pressure to have anal sex in the gay community is frightening. If you don't, you are looked upon as somehow being an outcast... After reading the stories on this site, I can honestly say that this is just what I needed. Although I'm still single, at least I know that the right guy for me is out there, and we will find each other."
The Analist Hegemony: some observations Warrior Joe_PC discusses the destructive effects of analism on his own life.
Rebirth Warrior Greg's intense observations on the intersection between Frot and the Warrior Ethos.
Not to be missed.
Fighting and Loving Warrior Gary: to fight and love under the banner of male bonding.
Bareback too A man into frottage is forced into barebacking by analist pressure.
The Devaluation of Sex The Black Lotus on sex as a commodity.
Other males and their cocks, not the anal tyranny In this very important series of posts, five warriors talk about their love of cock2cock and the impact of analism on their lives.
MAKE LOVE -- not fuck Blk warrior, who's in the process of coming out, wants to do the first; the gay men he's meeting, "men into anal," are only interested in the second. A powerful series of posts on the realities of life under analism.
slim down, buff up, bottom out Gay men under analism sing those anorexia blues.
The "CCC's" of Lovemaking -- not f*****g. A very important statement about Frot, Integrity, and Relationship.
Is Biology Destiny? A Jamaican newspaper reports that teenaged boys in Kingston are anally prostituting themselves. Comments one public health nurse: "some say they are born this way and some are being programmed." Which begs the question: if you're gay, is it your destiny to have dangerous, painful, and degrading sex?
My Passion Warrior Aaron: his passion is Frot.
the euphoric rubbing together of our bodies A powerful evocation of the full-bodied joys of cock2cock dick2dick cockrub Frot.
His + Mine = Ours A brilliant statement from Don Frazer on the uniquely *masculine* quality of cock2cock.
Over the last five years, Don has consistently put forth how important the mutually phallic and therefore mutually masculine aspect of Frot is.
As he says: "When you feel your buddy cum with you it's special 'cause you're joining honestly as males. It's a quintessential masculine experience that needs to be trumpeted for the beauty of it."
Don't miss this vital post from a powerful warrior.
The spiritual meaning of manhood Warrior Tom thanks us for celebrating the masculine, physical, genital, and spiritual meaning of manhood.
Splendid Site Our site is splendid to bi Warrior Reese because we've answered so many of his questions about men, sexuality, and cock2cock.
First Time A luminous account of a first time Frot frenzy.
Masculine Sex Masculine sex or effeminizing sex -- the choice is yours:
you can have masculine sex

which is safe and psychologically healthy

or you can have effeminizing sex

which is dangerous and psychologically debilitating

what you can't have is effeminizing sex which escapes the dangers and psychological hazards of anal penetration

it's time for gay men to leave their topsy-turvy world -- in which unsafe is safe and bottoms are tops, and men rubbing cocks are kids and men stuffing their dicks into shit-holes and getting fucked up the ass are paragons of adult development --

and return to the real world, where they can acknowledge a simple truth: sex that enhances your masculinity feels better and is better for you than sex that makes you into somebody's bitch
Gay Day 2002: Pride and Freedom A call for Frot men to come out and begin openly opposing analism.
Sleazy or Heroic? Which would you rather have -- promiscuous rubbing -- or phallic bonding?
SOUL LOVE Warrior Greg reminds us that our fight is not just about disease, but about true SOUL LOVE between, not sexualized individuals (sluts), but warrior individuals who care. Includes a powerful reply from Robert Loring.
THE AGE OF WARRIORS Visionary Warrior Jedi's meditations on our Warrior Way, our Warrior Mission, and the coming AGE OF WARRIORS.
MASCULINITY We ARE Warriors, by Robert Loring, with additional material from Greg Milliken, David McQuarrie, Naked Wrestler, and myself, speaks to issues of Warrior identity and Masculinity.
Robert's is one of our strongest voices on the damage being done by the analists and the importance of masculinity to men.
Important reading by a vital author.
Unexpected frot adventure--a true memory. A hot story of lover's lane Frot from FaceMeDude.
frottage and the revelation. Plug for faggot arseholes or Cock Warrior? Ken thinks about reclaiming his masculinity.
Interracial Frottage is what Thomas likes, and he tells you all about it in a hot first-time story of GI dick2dick.
Origins. How Hyacinthine Love became Heroic Homosex.
the love-making of equals, the dignified and heroic existence. Finnish Warrior Timo, a boxer and philosopher, talks of how Heroic Homosex has rediscovered "the virtues of the homosocial society of ancient Greece: the friendy combatting, the love-making of equals, the dignified and heroic existence."
About Promiscuity, Str8 guys, Boytoys, and Men Who Love Men. "The old culture of predatory promiscuity and treating str8 men like trophies is tired and out of date, and it has no place in the lives of men who love men." Find out why Martial, Masculine, and Monogamous is the watchword of Heroic Homosex and The Man2Man Alliance.
you should be put in jail An employee of an AIDS Service Organisation says that Bill Weintraub should be put in jail for advocating Frot.
As Mart Finn observes, "The more an individual asserts and articulates their alternative premise . the louder and more vicious become the attacks from the protagonists of the status quo. This is no issue of semantics or policy. It is the way our cultural hegemony self fashions organisations which then disseminate the terms of the status quo . as if they have anything vital to tell us about life, love and intimate man2man sex. Sexually monolingual would be a polite description of them."
The Pinnacle of M2M Love: An Honest Admission. Frot is equal, strong, and safe, says Gus, two guys connecting in the most powerful way two men can.
Avoiding Intimacy. Two bi guys speak out on why anal, effeminacy, and promiscuity lead them to avoid intimacy with other men.
Surprise Frot. Warrior JoePC's true life memory of a college sleepover which turned into a super HOT JOCK COCK LOCK.
the jizzjuice endeavor. Warrior Carl on HIV, anal, and Frot: "from personal experience with hiv, i know the hazards of being compliant to a partner's anal urges ... i admire your efforts to encourage Frot more than i can say."
The Highest and Best Feeling and Masculinity. "two men being males together, sharing the feelings that only men can feel. I have never felt so much a man as when I do this with another man."
Two Souls in One Body. Medo, a physician in Egypt, writes, "Sometimes a physical contact between two close straight male friends may enhance their relationship and make it more close and deep and make them feel as if they are two souls in one body."
Natural. Human. Good. WolfDaddy's hot description of cock2cock with the man he loves: "Unquestionably male, overwhelmingly masculine."
thanks for changing the conversation, Bill! says Rick, and for reminding us of the potential nobility of man2man sex.
---
Those are our posts. I hope you'll read all of them. And I hope you'll contribute to them. You'll be stronger for it, and I know you'll be proud, just as I am, to be a Frot Man and Cockrub Warrior.
---
Just click the logo for more Warriors Speak: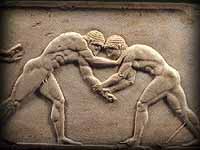 AND

---
Cockrub Warriors Site Guide
| What's Hot About Frot | Hyacinthine Love | THE FIGHT | Kevin! | Cockrub Warriors of Mars | The Avenger | Antagony | TUFF GUYZ | Musings of a BGM into Frot | Warriors Speak | Ask Sensei Patrick | Warrior Fiction | Frot: The Next Sexual Revolution | Sex Between Men: An Activity, Not A Condition |
| Heroes Site Guide | Toward a New Concept of M2M | What Sex Is | In Search of an Heroic Friend | Masculinity and Spirit |
| Jocks and Cocks | Gilgamesh | The Greeks | Hoplites! | The Warrior Bond | Nude Combat | Phallic, Masculine, Heroic | Reading |
| Heroic Homosex Home | Cockrub Warriors Home | Heroes Home | Story of Bill and Brett Home | Frot Club Home |
| Definitions | FAQs | Join Us | Contact Us | Tell Your Story |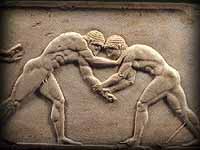 © All material on this site Copyright 2001 - 2011 by Bill Weintraub. All rights reserved.